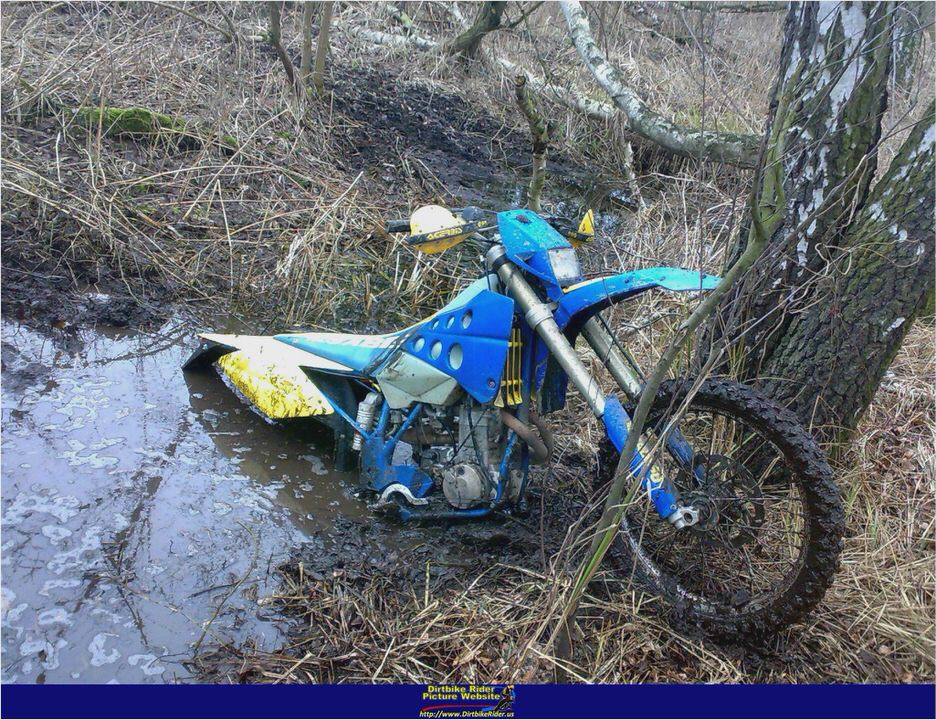 Specifications:
year: 2014 Engine: 1-cylinder 4-stroke engine, water-cooled Transmission: 6-speed Energy: Electronic Fuel Injection (EFI) Displacement: 510 cc
Filed under:
Posted on 11.14.2013 07:58 by Serafim
Featuring a lightweight chassis, a strong engine and an ergonomic riding position, the 2014 Husaberg FE 501 is ready follow your lead with obedience every time you fire up its engine. For 2014, the Husaberg FE 501 has received a new 25th anniversary graphic design and a fresh speedometer developed in collaboration with TRAIL TECH.
Power comes from a 510 cc, 1-cylinder, 4-stroke, water-cooled engine which sends its power to the ground via a 6-speed transmission with DDS clutch.
The engine needs to deal with a total weight of 111 kg (without fuel) and is fed by a generous 9.5 liters fuel tank. The ride is kept in check by a modern WP suspension system which includes front 4CS forks and rear shocks.
The bike's speed is kept in leash by a set of strong Brembo brakes which are offered as standard equipment.
Hit the jump for more information on the Husaberg FE 501.
continue reading
Overview
There's no limit
The FE 501 ranks undisputedly among the most powerful enduro machines in its class – developed by professionals for professionals. The combination of lightweight chassis and high-tech, SOHC four-stroke technology is the right choice for all those in the E3 class seeking maximum 4-stroke performance combined with playful handling. These powerhouses are regarded without doubt as the benchmarks in their classes.
2014 Husaberg FE 501 Features and Benefits:
The beating heart:
Cooling system
The tried and tested, integrated cooling system leads from the cylinder head through the frame triangle directly to the aluminium radiators made by WP RADIATOR. All 4-stroke models are equipped as standard with a fan system that has been improved with an optimised thermoswitch.
Developed for tough enduro use, the 510.4cc SOHC engine is characterised by an extremely compact design, easy maintenance and outstanding robustness, with weight kept to a minimum. Together with the EFI system from Keihin, they provide unrivalled performance and rideability – specially designed for enduro use.
Cylinder head
The SOHC cylinder head is equipped with an overhead camshaft that actuates the titanium intake valves and steel exhaust valves. The whole configuration has been perfectly tuned to the Keihin EFI system for outstanding rideability and performance. A weight-optimised valve train results in lower friction, thereby improving performance and reducing engine braking. An optimised cylinder head gasket guarantees even greater durability in extreme conditions.
A weight-optimised camshaft with strengthened auto-decompressor ensures better responsiveness as well as greater durability.
The lightweight, forged piston with a diameter of 95 mm and box-type design is now equipped with a new, high-performance piston ring package.
With 72 mm stroke for the 450, the crankshaft and its ultra-light connecting rod are manufactured by Pankl from a special, high quality steel. As on all other FE models, the revolutionary plain bearing in the lower conrod eye is now also employed here, guaranteeing considerably greater durability and hence much less servicing.
Engine management system (EMS)
The engine management system from Keihin with electronic fuel injection and 42 mm throttle body ensures spontaneous, powerful responsiveness and handling, along with maximum performance. Automatic temperature and altitude compensation are state of the art. An oil-cooled, 196 W alternator provides sufficient power for the fuel injection system, lights, etc.
An optional map-select switch and the user-setting tool are available from the PowerParts range.
The tried-and-tested 6-speed transmission excels with precise and easy shifting.
The one-piece outer clutch hub with primary gear is machined from a single piece of high-strength steel. This guarantees unbeatable reliability and contributes to narrow engine width with its compact, rivetless design. It also allows the use of thin steel discs, making the overall clutch package very compact.
An optimised inner clutch hub improves the durability as well. A diaphragm spring enables implementation of an additional hub damping mechanism – a benefit in terms of traction and gearbox durability. In conjunction with the diaphragm spring, the hydraulic clutch actuation system from Brembo ensures very smooth and very precise clutch control.
The FE 500 is equipped as standard with both kick and electric starters. Positioned behind the cylinder, the electric starter is well protected. It is prepared for the fitting of a kickstarter.
Outdoor engineering: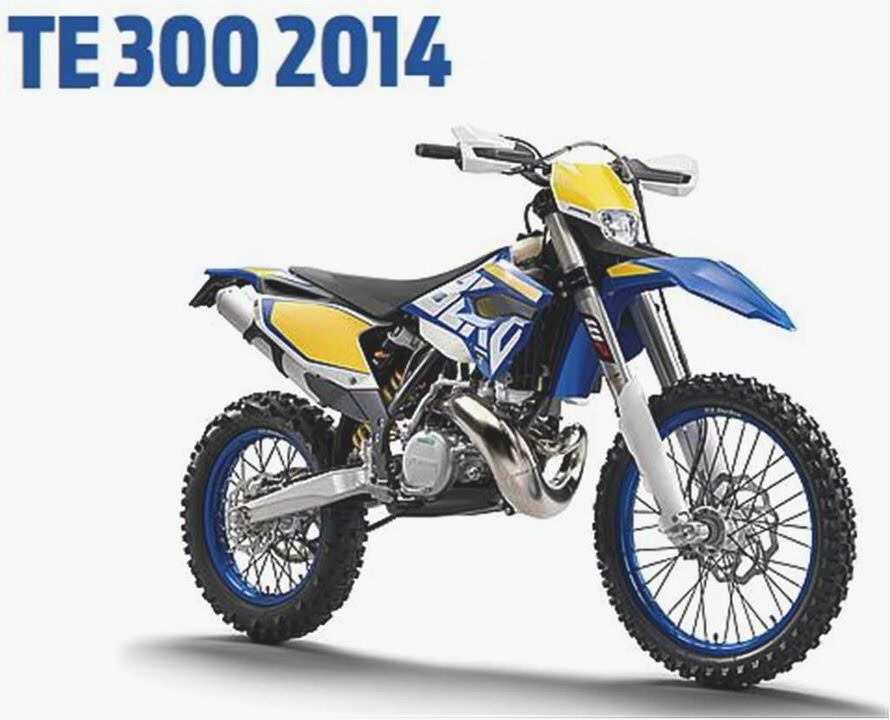 The revolutionary 4CS closed-cartridge forks have been radically revamped for MY 2014 and, together with new fork springs and settings, now provide greater reserves against bottoming out as well as improved responsiveness. In addition, the ease of maintenance has also been improved. In combination with the PDS shock absorbers, which likewise impress with updated settings, they supply optimum damping behaviour specially designed for enduro use, with maximum traction and plenty of comfort.
As ever, rebound and compression damping can be adapted (on the fork from the cockpit; on the shock absorber for high and low speed as well) individually to track and rider in no time at all.
The wheels are fitted with lightweight, CNC-machined hubs and high-end DID rims, plus spokes with lightweight, aluminium nipples, guaranteeing the highest levels of stability while keeping weight to a minimum. The Michelin Enduro tyres stand for excellent traction and outstanding performance.
Brakes from Brembo are standard equipment on HUSABERG bikes and, together with lightweight wave brake discs, they are recognised as the measure of all things in terms of brake technology. A new handbrake armature has been developed for the 2014 model year, with new remote reservoir, smaller brake piston diameter (9 instead of 10 mm) and optimised lever kinematics. As a result and together with optimised brake pads, brake performance and application have been perceptibly improved again.
Framework:
Triple clamps
The lower triple clamp has been optimised in order to distribute force transmission from the triple clamp to the fork outer tube more evenly. As a result, the damping behaviour of the fork is less impaired by unwanted influences.
The modern frame design of lightweight, high strength, chrome-molybdenum steel section tubes guarantees an ideal mix of longitudinal and torsional stiffness, resulting not only in easy handling and precise steering behaviour, but also in excellent ride stability. The frame excels in MY 2014 with thinner-walled down tubes to reduce the weight. The engine braces to the cylinder head have also been optimised, along with their attachment to the frame.
All frames clearly constitute the benchmark in terms of weight and stability in MY 2014.
The cast aluminium swingarm has been developed with state-of-the-art calculation and simulation software and constructed, in terms of design and wall thickness, for minimum weight with optimum stiffness and sufficient flex. For MY 2014 model year, the chainguide has been revised for the benefit of greater reliability, while simultaneously reducing the weight.
Perfect ergonomics:
Airbox and air filter bracket have been reinforced with fiberglass so that the air filter is kept even more securely in its intended position. The filter is replaced as quickly as ever, without any tools of course.
The lightweight, polyethylene tanks are equipped on the four-strokes with fuel pump and pressure regulator. The pressure mechanism for unlocking the bayonet filler cap has been optimised to make the cap even easier and quicker to open during hectic refuelling stops.
All HUSABERG models are equipped with extremely stable, tapered Neken handlebars made from a high-strength aluminium alloy. The four handlebar position settings are the tried and tested HUSABERG standard. Redesigned handguards made from ultra-sturdy, 2-component plastic have been fitted as standard for MY 2014 to both brake and clutch levers.
The new speedo developed in collaboration with TRAIL TECH impresses above all with its outstanding ergonomics. It is simpler to operate and easier to read. Moreover, the time is now shown additionally in every display mode.
A new, refined, 25th anniversary graphic design with clear, straight lines underlines the high demands made of a modern, state-of-the-art offroad motorcycle.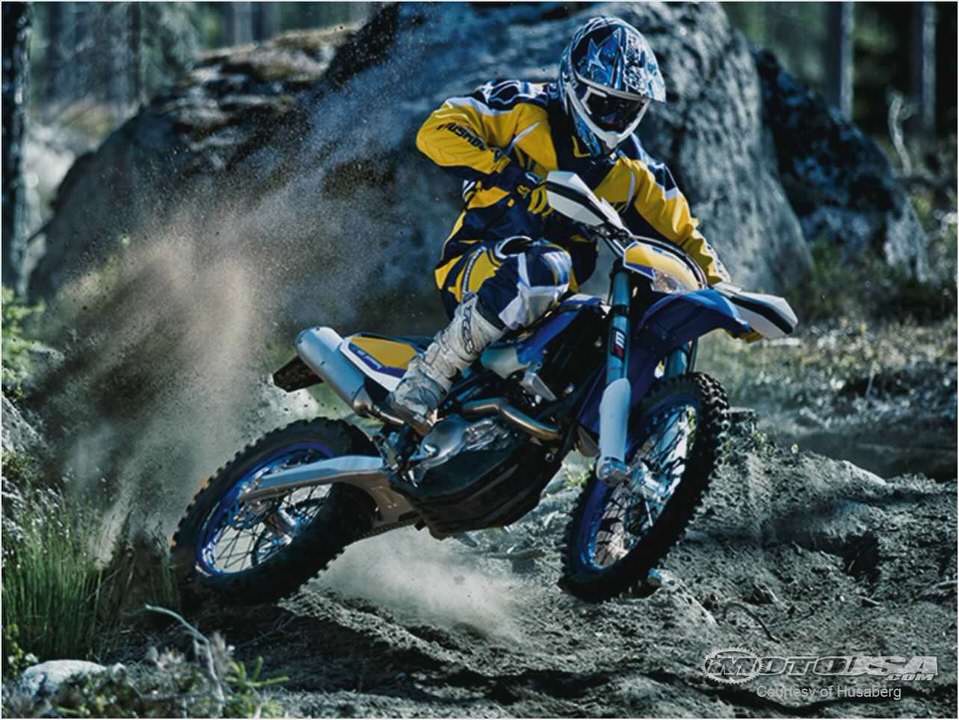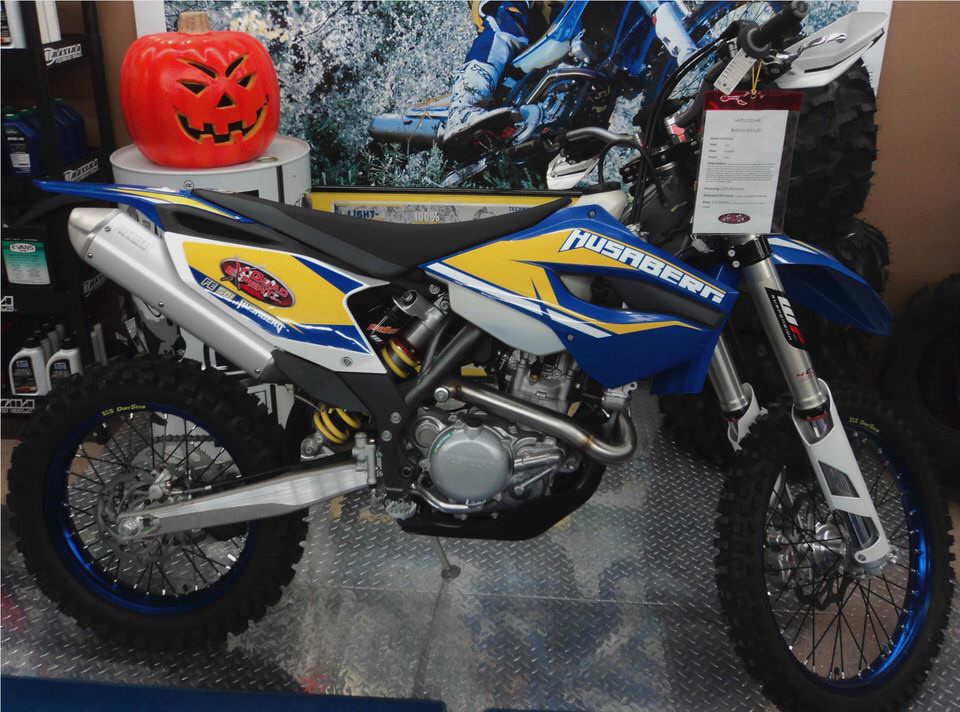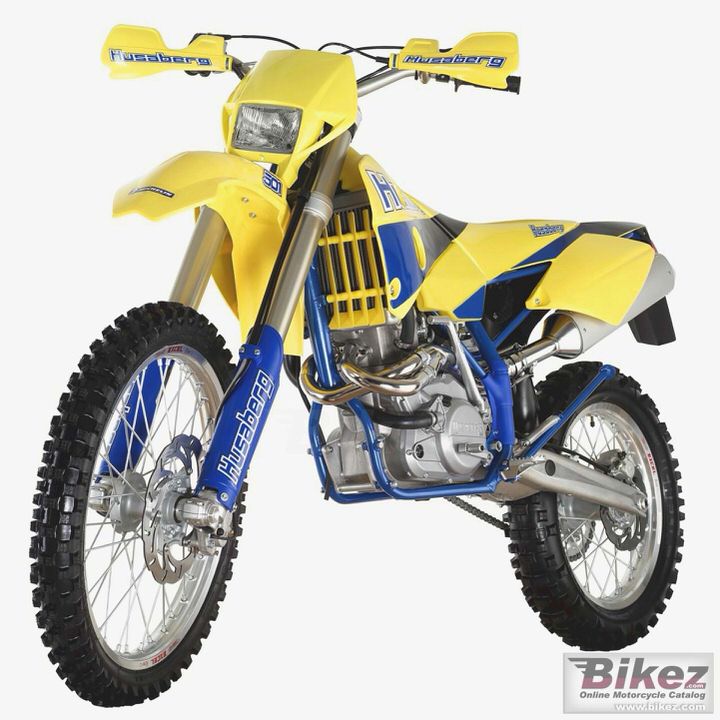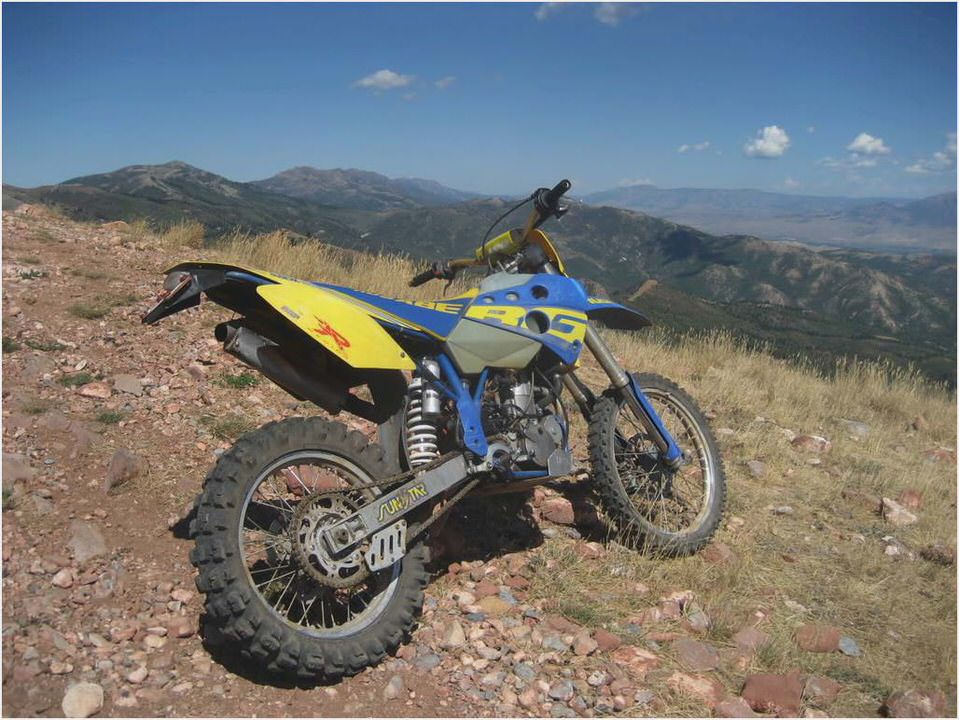 First Test: 2011 Husaberg FE 570 S – Dirt Rider Magazine
Husaberg FE650e – Anybody Own One? – Husaberg – ThumperTalk
2011 Husaberg TE250-TE300 2-Stroke First Look – Motorcycle USA
Husaberg Husaberg – 2004 manual, review
DNA Air Filters for Husaberg – Kenma