No need for cubes
Test and pics by Chris Pickett
MOST riders these days wouldn't consider a 750cc machine to be a big bike.
As the world has gone on to bigger and bigger capacities, and insane power outputs, it's nice to ride a bike which makes do with a moderate capacity and power output, but is also loads of fun to ride.
The brief
The 750cc Shiver Sport is a very easy to bike to ride, it's relatively light, handles well, and the V-twin engine with 95 horsepower doesn't feel too aggressive or come on too strong. If you want that from a V-twin Aprilia then take the 1200cc Dorsoduro for a spin (test in an upcoming issue of Cycle Torque).
But we can't help asking the question why Aprilia didn't build a LAMS version of this very bike, say a 650cc unit, with a reversible power reducing system, pretty much like Hyosung's LAMS 650 range. If Aprilia's head honchos say the Australian market is too small to warrant the cost of developing such a bike then fair enough, but if such a machine could get them more sales it could be worth it.
I would think a smaller bore etc wouldn't be too hard to develop. Of course there are more considerations for such development of products than we've just come up with but…
We found the Shiver a very easy bike to ride
A decent capacity Euro bike which is LAMS approved would be a good seller we reckon, if it was priced right of course. In the showroom In what is becoming reasonably common place these days, the Shiver Sport uses a mix of a steel trellis and alloy frame. Not sure why this type of system is produced these days, other than it gives a point of difference which might help in sales. Maybe it works better?
Whatever the reason, it looks cool. Hanging below as a stressed member is the 750cc fuel injected and liquid cooled V-twin engine. It has all the things you expect in a modern engine, four valves per cylinder, dual overhead camshafts etc.
A six speed gearbox and chain drive complete the drive train.
Fly-by-wire technology is used by Aprilia on many of its models, and the Shiver is no different. This enables the rider to have access to three different engine maps, Sport, Touring and Rain. Of course Sport gives full power while Rain doesn't.
You really need to ride one to see what the differences are because you can definitely feel them. It's a great idea too, and while the 750cc Shiver Sport could be safely ridden in the rain in Sport mode, it does give the rider an extra degree of safety.
Sachs is getting the nod for suspension on lots of European bikes, and Aprilia uses the German company's products for both ends of the Shiver. Up front the rider gets non adjustable 43mm forks, and the rear offset Sachs shock only gives the rider the choice of preload and rebound damping adjustment.
We guess the reason Aprilia has continued to go down this route is to reduce the cost of the bike. True, the majority of riders will be happy with the suspension but those who want to push the boundaries of the bike's handling might find the suspension lacking in certain circumstances.
The bike isn't lacking in brakes though, with radial four-piston calipers up front and tipping in at well under 200 kilos it doesn't take a massive pull on the front brake lever to stop the Shiver pronto.
And ABS comes standard.
Tank capacity is only 15 litres (includes 3 litre reserve) but the bike is pretty frugal and will give a range of over 300 kilometres if you're cruising along. We remember Honda's VTR1000 having a similar sized tank and giving a range of only 150 kilometres so that gives an indication of the economy of the sweet 750 engine. On the road As we said before, the Shiver Sport is easy to ride.
The riding position itself is nigh on perfect for most riders, and it's light to boot. No dramas pushing this around the car park. It's hard getting off the hyper bikes we tend to ride so often here at Cycle Torque and being totally happy with 'only' 95 horsepower.
ABS is standard on the Shiver
That said, it all depends on how the power is made.
In the Shiver's case it's all usable, you can either plod along using the torque of the engine, but to make any real rapid headway you'll need to rev the engine harder, but the good thing is it likes it, being happiest between 7-8,000 rpm when giving it a spurt.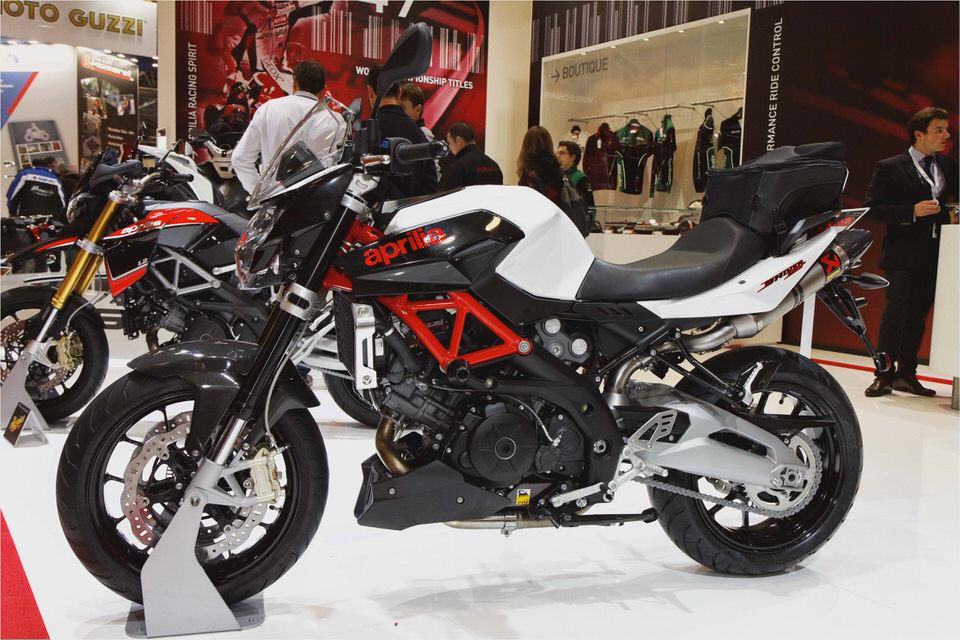 Revving it any harder really isn't necessary. Throttle response in Touring mode is a little less than if in Sport mode, while Rain reduces it by around 16 horsepower so you do notice that drop-off. Gearing is quite tall too, so this does reduce top gear acceleration.
If you have enough room the Shiver is quite happy pulling out in top, but shifting down a cog is the go for rapid overtakes.
Looking at the bike you might get the impression it's not all that comfortable but you'd be surprised.
A 200 kilometre stint in one hit is pretty easy, and fitting an accessory screen would make it easier again.
Even the seat is reasonably well padded.
Bikes like this aren't really designed for touring but the Shiver Sport does a pretty good job doing it. You can always go for the Shiver GT which is basically the same machine but with a frame mounted half fairing. Verdict We liked the Shiver Sport.
The engine likes to be used hard but is happy cruising along as well, which is something not all larger capacity V-twin engines in the modern day can boast. It almost has an old school feel to it and it's nice to ride because of that.
Of course the V-twin sound is intoxicating as well.
With standard pipes it sounds nice, fit some slightly louder ones and you'll want to be changing gears all the time to hear the engine change its note. If there was anything to fault it is the lack of front suspension adjustment but for what this bike costs there is a price to be paid, and we feel that's it.
Should it stop you from trying one out? No way, most riders will be happy with the suspension as it is.
Don't forget, it's Italian too, so people will look at you just a little envious when you pull up.
It's one of the intangible benefits of owning such a machine.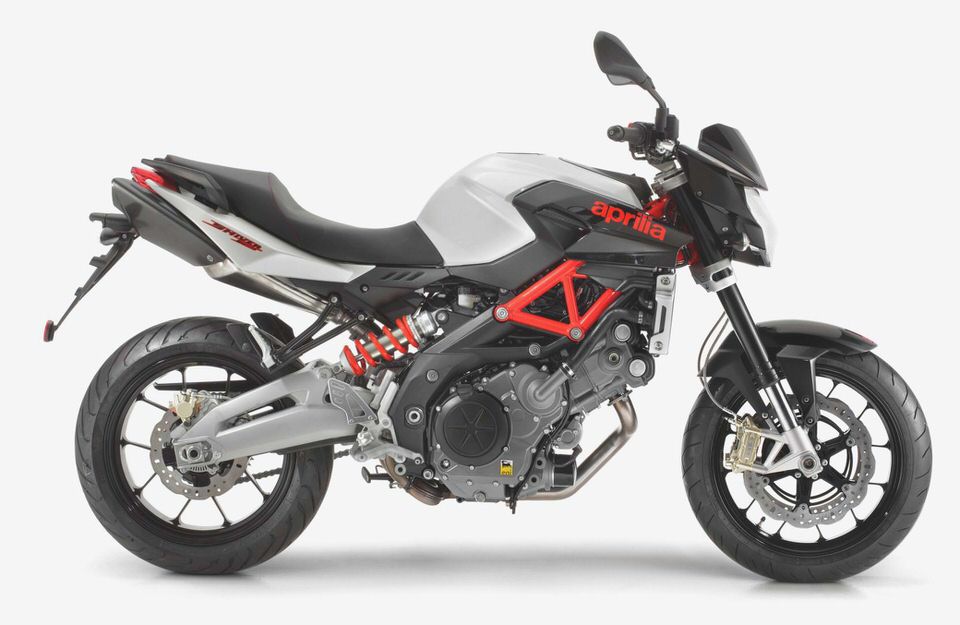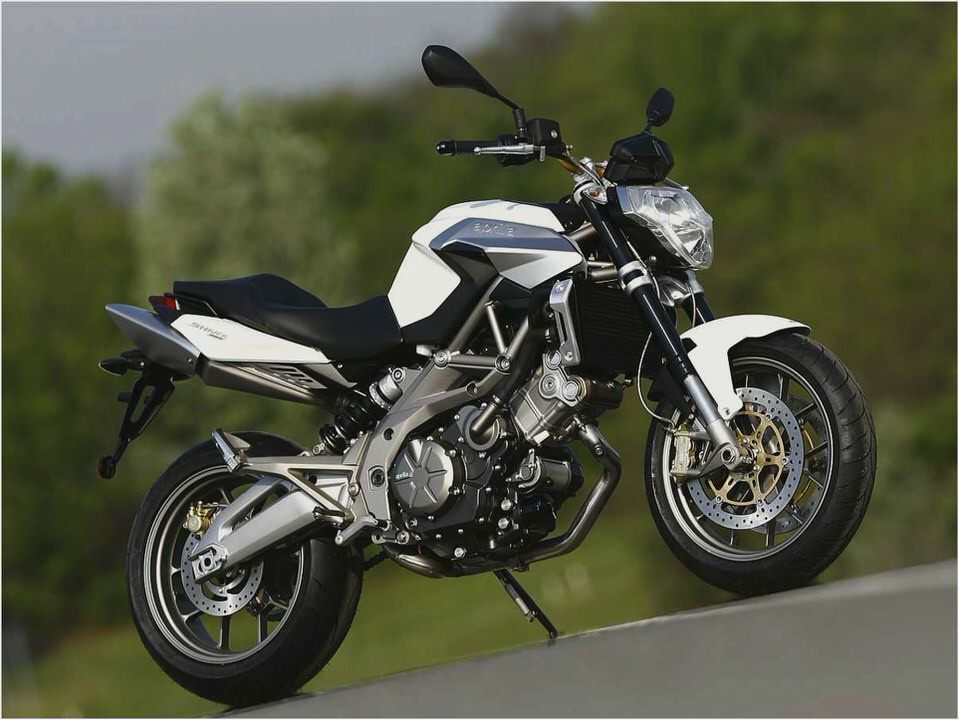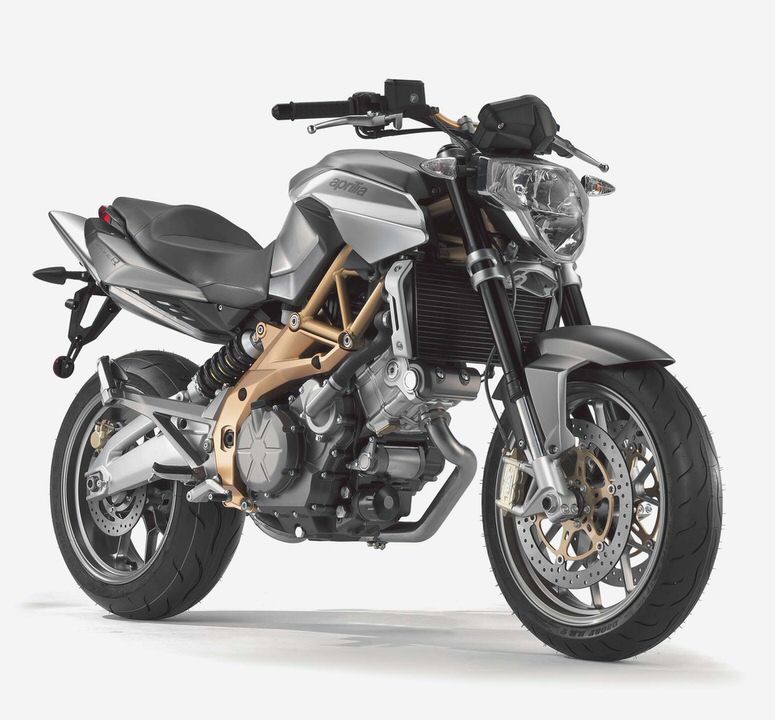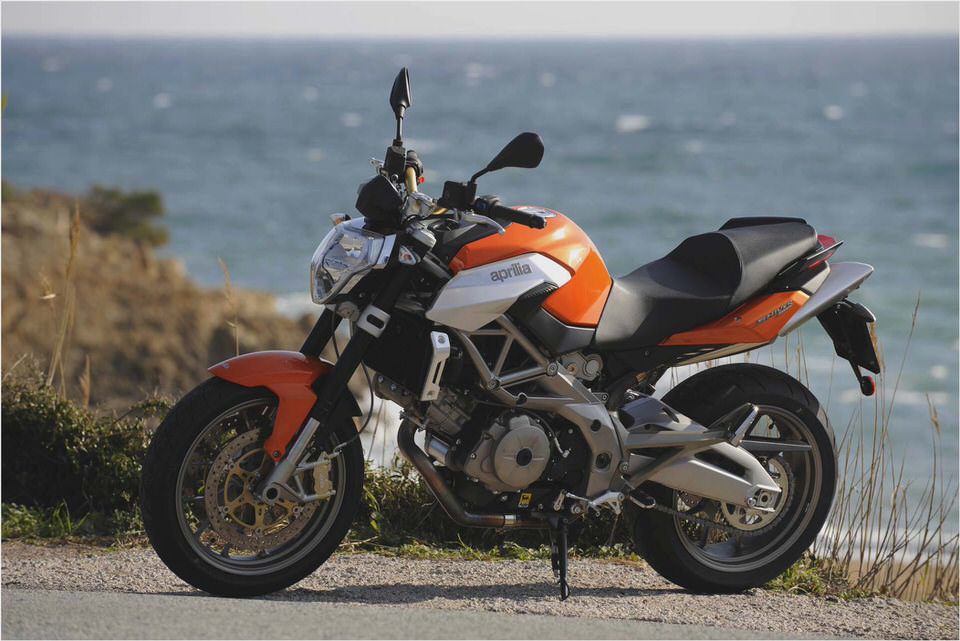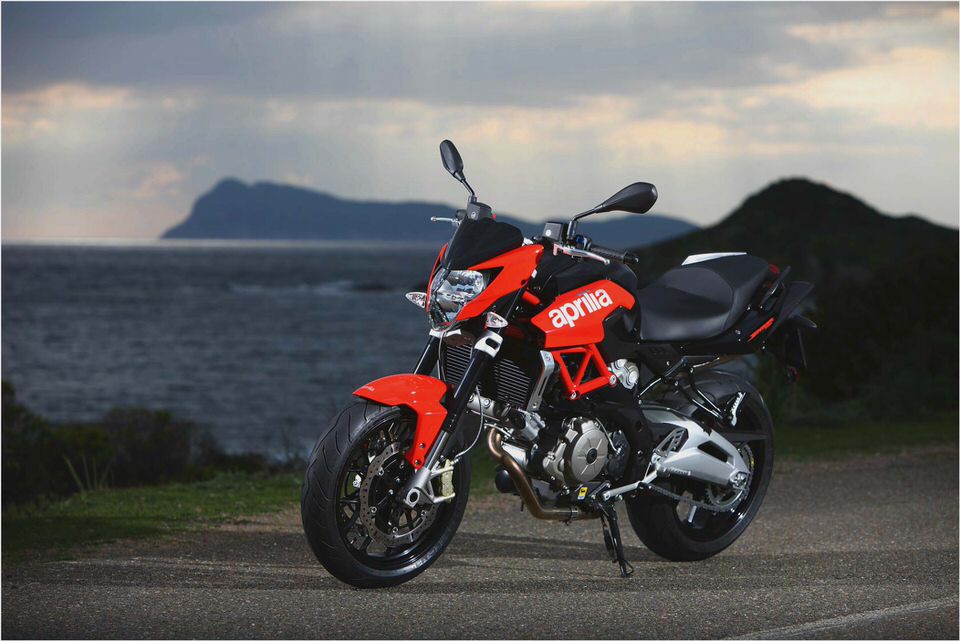 Aprilia RSV4 R India, Variant, Price, Review, Details
First Ride: 2003 Aprilia Pegaso Tibet – Aprilia Pegaso Review – Page 2…
Aprilia RSV4, Dorsoduro & Shiver get 2012 updates
Aprilia Scarabeo 100 4T Scooters Mopeds
Aprilia RS 50 Extrema Rebuild