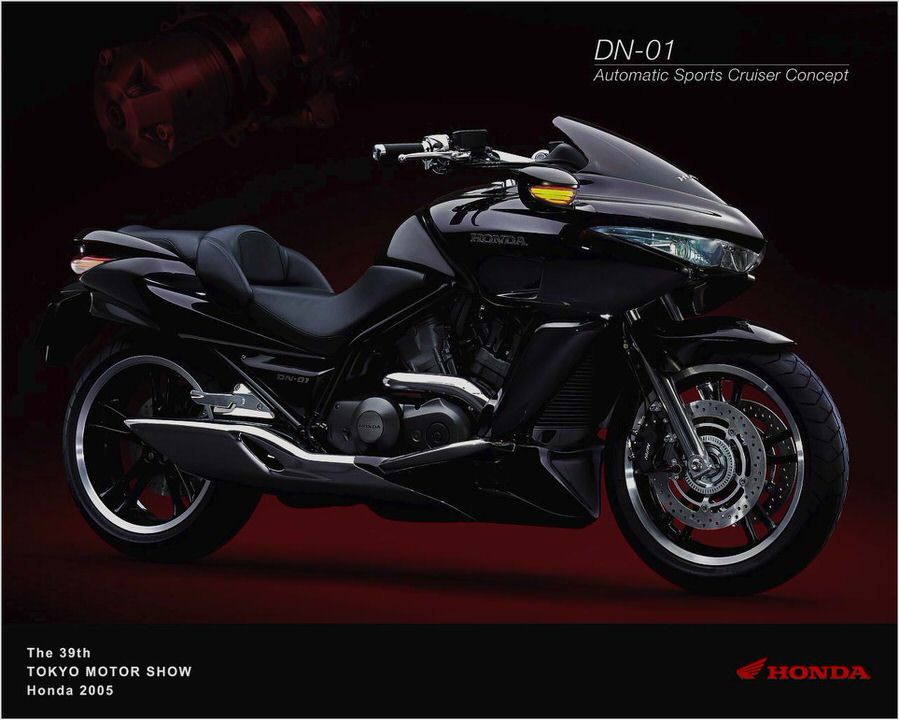 Automatic Transmission Motorcycles
Generally, you will observe that most people who want to learn to ride a motorbike would mainly worry about the gear changing task. If you are one of them, automatic transmission can solve your problem. As the name suggests, these are motorbikes which do not include the standard transmission setup that involves clutch and gears.
These non-geared motorcycles are the best choice for people who want to learn to ride, or those who do not want to worry about gear changing while riding.
Best Automatic Transmission Motorcycles
Honda DN-01
The Honda DN-01 is a cruiser manufactured by Honda, which was made available for commercial use in 2009. This is one of the best automatic transmission motorbikes available to be ridden on roads. It has a liquid-cooled 680 cc V-twin 8 valve engine, with a power of 43.3 bhp. It reaches a speed of 60 mph in 7.4 seconds, and tops the speed at 113.1 mph.
It is fitted with the revolutionary automatic Continuously Variable Transmission (CVT) which is referred to by the manufacturer as 'Human Friendly Transmission'. The latest price reported is around $15,600. With a total fuel capacity of 4.0 gallons, it gives about 42.3 mpg.
Aprilia Mana 850 GT ABS
The Aprilia Mana 850 GT ABS is a naked bike produced by Aprilia, an Italian motorcycle manufacturing giant. It is incorporated with a 839.3 cc V-twin four-stroke engine that generates a power of 76 bhp. This motorcycle has three riding settings such as sport, touring, and rain. When the motorbike is ridden in 'Sport' mode, you get full power and torque available, with utmost engine braking.
When on 'Touring' mode, all high-powered settings are turned down to those that contribute to better fuel efficiency. When 'Rain' mode is activated, the overall torque is decreased by 25%. The rider can shift to manual transmission mode too, and control gears using the pedal or handlebar control.
The fuel tank of the Aprilia Mana 850 is of 16 liters.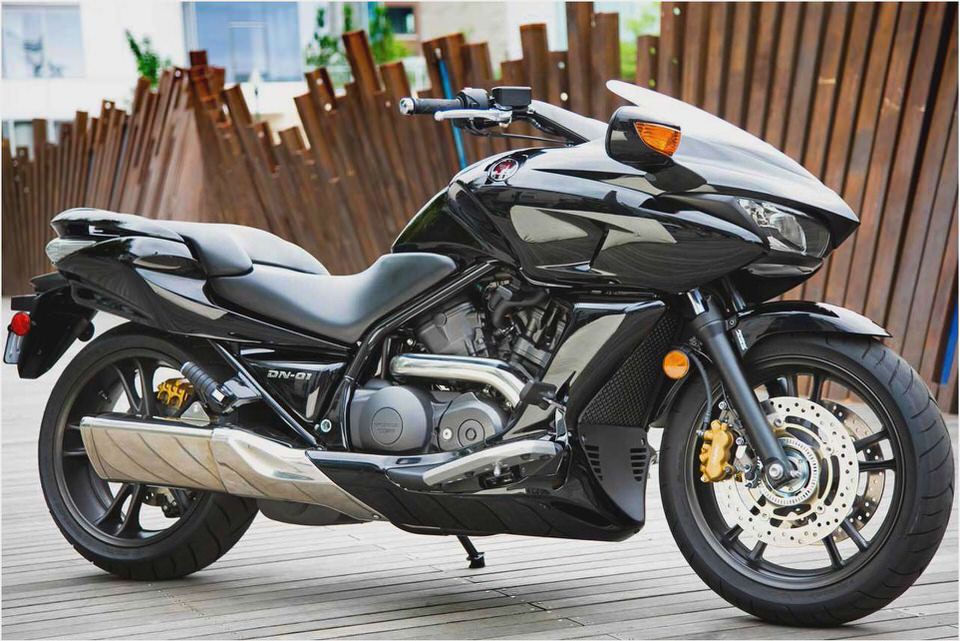 Honda VFR1200F DCT
This is a sports motorbike from Honda which can be used for touring purposes. Its production started in October 2009. It comes with a 1,237 cc SOHC V4 engine which produces a substantial 170 hp. Its transmission uses the automatic Dual Clutch Transmission (DCT) technology.
There are three riding modes like 'D', 'S', and 'manual'. The 'D' mode runs the motorcycle in the maximum fuel efficiency setting, whereas the 'S' mode automatically changes gears at higher engine speeds. When on the 'manual' mode, the rider can change gears using paddles located on the handlebars.
Other impressive features include Anti-lock Braking System (ABS) and Combined Braking System (CBS) which activates both front and rear brakes simultaneously for efficient braking. Its mileage is believed to be around 44 MPG.
Ridley Motorcycle Company
Apart from these motorcycles from reputed brands, you can even find motorbikes from not so well known but good companies such as the Ridley Motorcycle Company. This is private company that is into the production of automatic transmission motorbikes, located in Oklahoma City, OK. Models from this company are Speedster, Auto-Glide Chopper, Auto-Glide Sport, Auto-Glide Trike, and Auto-Glide TT.
The history of motorcycles proves that these two wheelers have come a long way from the last century, and automatic transmission motorcycles is something that has evolved over time. These machines are most appropriate for experiencing bike riding without the need for changing gears.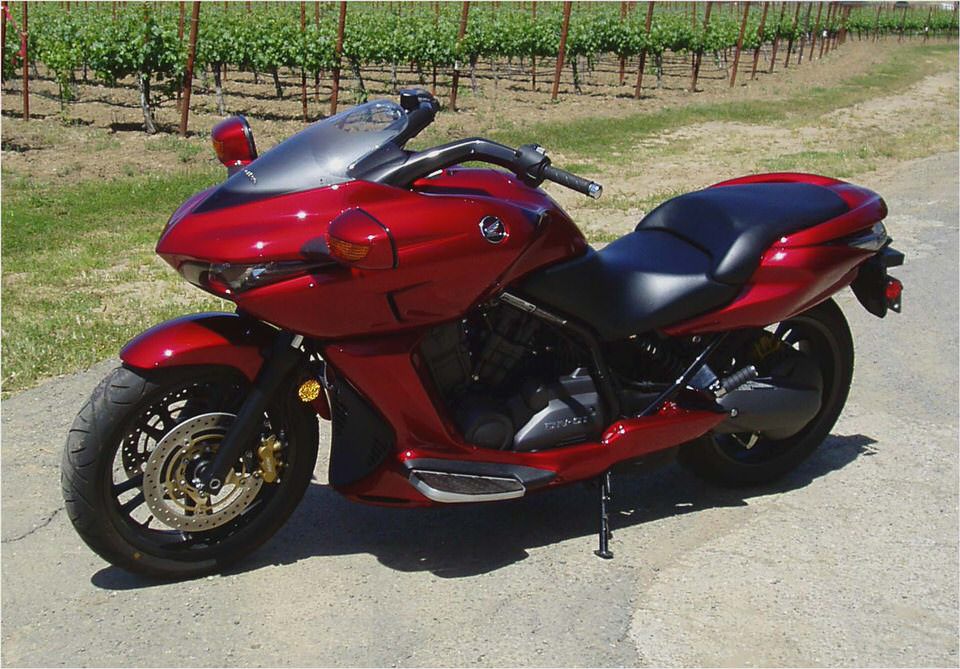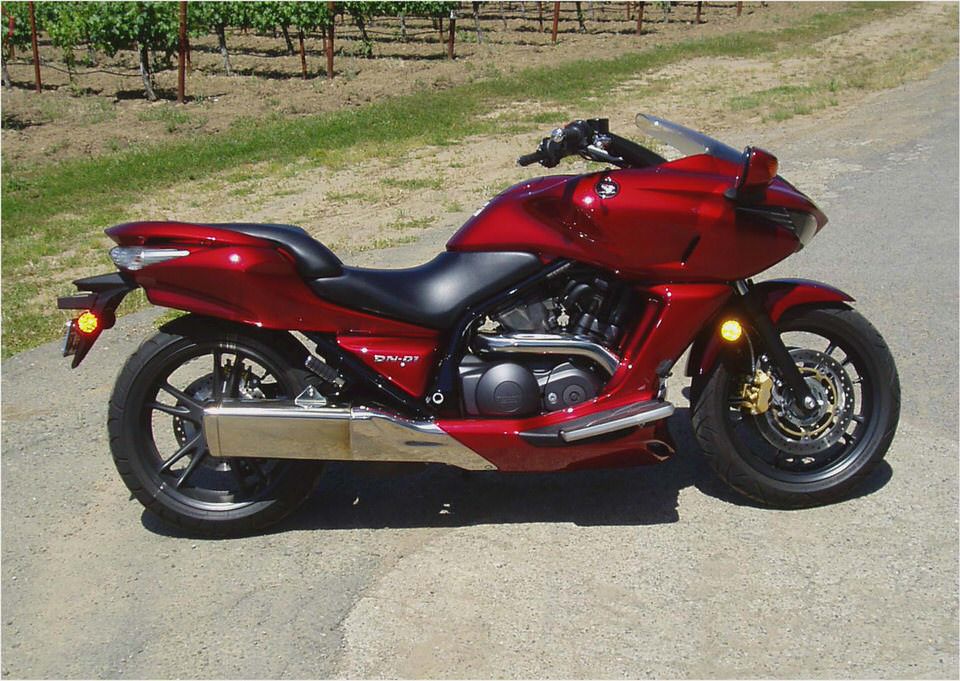 Car of the Week: 1977 Pontiac Trans Am Special Edition – Old Cars Weekly
Honda VFR1200F Ash On Bikes
General Honda Scooter Information
2009 Honda CRF80F motorcycle review @ Top Speed
2010 Honda VFR1200F First Ride – Motorcycle USA