Bajaj Discover 125 DTSi in India Test Ride
Bajaj has given the Discover family yet another sibling and this time it is the Discover 125 DTSi. This bike has got very distinctive features that make it out of the box commuter among other 125 cc bikes in India. Here in my test ride, on this ever green segment bike from Bajaj, I found that this bike exceeds the expectations of many commuter bike riders in India.
Almost a decade back, Bajaj created a revolution with its Discover line of bikes and since then Bajaj offers many bike under this lineup but with diverse displacements. Later when the 135 cc Discover started to capture a grip on Indian commuters' bajaj discontinued the 125 cc Discover. 125 cc segment is still green in India with the ever rising fuel prices.
Many makes have even tried out their luck by launching smaller engines like 100 and 110 cc bikes. In this race of launching smaller power mill and acquiring maximum volume of sales Bajaj wants to be nowhere behind. Bajaj's strive for excellence has always forced them to create good and better innovations under their crown.
This time Bajaj has revamped its 125 cc Discover with more punchy features and array of innovations. Discover 125 DTSi in India is a clear endeavor to grab on the market that has been growing between the 100 to 135 cc perimeters. Baja Discover 125 DTSi shares identical chassis and body as its older brother Discover 150.
The rare divergence in the power mill is its bore and stroke. While because of the reduction in the engine displacement the overall kerb weight, engine tuning differs and this is exactly why this bike flaunts limited performance. The displacement used in this engine is 124.6 cc and this power mill is capable of engineering 11 PS at 8000 rpm and 10.8 Nm at 55oo rpm. The 5 speed transmission performs exactly like Pulsar 150 DTSi.
  I was impressed with the soother gear shift that was delivered from this commuter. The soft padded seats on the bike gives more comfort to the rider as well as the pillion, although the seats are not that appealing and neatly mounted. Exhaus TEC system which is another patent technology of Bajaj is been mounted on this commuter and this way you are benefited on a larger note as it helps in maintaining the engine torque.
This bike is equipped with the same braking system that is offered in Discover 135 and Discover 150. Another feature what I likes was the plastic cover that is fitted on the rotor of disc brakes. The front biased footpegs proves beneficial and stress free for long cruising.
The hydraulic gas charged shock that has been coupled with coil spring is at the rear and in the front 125 is equipped with telescopic fork. This enhanced suspension gives jolt free ride experience on wavy Indian roads. The silver framed handlebar on the bike is very comfy and definitely proves the efficiency if the bike.
Appearance
The overall black treatments on the bike gave it a sportier look while Bajaj could have improved the looks with finer aerodynamics. The Monopoly of Discover body has been graced in this bike and has given it more compact and sharp edged looks. Bajaj Discover 125 DTSi attracts every onlooker with its charismatic bikini fairing that houses the multi reflector headlamp and twin pilot lamps.
The instrument consol on this bike has got 2 analogues fully handy dial, that sports speedometer and fuel gauge. This analogue dials has got identical color tones as that of the 2 tone body colour. This practical instrument console sports tripmeters and analogue odo. The black caked rear view mirrors give a clear view of following vehicles. Ride control switch which is another patent feature of Bajaj does not work efficiently in its commuter bikes.
Rather than equipping the bike with this feature Bajaj could have gone in for engine kill switch which could have actually aided the rider in many ways. Bajaj Discover 125 DTSi in India with mechanical kick and battery start that gives better and easy start in all weather conditions. The chrome finished fuel filler cap is been perfectly hinged and crafted on the tank; this enables it to look more exquisite.
The switch gear is not that attractive and durable as well. Coming to the comfort of pillion rider, a very handy grab rear rail and footrests gives safety option as well. The flexible turn indicators will definitely help for longer run, which is needed for tight city parking. I found the led cluster on the tail light very striking. The black treatment on the engine and muffler gives the overall bike a different look that you won't find in other commuter bikes.
Muffler's side of story doesn't ends here, it has got chrome finished wind shield that adds to the grace in the bike.
Performance
Bajaj has never compromised performance with features ands this time even in the commuter segment Bajaj has kept up to its promise. Naught to 60 kmph mark can efficiently chased by this innocent Bajaj kid in 6.25 seconds which is quite impressive for a commuter with such a displacement. Pulling the throttle to the extreme red line, this commuter was able to touch 103 in the speedometer.
The roll on speed on third gear that is from 30 to 30 kmph was even notable and was achieved in a timeframe of 7.64 seconds. The 125 DTSi engine delivered a healthy fuel efficiency of 68kmpl. The straight line ride was pretty better than the twisty cornering.
Bajaj Discover 125 DTSi in India was tough on corners and pretty much handy on bumpy roads, this is what is required on Indian roads.
Bajaj Discover 125 DTSi Price in India with Disc brakes is rupees 48,000 and for riders who prefer drum brakes will comparatively have to spend less money fro their pocket.
Final Verdict
For commuter bikers of India, the 125 DTSi is the perfect roller coaster ride that can give you better fuel efficiency and ample power.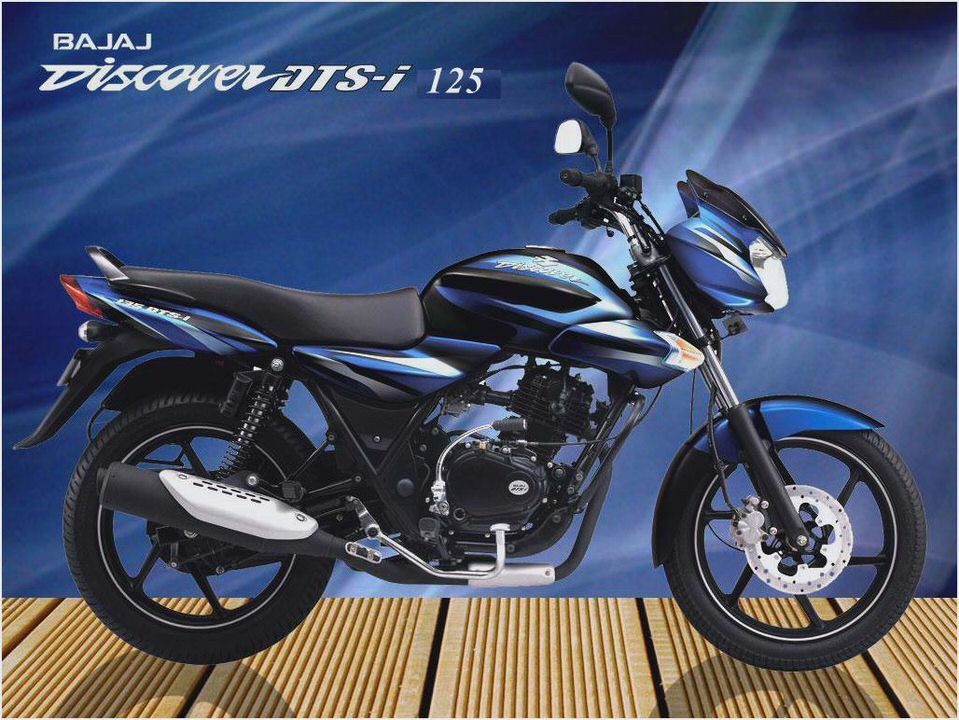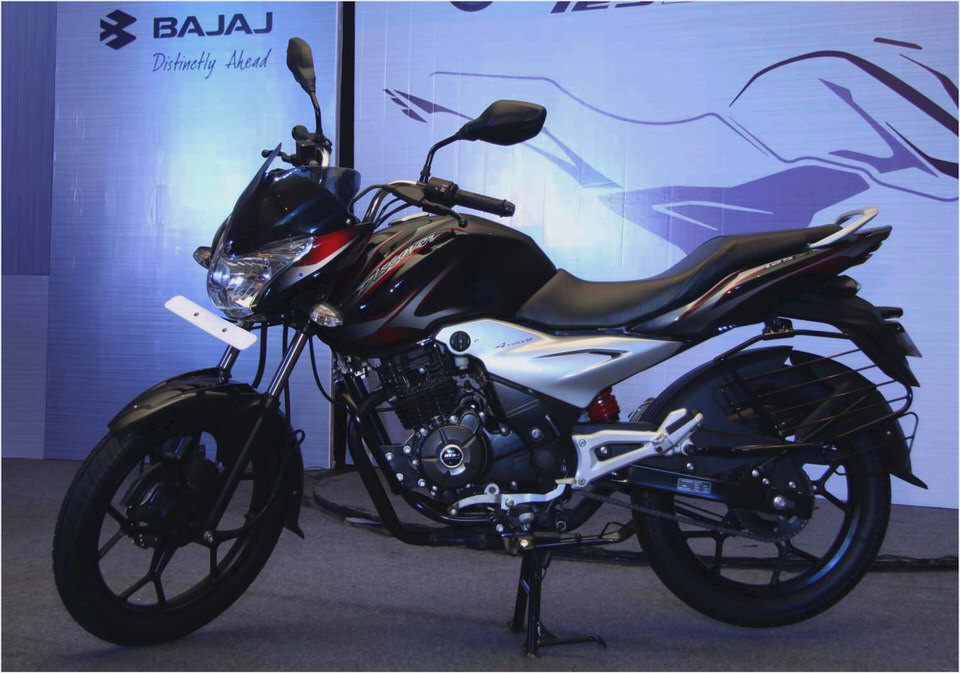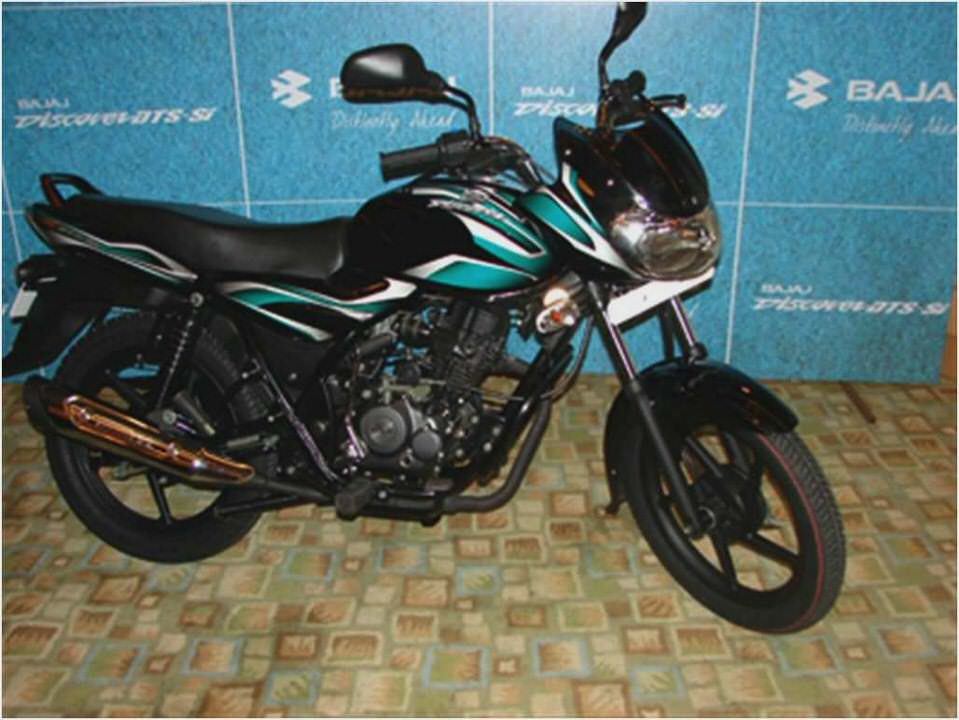 Bajaj discover 100cc vs TVS Sport – Which is the best commuter bike…
Bajaj Avenger review Bajaj Avenger reviews Avenger review
Evolution of the Pulsar bikes, pulsar 150 dts-i, pulsar 180 dts-i, pulsar…
New 2012 Bajaj Discover 125 ST (Sports Tourer) Price, Review
Bajaj Discover Bajaj Discover Price India Bajaj Discover Reviews …