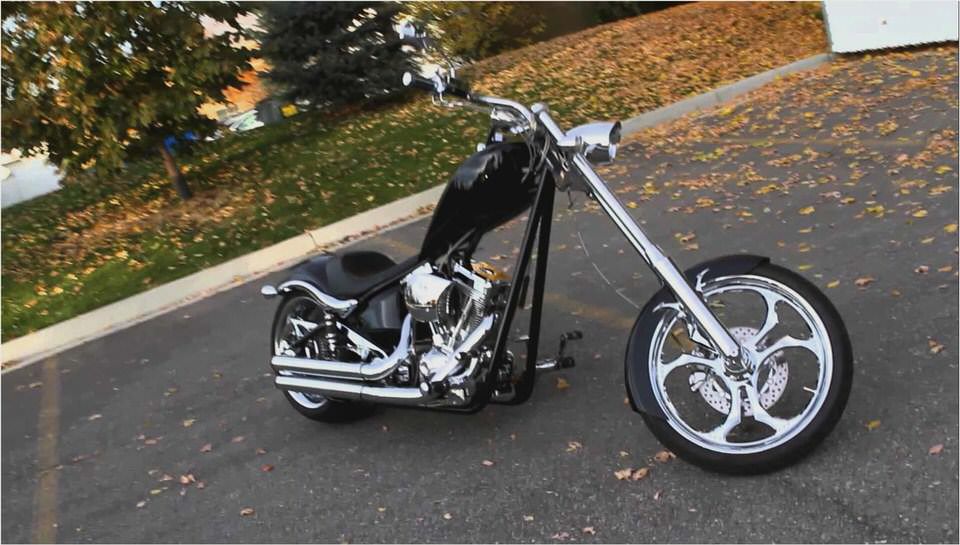 Your message has been sent!
One lucky winner will take home two dream vehicles: a 2006 Big Dog Motorcycles K-9 and a 2006 Dodge Ram SRT10, a prize package valued at over $80,000
Big Dog Motorcycles, the largest manufacturer of chopper- style motorcycles in the world, announced a new sweepstakes with Dodge for 2006. Incredible, chance of a lifetime. We couldn't pass up sharing this opportunity with our readers, besides the Bikernet truck is worn out.
In the Roar of Thunder Sweepstakes, the two companies give consumers a chance to win two of the toughest prizes ever given away: a 2006 Big Dog Motorcycles K-9, recent named Bike of the Year, and a 2006 Dodge Ram SRT10, the world's fastest production pick-up. Together, the prize package is valued at a jaw-dropping $82,505.
Background on the K-9 Model from V-Twin Magazine. It's 2006 and Big Dog Motorcycles has yet another new bike breed in store for you and this one rocks. While attending the new model launch this year, owner Sheldon Coleman and the rest of the Big Dog Motorcycles' crew unleashed their new, 9-foot long chopper, the K-9.
Nine feet is an awful lot of motorcycle when you get right down to it. Your first thought might very well be that a bike that long can't handle all that well. Well my friends, you'd be wrong.
In fact, for a bike this size, it handles exceptionally well. The K-9 has an aggressive 39- degree rake with an additional 3-inchs in the trees. Couple that with a 24.25 inch seat height and an over all 4-inch ground clearance and you can actually get this chopper (not to be confused with Big Dog Motorcycles' Chopper model) in and out of curves fairly easy.
The pullback risers and the forward controls are the perfect combination for most riders' seating position, which really assists in having a comfortable ride.
The K-9 comes with their standard 117-inch motor, as well as Big Dog Motorcycles' Balance Drive system and their proprietary, award-winning 6- speed trans and primary, designed by Bert Baker. Big Dog Motorcycles' Super Fat 300mm rubber is riding behind you, working in tandem with its hidden-shock frame to give you one of the smoothest rides possible. With this bike (all nine feet of it) set up as a right-side drive, the rideability factor goes way up.
Again Big Dog Motorcycles' designers and engineers have taken plenty of time and effort to ensure that this K-9 model will knock your socks off.
There are many new proprietary parts and designs that Big Dog Motorcycles' has incorporated into this new model and they all come into view once you swing a leg over it. The K-9 is also set up to accept Big Dog Motorcycles' new air ride system, giving this bike even more custom styling, It's hard to believe, however, when riding this model you'll actually feel like you're riding a much sportier model than that of a 9-foot long chopper. Big Dog Motorcycles' feels, as do many, that this year's K-9 is going to add a pretty good bite (pun intended) to Big Dog Motorcycles' overall sales.
The sweepstakes launched on March 8 during Daytona Beach Bike Week and lasts until October 31, 2006. The sweepstakes will be promoted primarily at motorcycle and automobile rallies and events throughout the year as well as within both dealerships.
Consumers over the age of 18 can register to win at www.roarofthunder.com. Don't forget to tell 'em Bikernet sent you.
Latest Big Dog Background investigation by American Rider Magazine.
Big Dog Motorcycles uses the production-line method-the bikes roll along an assembly line-rather then the single craftsman assembly of the Wild West. Each method has its own pros and cons; the key element is the ability to maintain quality. Big Dog Motorcycles pursues quality relentlessly, something that does not escape notice of its largely contented dealers.
"Big Dog Motorcycles and Dodge have a natural association; many motorcycle riders are also automotive and truck enthusiasts," stated Paul Hansen, Marketing Director, Big Dog Motorcycles. "This sweepstakes promises to turn the garage of one of these enthusiasts into a true showplace."
You goddamn right bikers and trucks roll together. I can't live without a pick-up. How the hell can I retrieve parts, buy and deliver bikes, or help brothers who break down.
The Roar of Thunder Sweepstakes is part of Big Dog Motorcycles' strategic marketing alliance with Dodge, announced to the companies' dealers in late 2005 and to the public in March.
Brief Big Dog K-9 Review from Thunder Press– The yin to the Pro Streets' yang in the Big Dog Motorcycles mandala is the chopper contingent, consisting of the Chopper, Ridgeback and K-9. The K-9 ($29,900) is new for this year, having replaced the departing Bulldog numerically if not genetically, and keeping the head count in the kennel up to five-model strength. What we have in this model is essentially a Ridgeback with softail-style rear suspension, and what a natural progression that is.
A suspended 300-series motorcycle was inevitable once Big Dog Motorcycles put the big meat on the Ridgeback last year and hinted that something like this was in the offering as soon as they'd worked out the engineering wrinkles involved with making that massive tire happy with shock absorbers. The Ridgeback itself ($27,900) returns for a third year in its entire imposing nine- foot-long enormity and retains its crown as the most unrelentingly cool and cruel chop on the block.
It shares its long-boned frame geometry with the K-9-both bikes stretching 4 inches over stock in the backbone, 8 inches in the down tubes, and 12 inches in the front end. New for 2006 is a larger one-piece fuel tank that retains the swept appearance of the previous cell while kicking capacity up to 4.4 gallons.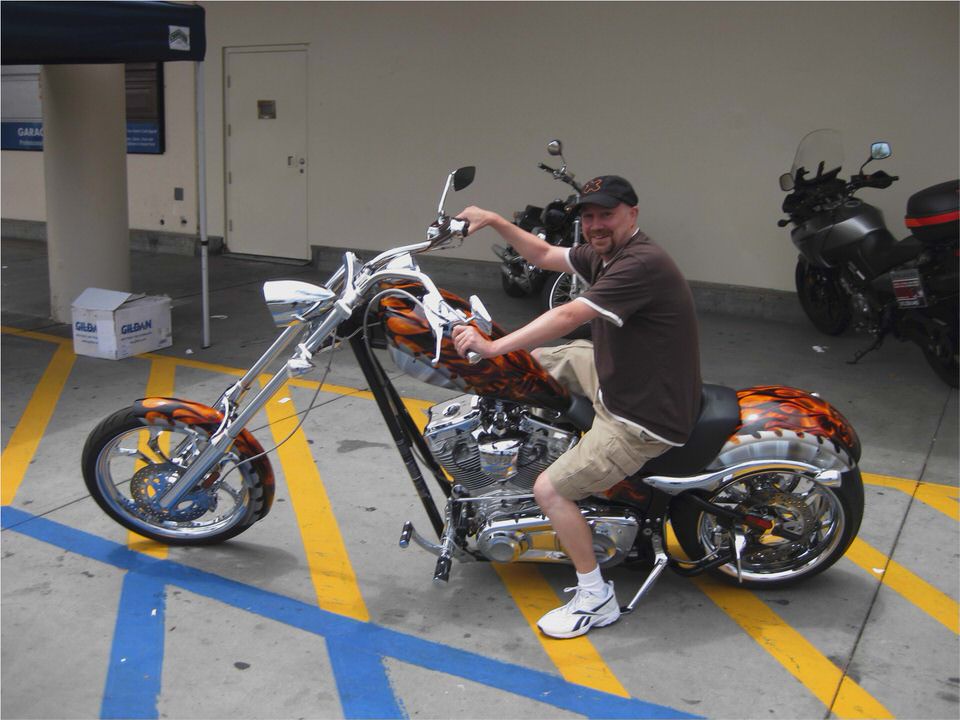 And then there's the Chopper ($28,700), the company's top-selling model and bar-none the most loveable and rideable chopper in the whole production custom industry
.—Terry Roorda
In addition to the sweepstakes, the two companies have synergized their brands through other avenues: in summer 2005, Big Dog motorcycles appeared along side the new Dodge Charger in a television spot aptly named, "Bikers"; a few Big Dog motorcycles accompanied a Dodge Ram SRT10 in a recent Speed Channel's Test Drive program; and Dodge will have exposure at Big Dog Motorcycles' Tornado Rally, held in June 2006.
About The Roar of Thunder Sweepstakes
No purchase necessary to enter or receive a prize. A purchase does not increase your chances of winning. Sweepstakes ends October 31, 2006, and is open to legal residents of the United States and the District of Columbia, aged 18 years or older, and who posses a valid driver's license at the time of entry. For complete official rules, visit www.roarofthunder.com.
Void where prohibited by law.
Big Dog Motorcycles, LLC, started production in 1994 and has since become the leader in its specialized niche. The company's entire line of five motorcycles uses a V-twin 117 cubic inch engine, 6-speed transmission, stretch one-piece steel tank, right side drive, super fat tires, chrome components, steel fenders, and an extensive variety of custom paint colors and graphics.
The 2006 line also includes Big Dog Motorcycles custom- designed electronics, hand controls, foot controls, mirrors, air cleaner cover, coil cover, and other components, which all earned the company true OEM status in 2004. The company's motorcycles are distributed through nearly 100 dealers throughout the United States.
Designing, manufacturing, and distributing are performed at the company's 175,000 square-foot world headquarters in Wichita, Kansas by 350 employees.
DealerNews, a major industry dealer publication recently ranked Big Dog Motorcycles the Number One motorcycle manufacturer. The company plans to build its 20,000th motorcycle in spring 2006. For more information, visit the new, comprehensive website at www.bigdogmotorcycles.com.
Kelly's from the Girls of Big Dog Calendar shoot. She's standing beside a K-9 and waiting for a ride in a Dodge Pick-up. Check the Big Dog line-up of girls and bikes in the Calendar feature.
http://www.bikernet.com/roadtests/PageViewer.asp? PageID=763
2009 Big dog Wolf 2014 2015 New Motorcycles,Classic,Price,Pictures and…
Patrick Henry grad at helm of Big West big dog – Roanoke Times: Colleges
Riding Impression: 2009 Big Dog Wolf: Stunning style and a 121-cubic-inch…
BIG BAD WOLF BUSTED!! MIKE-MAR PUPPY MILL SHUT DOWN, MICHAEL WOLF ARRESTED
Dog Bike Attachment Springer,K9 Bike Jogger,K9 Cruiser eBay