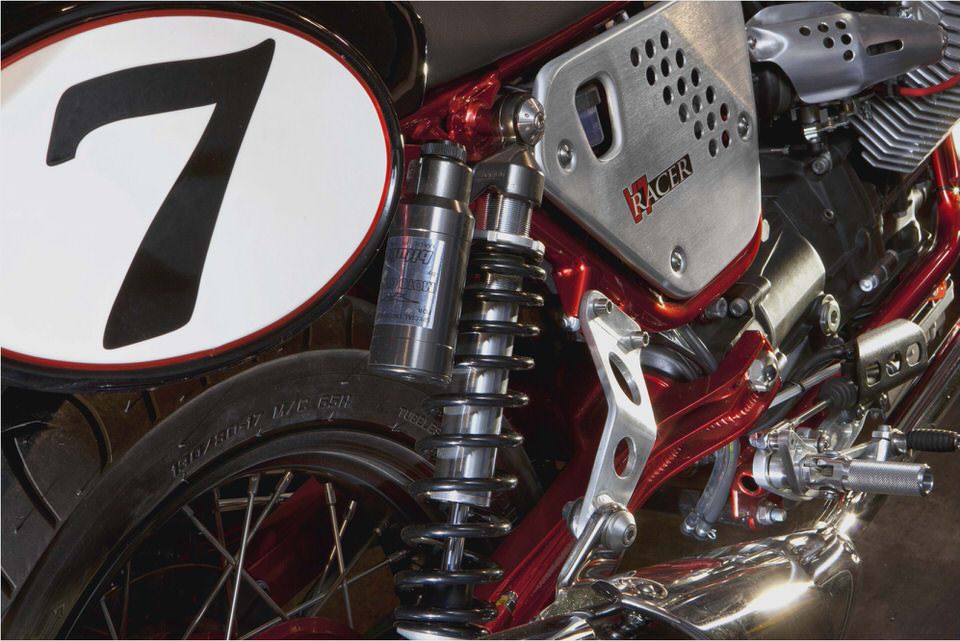 17 Apr 2012 | One of the nicest things ever to come out of the factory
Moto Guzzi has a rich race history spanning several decades. The V7 Racer's character and style harks back to the 1960s, while the layout of its mechanical components bears a striking resemblance to the V7 Sport of 1971.
In the traditional Guzzi manner, the 90-degree V-twin engine is mounted across the frame, giving the bike its characteristic sideways 'lurch' whenever the throttle is blipped at a standstill.
The five-speed gearbox and shaft drive are still basically as they were years ago, although I don't recall any older Guzzis having such a nice, relatively smooth gear shift.
The engine still features two-valve heads with pushrod actuation though, which is no disgrace – it works just fine and is easy to maintain.
The mod cons do start to add up though, like fuel injection and digital ignition, just to name a couple.
Although it's a far cry from a modern sports bike, the V7 Racer is certainly blessed witha proficient chassis. It's built with just the right amount of stiffness and suspension travel to give a firm yet not overly harsh ride.
The twin rear shocks and telescopic front fork do their job well. Very rarely did the ride seem too harsh, and it's a small bike that just begs to be moved along swiftly.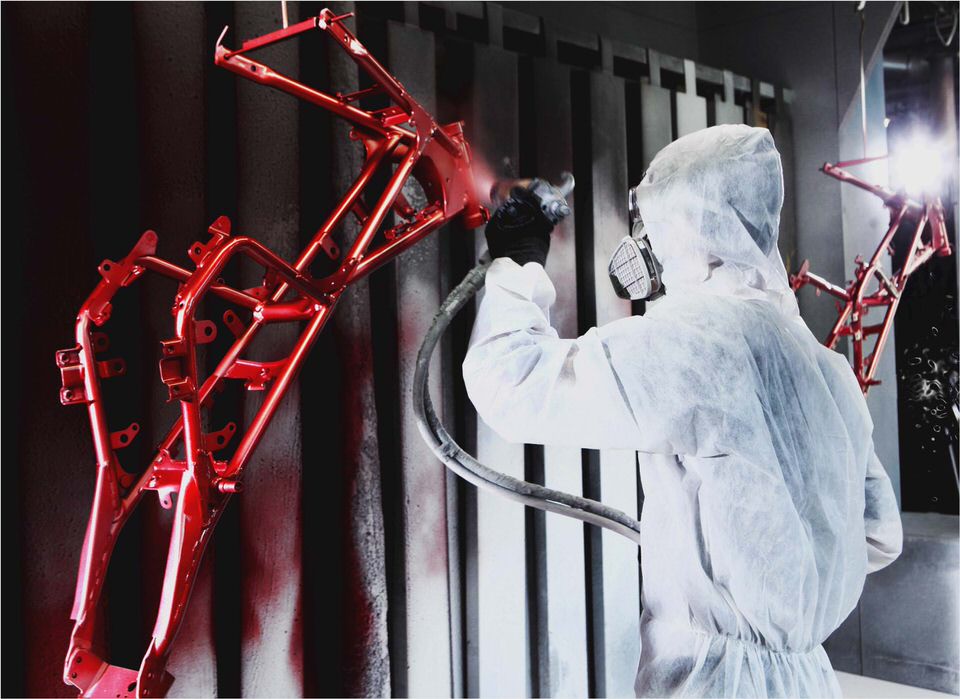 The semi racer's crouch ride position isn't too offensive, but it's compact and the rearsets mean there isn't an abundance of space for taller types.
Being a limited edition special, the V7 Racer comes with a heap of goodies, starting with the chrome-look tank (it's a plastic item with a mirror finish), red frame and hubs and spoked, satin-black wheels. Rear adjustable Bitubo shocks and those milled alloy rearsets only add to the racy look. The seat is complemented by a nice suede insert with a leather-look base, which is easy on the eye and the backside.
It looks like a lot of fun just standing still – hey, you could just buy one and sit it in your lounge room and consider it a $16,490 work of art! But the proof of the pudding is in the eating, as they say, and the V7 Racer just yearns to be ridden.
Although it's no manic speed demon, it has the goods where it counts – out on the road. It's by no means a perfect city commuter, but it's small stature and easy-going nature mean progress in tight traffic is never too arduous.
However,get it out on a flowing, winding country road, and the V7 Racer is in its element. Here it's a great little package that will never fail to please.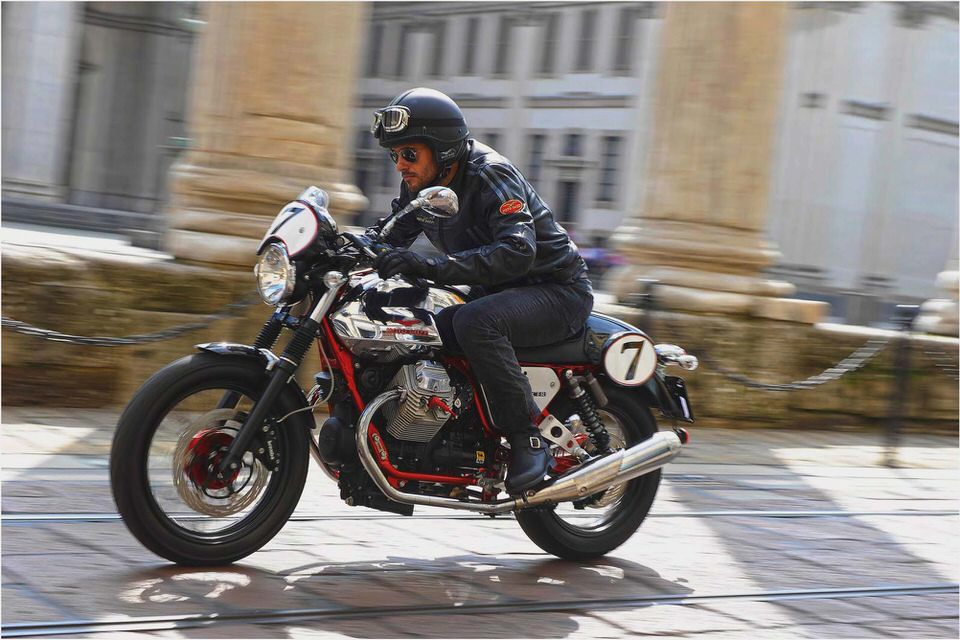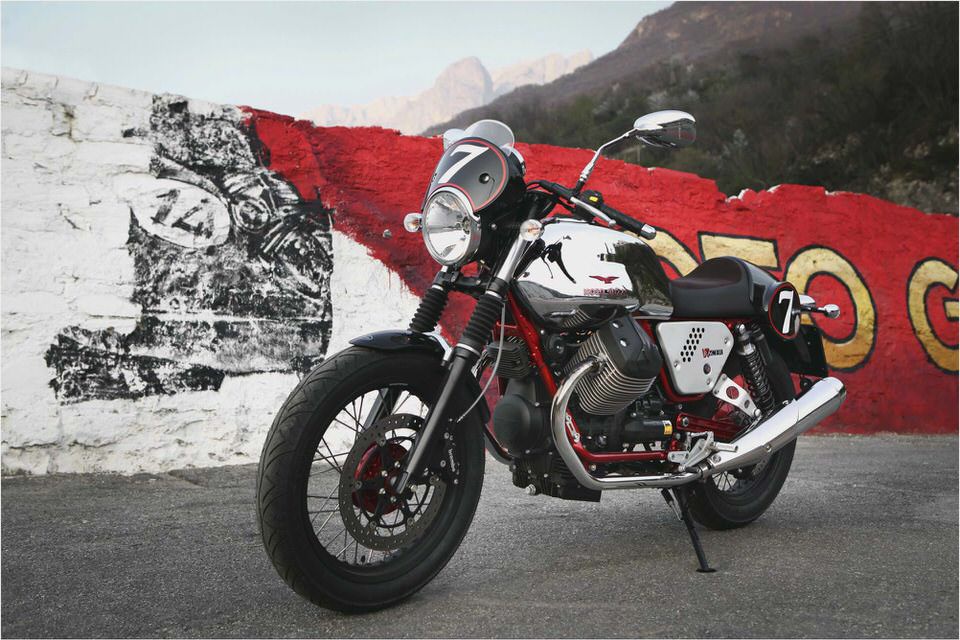 Moto Guzzi Club GB
Moto Guzzi Equips the Stelvio 1200 for Adventure! : The Moto Guzzi Guide
Motorcycle: PIAGGIO MP3 400 (2009) wallpapers and specifications
Living With the Moto Guzzi California Vintage
Review: Moto Guzzi V7 Classic is an Italian beauty you can live with – Autoblog