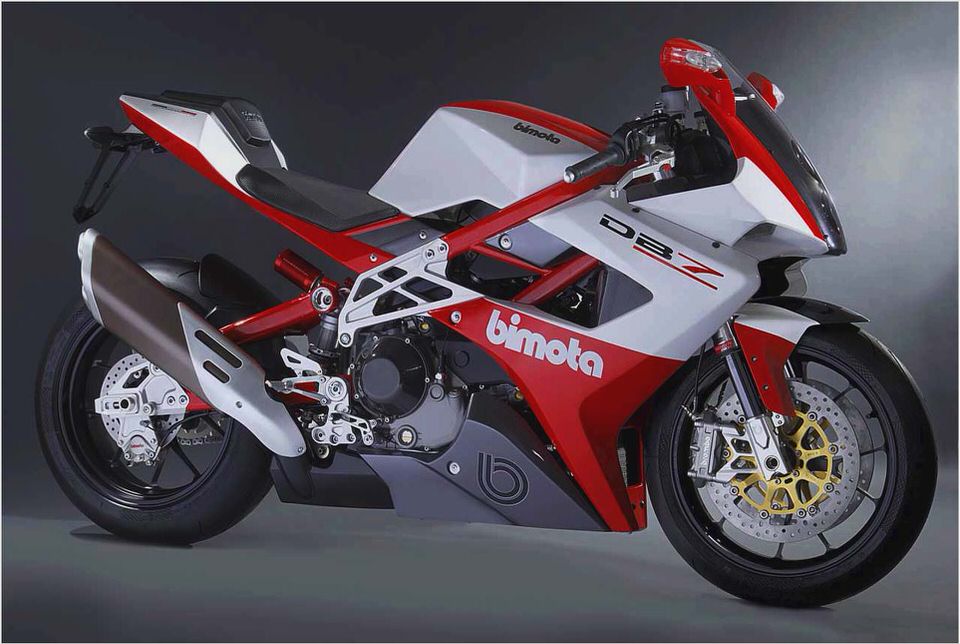 Bimota DB6 Delirio
Someone once described Bimotas to me as 'a collection of quality parts bolted together with cheese'. Which certainly used to be the case. Bimotas were revered not only for their sweet handling chassis, but also the frightening speed and frequency with which they would break down.
It didn't take the Italian company long to develop a terrible reputation for reliability that, rightly or wrongly, still overshadows their product today. That's the problem with a reputation, once you get one it sticks harder than a Jehovah's Witness to your doorstep – and is equally as tough to close a door on.
But everyone deserves a second chance, so it was with an open mind (and valid AA membership) that I approached the latest offering from Bimota, the DB6 Delirio.
First impressions are good; visually this is a stunning bike. The quality and attention to detail that has gone into making the DB6 are very impressive. You can't take it all in with just one glance.
You have to stop, look and inspect every angle of the bike to see the little intricacies that set it aside from a run of the mill machine.
The swingarm alone is a work of art with a tubular trellis design meeting machined billet aluminium. I love the trellis pillion peg hangers, the cut-outs in the billet rear frame mount and the two machined oil line holders that are so unnecessarily extravagant. From what I could see every single nut, bolt and fastener is of the very highest quality, but that's what you would expect on a bike costing £13,249.
Yes, these new Bimotas are anything but cheap, and on the spec sheet alone struggle to justify their tag. Although the chassis components are of the very highest quality, the engine is a lower specification. This is Bimota's sixth Ducati engined bike, hence the name – the DB part stands for Ducati Bimota with the 6 signifying the number of different models that the two companies have collaborated on.
So, with a reputation to rebuild, it would seem Bimota has played it safe in using the 1100DS motor.
A good move as it happens because the 1100 air-cooled V-twin is an excellent engine and suits the DB6 perfectly. The great thing about the DS lump is that it has enough punch to be fun. Enough noise and vibration to have character. But is still smooth enough to be a genuinely good road bike motor. It's not the fastest by a long shot but Ducati has concentrated on giving the 1100 a wide spread of torque as well as a very slick gearbox.
In first gear the instant punch is enough to lift the front wheel without trying and at all times there is always enough drive. Sadly the clutch is on the heavy side. But since the DB6 is unlikely to ever be used as a commuter it isn't really an issue.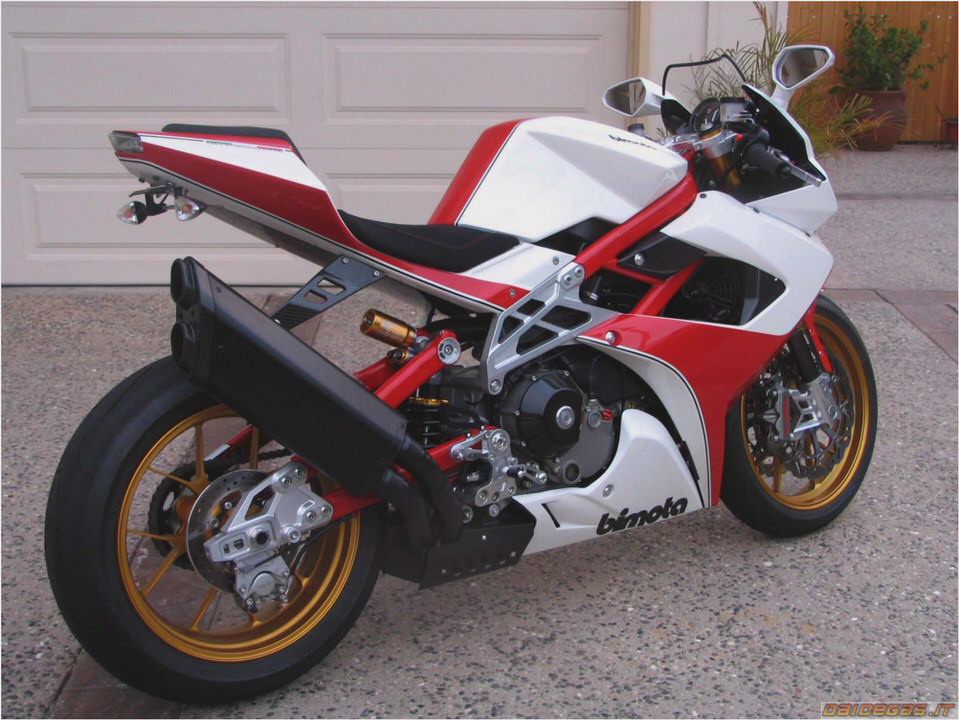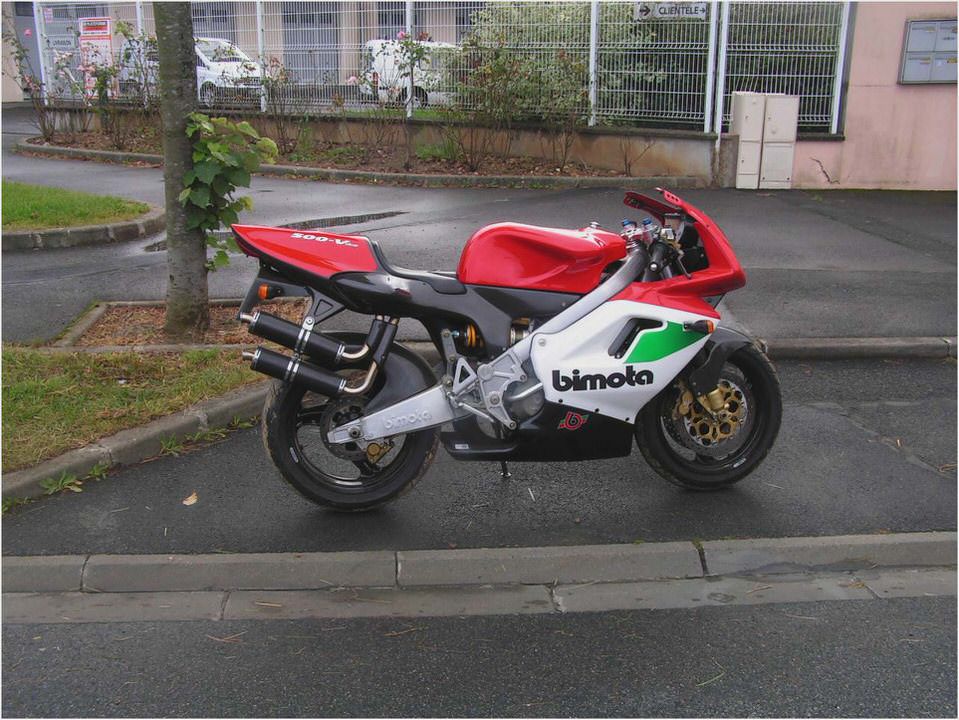 But the seat might be. The problem is you don't really sit on the DB6, you plug into it, and it's like a race car's bucket seat. A snug fit and if you ain't the right size you simply won't fit.
Provided you fit, the Bimota is a very enjoyable bike to ride. Yes, you feel a million dollars because you know it's worth upwards of £13,000 (which must be close to a million dollars at the current exchange rate) but it also has a very sorted chassis. Bimota has always known how to build a chassis and although the suspension was a bit harsh on bumpy UK roads there is no doubting the handling.
Although it isn't as fast turning as you would expect from such a spindly machine and does seem to be slightly resistant when it comes to the initial turn, once on its ear it feels excellent. The DB6 is certainly up there with the sportiest nakeds and could easily handle a track day. And I doubt anyone could out brake one – the twin wavy brake discs and Brembo calipers offer an amazingly sharp setup.
I have to admit I loved riding the DB6, but I still struggle to justify owning one, for the asking price at least. But I'm not really its target owner, as my bank manager will confirm. Bimota freely admit that this isn't a bike that you would buy for its outright power or speed.
No, the pleasures of ownership would centre around two things: aesthetic appreciation and exclusivity.
VERDICT 4/5
Expensive, exclusive and a (steadily) moving work of art.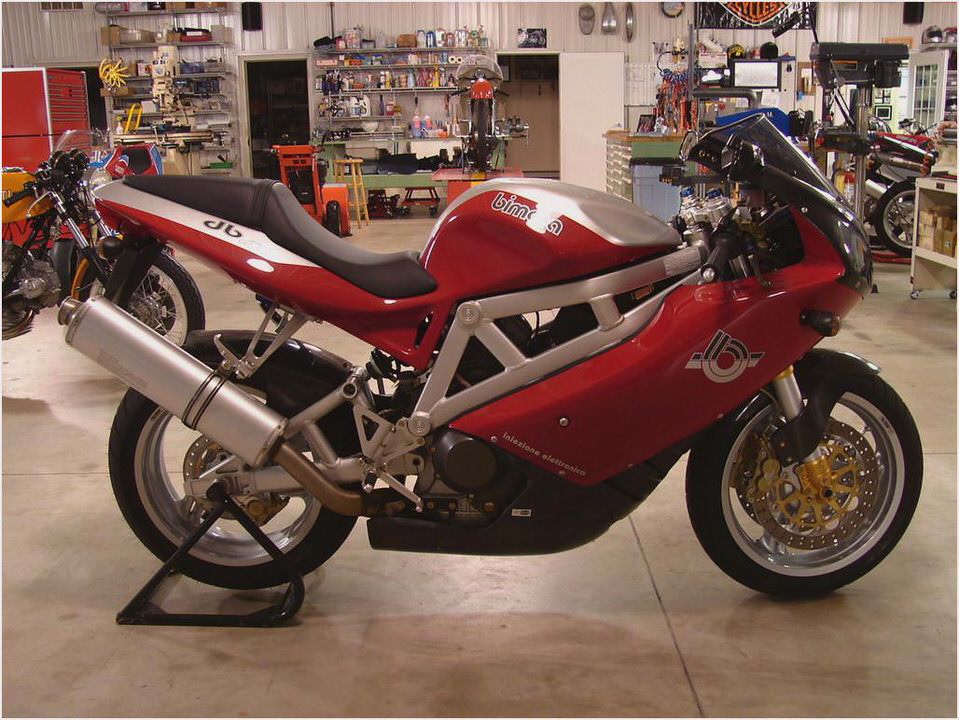 2013 Bimota DB7 Oronero Review, Features and Specs Concept and Review…
The Vyrus 987 C3 4V V Outpaces The Competition – NewsMoves
Alan Cathcart Book Signing American Dream Bikes Yellow Devil Gear Exchange
Bimota DB2 Windscreens
Yamaha HALO Angel Eyes – $134.99