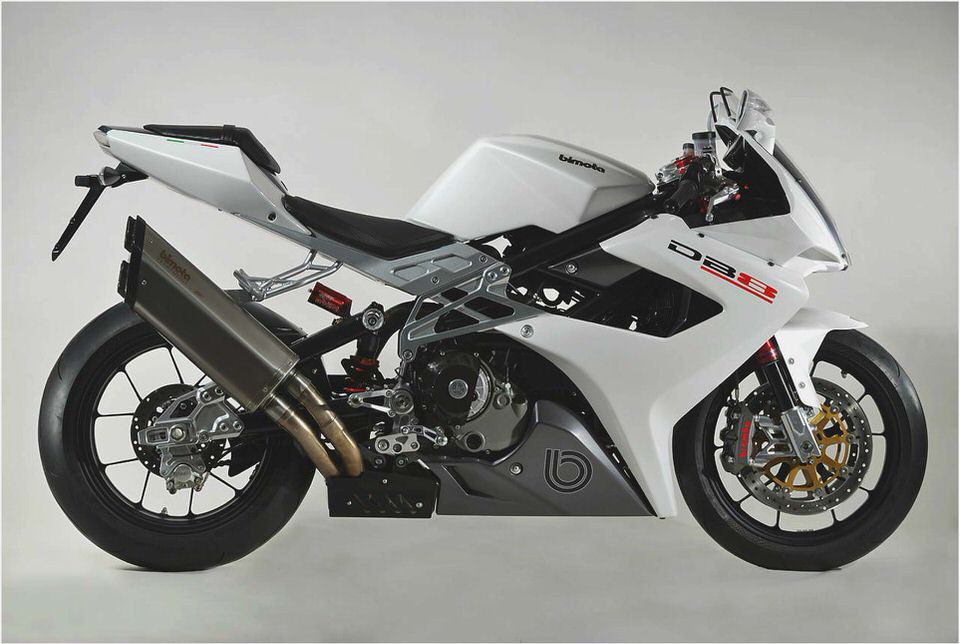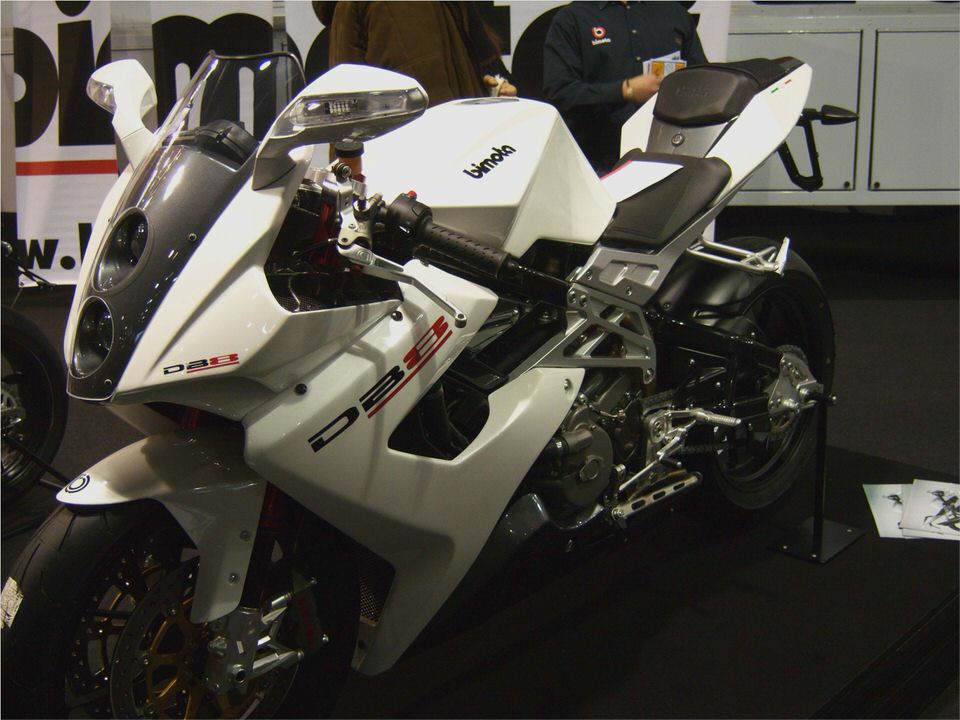 World Superbike 2
Bimota Db8
Mon, 19 Sep 2011 18:13:56 | World Superbike 2
Rimini's superbike gets the latest 1198 Testastretta engine a longer swingarm to help accommodate the passenger, but the concept was put on hold due to the substantial costs associated with creating such an all-new design. Therefore, wheelbase spans the same 56.3
inches as the DB7's. Bimota has fitted the latest version of the Ducati 1198 Testastretta to the DB8. One of the ' big differences between the
Bimota is a unique company within the motorcycle industry: great image, great technical competence and creativity but little in the way of financial stamina. Bimota has just finished developing the Ducati
1198 Testastretta-pow-ered DB8. In addition to being fitted with the most current Ducati superbike engine, the DB8 also adds a passenger seat.
Initially, Bimota's chief engineer, Andrea Acquaviva, had designed
TRIUMPH TIGER «25
With plenty of competition, Yamaha's popular FJR1300 needs a facelift and updates to go head-to-head with Kawasaki's Concours 14, BMW's R1200RT and K1300GT, and Honda's rumored ST 1300 replacement. We don't know too many details, but this illustration represents what we think the 2011 FJR1300 will look like, with MotoGP style-exhausts and cleaner, crisper styling.
—Blake Conner
TRIUMPH TIGER «25
Scaling one's big D-P-looking streetbike down to a smaller size and lower price point is all the rage lately, a thing rumors floating in from across The Pond say could happen with the Triumph Tiger, currently available in 1050cc size. Triumph's sales have been on a roll, relatively speaking, its 675cc bikes included. A little boring and stroking of the 74 x 52.3mm 675 Triple could theoretically take displacement to around 825cc, according to our source, which should be plenty of power to send a svelter Tiger hurtling round the hedgerows. It could appear at the EICMA this November in Milan, says the rumor mill. —John Burns
Bimota HB4 Moto2 Racer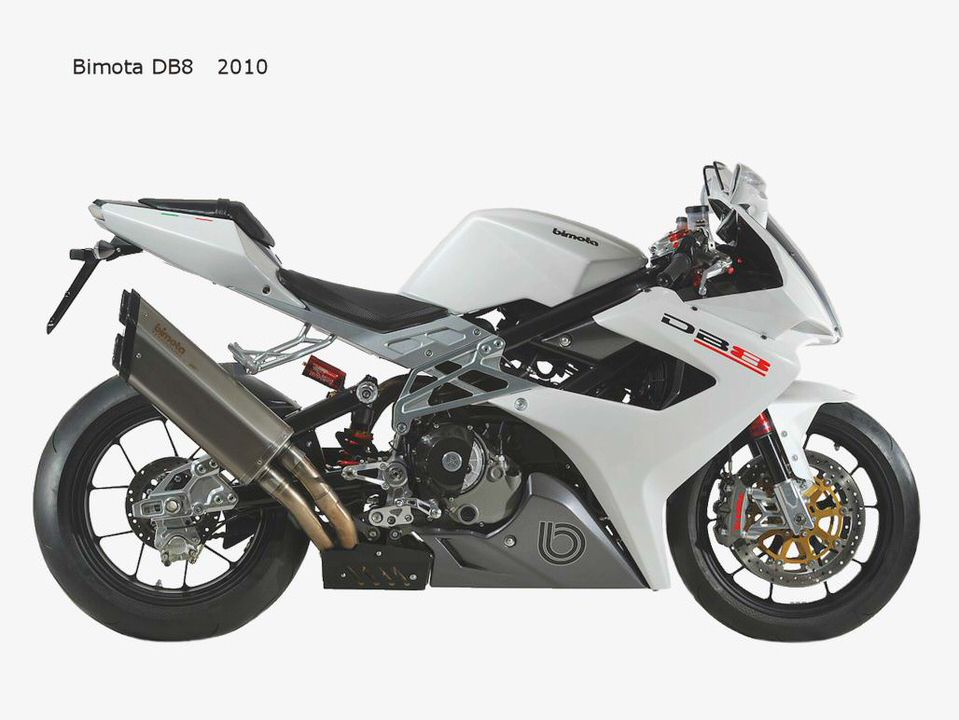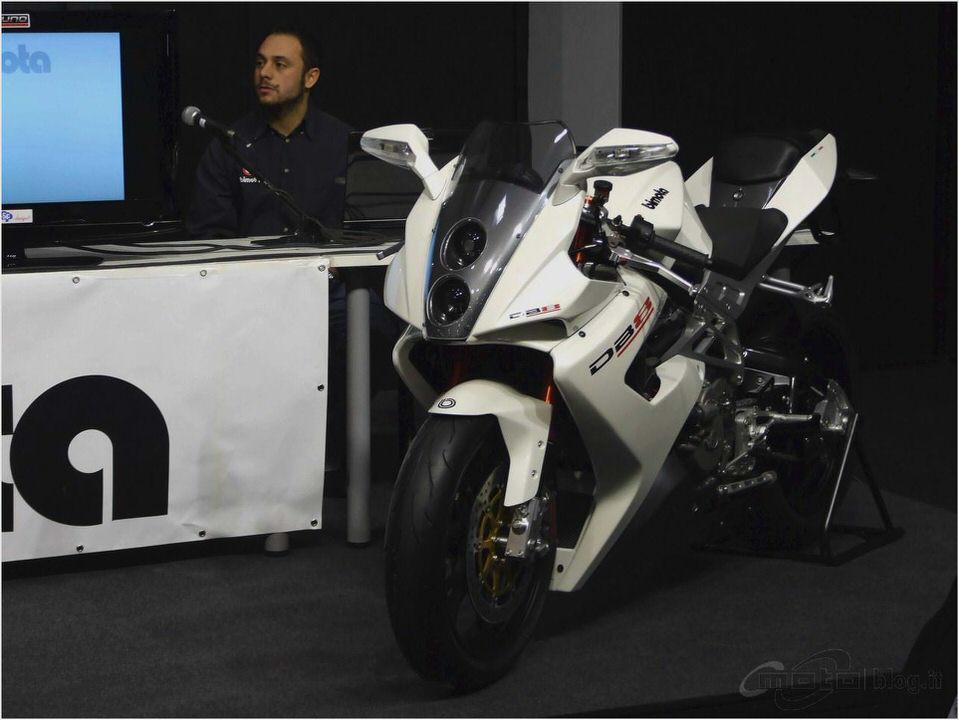 Bimota is back on track—the racetrack, that is.
The last Bimota to tread competition tarmac was the 1000cc V-Twin-powered Suzuki SB8 that in 2000 won one leg of the World Superbike race at Phillip Island in the hands of local Aussie hero Anthony Gobert.
Bimota's HB4—the fourth Bimota powered by a Honda engine—was developed using the CBR600RR-derived inline-Four for the new Moto2 class. Engineer Andrea Acquaviva followed a traditional route, using nickel-chrome-molybdenum tubing connected by a pair of machined aluminum plates for the frame.
Chassis of the HB4 is compact, with wheelbase spanning just 53.4 inches. Claimed dry weight is 297 pounds. Suspension consists of a 43mm inverted Paioli fork and an Ohlins shock.—By Bruno DePrato
Slotting the latest 1198 Testastretta engine into Bimota's superbike chassis required redesigning the manner in which the rear shock's linkage attaches (left); new mounting points had to be incorporated on the DB8. Adding a passenger seat (below) required a complete redesign of the subframe.
quired a rethink is the subframe, which is now made from two pressure-die-cast aluminum plates in place of the DB7's structural carbon-fiber tailsection.
Ducati's latest 1198cc Testastretta has been adapted to the Bimota with the same modifications as were made to the 1098-powered DB7. A 10-liter airbox of Bimota's design, Walbro fuel injection and an exhaust featuring a large resonator chamber and two-into-one, twin-tip canister, are all designed to improve upon the Ducati mill's midrange torque, although no official numbers have been released.
According to Acquaviva, the DB8 is almost ready for production. If the execution is as impressive as that of the DB7, the DB8 should prove to be another fantastic superbike for those with deep pockets and a love for Italian flair.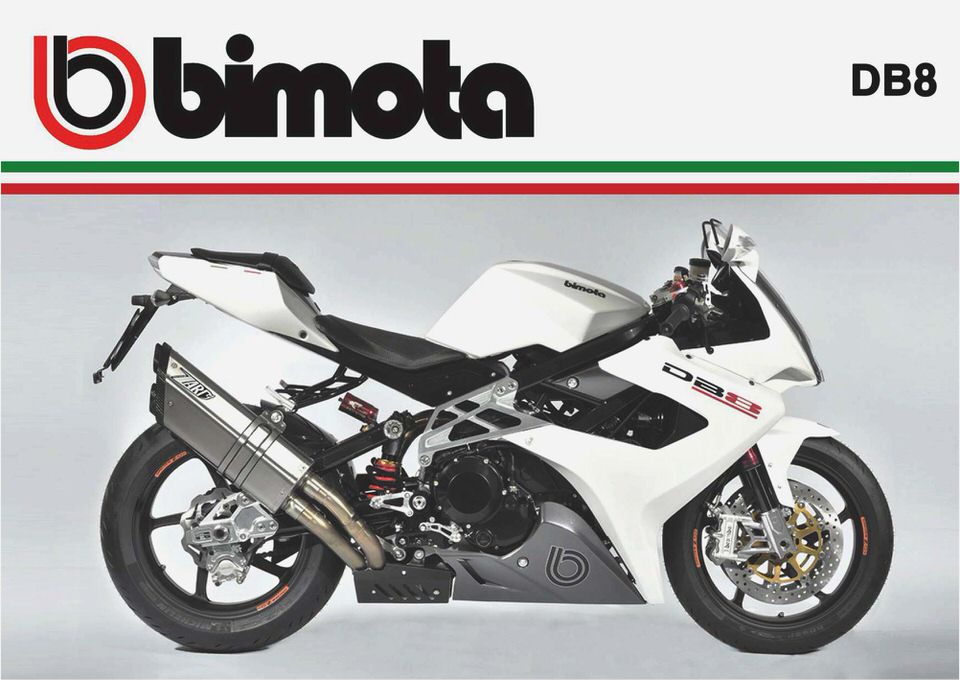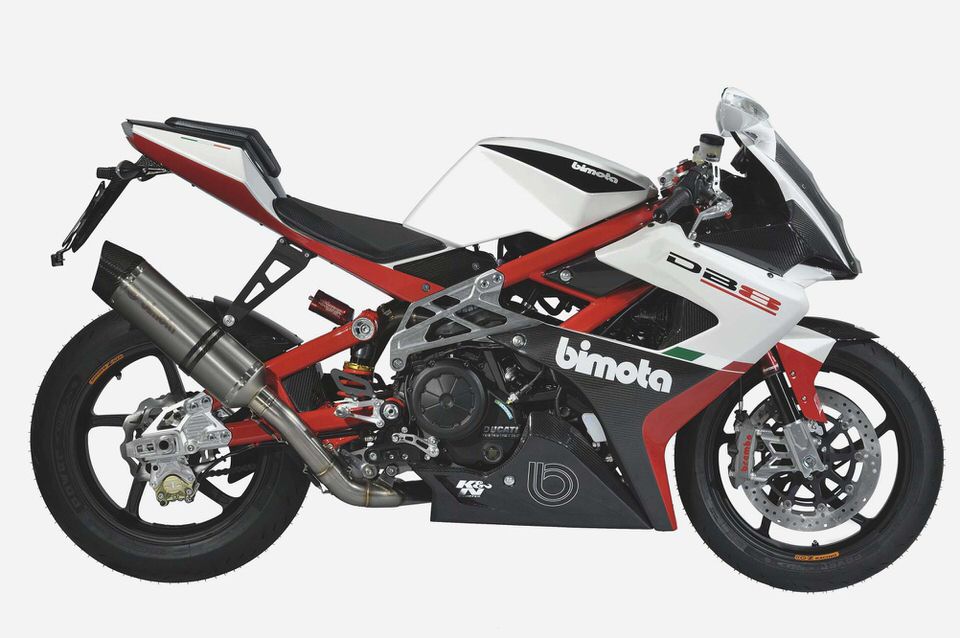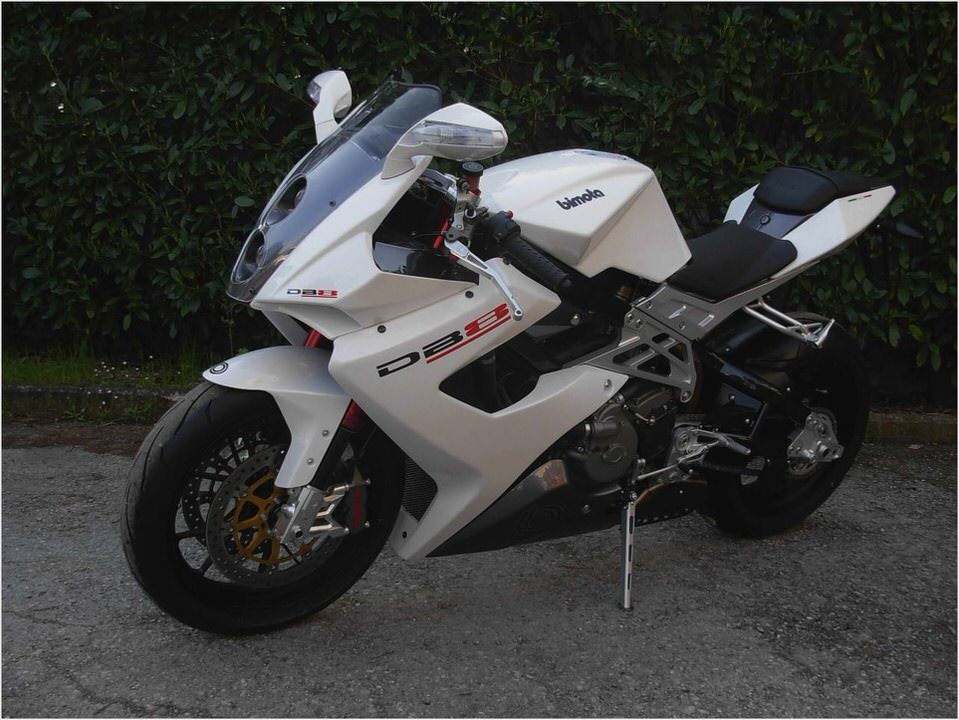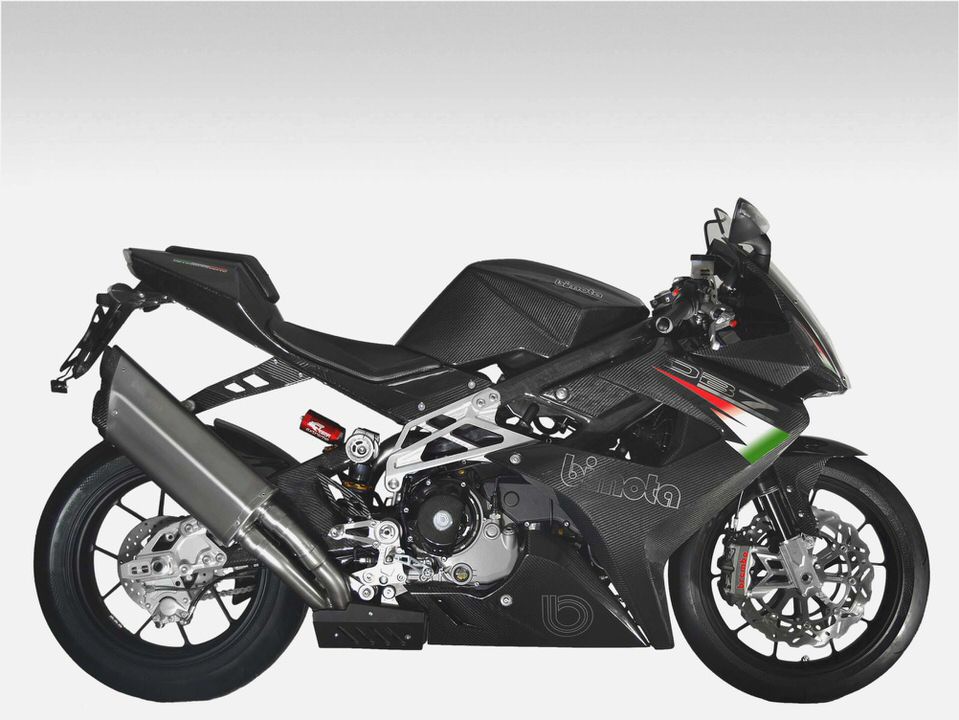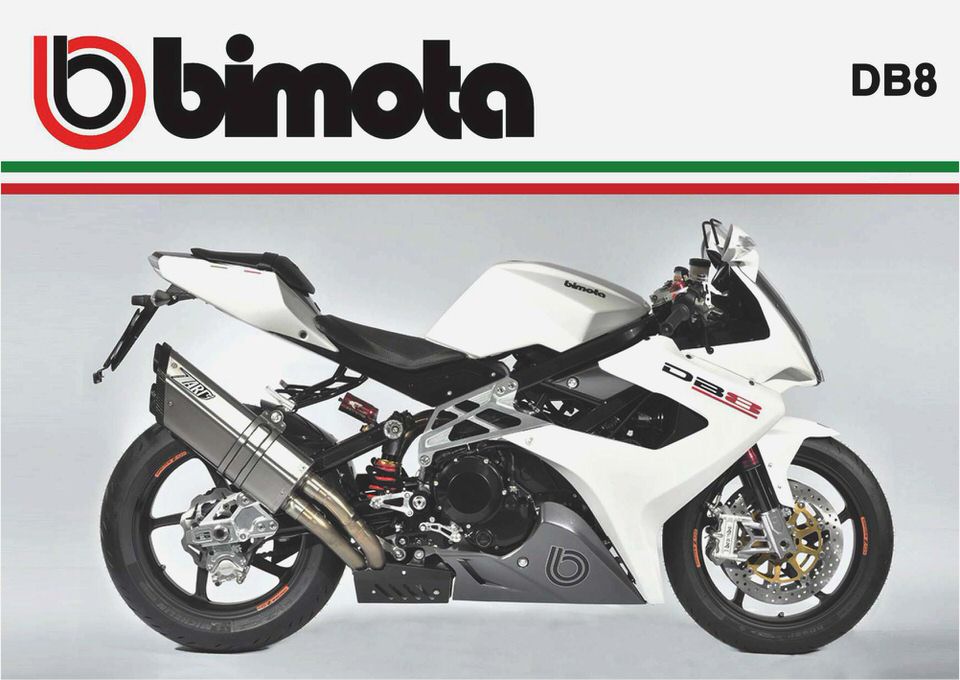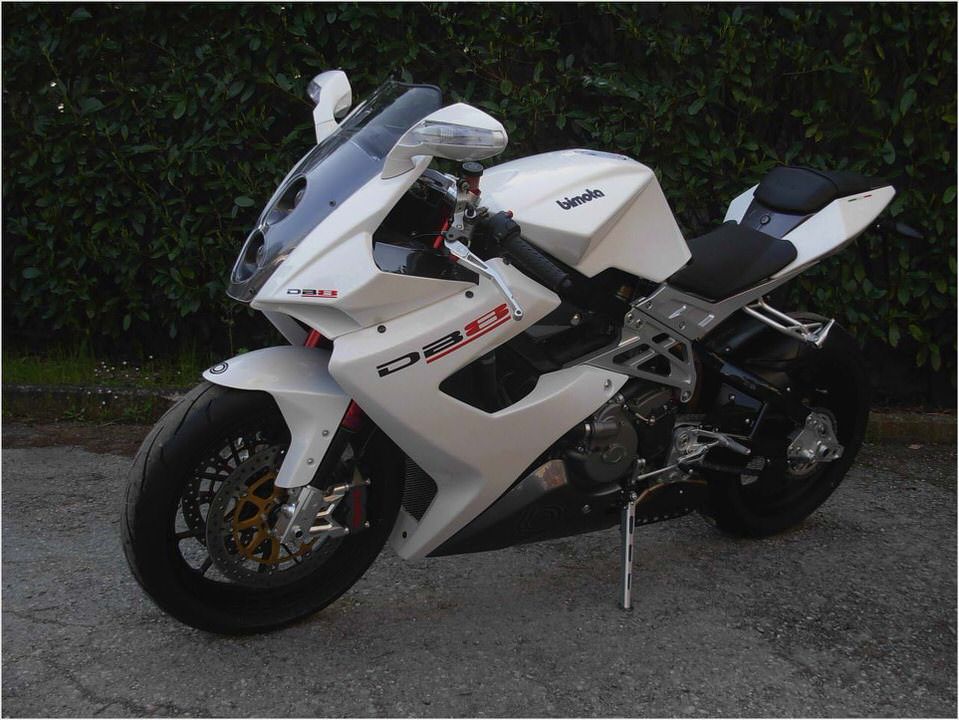 2008 Bimota DB7 1098 Review –
HISTORY OF THE FRONT END – PART II – BIKE ME!
2012 Maruti Suzuki Swift Dzire – Images, specs and review
2013 NFL playoffs — SB XLVIII storylines start with Manning – ESPN
2013 Bimota DB9 Brivido Review