Blata mini motos
Blata – brilliant bikes for budding stars.
Depending on what type of blata mini motos you have, engines vary to up to 13HP and you can speed along at 50mph on some makes.
Blata MiniMotos
Pavel Blata started into the hobby of building pocket bikes in 1990, never realizing how it would affect his future and the future of racers across international lines. This Czechoslovakian company couldn't have started or would have taken far longer, had it not been for a chance meeting with Rastislav Brodsky during a Prague automotive exhibition.
It didn't take long for the two to discuss designing a new scooter, later called the Blatino scooter. They both loved racing and because of that, introduced their Elite 11 pocket bikes during races held in 1993. The face of Blata mini motos grew and evolved from there, acquiring international fame along the way when they introduced innovations and slicker models designed for speed.
The company had a natural progression to growth with innovations and plenty of hard work. The fact that the work force is young also makes a difference since they focus on those heavily involved in racing but also newer racers too.
Often the newbie racer picks a Blata mini moto because they have good quality at a reasonable price. They were the first Czechoslovakian company to use computer technology for a bike's entire design and had many other firsts, including the Blata-built engine for the Blata Elite 13.
Recently the Blata Company moved some of their focus from the Blata mini motos to full sized motorcycles. According to the company founder, this was always part of their plan and a natural progression to a bigger sized bike without losing the quality they already produce.
While Blata ventured in other areas of two-wheeled transportation, the company mainstay are still the Blata mini motos, particularly the Minibike, Origami B1. This speedy pocket bike can travel up to 50 mph and has the capability of 14.5 horsepower to make the riding experience thrilling for seasoned vets and new riders.
The stats.
What a typical Blata bike has. Measurements include the bike coming in at roughly over 1.5 feet high, 3 feet long and only weighs 48lbs.
The engine is a single-cylinder two-stroke, Gasoline combustion engine, and has an air filter and exhaust silencer.
It comes with front and rear disk brakes, operated by the levers on the handlebars. It's a superb chain driven bike and can go anywhere other mini bikes can go.
Blata bikes are great for fun and speed and you'll find them hard to resist.
Interested in Blata mini motos. Well you'll be heading off to www.blata.co.uk, but before you go take a look at some of their offerings.
If your talking Blata mini motos – then the Origami B1 in Red / Yellow will be your first stop. They not only look stunning, but are highly engineered and can move at 60+ MPH! There are some Chinese bikes out there that look like these, but the real deals will cost around. £1,299.
They have 2 stroke, 1 cylinder engines, with a pull start and auto clutch. Made from light alloy with front and rear disk brakes, and boy will you need them.
With just a Weight of 25 kg (55 lb), they are super fast and super light, but blata also do much more too!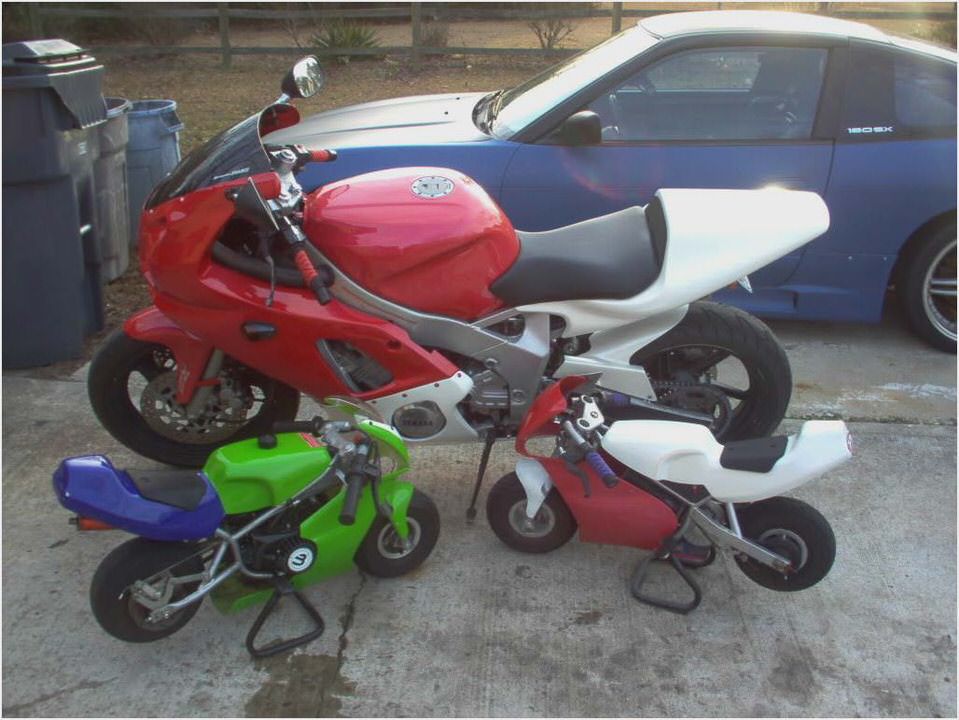 The Blata Mini moto bike
For us dirtbikers they build some street legal dirt bikes and amazing enduro dirt bikes. Like the Blata Enduro 125 and the Blata Motard 125. These dual sport bikes have 4-stroke, air cooled single cylinder engines.
Ideal for many a dirt bike track (with the right tires of course), with a robust motor.
A five speed transmission, front hydraulic fork, rear swingarm with shock absorber and a road legal light set ( however check your country of origin to see if this light set is legal for you). The whole package is in the region of 110 kg, now thats good.
Another Blata mini moto model you should consider is the Blata minimoto elite 4.2, with a very strong frame and proper starter its not a cheap kids mini bike – so you may not see it in any kids bike ads on ebay just yet.
But for a great second hand bargain it's a worthwhile Blata machine. We have seen great reviews on this ride, and there are many used blata mini moto 2 stroke bikes, and full sized MX style bikes floating about.
So the choice is yours either visit the blata bike shop for new models, or do some digging and save hundreds of dollars. But if you buy used Blata's, dont forget those all important safety checks.
Mini moto racing
Blata is an excellent mini moto manufacturer with a brilliant mini moto engine made for thrashing around your bike-park or track.
Why not take it mini moto racing if they have tracks around in your area and show off your skills. Owning Blata mini motos will get you attention thats for sure.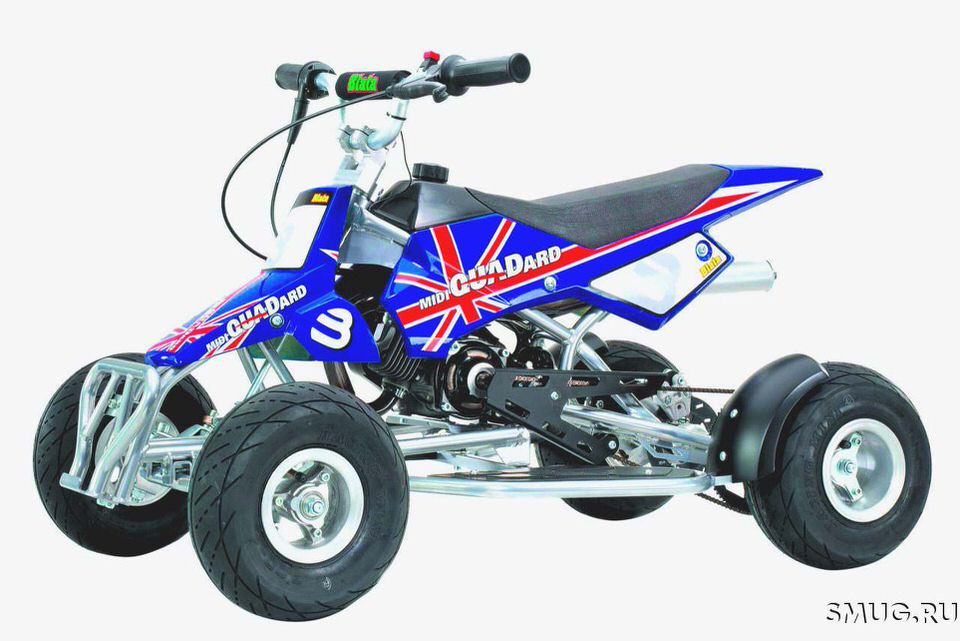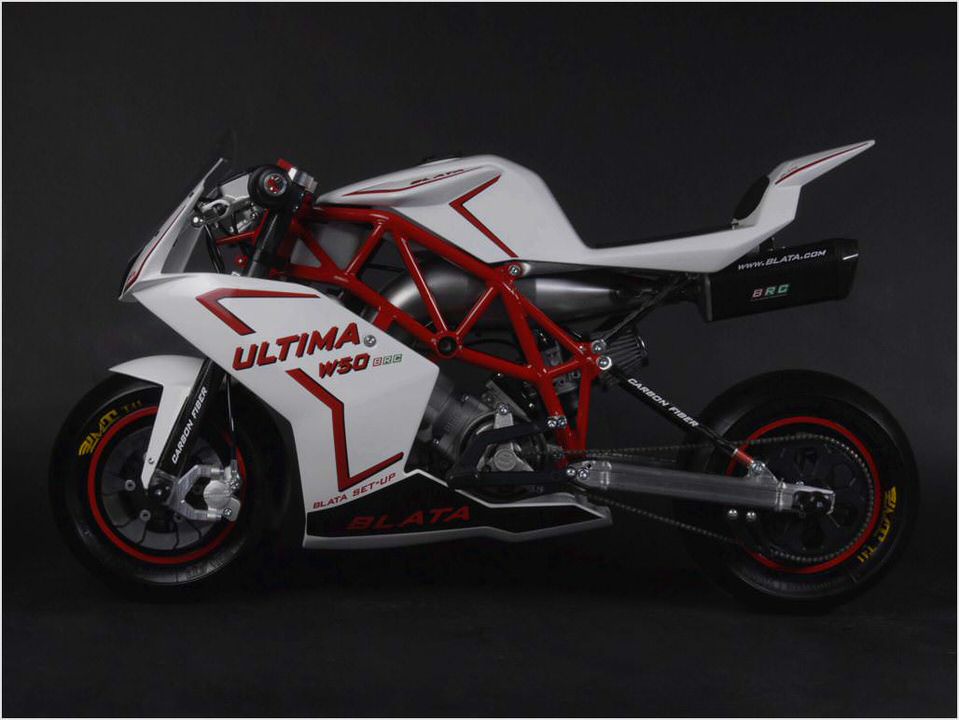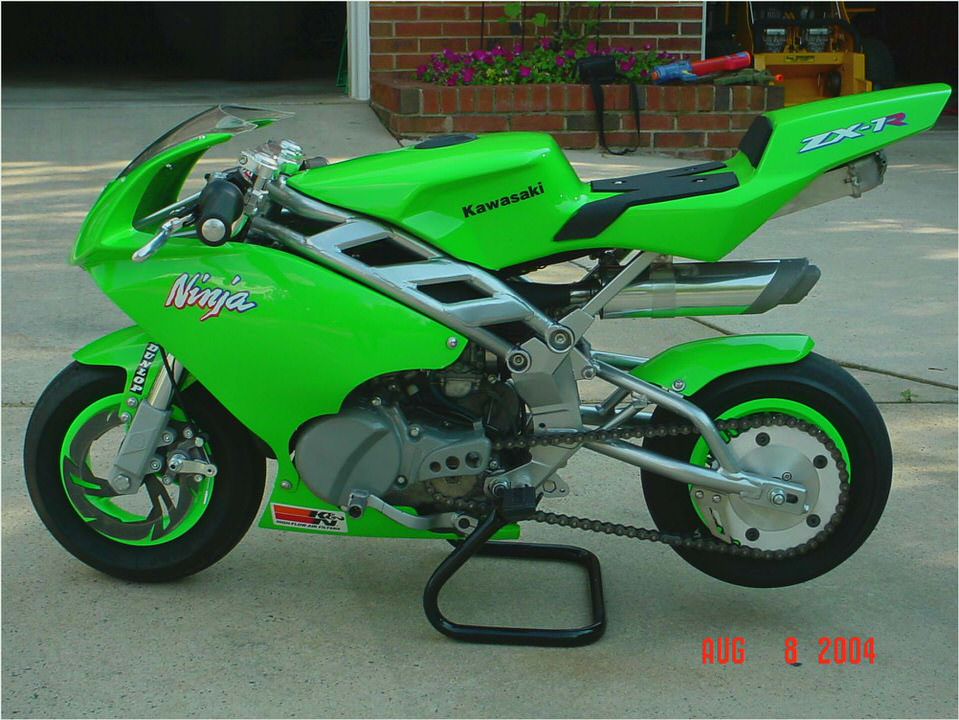 Liquid Cooled Minimotos (PocketBikes), How Fast Are They and Are They…
Introducing the Borile
Economical Commuter: What Should They Build?: MD Readers Respond, Part…
Lightweight Street Singles – The Next Revolution? …
Boss Hoss – Buy Motorcycles Product on Alibaba.com