I have both a K1300R Dynamic and an R1200GS Adventure, so I can tell you a little about both.
The GS I use for long distance stuff and touring, mainly because it can carry a riduculous amount of gear, the panniers are properly waterproof, the speed is more than sufficient, and it handles single track roads in the Highlands far better than any sports bike. I should add that any adventure bike would do the same, probably. However, the ESA on the bike really works well, can be adjusted on the move, and you can feel that the settings have changed.
It also has a 33 litre fuel tank.
A sports bike it is not, and so long as you remember that, and ride it accordingly, it's a great bike.
Ridden with confidence, it can embarrass the odd sports bike, especially on poorly surfaced roads. A true all rounder.
I was looking for a naked bike, and tried the Honda CB1300, which I really liked, and the Triumph Speed Triple (same dealer), which was awsome in most respects but I found it too stiff suspension wise, and it dropped into slow corners too fast for my liking, making it seem twitchy. I was offered a pathetic trade in for my Tiger 800XC, which I'd bought from them, so in a huff I went off to my BMW dealer and traded it in for a K1300R.
No regrets. Its power is stunning, and it's also very comfortable. It's also very tractable, pulling well from 2000 rpm or so. It's a 2102 model, but first registered last November.
I got it with 1800 miles on the clock, and new tyres all round. It also came with all the bells and whistles, ABS, traction control, ESA II, fly secreen, computer, tyre pressure monitor, sports wheels and 195 section tyres, and a gear shift assist.
The gear shift thingy was something that I felt that I could have lived without, that is until I opened it up properly and discovered that having ten fingers hanging on to the bars was more important than anything, and I was NOT going to let go to work the clutch! I should add that I know that you can do clutchless upshifts, and used to do it when racing Enduro, but I have too much mechanical sympathy to do it with a road bike.

If you want a naked sports bike, the K1300R is the one to go for. The only modification that I am considering is to change the bars for a Wunderlich conversion to what is euphemistically called Superbike bars, more like a set of Renthal flat bars. At low speeds I am getting sore wrists, but I'll give it some time yet before I decide.
It may just need getting used to.
The bike can be fitted with a decent set of expandable BMW panniers, which seem to be pretty good. However, you will have to go elsewhere for a top box, as BMW don't recommend fitting one, and it's not available from their catalogue. There are plenty of others who will supply one though.
I use an Oxford 40 litre tailpack instead.
Of course, there are other powerful naked bikes out there, such as the Aprillia Tuono, or the KTM 990 Super Duke, but I reckon that there aren't that many that will be as comfortable. Chain drive has its advantages and disadvantages, it's a matter of choice. The K1300R is a heavy old thing, and I would suggest that other, lighter bikes will handle far better, but the K1300R is pretty stable on high speed sweepers, and the brakes are Brembo and very powerful.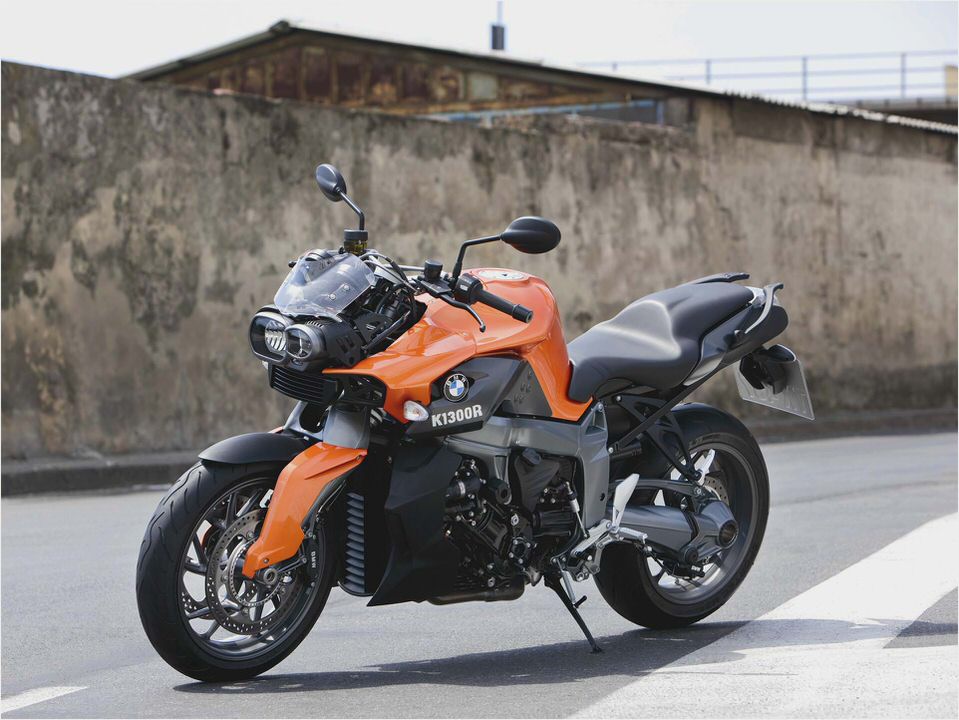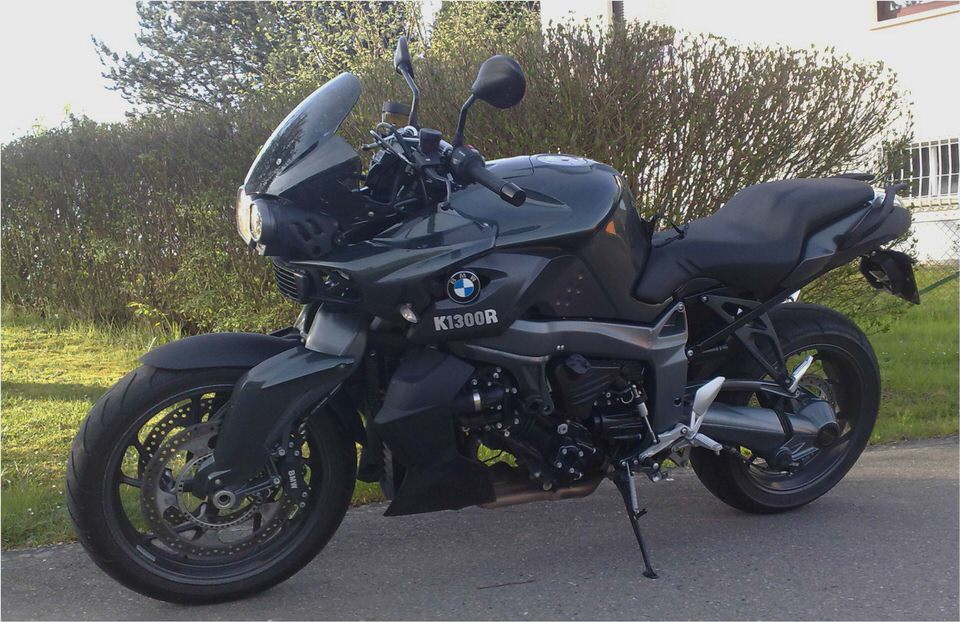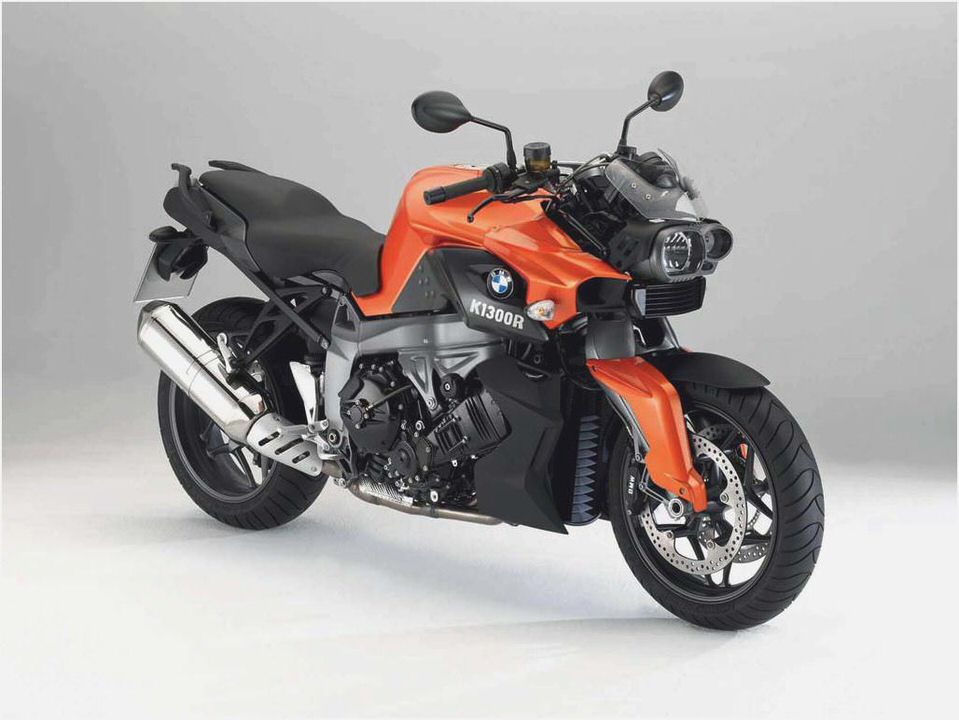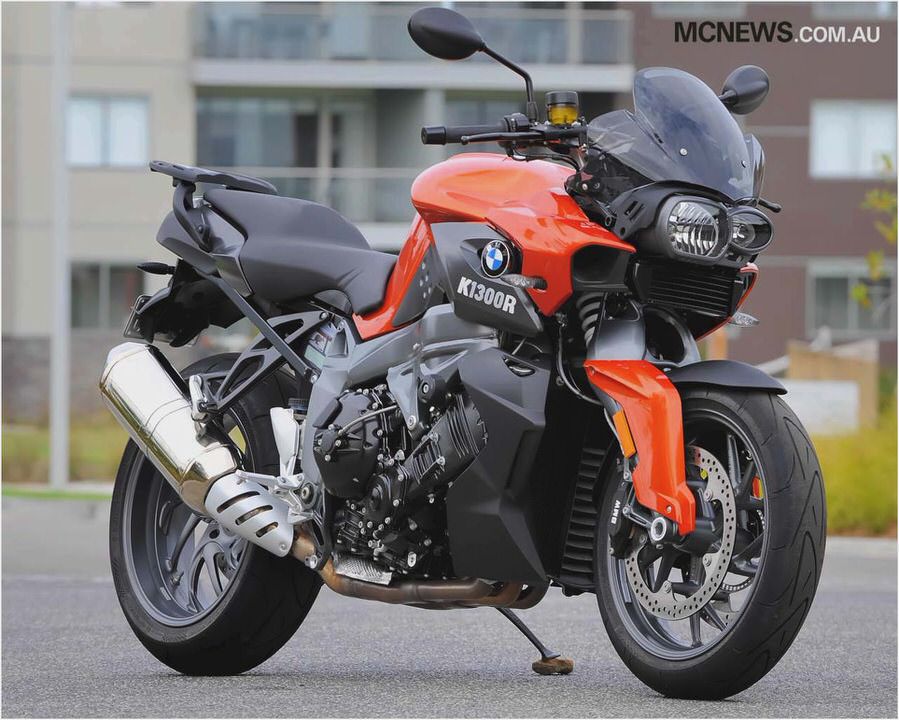 BMW K 1600 GTL – CARmag.co.za
BMW G450 X – Motorbikes Reviews, News & Advice – bikepoint.com.au
BMW R65LS – Classic German Motorcycles – Motorcycle Classics
BMW models, history, photos on Better Parts LTD
1964 Studebaker Avanti R3 Conceptcarz.com