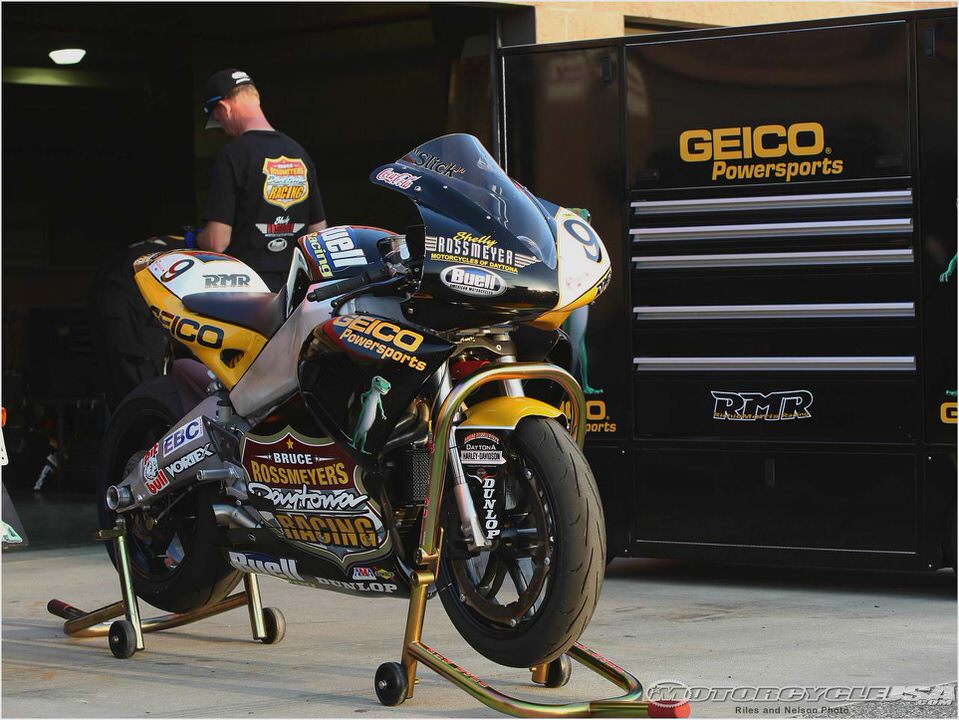 Got to test-ride one tw0-up about a month ago. here's what I wrote about it:
Quote:
Finally got the chance to test-ride one of these today. In case you haven't heard, Buell is doing a promotion, giving away a free camelbak-type thing when you go in for a test ride. The fiancee is looking for a new car, so we were on the VFR, cruising around to all the local dealerships. when she was finally done with all her testdrives, I said, OK, now it's my turn, and swung by the HD dealer up in Corinth to have some fun.
The 1125 is worlds apart from the XB9 that I rode last year. The motor in the XB9 was just so vibey, not only at idle but also higher in the rev range, and I was running into the rev limiter just about every time I tried to open it up–just used to a bike with a bit more top-end, I guess.
The 1125 mill, on the other hand, was a bit less of a rattlebox at idle (when I was sitting at a stoplight, I could actually tell what was behind me in the mirrors!), and actually smoothed out some up in the 5K range. It had just gobs of acceleration, and it revved up quite nicely too–no worries about running into the limiter on this one. I REALLY liked the engine in this bike.
The suspension as well was phenominal. I've never ridden a bike that was so easy to turn in and confidence-inspiring while leaned over. Even riding over rough patches of road while leaned over in a corner–the type that would have me sweating on the VFR–just seemed to be no problem.
Not even a hint of disconnect between the front wheel and the road, it just rolled over it and kept going. It was just so easy to turn in, and seemed willing to just keep going lower and lower as long as you wanted.
The brakes. eh. I'm not sure if they just weren't adjusted properly, but there was a huge gap between where my fingers first started moving the lever and when I could actually feel them engage, and I really had to squeeze it to get any decent braking done. A far cry from the immediate response of the VFR brakes, were it seems you're slowing down as soon as your finger touches the brake lever.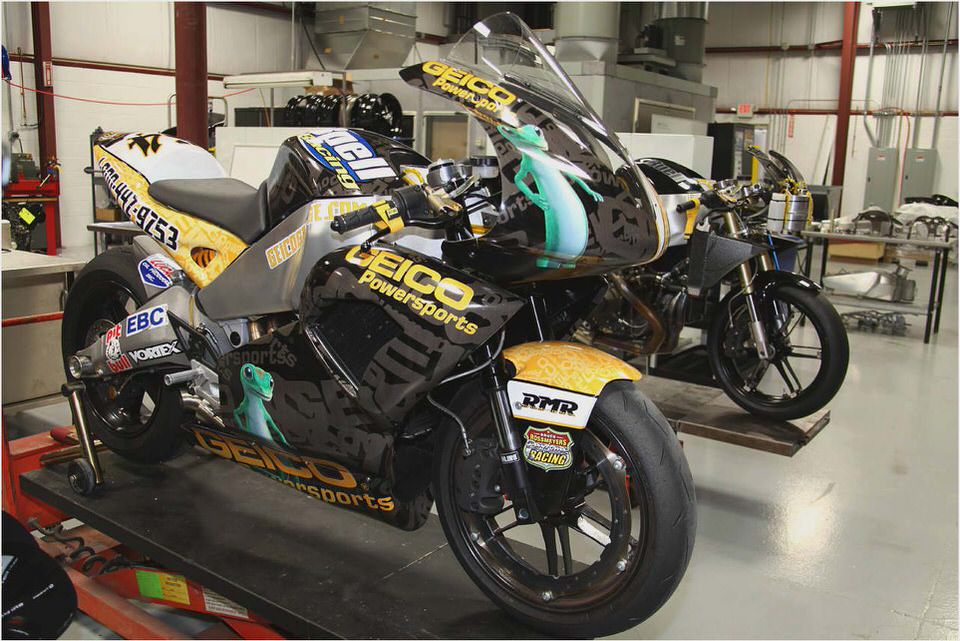 I'd hope that there are adjustments that can be made to the braking system to require a bit less effort, especially on a bike with steel brake lines standard!
The ergos were actually decent–obviously not as relaxes as the Viffer, but significantly more so then any of the new 600 or liter supersports. It was quite easy to carry most of my weight on my back, as opposed to on my arms. and that was with Vic perched on the back and wrapped around me.
She said that the passenger ergos were actually pretty good as well. the pegs are actually quite low compared to the passenger pegs on the 600RR that we rode last year, which was more of a squat then a seat for the pillion. Quite the difference from the 600RR test ride (That was a cool little bike, but please never make me ride one of those again.) to the 1125 (That was FUN! Wow! Can we go ride it some more?)
So. coming from someone who wasn't too impressed with the XB series at all, the 1125 is one heck of a bike. If you can, swing by your local dealer to take one out for a spin, you'll have a blast.
Now where did I put that $12 grand.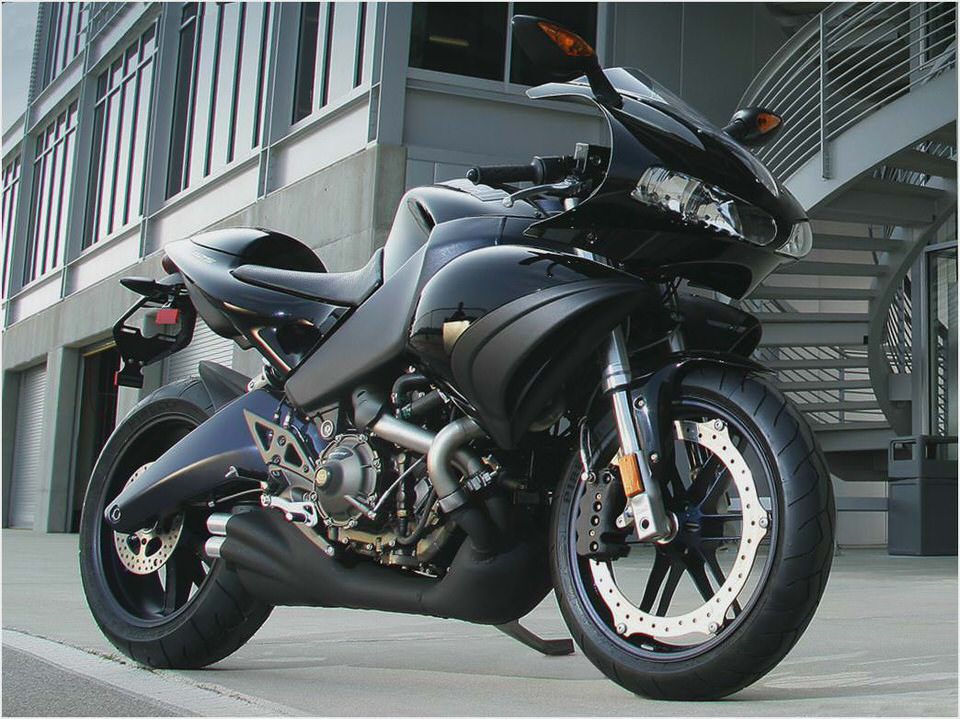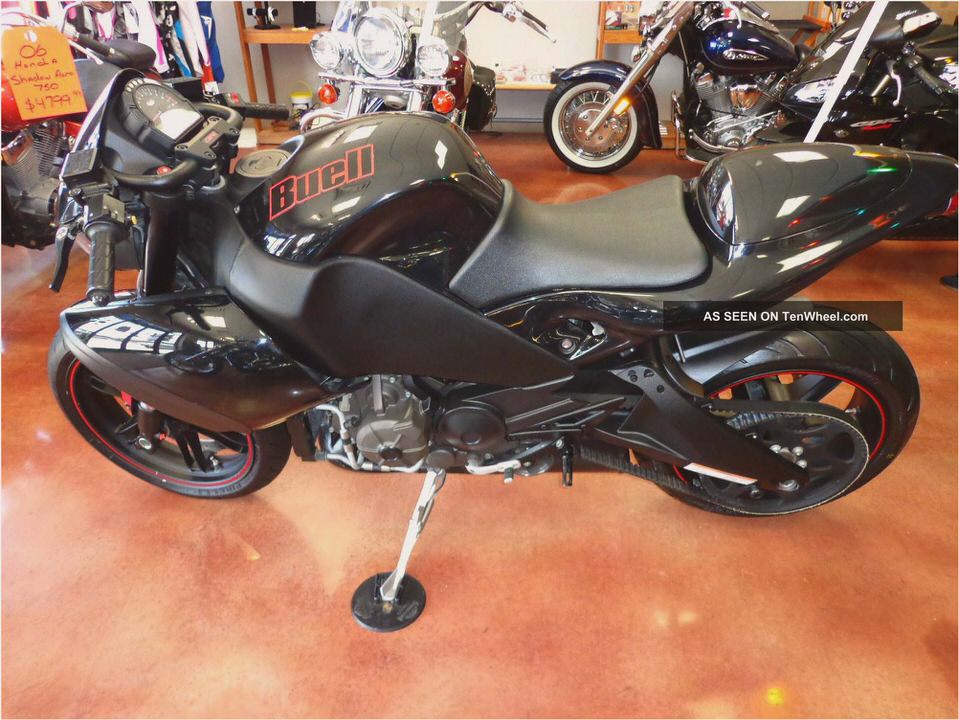 2008 1/2 Harley Softail Cross Bones, Buell Ulysses XB12XT – First Look
2009 Buell Lightning CityX XB9SX – Motorcycle Test performance picture…
BUELL Scottishbiker
Deadly Buell Blast is no more Moonrider Redux
PRO PROFILE: Erik Buell