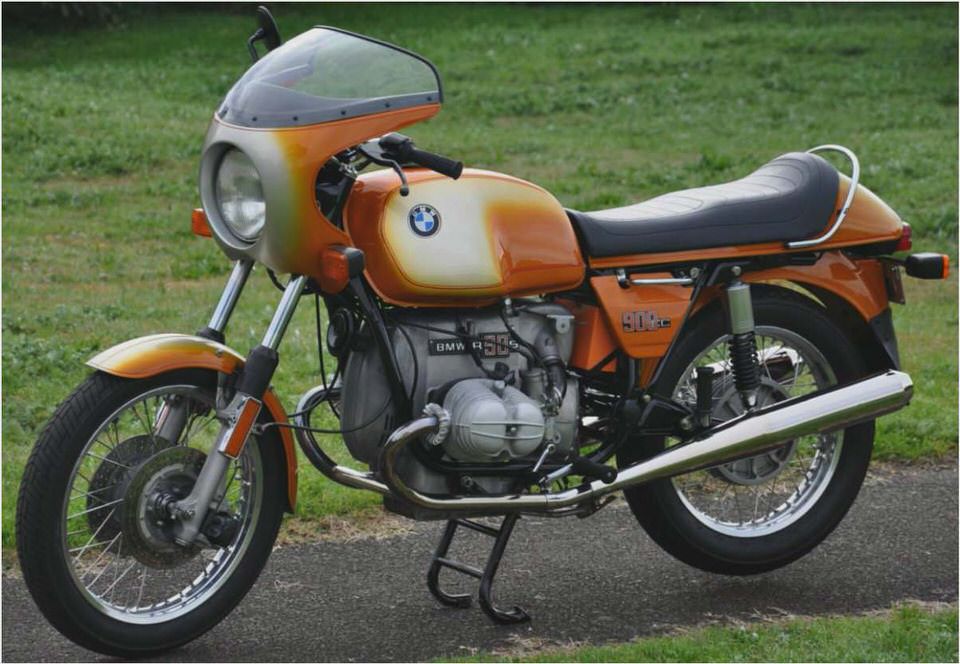 2000-2006 BMW M3 E46 Coupé photo gallery
1372mm
Source for technical specifications: BMWheaven
The BMW M3 E46 was first shown to the public as a Design Study concept at the 1999 Frankfurt Motor Show. The final production version was then unveiled the following March at the 2000 Geneva Motor Show.
The E46 M3 was produced on the normal 3 Series production line at the Regensburg factory near Munich.
Versions and Production Numbers
BMW produced five official versions of the E46 M3 coupe in both ECE-spec (left-hand drive and right-hand drive) and North American-spec forms. In addition, the M3 CSL coupe was produced only to ECE (European) specification in both left-hand drive and right-hand
ECE M3 coupe (LHD): 16,038 examples produced from 09/00 through 05/06
ECE M3 coupe (RHD): 12,510 examples produced from 02/01 through 05/06
NA M3 coupe (LHD): 26,202 examples produced from 02/01 through 05/06
ECE M3 CSL coupe (LHD): 823 examples produced from 5/03 through 12/03*
ECE M3 CSL coupe (RHD): 535 examples produced from 6/03 through 12/03**
* in addition to 18 pre-production prototypes
**in addition to 7 pre-production prototypes
Changes made during the production of the E46 M3
SMG II gearbox introduced (9/01)
Bi-Xenon headlights offered in place of previous Xenon units (9/01)
Revised (optional) navigation/audio unit with larger (6.5-inch) monitor (9/01)
Radio presets added to Car and Key Memory functions (9/01)
Rain-sensing wipers and automatic headlight control introduced (9/01)
Titan Shadow interior trim in place of Black High-Gloss interior trim (9/01)
In-dash CD player standard in North America (9/01)
Strut brace added to front shock tower (3/02)
19-inch forged alloy wheels now offered (as an option) in North America (3/02)
Aluminum interior trim offered (9/02)
DVD-based navigation system incorporating in-dash CD player (9/02)
LED adaptive taillights added (3/03)
Revised automatic climate control panel (3/03)
Bluetooth wirelessly-integrated phone control available (3/03)
Mystic Blue metallic replaces Topaz Blue metallic (3/03)
Silver Grey metallic replaces Steel Grey metallic (3/03)
BMW Assist introduced for North America only (9/03)
Laguna Seca Blue and Oxford Green metallic paints discontinued (9/04)
M3 coupe suspension revised to reduce understeer (12/04)
Competition Package (ZCP) introduced to M3 coupe for North America only (12/04)
Phoenix Yellow metallic paint discontinued (3/05)
Competition Package (known as the M3 CS in the UK) offered outside North America (9/05)
Impulse cloth/Nappa leather interior discontinued (9/05)
E46 M3 Competition Package
The E46 M3 Competition Package, known by the internal designation ZCP, was initially offered in December of 2004 as an exclusive option for the North American market. It was then expanded to other markets beginning with September 2005 production. Available only on the M3 coupe, the option package consisted of the following equipment (most of which is derived from that of the limited-production M3 CSL):
Cross-drilled brake rotors (enlarged to 13.7 inches in front) with two-piece compound rotors (aluminum hat and outer portion connected by steel pins)
Steering ratio reduced to 14.5:1
M Track Mode setting for Dynamic Stability Control (raises—but does not eliminate—the threshold at which the DSC intervenes)
19-inch cross-spoke alloy wheels (8×19-inch front, 9.5×19-inch rear)
Alcantara-wrapped M three-spoke steering wheel with M Track Mode activation button (audio and cruise control buttons deleted)
Specific aluminum interior trim with milled effect
Exclusive Interlagos Blue metallic (A30) paint option
E46 M3 CS
The right-hand drive version of the E46 M3 coupe with the Competition Package sold in the United Kingdom was officially given the M3 CS designation. However, this model does not contain M3 CS badging of any kind, nor does it differ from its left-hand drive ZCP counterpart in any significant way.
Production numbers of the M3 ZCP/M3 CS
BMW has not disclosed how many examples of the M3 with Competition Package (ZCP)/M3 CS were produced.
Drivetrain
The S54 engine used in the E46 M3 is the ultimate and final evolution of the iron-block S50 inline-6 that powered the European-spec versions of the E36 M3. Though derived from the 3.2-liter S50 B32 unit, the S54 features the following enhancements:
Increased cylinder bore to 87mm (from 86.1mm) for a new total displacement of 3,246cc
Modified camshafts
High pressure Double VANOS continuously variable valve timing system with faster operation at high rpm
Increased compression to 11.5:1 (from 11.3:1)
Advanced BMW/Siemens MSS 54 engine management control
Electronic throttle activation with two M Dynamic Driving Control response modes
Finger-type rocker arms for reduced reciprocating mass and friction
One-piece aluminum head casting for lighter weight
Scavenging oil pump to maintain pressure during heavy cornering
The S54 engine in the E46 M3 is rated at 343 hp (DIN) or 333 hp (SAE) at 7,900 rpm and 262 lb/ft of torque at 4,900 rpm.
Transmission
The E46 M3 utilizes a Getrag Type D six-speed manual gearbox with the following ratios: 4.23 (1), 2.53 (2), 1.67 (3), 1.23 (4), 1.00 (5), 0.83 (6). This is mated to a 3.62:1 final drive with M Variable Differential Lock. Beginning with 09/01 production, the E46 M3 was also offered with the second-generation Sequential M Gearbox (SMG II).
Using the unaltered internal gears and ratios of the Getrag Type D manual gearbox, SMG II provides automatic operation of the clutch and engagement of each gear via an electrohydraulic system operated by Drivelogic, the electronic gearbox software. SMG II offers 11 driver-adjustable programs, six in sequential (driver-operated) mode and five in automated (computer-controlled) mode. In addition, there is also a Launch Control function that provides optimized shifting times for maximum acceleration.
The E46 M3 features Electronic Stability Control
The E46 M3 is equipped with a special version of Dynamic Stability Control (DSC) developed by Teves specifically for the E46 M3. It can reduce power and/or brake each wheel individually to help maintain traction and control oversteer. The DSC can also be disabled completely via a dash-mounted switch.
In addition, the M3 CSL and the M3 ZCP/CS models are further equipped with M Track Mode, a switchable setting that allows for some oversteer and wheelspin by raising the threshold at which the DSC intervenes.
M Differential Lock
The M Differential Lock, fitted as standard equipment to every E46 M3, is an advanced version of the traditional limited slip differnetial. Though still entirely mechanical in operation, the M Differential Lock is activated when there is a difference in rotational speed between the two rear wheels. This difference pressurizes a viscous silicon fluid, which then operates a multi-disc clutch that directs more power to the wheel with the greatest traction.
North American E46 M3 vs. European-spec model
Unlike the E36 M3, which was equipped with a unique engine configuration for North America, all E46 M3s sold worldwide are powered by the same S54 powerplant and only differ mechanically in minor ways. The most significant difference is that the catalysts are located slightly closer to the engine block on North American-spec models, thus increasing their ability to quickly heat up and therefore minimize cold-start emissions. This accounts for the slight reduction in peak horsepower (approximately 5 hp when compared under comparable ratings standards).
Chassis
The E46 M3 utilizes the same basic MacPherson strut/multi-link suspension design as the standard E46 3 Series. However, it has been substantially modified by BMW M GmbH with the following changes:
Wider track both front (by 3.4-in.) and rear (by 1.8-in.)
Unique bat wing-shaped forged aluminum lower control arms with M3-specific bearings, bushings and cushions
Thicker (3mm) aluminum thrust plate
Special wheel bearings
More robust subframe from E46 convertible
Separate mounting of top spring and shock anchor points
Modified rear suspension links with steel balljoints (instead of rubber bushings)
Larger halfshafts and wheel carriers
Unique spring and shock rates
Larger anti-roll bars (26mm front, 21.5mm rear)
Brakes
The standard E46 M3 is equipped with four-wheel vented discs measuring 12.8-inches in front and 12.9-inches in the rear. With the exception of U.S.-spec M3 models, the brakes also feature cross-drilled rotors and a two-piece design in the front made up of an aluminum hat that is connected to the outer portion of the rotor via steel pins.
All M3 CSL and M3 ZCP/CS models sold worldwide are fitted with larger 13.7-inch front brake rotors that are also cross-drilled and incorporate the two-piece construction. The rear rotors are the standard 12.9-inch cross-drilled items.
Steering system
Like all E46 3 Series, the E46 M3 utilizes a rack-and-pinion steering design with engine-speed-sensitive variable power assist. However, the system has been modified with special knuckles and a slower overall ratio of 15.4:1 (versus 13.7:1 in the standard E46 3 Series). A slightly quicker 14.5:1 steering rack is used in the M3 CSL and M3 ZCP/CS models.
Wheels and tires sizes
The standard E46 M3 wheel is an 18-inch M Double Spoke II cast-alloy design with a Satin Chrome finish. These measure 8×18-inches in the front and 9×18-inches in the rear, with 225/45ZR18 and 255/40ZR18 tires (respectively). Forged 19-inch M Double Spoke II wheels (also in a Satin Chrome finish) were offered as an option in most markets.
These measure 8×19-inch in front and 9.5×19-inch in the rear, with 225/40ZR19 and 255/35ZR19 tires (respectively). A cross-spoke cast-alloy wheel (in identical 8×19-inch/9.5×19-inch sizes) was fitted to M3 ZCP and M3 CS models. Finally, the M3 CSL was offered with either the regular 19-inch forged M Double Spoke II wheel or a unique cross-spoke design (similar but not identical to that of the M3 ZCP and M3 CS), measuring 8.5×19-inches in front and 9.5×19-inches in the back.
These were always paired to track-ready Michelin Pilot Sport Cup tires, sized 235/35ZR19 (front) and 265/30ZR19 (rear).
2008 BMW HP2 Sport – First Ride – Motorcyclist Magazine
MD First Ride: BMW R1200S – Motorcycle…
BMW R60/5 cafe racer Retro Write Up
Adventurer on 2 wheels the BMW R1200R BMW MOTORCYCLES OF TAMPA BAY
BMW S 1000 RR is Motorcycle News 'Machine of the Year' BMW News at Bimmerfes…