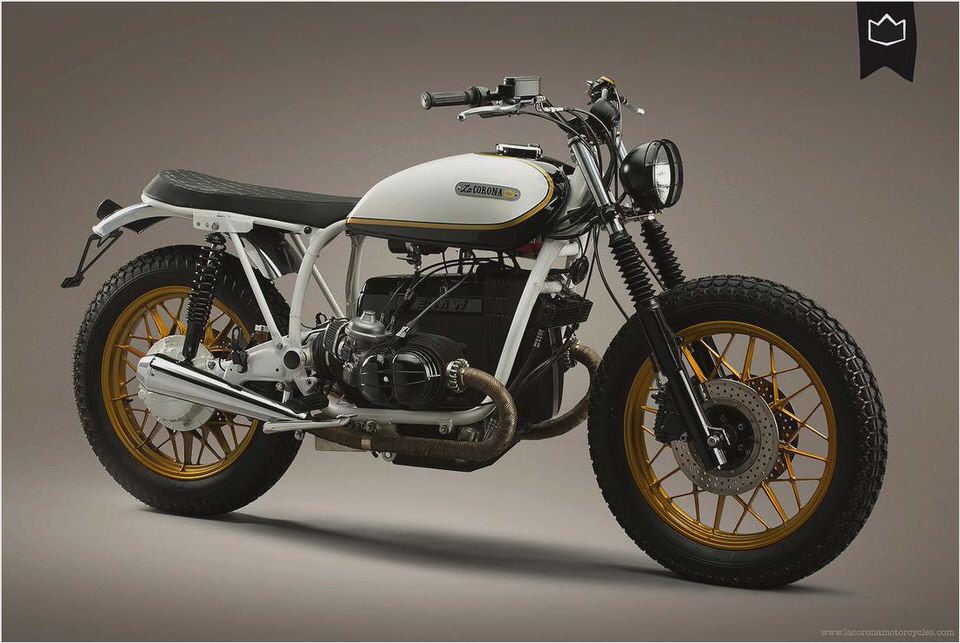 BMW R100RS
Sport touring began here
By definition, classic denotes " Belonging to the highest rank " " Establishing standard " or " Having lasting significance or worth; enduring ."
In the historical context of motorcycle production, few machines meet these measures of excellence. Adding my own criteria, classic status is only achieved when a motorcycle sets or establishes new standards in design, performance or style; the type of impact that profoundly changes market direction. The clearest indicator of classic status finds the competition following suit.
That said, if imitation is the sincerest form of flattery, then BMW's legendary R100RS must be blushing red.
Based on the R90S, which in turn was a developed from the redesigned R75/5 of 1970, the motivating force behind the R100RS came from two men; Product-development director Hans-Guther von der Marwitz and designer Hans Muth. With instructions from the Berlin brass to advance the market push generated by the R90S, von der Marwitz asked Muth to advance the principle of an exclusive, over the road speedster capable of taking sales (and attention) away from the ever-gaining Japanese makers.
With a generous budget but not an unlimited one, Muth and the engineers at BMW gave the RS everything the S had and more; more capacity, more coverage, more power and more style. Critical in the RS's development, aerodynamic testing at the highly regarded Pininfarina facility allowed Muth to shape his project into a motorcycle with not only rider friendly aerodynamics, but more road-hugging downforce. Looking like nothing else, more important than the praise given for the RS's remarkable lines is the recognition it earned for advancing motorcycle technology and real world application.
Strengthened with thicker tubes and additional bracing for 1977, the R100RS's frame held BMW's most powerful Boxer twin to date. Bored to 94mm (up from 90) to gain 980cc, the RS had larger valves and new pistons with 9.5:1 compression; unchanged from the R90S. US versions were knocked back to 8.5:1.
Replacing the 38mm Dell'Orto pumpers found on the 900, both the RS and the new 1000S used 40mm Bing CV-type instruments with dual-point ignition. Most markets saw the RS delivered with 40mm exhaust headers, but for some areas machines were shipped with 38mm tubes fitted. With a five-speed box and a single, dry disc clutch, the RS was rated at 70-bhp, peaking at 7250 rpm. With standard gearing top speed for the RS approached 125-mph.
Mounted on the RS's conventional tele-fork, dual, 1p ATE calipers pinch twin 260mm calipers with a 200mm Simplex drum on the rear. The next year (1978) a single, 260 mm disc was fitted, which shared space the RS's twin-shock swingarm.
Carrying over six-gallons of fuel, optional luggage, a choice of three-quarter or dual seats, full instrumentation and more, the RS introduced new levels of comfort and convenience. More capable for sustained high speed travel than Honda's (new for 1975) GL1000, the RS was the first motorcycle to mix sporting style with true, long distance luxury. Already well established, the RS was and is viewed as the complete package.
Basing the stylish twin on BMW's sound, time-tested German engineering allowed unparalleled confidence that riders around the world had grown to trust and respect.
Trading a Honda CB1100F for a R100RS in 1986, this writer toured the US extensively on a 1982 R100RS ( pictured below while on holiday in California ) racking up over 40.000 miles in four years. Not perfect, the RS's worst feature is its stock windscreen, which blasts the rider mid-helmet with a deafening roar. A fine handling machine in most respects, the RS -with its soft suspensions and light chassis- objected to the spirited pace that most Ducati, Laverda and Guzzi owners found comfortable.
Finding its success in balanced performance, peak power is not the RS's forte'. In response, many owners fit stiffer shocks, firm the fork and brace the RS's frame/swingarm for increased rigidity. Owners seeking to even the horsepower score found answers in the private segment. VMOL's own JJ Cerilli owns one such machine, outfitted cleanly by San Jose BMW; a leader in BMW aftermarket products and tuning.
Wholesale modification can effect ride and overall flexibility, so those looking for even more are advised to look elsewhere as radical modifications can detract from value. Despite a healthy production (nearly 34,000 units between 1976-84) value remains solid with prices steadily rising. Some colors and models-years are more desirable, but with some patience a clean R100RS can be found in the $6000 to $8000 dollar range.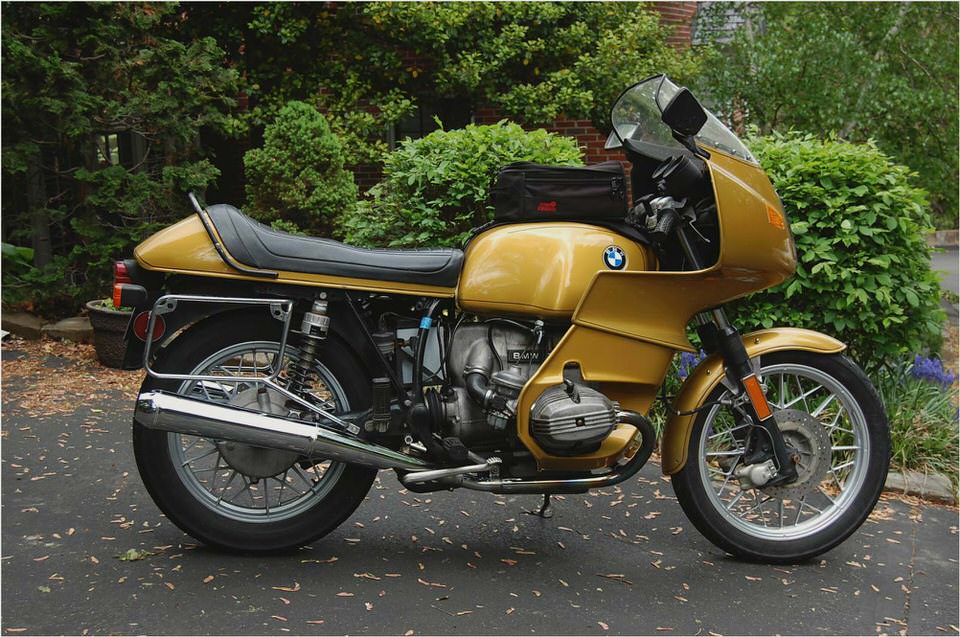 Many pundits credit the R90S as the breakthrough motorcycle for BMW, but in this writer's opinion the RS was a more profound design. Spectacular as it was, the S was a reactionary measure; built to prove BMW's willingness to break from its conservative reputation. As such, it was successful but the RS, with its dramatic full enclosure design and 1000cc moved BMW away from the ranks of follower and into the rarefied air of leadership.
Many new designs have appeared, but few actually offered improved function with mass appeal. Like nothing else before (save for Vincent's failed Black Knight) the RS created a new class of motorcycle, and 35-years after the introduction of the R100RS the sport touring segment continues to thrive. Nothing is certain, but there's a strong possibility BMW might not be in the motorcycle business without it, thus taking away an era of unmatched profitability and achievement for the German firm.
Truly a classic in every sense, the BMW R100RS ranks as a major milestone in motorcycle history; one that remains atheistically refreshing and impressively modern to this day. Nolan Woodbury
BMW R100RS Specification (1977 model)
Four-stroke, OHV, air-cooled horizontally opposed twin.
Bore x Stroke: 94 x 70.6 mm for 980 cc
Horsepower: 70-hp @ 7,250 rpm
Carburation: Two 40mm Bing CV-type
Ignition: Point/coil inductive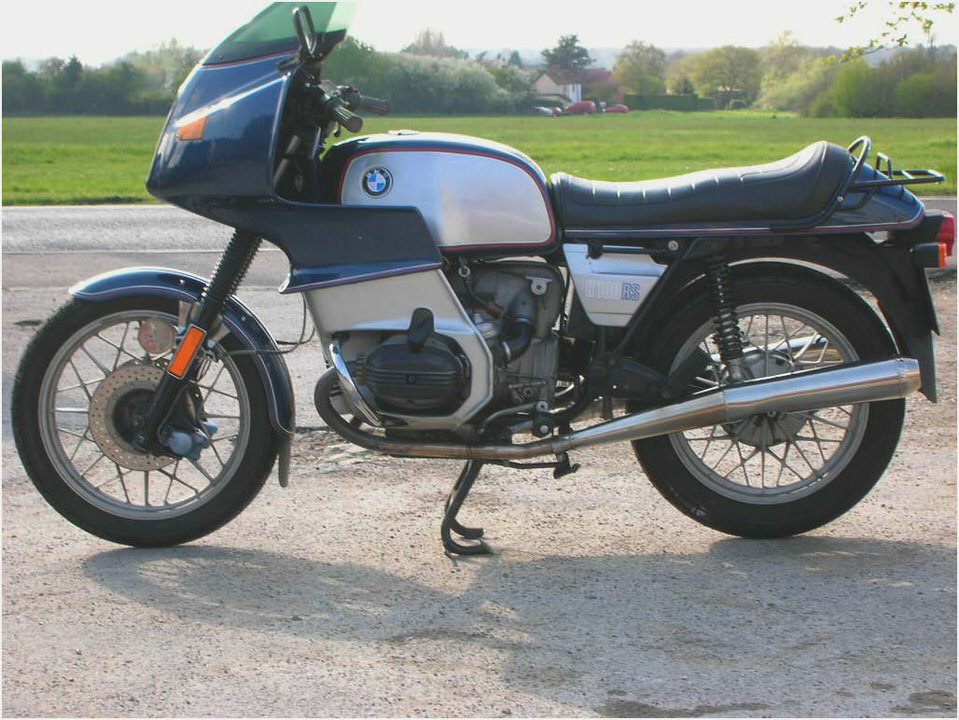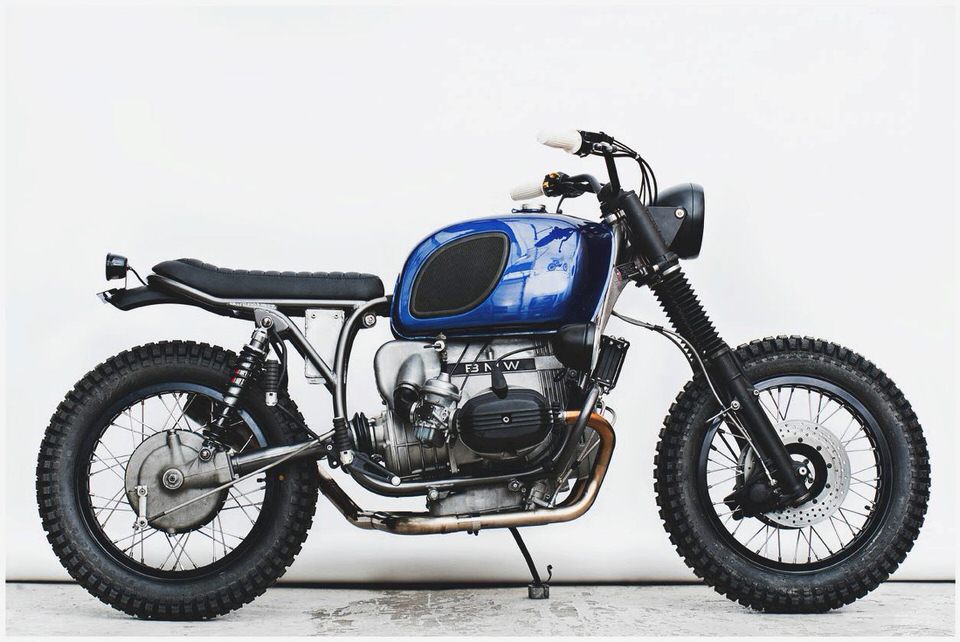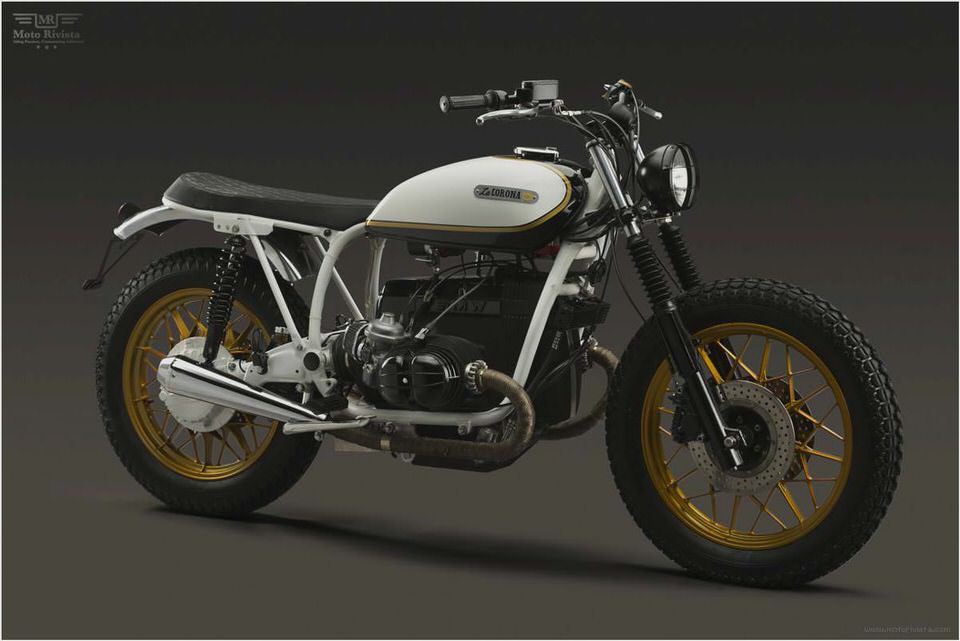 An Adventure Touring Motorcycle Look at the 2009 BMW R1200GS Adventure…
Test BMW R1150R "Rockster" Motors TV
2014 BMW 4 Series Coupe-Release Date Latest Car News and Reviews
SW-MOTECH Crashbars/Engine Guards (BMW R1150GS) – Rally Style – Twisted…
BMW F 650CS Scarver