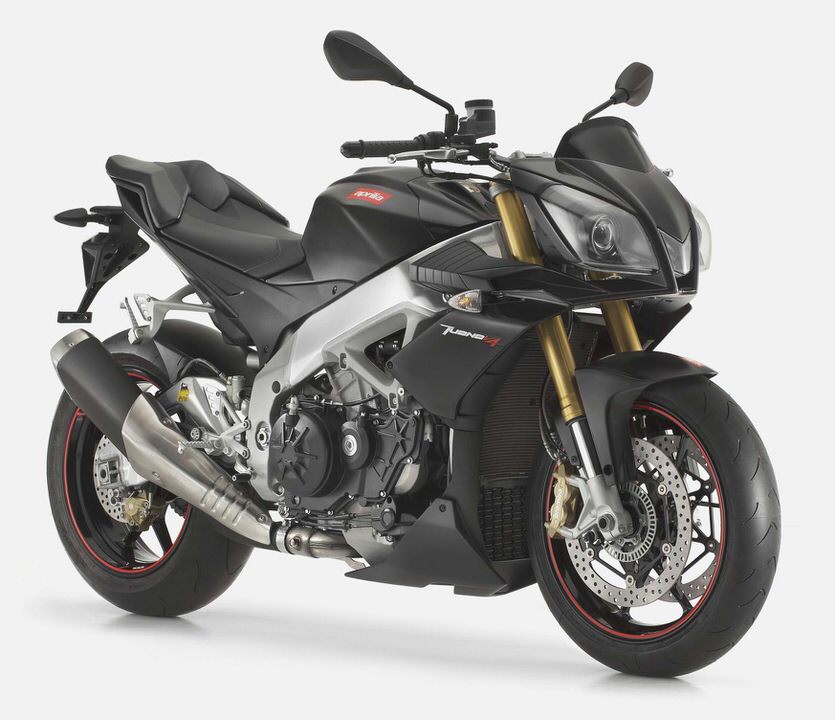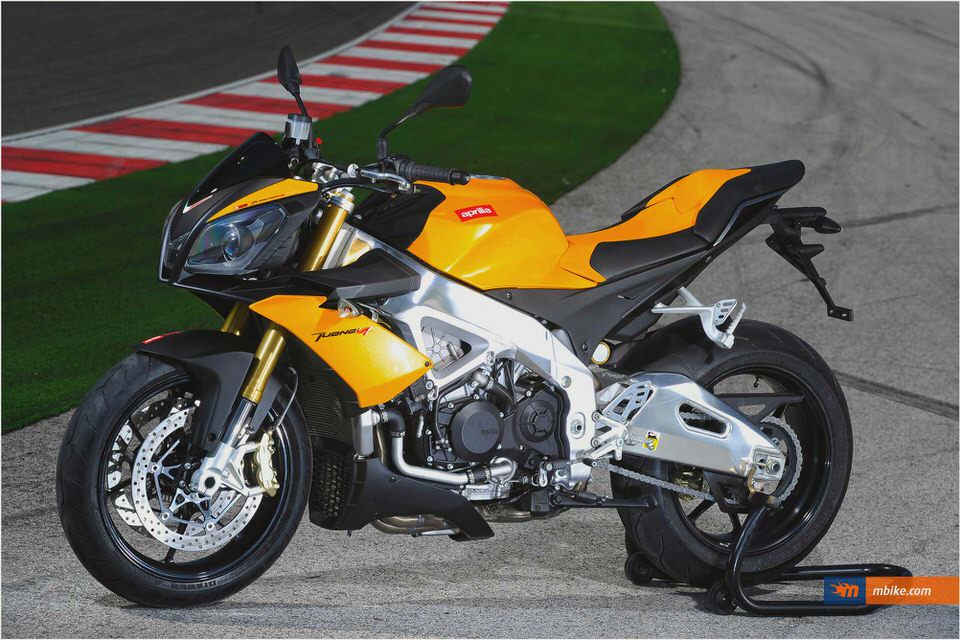 Quick ride on Aprilia Tuono V4 R APRC
Sunday, July 15, 2012
At Just Ride Motorbike Tours and Rentals we are always looking for motorbikes that have that certain quality that makes them stand out, regardless of whether they are a retro, naked, sports, tourer or cruiser type. Aprilia is one brand that has caught our eye with their exciting range of motorcycles that epitomise pure riding enjoyment. In this article we will tell you about our test ride on the Aprilia Tuono V4R APRC.
You can read full technical reviews elsewhere on this amazing bike. Some are listed below. Here I will just give my impressions on how the Tuono feels, why I would choose it for our collection and what you can expect if you ride one on one of our guided rides.
The bike I rode was kindly provided by Red Baron Motorcycles and is the APRC version of the Tuono V4R. On starting up you are immediately rewarded with a beautiful V4 growl from the exhaust. It is loud enough to make heads turn, but in appreciation rather than disapproval. The next thing you realise as you blip the throttle is how instantly responsive the engine is and willing to rev.
The ride-by-wire throttle makes for a very light and smooth action, and you are very aware of the claimed 167 horses inside that engine waiting to be released!
Throwing a leg over the bike, the first impression is how compact and narrow it is. For a V4 this bike feels no wider than it's immediate V-twin predecessor the Tuono 1000R. The compact sensation is enhanced by how light the bike feels.
When tilting the bike from side to side at a standstill it is easy to move, showing that it carries it's weight fairly low down in the aluminium beam frame. The reach to the slightly raised tapered handlebars is just a short comfortable lean away, and the footpegs are not set as high as a rearset equipped sportsbike, allowing you to have a less cramped angle at the knees. It is still on the sporty side, but relaxed enough for extended rides.
For my height (6' or 1.82m,) the footpeg to tank distance was perfect, allowing me to lock my knees under the aggressively sculpted cutouts in the tank. The seat is firm and fairly flat so you are not thrown forward toward the tank. With the slightly forward leaning position, weight is carried more by your inner thighs so I would say that a day's riding the twisities would not pose a problem.
Putting it in to first gear and moving off was straightforward with the light action cable operated clutch. Surprisingly, the clutch lever is not span adjustable, while the brake lever is. While I did not find this a problem, it is one thing I would consider changing to make sure the bike can be fully tailored for the rider.
Ambling slowly around town showed just how usable this bike is. The gearing was spot on in first and second gears and you could burble along at little more than a high idle without the engine complaining. The reasonably wide handlebars also allowed you to manoeuvre the bike through traffic with ease. So, the Tuono scores well as around town transportation.
But that's not what it is all about, is it? No, this bike has pure riding aggression written all over it.
Opening up the throttle bodies instantly catapults the Tuono forward. That growl from the exhaust rises in volume and pitch with insane rapidity and you are scrambling for the gearlever as you are slammed back into the soft sculpted seat hump. The APRC model has a built in quickshifter and this is very slick in it's operation. With no hesitancy or loss of drive you can upshift all the way to the top.
Now that the Tuono is operating in it's element you can appreciate the ergonomics a bit more. The small nosefairing which is hardly noticeable from the riding position actually does a pretty good job at keeping the worst of the windblast away and provides a good balance with the reasonably relaxed upright riding position. I can easily see myself riding this bike on a longer ride.
This bike has a monster of an engine. The APRC with traction control, anti wheelie control, ABS, Quickshift and multiple engine maps actually enhance the riding experience allowing you to enjoy the power without feeling you are holding on to a tiger by the tail. The tiger is still there but it's now under your complete control, letting you focus on getting the best out of the bike and the road ahead.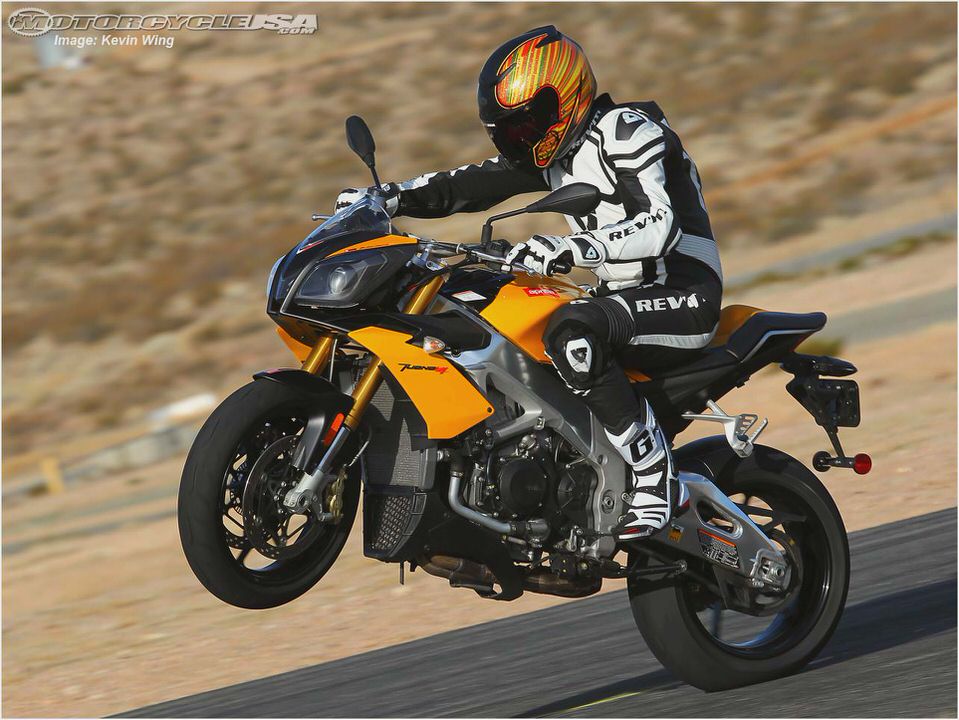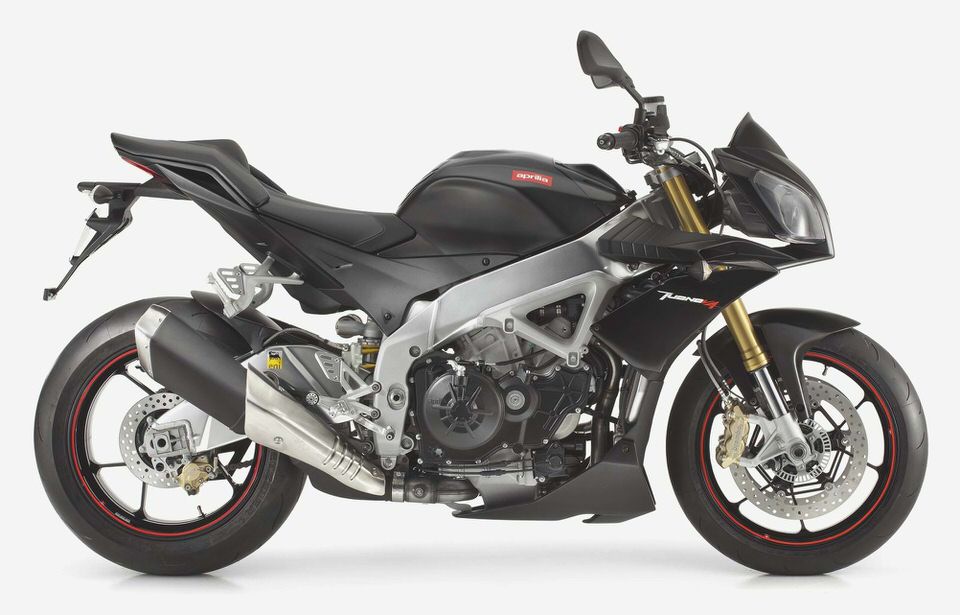 With the easy to reach toggle switch you can flick to "S" or "R" modes and the bike becomes a civilised sports tourer, or you can select "T" and go banzai above 7000 rpm, still with the support of anti wheelie and traction control. Totally and absolutely addictive.
Flicking the bike from one side to the other is almost effortless. A slight hesitancy at the mid point turns out to be suspension that was not yet set up, and showed how much feedback you get from the Ohlins suspension and the standard fitment Pirelli Diablo Super Corsa tyres. The chassis steering geometry is slightly relaxed from the Aprilia RSV4R and with a longer wheelbase the Tuono felt very stable at speed.
A great combination for the road.
Arriving back at Red Baron's shop with a huge grin on my face I had a chance to think back on the ride and try and unscramble my thoughts from this assault on my senses! It is evident that the Tuono is more than another naked motorcycle. It is more than a superbike without the fairing and an upright riding position. It seeks to provide the discerning rider with that often elusive quality in a bike. Complete satisfaction in every ride.
Has the Tuono achieved that? Certainly, if like me you are after that almost symbiotic relationship with your motorcycle, want a bike that you can do everything from track days to long day rides and sport touring, the Tuono won't disappoint. It is a very rewarding and exciting motorcycle.
For these reasons alone it qualifies as a bike that belongs with our collection at Just Ride Motorbike Tours. I can certainly see the Tuono used on our Stay and Ride day tours and our longer Weekender 2 4 day guided rides. With some soft luggage (not too much mind you) I could even see it used on some of our extended guided tours.
All our tours see a high proportion of twisty roads so there would be lots of opportunity for the Tuono to be let loose!
I hope you enjoyed this article on the Aprilia Tuono RV4 R. Look out for other articles and news featuring our motorbikes, rides and gear we use. You can connect to us through the social links on our website.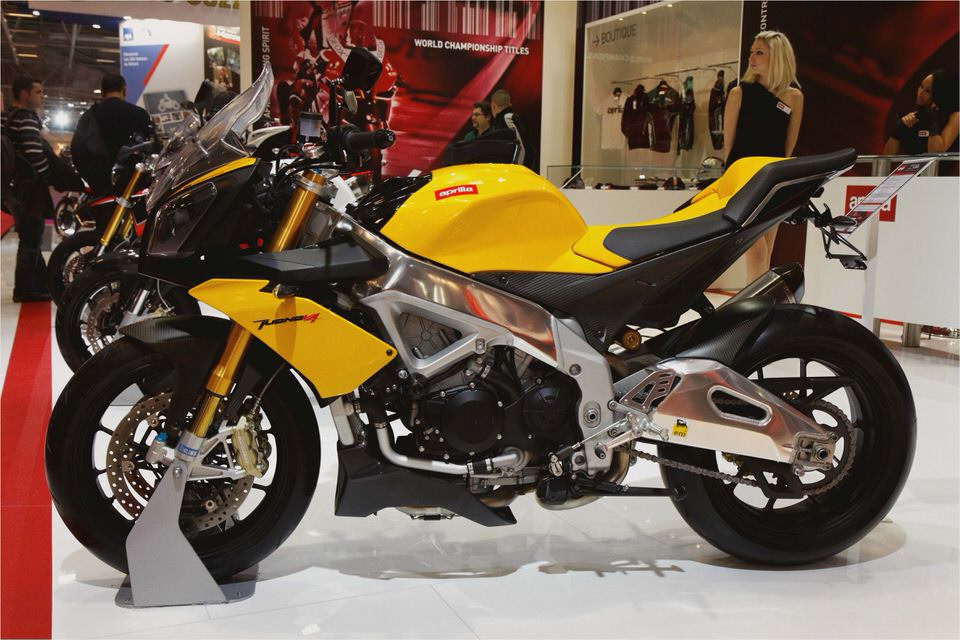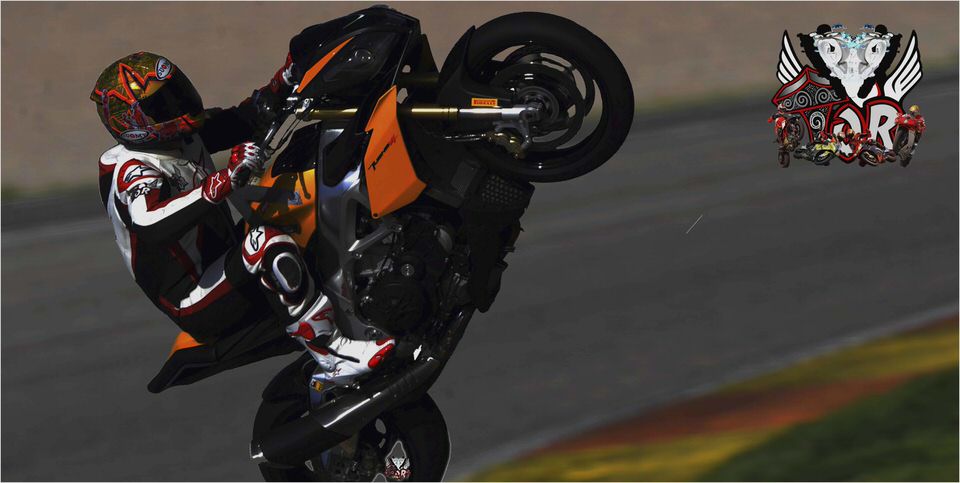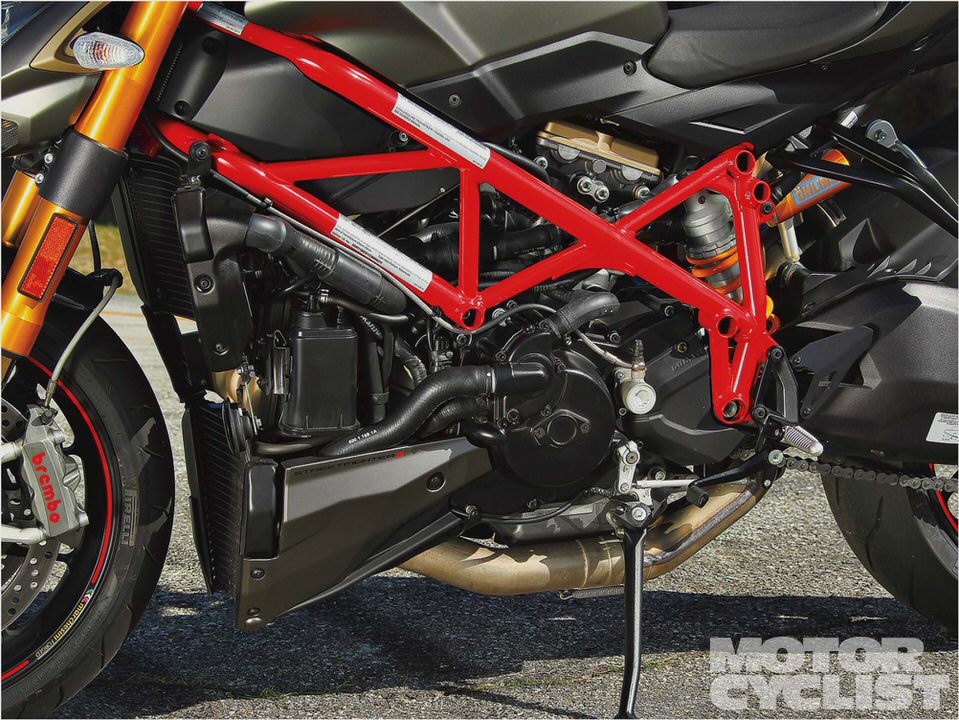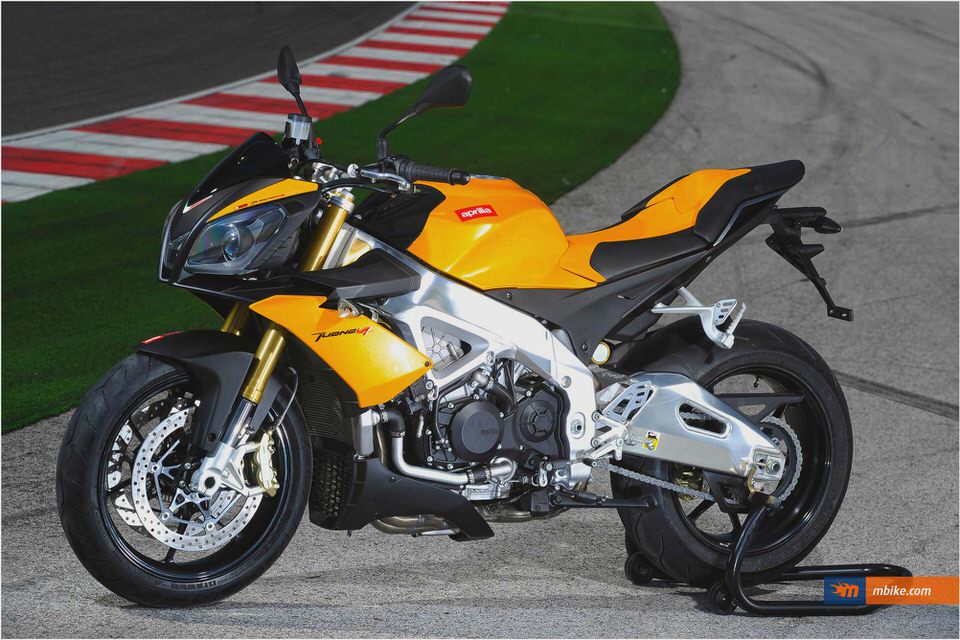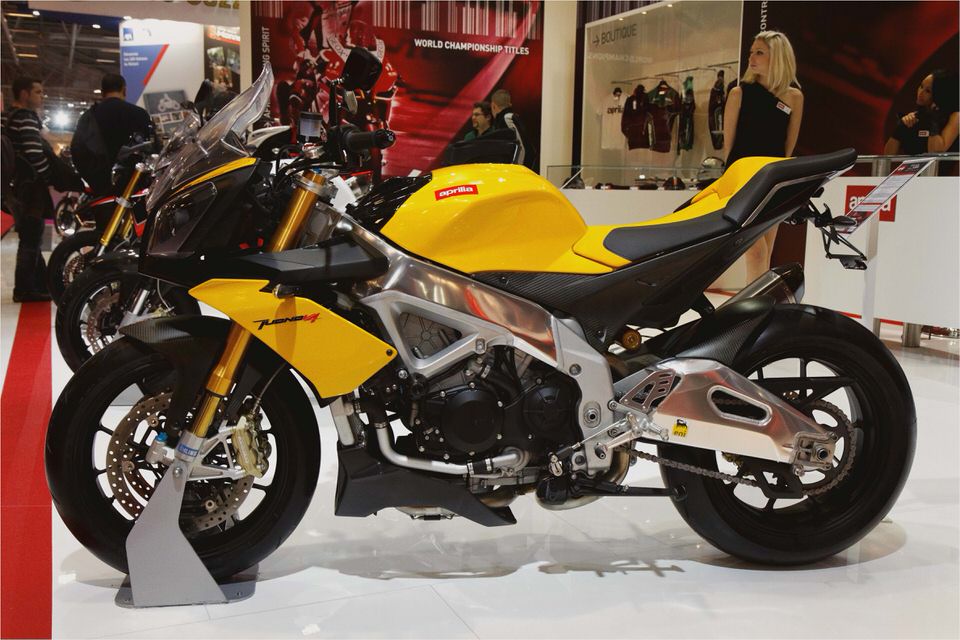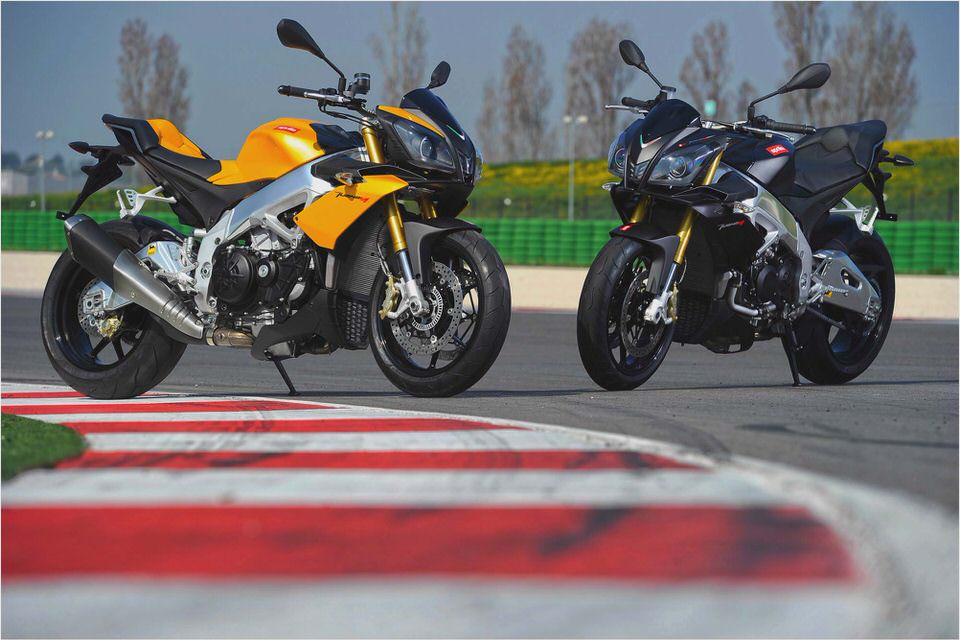 BMW C 650 GT Review – webBikeWorld
Aprilia RSV4 APRC: a strong competitor
Aprilia Scarabeo 300 Special – Scootersales.com.au News
2008 Aprilia Scarabeo 200 Review – Motorcycle USA
2007 Aprilia Scarabeo 50/100 motorcycle review @ Top Speed