1955 Vincent 998cc Black Prince
Frame no. RD 12937B/F
Engine no. F10AB/28/11037
Rear Frame no. RD 12937B/F
Ever since the Series-A's arrival in 1937, the Vincent v-twin had been synonymous with design innovation, engineering excellence and superlative high performance. So in September 1955 when it was revealed that production of the Stevenage-built machines would cease, the news stunned the motorcycling world. It had been decided that the firm's future lay in more profitable lines of manufacture, and just 100 more of the fabulous v-twins would be completed.
By the time its demise was announced, Vincent's final twin – the Series-D – had been in production for just six months.
Supplied new via Conway Motors, this Black Prince was first registered on November 1st, 1955 and bought by the immediately preceding owner (since deceased) in January 1956. Last licensed for the road in 1957, 'RYU 283′ displayed a total of only 13,000 miles on the odometer when it was offered for sale at Bonhams' Stafford auction in April 2010 (Lot 288) and purchased there by the current owner.
The Vincent had been dismantled and was offered for restoration in incomplete condition, the front enclosure, exhaust system and speedometer being among the parts missing. Interestingly, it boasted twin-plug cylinder heads, a fuel tank that had been increased in capacity, and was painted blue rather than black, which might well have been the original factory colour (there is mention in Know Thy Beast of 15 machines given a blue finish).
Since acquisition the machine was been rebuilt to 'as new' condition retaining as many of the original parts as possible and keeping the bike to factory specification, including 6-volt electrics, original Armstrong suspension and Lucas ignition/electrical components, all of which were in excellent condition and clearly stamped '1955'. Most of the fastenings have been replaced with stainless steel; painted parts bead-blasted back to bare metal and then repainted with primer and 'two-pack'; and the bare aluminum parts treated to restore the factory finish.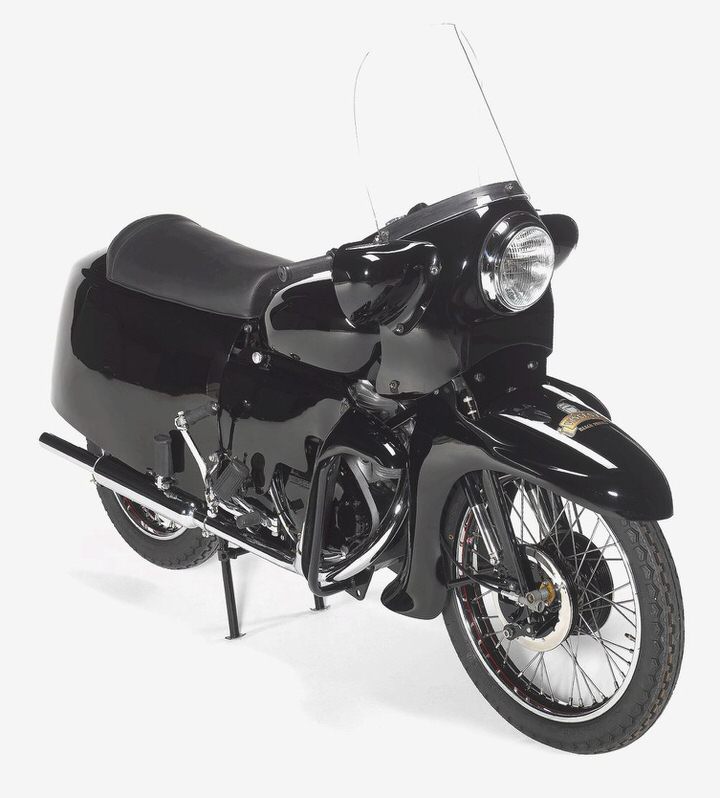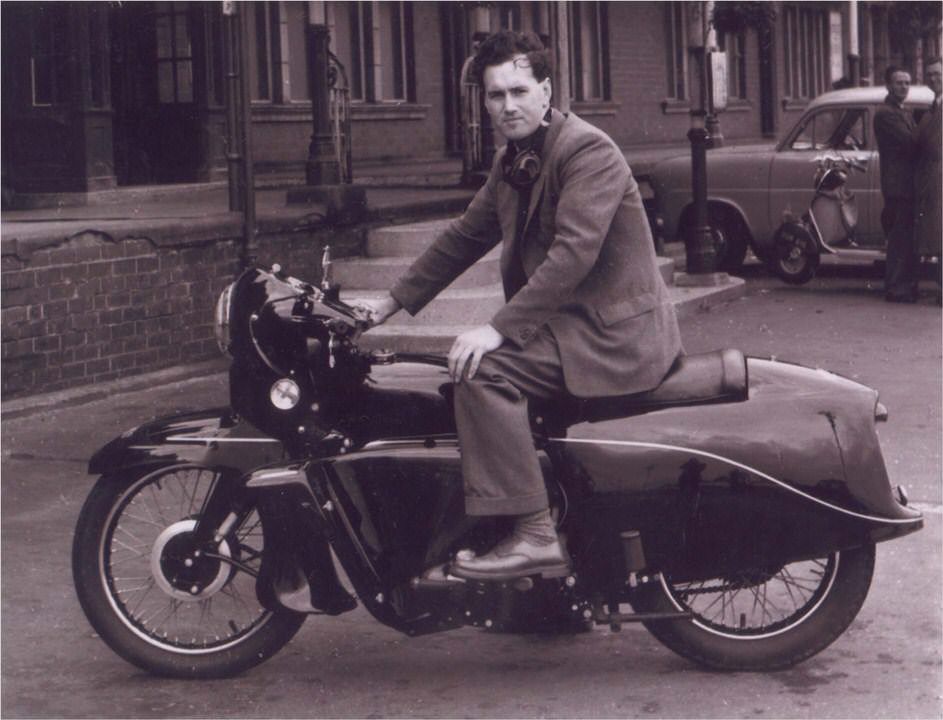 Examination revealed that the engine bottom-end was in sound condition. New parts fitted were as follows: Omega 8.0:1 pistons; valves and springs (the valve guides, etc were found to be excellent) and Amal Monobloc carburetors. Both wheels have been rebuilt with high-quality chromium-plated 19 rims, with black painted and red lined centers, shod with Dunlop T.T. 100 (K81) Tires.
The forks have been overhauled with all new spindles and bushes. Missing fiberglass enclosures were sourced and fitted, together with a new Perspex screen, which was molded using original formers. Photographs showing various stages of the rebuild are on file.
Offered with its original old-style logbook and UK Swansea V5/V5C registration documents, 'RYU 283' represents a rare opportunity to acquire a freshly restored example of the ultimate expression of Philip Vincent's vision.
Footnotes
Please note, this lot is applicable to an import duty calculated at 2.5% of the import value. This duty will be invoiced to the purchaser but may be refunded if the lot is exported within certain criteria.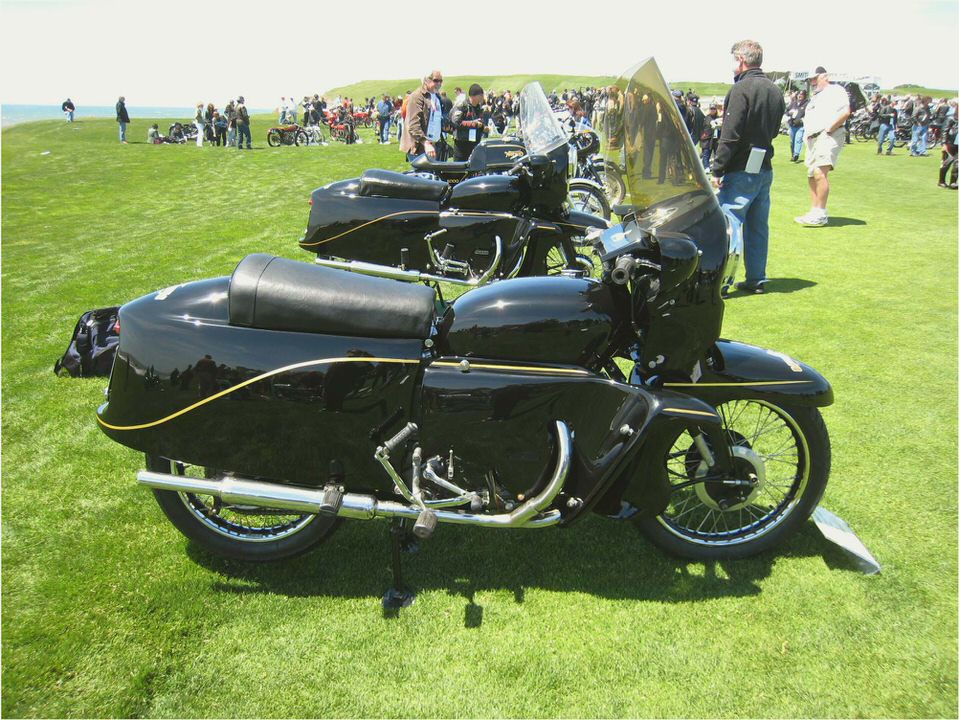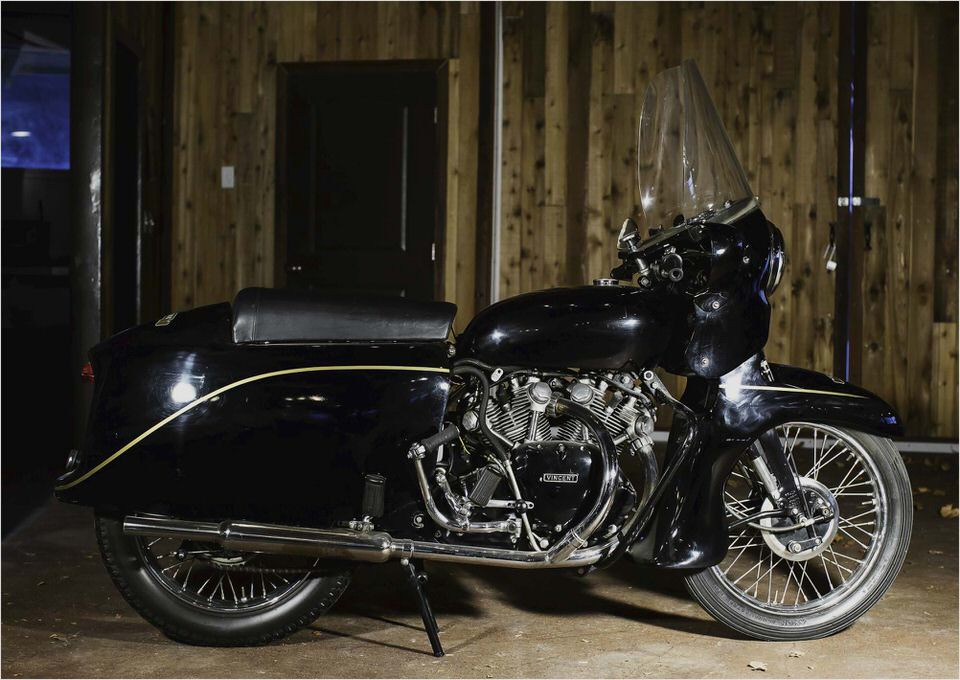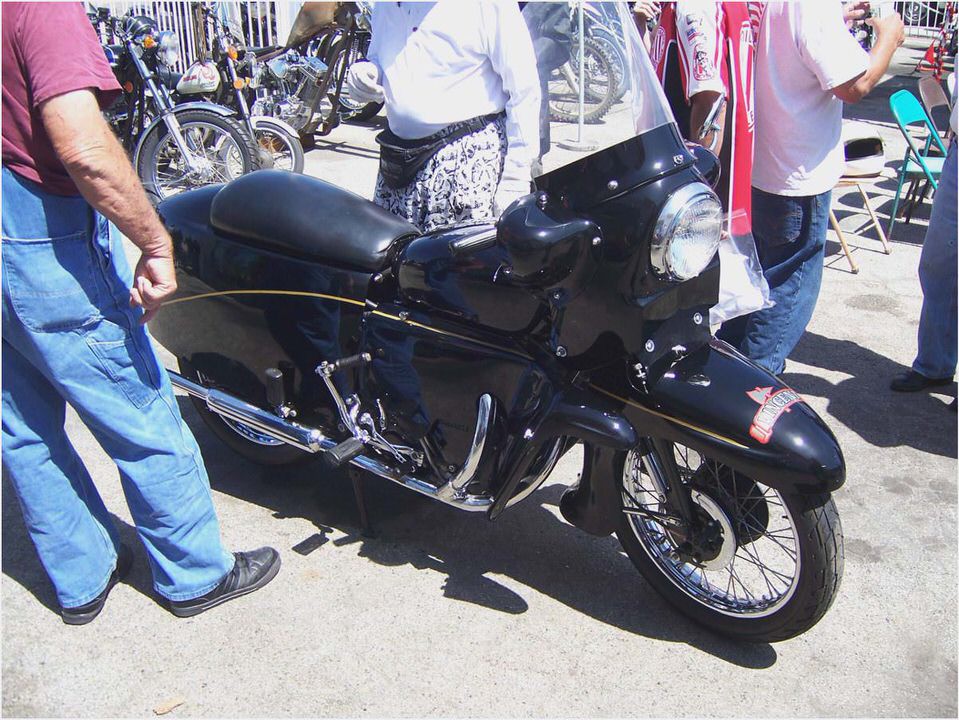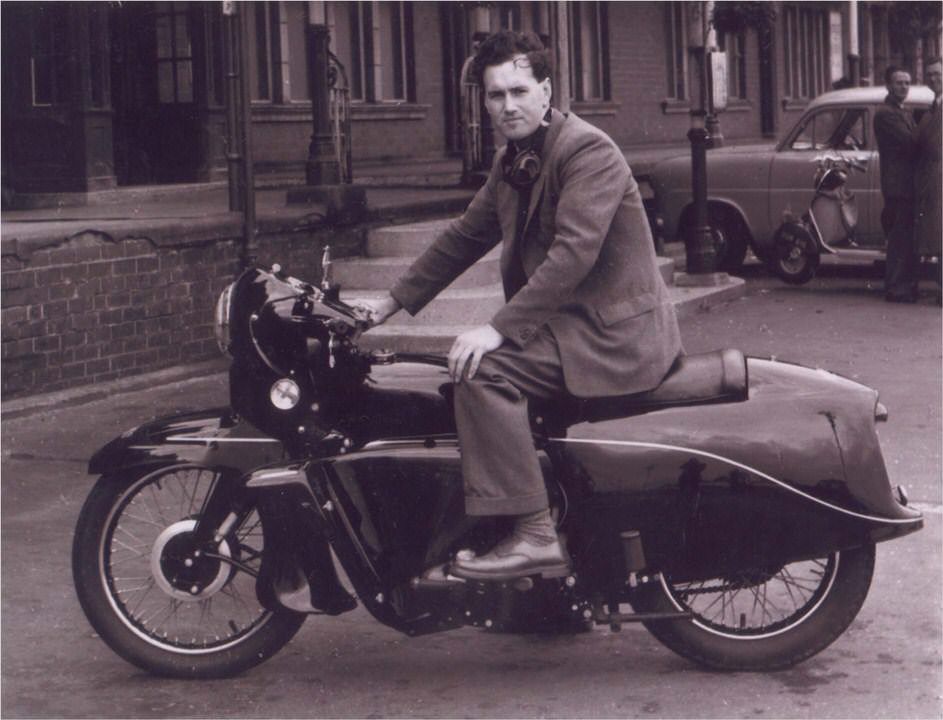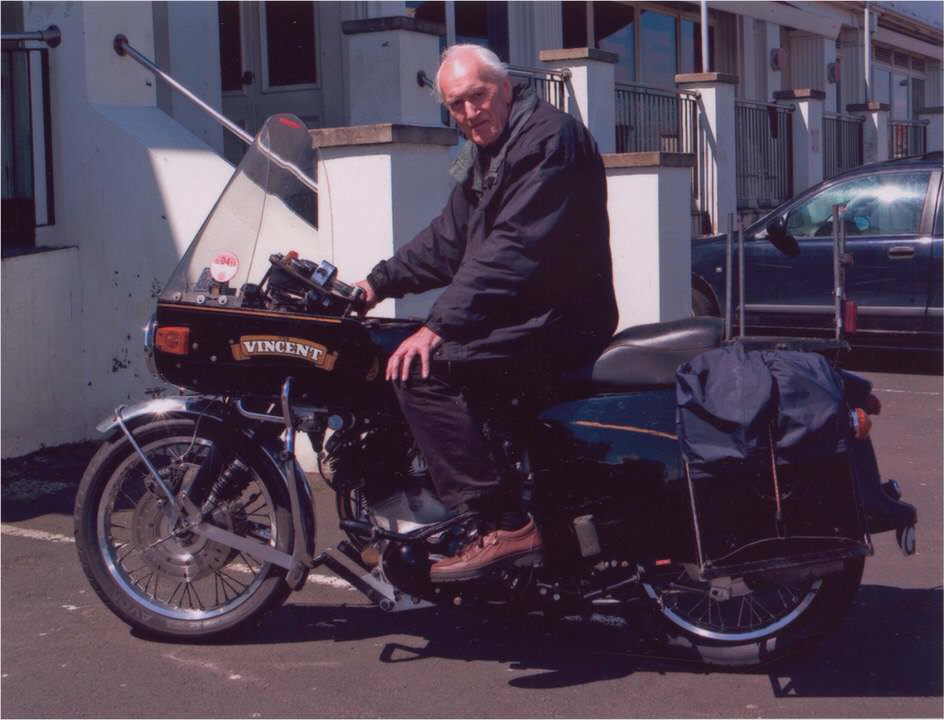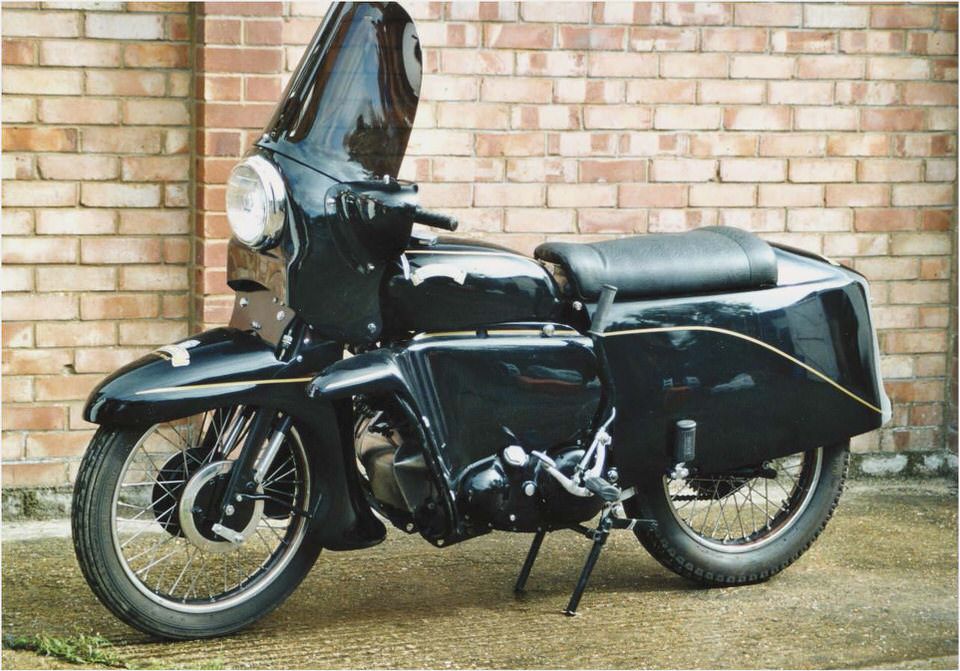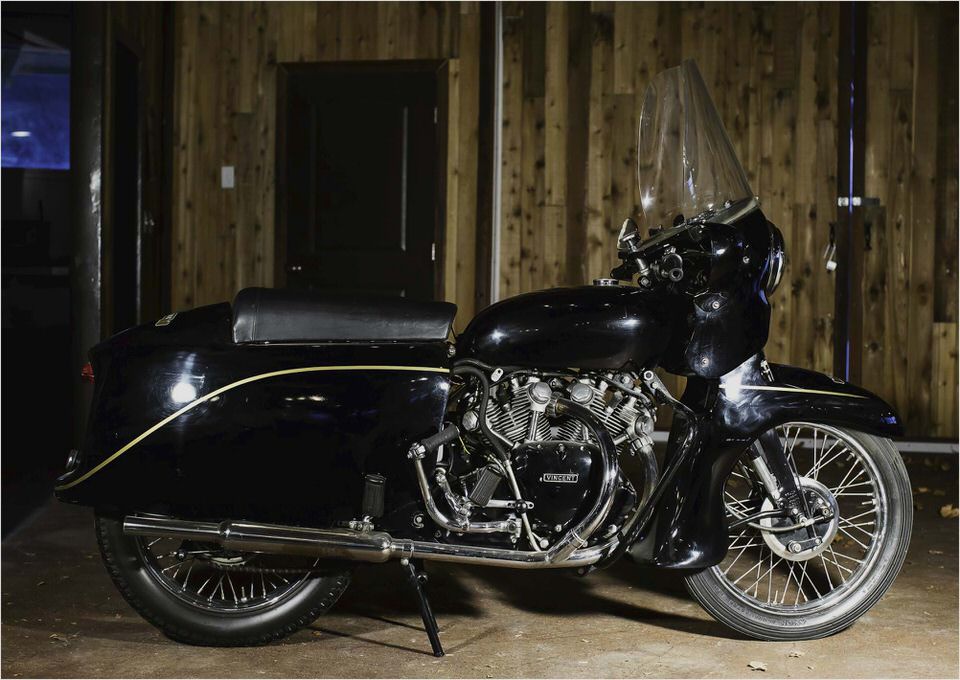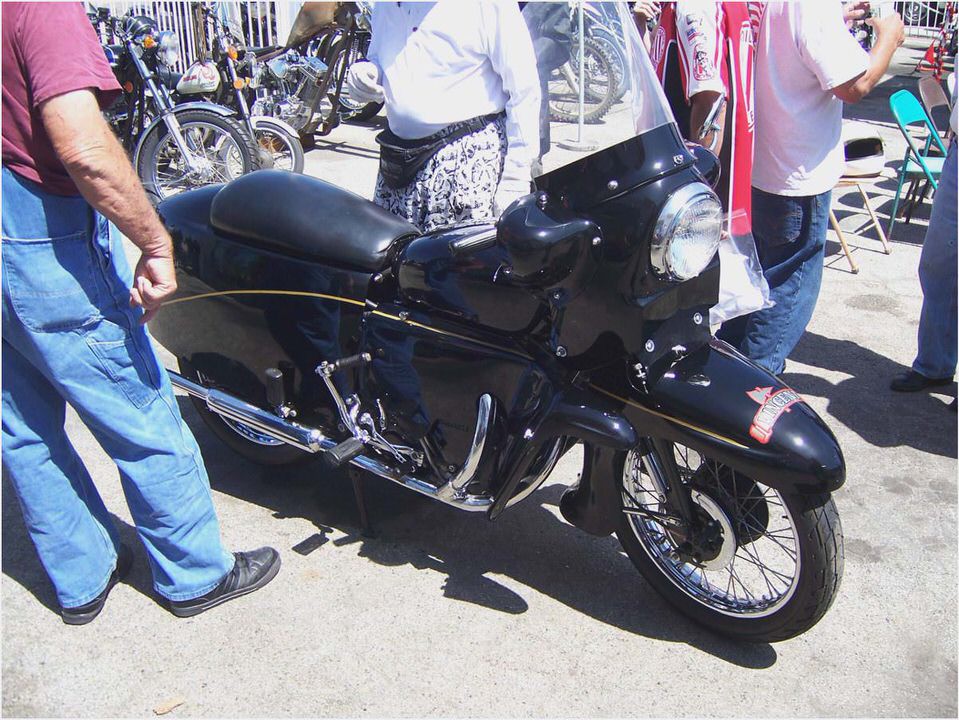 Vincent Black Prince – Classic Motorcycle Profile – RealClassic.co.uk
Vincent Black Prince Boundary 500
VINCENT BLACK SHADOW
Vincent HRD Owners Club
Vincent-HRD: Black Prince