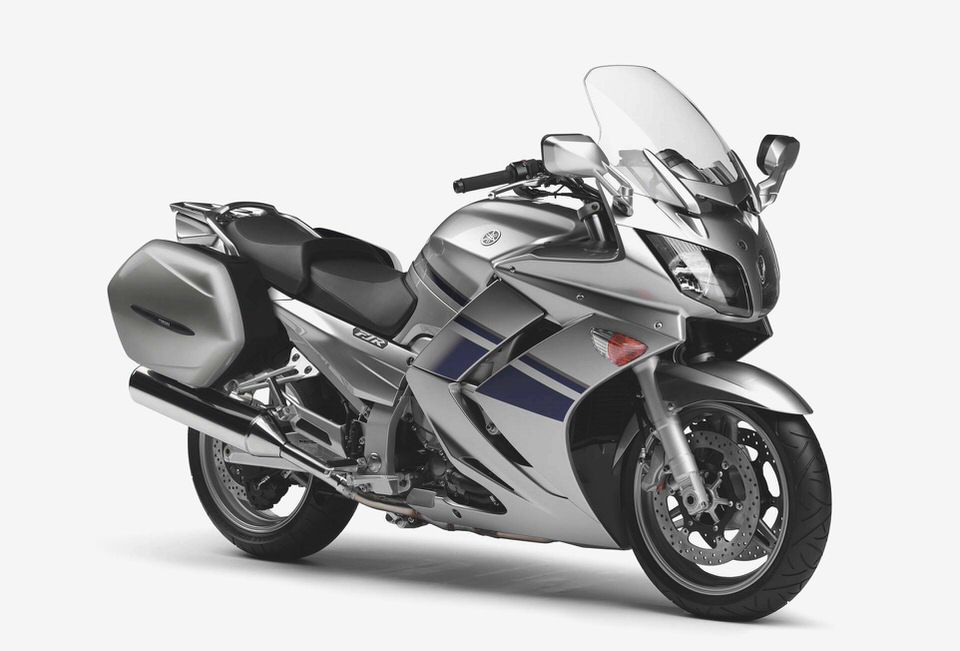 Building a Go-Far Yamaha FJR1300AE – Special Feature And all the other farkles that make 10,000 miles in 10 days tolerable.
They say great long-distance motorcycles are made not born. That may be, but the stock Yamaha FJR1300AE I borrowed for last summer's 10-day/10,000-mile 10-n-10 Rally, had an awful lot of the qualities I was looking for in an endurance rally bike right out of the box.
Topping that list is its bulletproof reliability, hassle-free shaft drive, and ample acceleration. The fact that its 1298cc inline-Four consistently returned 40-plus mpg also turned out to be a welcome bonus in places where the next gas station may be 150 miles down the road. The AE model's lack of a clutch lever did take some getting used to, especially in slow-speed maneuvers, but it wasn't long before I came to really appreciate the smooth, fast shifts the computer-controlled clutch served up with a twitch of my left toe.
All that said, I did tweak a few things to get the FJR1300 ready to do ten 1000-mile days in a row. Put them all together and you have a list of products that can make any bike more comfortable and capable, no matter how far you're riding:
Tankbag/Tailbag
The 15-liter In-Charge tankbag from RKA Luggage ( www.rka-luggage.com ) is without question the slickest way to mount 12-volt farkles like GPS units and radar detectors I've ever seen. It's plenty practical too: At the end of the day, you simply unplug one power cord and take the bag and all your valuable electronic goodies with you. I also added an RKA 36-liter rackbag to give my cameras and rally paperwork a place to call home.
Auxiliary Lighting
The folks at Clearwater Lights ( www.clearwaterlights.com ) installed a pair of their super-bright Krista LED driving lights beneath the FJR's mirrors and Glenda LED daytime running lights on the front fork legs, a combination that helped me to both see and be seen. Adding a Kisan Pathblazer headlight modulator ( www.kisantech.com ) and a set of Hyper-Lites ( www.hyperlites.com ) LED running/brake lights out back also gave me some extra peace-of-mind.
While the FJR's stock windshield was fine for short rides, replacing it with a wider and taller unit from Rifle ( www.rifle.com ) dramatically reduced buffeting and created a large pocket of still air that completely transformed the riding experience.
Satellite Tracking
Besides giving me a way to call in the cavalry in those way-off-the-beaten-path places with no cell phone coverage where bikes inevitably seem to break down, the palm-sized Spot Satellite GPS Messenger ( www.findmespot.com ) allowed me to send a quick thumbs-up via email to friends and family several times a day. Setting up an account on Spotwalla.com ( www.spotwalla.com ) upped the fun factor by allowing my peeps (and www.cycleworld.com readers) to follow my progress in real-time on a customized Google map.
Frame Sliders
Having learned the hard way on a previous rally that exhaustion, loose gravel and gravity are a recipe for a dropped bike, bolting on a set of Motovation's ( www.motovationusa.com ) ridiculously over-engineered frame sliders was a top priority. While I thankfully didn't put them to the ultimate test, just knowing they were there gave me one less thing to stress over.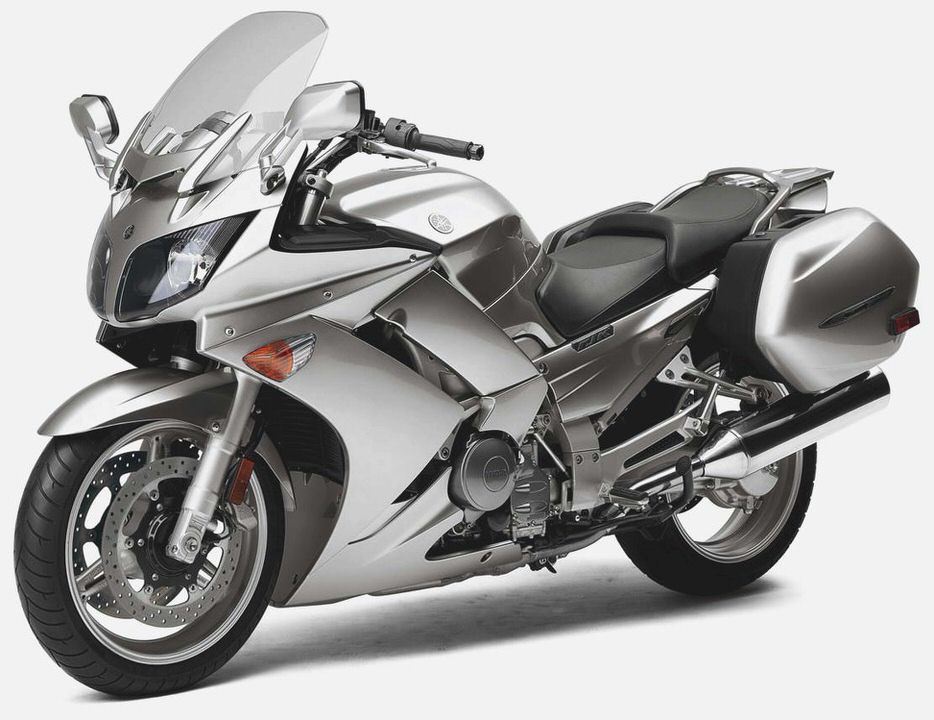 Personal Protection
Any protective gear you're going to wear 18 hours a day for 10 days in a row needs to be both supremely comfortable and exceptionally functional. My Shoei Multitec flip-front helmet ( www.shoei.com ), Knox Handroid gloves ( www.knoxarmorusa.com ), Alpinestars Supertech Touring Gore-Tex Boots ( www.alpinestars.com ), and Aerostich Darien jacket and A.D.1 pants ( www.aerostich.com ) all excelled on both counts.
Springing for a custom-fitted seat from Rick Mayer Cycle ( www.rickmayercycle.com ) topped with an Alaska Leather sheepskin "buttpad" ( www.alaskaleatheronline.com ) made those last few hundred miles each day a lot more bearable. My decision to wear nothing but the high-tech tops and bottoms from LD Comfort ( www.ldcomfort.com ) underneath my other gear also played a big part in helping me to rack up more than 18,000 "monkey-butt" free miles.
Handlebars/Throttle
Moving the FJR's bars up and back via a Helibars Tour Performance replacement triple clamp ( www.helibars.com ) made the shoulder pain I got from the stock bike's forward-leaning riding position disappear overnight. Adding the elegantly simple Crampbuster ( www.crampbuster.com ), which allowed me to hold the throttle open with just the weight of my hand, and the bar-end-mounted Throttlemeister throttle lock ( www.throttlemeister.com ) also helped me avoid the serious case of claw-hand that can come from twisting the right grip from dawn till dusk.
Any GPS nav system could have showed me the way, but the Garmin Zumo 665 ( www.garmin.com ) did a whole lot more with built-in XM satellite radio, live weather radar displays, and Bluetooth cell phone connectivity, all of which made those miles in the middle of the night or the middle of nowhere a lot more bearable.
Riding all day in Africa-hot weather makes staying hydrated critical. Filling the 100-ounce Camelbak Unbottle ( www.camelbak.com ) with ice and water and strapping it to the pillion allowed me to drink several times an hour instead of several times a day.
Continue Reading: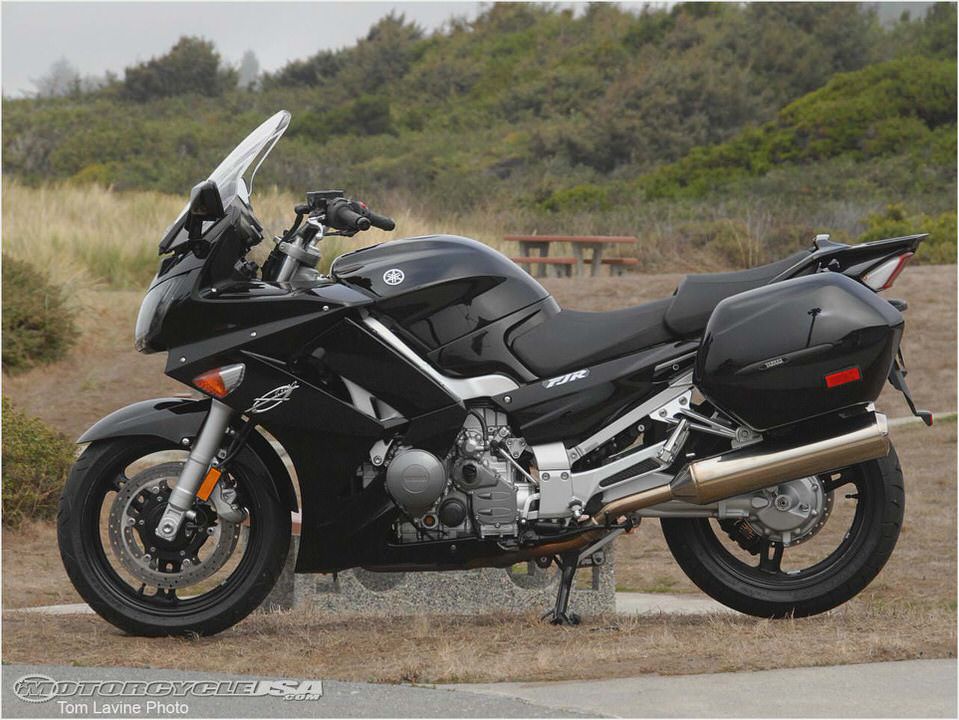 Bajaj Pulsar 150cc DTSi vs Yamaha 153cc FZ 16 comparison
Specifications for a Yamaha RD350 eHow
2012 Yamaha YZF-R1 WGP 50th Anniversary motorcycle review @ Top Speed
2006 Yamaha YZF-R1SP Motorbikes
1977-1983 Yamaha DT/MX Series Singles Repair Manual Clymer M412