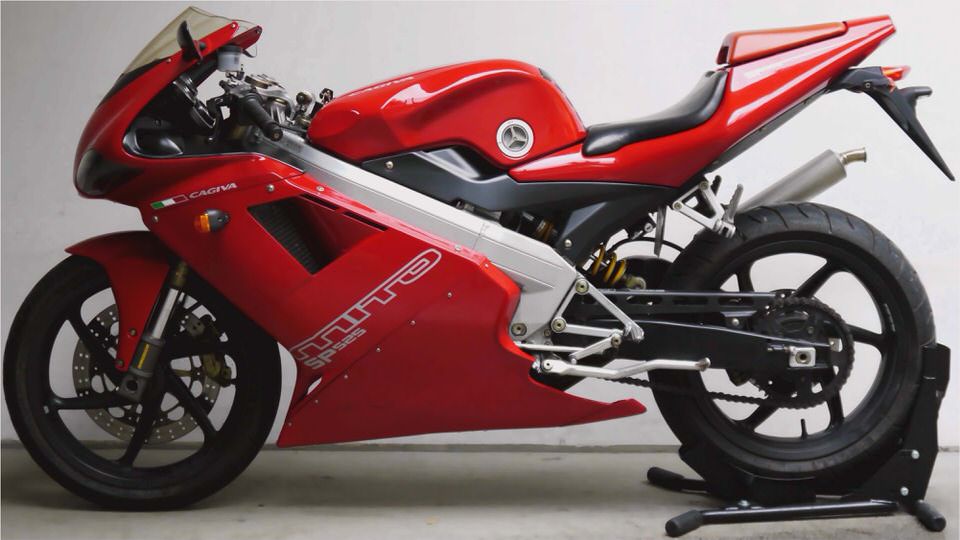 Cagiva Mito 125 Review at NST
2006 Cagiva Mito 125 from topspeed.net
Another great legend in 125cc category that is the Cagiva Mito 125. It has special model in Malaysia that is the Fauzy's Edition. Mito 125 is the direct arch rival to the Aprilia RS125.
Mito 125 is actually the first bike rode by Rossi.
SPEAKING of myths, this is like David vs Goliath. ARMAN AHMAD slingshots
about in the Cagiva Mito.
MY ears are ringing. I've been riding for about half an hour in the sun
– but I'm not even sweating. It's midday, and I'm zipping through traffic
at insane speeds on a Saturday wearing just my full face helmet, a thin
T-shirt and a pair of jeans.
Some people sitting in the cars I overtake are probably thinking I'm
crazy. Other motorists will probably think I'm just a regular hooligan.
Except the fast, loud little two-stroke machine that I'm riding is no
regular rempit machine – it's the legendary Cagiva Mito 125.
My ears are ringing because the din from its two-stroke racederived
engine is barely muffled by the exhaust. My back hurts because the
race-inspired seating is cramping my style. As I flick through the gears
and work the clutch, the hot sun is biting into my exposed arms but I
couldn't care less.
I rev the bike's engine past 7,000 rpm and go screaming into a
roundabout. An elderly Chinese aunt frowns at me as she watches me corner
Once you climb on the seat – you get a race-like view of the road
ahead. The meter is simple and uncluttered, with a steering damper
situated under it.
Despite the sluggish acceleration, the bike's top speed is acceptable –
somewhere in the region of 180km/h. But it would be hard to travel long
distances on the bike. It's better suited to short distances in the city.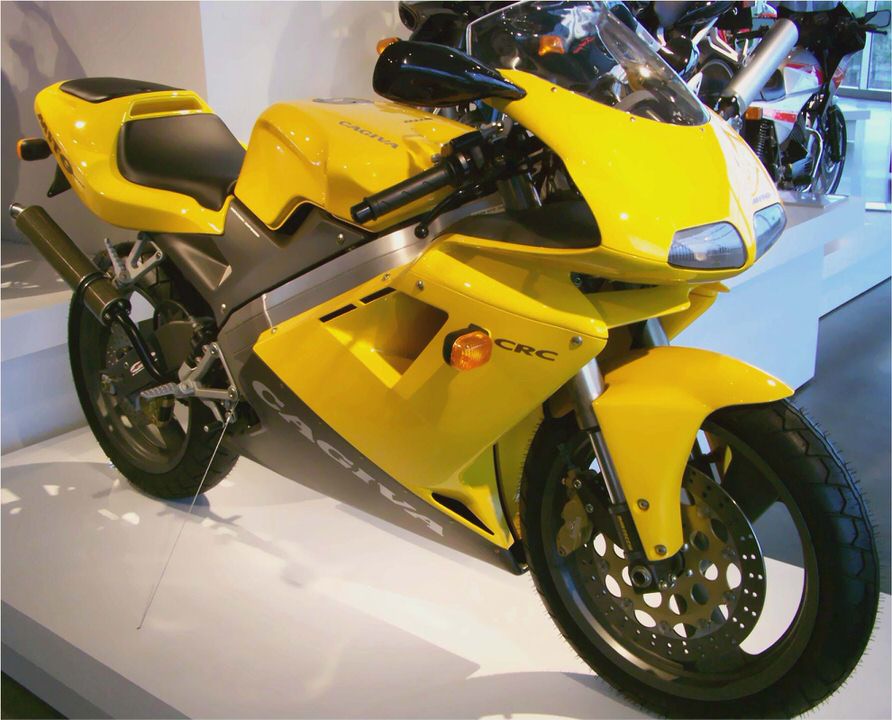 In short, the Mito won't be challenging any Ducatis but it's a lot of
fun to ride. It would be well suited to beginner riders – even women
riders. Just think of it as "My first Ducati".
It is incredibly beautiful. When I was testing it, I was surprised to
find the red Mito attracting so much attention. I've ridden bikes five
times the price and 10 times the capacity but they didn't attract as much
attention as the little Mito.
Over the years, the Mito gained a somewhat cult status in Malaysia,
with die-hard fans braving spare part shortages to maintain their bikes
in working condition.
In 1994, the Mito was restyled in Italy by Massimo Tamburini, the same
guy who drew up the design for the Ducati 916.
In fact, if you parked both bikes side by side, only a few details
would differentiate the 900cc superbike and its 125cc sibling.
Motorcycle Specs-Cagiva
Cagiva Mito 125 Repair – Maintenance Manual – 1989, 1990, 1991, 1992, 1993
CAGIVA WMX 125:
About
Who Shrunk The 916? 2000 Cagiva Mito 125cc EVO II (CA Title!) Rare SportBikes…