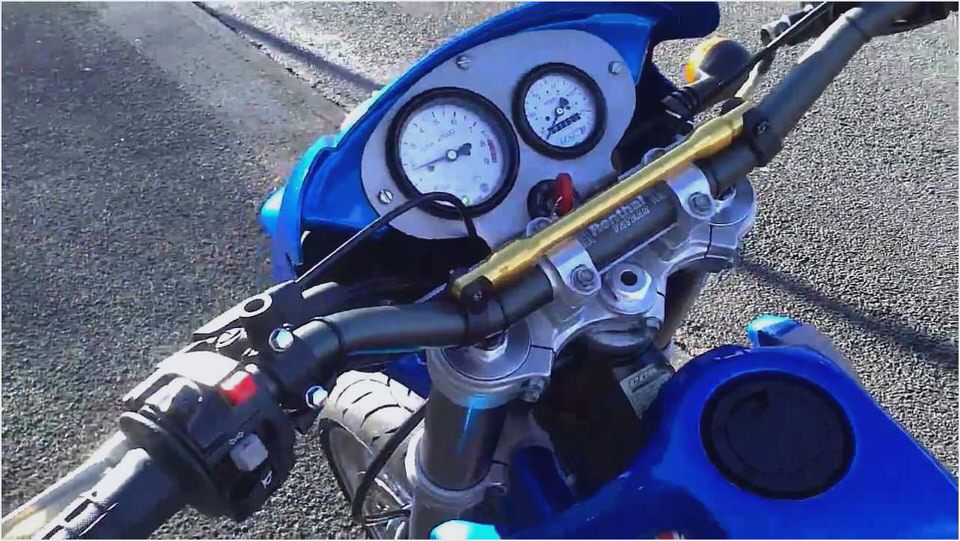 CCM 2004 644 RANGE LAUNCHED.
CCM have updated and uprated the 644cc and the new 2004 range has been revealed. The new models will take their place alongside the British manufacturer's success, the new CCM 404.
The 2004 644s will gain extra and revised kit, but while the new and additional parts are bolted on and included in a list price. The list price is up slightly but if you were to have added the additional parts then the equivalent 2003 bikes would have been more expensive.
There's great confidence about our range for 2004. As well as the widely updated mainstay 644 models, we are, of course, looking forward to an exciting year with the new CCM 404 machine, said Bob Kelsall of CCM.
The success of the 404 has had a knock-on effect on the rest of the range, and we're now seeing more demand for the bigger machines as well.
There is more excitement than ever before across the entire workforce about the CCM offering for 2004.
The 2004 CCM R30 will feature two new colours to the range: Rosso which is a very deep but vibrant red, and Emerald which is a bright green. These new colours will replace the current green and blue, and the existing black option is maintained.
The other major changes to the R30 are a new 11.5 litre fuel tank in the same style as the current 10 litre tank. The 13.5 litre tank will be available as an accessory. There will be a new front mudguard, and gold spoked wheels will be fitted as standard alongside all three standard colours.
The mag wheel will only be available on the R30t.
Low suspension is still an available factory option on all standard colour models.
Meanwhile, the Dual Sport machines also benefit from strong updates: The current colour schemes of yellow and silver remain but with significant changes to the decals to reflect the style of the 404.
The other major changes are a front light in the same style as that fitted on the 404 range, as well as the 404 electronic instrument unit, which includes trip metre and speedometer am
The high grade 21/18 wheels from the 404 in silver will be fitted to the 644 Trail, while the 644 Supermoto will be fitted with black spoked wheels as standard.

RETAIL PRICE LIST
MOTORCYCLE Retail inc. VAT
644 Dual Sport – Trail £5,025.00
644 Dual Sport – Supermoto £5,325.00
R30 £5,525.00
R30s Limited Edition £5,795.00
R30t Limited Edition £4,795.00
404 Enduro £5,150.00
DieselBike.net – Old Conversion Diesel Motorcycles
C3 X132 Hellcat: the toughest, lightest, fastest AND cheapest Confederate…
Confederate Motors' C3 X132 Hellcat – Motorcyclist Magazine
The coming of the Confederate X132 Hellcat
2010 Confederate P120 Fighter Black Flag Review – Riding Impressions of…