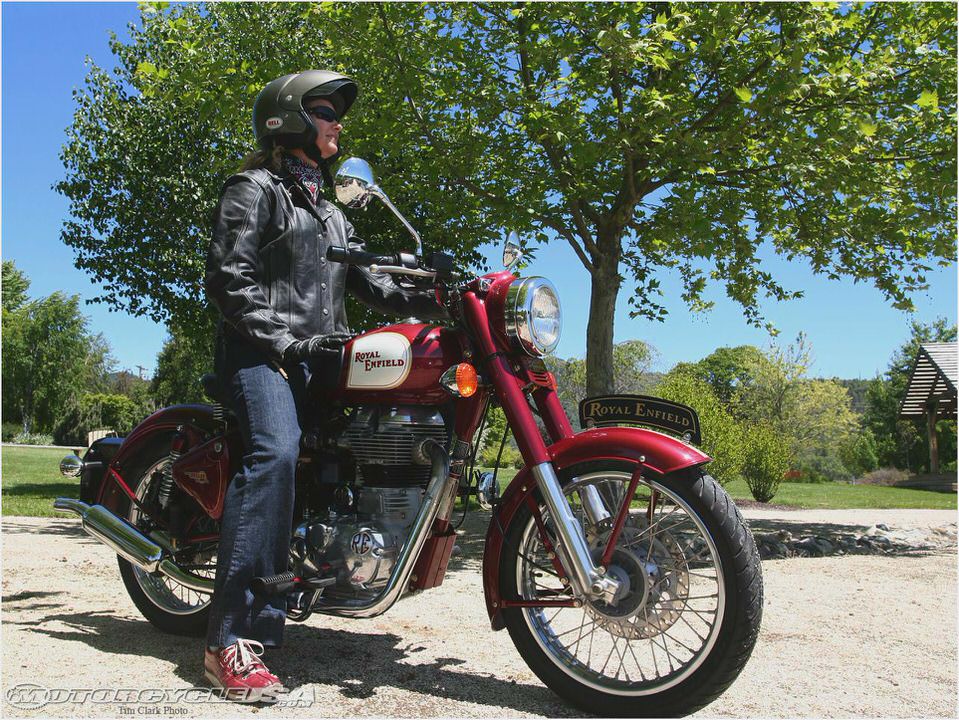 Early Spring 2014
Upcoming rides and events for the Winter:
New 2014 Rides Schedule. Here and Now!
Our Touring Director has the new schedule out and is available here or on the Calendar page.
Sunday March 16 – Worn to be Wild
Worn to be Wild: was well attended managing to entertain 27 participants for an afternoon's worth of exhibition goodies. A shout out of thanks to Glenn for suggesting this event.
March 15th – Just a Little on the side. Clarissa Dickson Wright dead at 66
Larger-than-life cooks Jennifer Paterson (right) and Clarissa Dickson Wright, climb aboard their classic Triumph Thunderbird motorcycle and Watsonian sidecar combination, in London, and prepare to forage their way across the nation in search of the best ingredients for their BBC show, Two Fat Ladies. The former TV chef starred alongside Jennifer Paterson in the BBC 2 cooking show Two Fat Ladies from 1996 to 1999. Paterson died of cancer in August 1999.
The show attracted more than 70million viewers worldwide.(text photo:Huffingtonpost.co.uk) We should have invited these gals out to Creston!.Especially if they can get all that food and gear into their ride. Bravo!
Happy 100th Bonneville !
The Bonneville Salt Flats are amongst the most important and hallowed parts of the world for those who eat, breathe and sleep gasoline. Situated in Tooele County in northwestern Utah, the salt flats are celebrating their 100th anniversary this year as the global centre of land speed record attempts, the first ever record on the densely packed salt pan was set by "Terrible" Teddy Tetzlaff in 1914.(Text: Silodrome.com) The wallpaper version of this image is available at Silodrome, just click on the Art section follow the download instructions.(photo: Bret Webster images)
Iconic Motorcycle Alphabet – part 8 V W X
Velocette -Venom Thruxton
The well-proven Venom was improved by Velocette designer (and owning-family member) Bertie Goodman with rearward placed footrests having brake pedal and remote gear-change linkage to suit, close-ratio four speed gearbox, alloy rims, twin-leading shoe front brake and 'clip-on' handle bars. The engine gained a race specification cylinder head to accommodate extra-large valves, a downdraught inlet port and an Amal 5GP2 13/8 bore carburettor with extended inlet tract which was so long it required a special cut out in the rear of the fuel tank.
The upgraded engine delivered 41 brake horsepower (31 kW), 5bhp more than the Venom. It was important for eligibility in endurance races such as the Thruxton 500 that competing motorcycles were genuine production machines, but although the Velocette Thruxton was sold in a road-going version, it was really targeted at the racing fraternity. No more than 1108 Thruxtons were manufactured before the company collapsed in 1971.(text: wikipedia photo: classic british motorcycles.com)
Whizzer – a bicycle with horsepower
The Whizzer bicycle engine was first produced in 1939 by Breene-Taylor Engineering, a Los Angeles-based manufacturer of airplane parts. By 1942, sales of the engines had not been entirely successful, having sold only about 2500 units. The Whizzer operation was then sold to Dietrich Kohlsatt and Martin Goldman.
By 1943, World War II was well underway, and Whizzer Motors were forced to lobby the United States Government for the right to continue production of what was argued to be a great way for defense workers to travel to and from work. In 1948, Whizzer sold its first pre-assembled motorized bicycle, the Pacemaker. Whizzer motorcycle engines would cease to be produced in 1965 due to the increasingly competitive bicycle engine market. In 1997, Whizzer motorcycles were brought back into production in the same style of the originals but with technological improvements.(text photo: wikipedia)
Xingfu – a Jawa by any other name. but a Happy one none the less
Shanghai Xingfu Motorcycle Co. Ltd. Insists on "Create Happiness" as the spirit of company. Our aim is to create happiness for our customer, society, employee and company itself. Xingfu means happy in Chinese.The Chinese are not known for their motorcycles.
This 1950's looking bike is actually a mid-1980's. It is a memento of an aborted plan to ride Chinese motorcycles across China. These bikes are very rare – not because everyone wants one but because no one wants one, not even the Chinese.
This is one of the last Xingfu classics before the factory switched to making Japanese looking motorcycles. It is the only one of its kind in the U.S. The factory assured me that no one has ever wanted to import one. (text:huayu-auto.com and motoslovang.com photo: motoslovang.com
Iconic Motorcycle Alphabet – part 7 S T U
Sunbeam – S7/S8
Some motorcycles age better than others. Like fine wine, they seem to improve with age, and gain more admirers as the years pass by. The Sunbeam S7 and S8 are two such machines: originally built between 1946 and 1956, they did not sell in huge numbers but today have a growing base of admirers.This particular machine, shot by Benoit Guerry, was built in 1954. It's a hybrid or "bitsa", a mix of parts from both the S7 and S8 models.
The frame is from the S8, whereas the engine and body panels are from the S7. (Purists will recognize the sprung seat from an S8; the S7 seat is cantilevered, with springs are hidden from view.)The Sunbeams have a 'heavy' appearance that's very much in vogue today. The oversized tires add to the appeal, and it's a bike that could wear vintage Firestones without attracting reproach.
This motorcycle has a shaft drive and the engine is of a 'square' design with an overhead cam, good for a maximum speed of 140kph. The build quality and finish is quite luxurious when compared to other post-War machines, and the "Mist Green" paintwork identifies this bike as one of the "Deluxe" models. It's a classy, smaller-capacity alternative to a Harley-Davidson knuckle or flathead, with just as much style—if you can find one.(text photo: bikexif.com)
T W N. the other Triumph – Cornet
Triumph-Werke Nürnberg AG or TWN, was German bicycle and motorcycle company. In 1886, Siegfried Bettmann founded the Triumph bicycle factory in Coventry, England, and in 1896 he founded a second bicycle factory in his native Nuremberg, Germany, under the same Triumph name.
Both factories branched out into making motorcycles: the Coventry factory in 1902 and the Nuremberg factory in 1903.In its early decades the Nuremberg factory produced models with the same 499 cc and 545 cc four-stroke engines as its sister plant in Coventry. Confusion between motorcycles produced by the Coventry and Nuremberg Triumph companies led to the latter's products being renamed Orial for certain export markets.
However in the 1920s there was already an Orial motorcycle maker in Lyon, France, so the Nuremberg motorcycles were renamed again as TWN, standing for Triumph Werke Nürnberg. After 1929 the English and German factories diverged, with the Nuremberg works making motorcycles with 248 cc and 269 cc two-stroke engines. After the Second World War Triumph made successful models including the 200 cc Cornet split single two-stroke and the split-single 1 cylinder 350 cc Boss.
A split single has one divided cylinder (with 2 bores) but only one common combustion chamber and spark plug. Triumph/TWN's production of split singles began with the BD250 in 1939 designed by Otto Rieze.(text:Wkipedia phpto:vintagebike.co.uk)
Ural – M70
The official version of the Ural story reads that, after a long discussion and debate, the BMW R71 motorcycle was decided to most closely match the Red Army's requirements for a combat motorcycle. Five units were covertly purchased through intermediaries in neutral Sweden and smuggled to Russia. Soviet engineers in Moscow busily dismantled the 5 BMWs. They copied every detail of the BMW design and made moulds and dies to produce their own engines and gearboxes in Moscow.
Everything about the bike was reverse engineered. Early in 1941, the first trial samples of M-72 motorcycles were shown to Stalin, who immediately approved production of the motorcycles. Incidentally, one of these original BMWs survives and is on display at the factory museum. Harley-Davidson also copied the BMW design, and delivered about 1,000 Harley-Davidson XA (Experimental Army) flat-twin shaft drive motorcycles to the US Army during World War II.
Meanwhile, in Japan, Riyushko was busy copying the Harley-Davidson V twins! A more likely story is that the BMW factory supplied the construction drawings and casting moulds as a result of the Molotov—Ribbentrop Pact, and these transfers of technology had taken place in support of their Soviet "friends" in different technological and industrial fields. Soviet engineers toured German aircraft factories and brought back complete cannons as samples.
The OPEL Kadett was given to the Soviets just prior to the war; however, it commenced series production only toward the end of the war as the Moskvitch 400. In 1941, BMW began series production of R75, and did not resume production of R71. Supplying the Soviets with the superceded R71 model may have seemed a good idea at the time.(photo:bikexif.com text:imz-ural.com)
Iconic Motorcycle Alphabet – part 6 P Q R
Puch- 250SGS – Allstate Silencer
Puch is perhaps best remembered in the US for importing the SGS 250, the first and last split-single seen there. Marketed by Sears in their catalogue as the Twingle,it was styled much like a BMW of the 1950s and 60s. The layout had been popular in Europe between the wars because it improved scavenging, and hence fuel consumption, a feature considered less important in the US.
New models after World War II had an internal re-arrangement which improved piston lubrication, reducing wear on the most vulnerable part of the engine, while an early system of pumping the two-stroke oil, along with the twin spark-plug ignition, greatly improved day-to-day reliability. Despite the racing heritage and performance potential of the split-single engine, this particular Puch model, with a top speed around 110 km/h (68 mph), was at a disadvantage against the loop-scavenged two-strokes that arrived in the late 1960s. A total of 38,584 of the SGS motorcycles were produced between 1953 and 1970.(text photo:wikipedia)
Quasar – Feet Forward
The Quasar story started in about 1968 when Malcolm Newell owned a motor-cycle shop in Devises with the unusual name of "Chitty Chitty Bang Bang". He designed a trike using a Mini engine/gearbox unit, and christened it "Revolution". The trike was assembled at Devizes but the frames were made by a Chippenham firm, a Director of which was a Mr Ken Leaman.
An appearance at the Earl's Court Show resulted in some orders, but at that time the banks were very tight with money and Malcolm was not able to expand his production. After making about seven Revolutions he closed his shop and went on to other things.It took around four weeks to assemble a Quasar, including all the preparation of the fibreglass. Materials, labour, overheads etc. brought the ex-works cost up to £4750.
On top of this went Car Tax, £365. and VAT, £770, making a total of £5885. Believe me, the taxes added to more than the manufacturer's profit. Top speed was around 110 mph, but the machine's ability to cruise at 100 mph (at 4250 rpm) is more important than absolute maximum speed. Fuel consumption overall was 70-80 mpg at pretty high cruising speeds, up to 90 mpg at 50 mph.
Acceleration, on paper at least, looks not exciting at 10 sec for 0-60, 17 sec. standing 1/4-mile to t.v. 75 mph. Braking distance from 30 mph: 28 ft.
Quasar was years ahead of its time, and remains a credit to its designers, Ken Leaman and Malcolm Newell. Its futuristic lines still make heads turn and crowds gather when it is parked. The most modem UJM (Universal Japanese Motorcycle) doesn't start to compete with this design of the early 1970's. (text photo John Malfoy)
Royal Enfield – Bullet 500 ES
The Royal Enfield Bullet, in its present form, was first introduced in Britain in 1949 as a 350cc bike. It incorporated an innovative design element: swing arm suspension. This feature along with its extremely strong single cylinder engine allowed it to excel as a trials bike. The 500cc model was introduced in Britain during the 1950's, winning hundreds of races.
This brought the Bullet international recognition and orders came into the factory in Redditch, England from all over the world. In 1954 the Indian government placed an order for 800 Bullets for immediate service on the Pakistani border. This order placed an incredible burden on the factory, but it was met.
The Bullet proved very successful in India, and the government placed orders for 1955 and 1956 of a similar magnitude. This caused the home factory to make the decision to set up a factory in India. In 1955 an Indian partner was found and trainees were sent to Redditch to learn the production methods. At first, knock down units were shipped to Madras where they were assembled.
By 1956 a full factory had been established in India and the Enfield India, Ltd. began producing the Enfield Bullet in its entirety. In India they produced the machine they had been trained to make, the 1955 Bullet. They made the same bike in 1955, 1966, 1976, 1986, and 2006!
The demand for this great old motorcycle has never stopped. Every year they have produced over 30,000 motorcycles, all a 1955 Bullet. Production The Bullet is made today in the same manner it was in 1955. However over the years improved metallurgy, modern machining methods and the passage of time has produced stronger, more durable parts, making the Bullet superior, in some ways to the same bike made in 1955 (enfieldmotorcycles.com)
Iconic Motorcycle Alphabet – part 5 M N O
MV Agusta 124
The name Agusta first rose to prominence in the early twentieth century, identifying a pioneer in the fledgling Italian aeronautics industry: count Giovanni Agusta. Originally from Sicily but living in Lombardy, Giovanni Agusta founded his company in 1907 at Cascina Costa in Samarate (Varese).When he died in 1927, the company passed into the hands of his widow Giuseppina and son Domenico, who quickly found themselves having to deal with a crisis in the aeronautics sector and were forced to diversify to avoid shutting down.
They decided to convert from aircraft to motorcycles, in response to the Italians' growing demand for motorised individual mobility. The first thing they did was come up with an engine which was inexpensive to produce and run: a two-stroke engine with a displacement of 98 cc and a three port timing system, primary gear transmission, an oil-bathed clutch and two gears.In the meanwhile, on the racing front, the Motorcycling Federation decided to reintroduce competitive racing for mass-produced motorcycles.
For this new championship MV Agusta industrialised production of the MV Agusta 124 single-shaft, a bike derived from Cascina Costa's legendary racing bikes. The following year, 1954, saw the debut of the 175 CSS, which was to rise to fame under the nickname the flying saucer because of the disk-like shape of its fuel tank. This model offered more than just attractive appearance, allowing MV's drivers to win in the Sport classes too.
In the second half of the 'fifties the motorcycle market was still booming, though the first signals were beginning to appear of the crisis that would later force many manufacturers to cut investment in racing and applied research. But MV went against the trend here, purchasing Bell helicopter manufacturing licences which put new technologies at its disposal for application to motorcycles. Among the many innovations dating from this time are the construction of a number of prototypes of progressive hydraulic gears, two stroke fuel injection engines and research bikes such as the six-cylinder 500 four stroke. (photo and text :mvagusta.it)
Norton – Commando 850
The origins of the Norton Commando can be traced back to the late 1940s when the 497 cc (30.3 cu in) Norton Model 7 Twin was designed by Bert Hopwood. The twin-cylinder design evolved into the 600 cc and then 650 cc Dominator and 750 cc Atlas before being launched as the 750 cc Commando in 1967. As well as having a radical new frame, the Commando's engine (which was mounted vertically in earlier models) was tilted forward.
This was relatively easy as the engine was pre-unit, that is, the gearbox was not integral with the crankcase, and the change gave three benefits: (i) the centre of gravity was moved further forward; (ii) this allowed more space behind the carburettors for the airbox; and (iii) it gave an attractive raked appearance to the motorcycle. The revolutionary part of the Commando, compared to earlier Norton models, was the award-winning frame developed by former Rolls-Royce engineer Dr. Stefan Bauer.
He believed the classic Norton Featherbed frame design went against all engineering principles, so Bauer designed his frame around a single 2.25 in (57 mm) top tube. Bauer tried to free the Commando from classic twin vibration problems, which had severely increased as the volume of the basic engine design expanded from the 500 cc of Edward Turner's 1938 Triumph Speed Twin. He, with Norton-Villiers Chief Engineer Bernard Hooper and assistant Bob Trigg, decided that the engine, gearbox and swing-arm assembly were to be bolted together and isolated from the frame by special rubber mountings. (photo: bikeglam.com/text: wikipedia)
Opel – Motoclub
Opel Motoclub, an unusual 500c thumper from between the Wars. This machine was one of the highlights of the 1928 Berlin Automobil und Motorrad show: designed by Ernst Neumann-Neander, one of the pioneers of pressed-steel construction, it looked like no other motorcycle on the market. The metalwork was cadmium plated, and most of the leather and rubber was red—right down to the tires.
Even more strangely, Fritz von Opel built a rocket-powered version too. According to The Vintagent, "The rider activated the rockets with a foot pedal, after using the motorcycle's engine to reach 75mph; Opel calculated that 220km/h (132mph) was then possible". Opel's plan to break the world land speed record was unfortunately thwarted by the German authorities, but the more sedate, regular Motoclub lives on.(text and photo bike.exif.com)
Iconic Motorcycle Alphabet – part 4 J K L
Jawa – 350cc
František Janeček developed these motorcycles before the onset of WW2. During this time František Janeček had many patents and inventions accredited to his name. The glory of JAWA didn't finish in 1945, when the company was nationalised and became state property. On the contrary the most up-to-date motorcycle had been developed and constructed secretively during World War II.
It was a powerful and beautiful 2-stroke motorcycle known as the JAWA 250 cc with the compact engine, rear wheel suspension and many other innovations. This model was exported all over the world. In the fifties the further development of this motorcycle using the new idea of unified line production allowing both 250 and 350 cc motorcycle production to run side by side.
JAWA has exported this motorcycle to more than 120 countries worldwide.(Text and photo: jawa.eu)JAWA motorcycles were introduced in India in 1960 and they have a cult following to this present day. Production was carried out directly in India by Ideal Jawa India Ltd based out of Mysore. The JAWA 353/04 designated as 'A' Type, Yezdi 250 'B' Type, Jawa 350 type 634 Twin and Yezdi 250 Monarch models are driven to this day in various parts of the country. JAWA and Yezdi bikes, especially the ones with fuel tank paddings and ignition systems on the fuel tank are now collectors items.(text: wikipedia)
KTM – Ready to Race
In 1953, businessman Ernst Kronreif became a sizable shareholder of the company which was then renamed and registered as Kronreif Trunkenpolz Mattighofen. KTM started serial production of R100 in 1954. With just 20 employees, motorcycles were built at the rate of three per day. The company's first title was secured shortly thereafter with the 1954 Austrian 125 national championship.
KTM first made an appearance at the International Six Days Enduro in 1956 where Egon Dornauer secured a gold medal. Racing continued to be a testing ground for production technology, but next in line was its first scooter, the Mirabell. It started providing a factory team for the ISDE in '64. As the company continued to expand, the workforce totaled 400 in 1971, and forty years after it was founded, KTM was offering 42 different models .(text and photo: ktm.com)
Laverda – 750 SF
Throughout its history Moto Laverda has been characterised as an eclectic and bold company, carefully following the passion of two-wheel enthusiasts, quick to bring itself back up for discussion and to develop the widest range of products: from 1950s runabout bikes, quick but reliable, to the powerful maxi bikes in the 1960s and 70s that set the duration competition world on fire, down to the powerful and innovative 125 models in the 1980s. Established on 13 October 1949 by Francesco Laverda, Moto Laverda started at Breganze, in the province of Vicenza, as a motorcycle manufacturing company.The first model, the Laverda 75, was officially introduced in 1950.
The commitment to sport competitions and the success in various editions of the Giro d'Italia, the Motogiro, the Italian regularity championship – in addition to a numerous series of wins in national and international races with the Laverda 75 and from 1955 with the Laverda 100 – allowed the small company to grow and begin to gain recognition among fans. Until the mid-sixties production was focused on small engine bikes, mopeds and scooters.
It was July 1958 when the Laverdino 48 was introduced- a 4-stroke moped – and a year later the 49 cc scooter made its début, whereas 1961 was the year of the 200 twin cylinder. Around the late sixties Massimo Laverda, son of founder Francesco, turned an important page for the Breganze brand's range, pushing company production toward higher engine capacity bikes.
As early as 1966 the Laverda 650 cc was introduced and favourably welcomed by the general public, but huge success came in the seventies with the Laverda 750 which, exported all over the world, open the gates to an extremely fortunate series of sport bikes that would build the legend of the Breganze brand. In 1970 the Laverda 750 SF series was created, which continued through 1976, when the market demand turned toward even higher engine capacities than those that had, until then, classified the Laverda SF as the pinnacle of maxi sport bikes. With its orange colour scheme, the Laverda SFC, a competition version made from 1968 to 1976, made a great stylistic impact, taking a healthy series of wins in the sport events reserved for factory bikes, from the 1968 Motogiro d'Italia to the regularity and speed races all over Europe.(Text:laverda.com photo:retrocustomracer.blogspot)
Iconic Motorcycle Alphabet – part 3 G H I
Gilera – The Gilera Four
Gilera's history of racing four-cylinder machines goes all the way back to 1936 when the factory bought the rights to the CNA "Rondine" four-cylinder machine. This was the first practical bike to have the cylinders transposed across the frame in the manner which, much later, the Japanese made the industry standard. The Gilera Four had many re-designs until its peak year in 1957 when it won the 500cc World Championship.
Gilera was owned, and very tightly controlled, by founder Giuseppe Gilera and he had ambitions to make his company a world leader in motorcycle design and production. As well as being an astute businessman Gilera was a talented motorcycle racer, and mechanic, and understood the potential of the four-cylinder engine – and the publicity it could bring to the Arcore factory. Always retaining an across the frame design for cooling, the Gilera "Four" underwent many re-designs until it reach its, almost, ultimate form in Kay's recreation of the five-speed, 1957 design which gave Bob McIntyre the 500cc World Championship. (photo: frank melling text motorcycle usa)
Hodaka – Combat Wombat
One of the biggest names in the dirt bike craze that hit the US in the 1960s was Hodaka. The history of this Oregon-based company is complex, unlike its products: it was a Japanese-American joint venture, was owned by Shell Oil at one point, and towards the end of its life attempted to purchase Fuji Heavy Industries. Hodaka disappeared at the end of the 1970s, leaving a legacy of lightweight and competitive trail bikes—with names such as Combat Wombat, Super Rat, Dirt Squirt, Road Toad and Thunderdog. (photo and content :bike exif)
Hesketh – V1000
Hesketh Motorcycles was inspired by Lord Hesketh following his huge success in Formula 1 culminating in Hesketh Racing winning the 1975 Dutch Grand Prix with famous British racer James Hunt at the wheel. The Lord and his team wanted to use the knowledge gained from their F1 victories and create an all new high quality, British motorcycle. After two years of intense development on site at the Lord's Easton Neston estate, the first Hesketh motorcycle to be introduced to the world was the Hesketh V1000 and during 1981-1982 a purpose built factory was built at Daventry to manufacture the first Hesketh model.(photo and text:heskethmotorcycles.com)
Indian – Scout
The Indian Motocycle Co. was originally founded as the Hendee Manufacturing Company by George M. Hendee in 1897 to manufacture bicycles. These were initially badged as Silver King and Silver Queen brands but the name American Indian (very quickly reduced to simply Indian) was adopted by Hendee from 1898 onwards because it gave better product recognition in export markets.The Scout and Chief V-twins, introduced in the early 1920s, became the Springfield firm's most successful models.
Designed by Charles B. Franklin, the middleweight Scout and larger Chief shared a 42-degree V-twin engine layout. Both models gained a reputation for strength and reliability. Between 1962 and 1967,Burt Munro from New Zealand used a modified 1920s Indian Scout to set a number of land speed records, as dramatised in the 2005 film The World's Fastest Indian.(text: wikipedia photo:parkerindian.com )
Izh- Jupiter
IZH Motorcycles are all 2-strokes and pretty much all 350cc. These have been imported to the UK under the names Cossack, Neval and for a very short period Kalasnikov. Tough modern emission standards in Europe have killed these bikes as far as new imports go. Fairly easy to identify, the Izh Jupiter has 2 cylinders and the Izh Planeta has only one, there is also the Planeta Sport, with a high power (for Russia) single. (photo and text: Cossack motorcycles)
Iconic Motorcycle Alphabet – part 2 D E F
Douglas – Dragonfly
The Dragonfly was known as the Dart while in development and was based on the Mark V Douglas and an earlier 500 cc (31 cu in) prototype. Aiming to overcome the outdated image, designers were commissioned from the Reynolds Tube Company to develop a completely new open duplex frame of welded tubing, including a swinging arm with twin Girling dampers (state of the art for the time) with leading link front suspension. The strengthened and streamlined 348 cubic centimetres (21.2 cu in) engine had a modern coil ignition, AC generator and distributor, with bolt-through cast iron cylinders and heads and pushrods made from Duralumin.(text: wikipedia photo: nadder valley classics)
Excelsior – The Manxman
The Manxman was first raced at the 1935 Isle of Man Lightweight TT. The works bike had a left port aluminium head and barrel but had a very long stroke and was slow. The following year saw the first appearance of shorter stroke four-valve cammy racers. They raced again in 1937 TT in both 250 and 350 capacities but were retired in May 1938 before that year's TT.
The TT bikes reverted to 2-valve heads but had plunger rear suspension. They were just as quick as the 4-valvers and much easier to set up. Excelsior did not officially contest the 1939 TT but a syndicate raced the previous year's machines as well as a prototype 500cc production racer.
Although Excelsior Manxman did not win a TT before the war, they came 2nds in 36, 37 and 38 and 3rd in 1939. Perhaps their greatest success was winning the European GP in front of 200,000 people at Chemnitz in Germany in 1936.(text:wikipedia photo: roncobb.com)
Flying Merkel
The Flying Merkel had a conservative engine-control system featuring an automatic inlet valve and a pre-set outlet valve.The V-shaped engine initially displaced 884 cc and delivered 6 hp through a two-speed gearbox and a belt, and had a maximum speed of 97 km/h (60 mph). A motorsports version without brake was available with a 997 cc motor including roller bearings, Bosch magneto ignition, Schebler carburetor and chain drive.
The roadworthy version had a band brake on the rear wheel and was sold for $325 USD.An innovation was the motorcycle fork, patented by Joe Merkel as a truss fork and which could be seen as a predecessor of the telescopic fork. The Flying Merkel had an automatically dripping oil feeder, which was subsequently copied by Indian and Harley-Davidson. In 1913 a new model appeared: the engine had now an automatically controlled inlet valve and a spring-loaded kickstarter.
Production ceased in 1915. The Flying Merkel achieved its iconic status through the shape of its tank and the colourful body paint Merkel achieved its iconic status through the shape of its tank and the colourful body paint .(photo: wannbemc.com text: wikipedia)
Iconic Motorcycle Alphabet – part 1 A B C
Who doesn't know their alphabet! May we present the first instalment of the Iconic Motorcycle Alphabet. Now Iconic means a lot of different things to a lot of different folk. that said the opinions expressed here are purely arbitrary and culled from various other expert websites dealing with old iron classics and the like.
To paraphrase a line out of an old Monty Python sketch. Don't know much about art but I know what I like. So in that spirit I know enough about motorcycles to appreciate their design, innovation and historical context to attempt this endeavour.
Shall we begin?
Ariel-Four Square
The original company was established in 1870 by James Starley and William Hillman to make bicycles. The name came from the first penny farthing bicycle, which was so light they called it the Ariel .It merged with Westwood Manufacturing in 1896 and made a powered tricycle in 1898 with a de Dion engine. In 1902, Ariel produced its first motorcycle, which had a Kerry engine with an innovative magneto ignition and a float carburettor.
In 1918, Sangster's son Jack took over and developed a range of motorcycles to include 586 cc and 992 cc machines and persuaded the designer Val Page to join the company. Ariel was merged with a company called Components Ltd. but this venture failed and in 1930, Jack was able to regain control and set up a new factory in Birmingham. One of their first bikes was the Ariel Square Four,(aka the Squariel) designed by Edward Turner followed by the Ariel Red Hunter The Red Hunter was a success, and made Ariel able to purchase Triumph.(text Wikipedia photo:yesterdays.nl)
Bultaco – Sherpa T
The origin of the Bultaco motorcycle company dates back to May 1958. Francisco Paco Bultó was a director of the Montesa motorcycle company founded in 1944. Although they made road and road racing motorcycles, the company's area of dominance was off-road, in motocross, enduros, and observed trials competition. Perhaps the most famous Bultaco model is the Sherpa T, a trials bike, which revolutionised the sport in the 1960s.(text: Wikipedia photo:sigmadzn.com)
Can Am – Spyder
Can-Am is a motorcycle producing subsidiary of the Bombardier Recreational Products, a Canadian corporation. Can-Am began producing motocross and bikes using engines provided by the company Rotax, another Bombardier subsidiary. The Rotax motors used a slightly unusual style of intake.
A rotary disc system was employed and this plate was altered repeatedly between T'n'T (track and trail) and MX models. This plate is accredited with the horsepower gain over conventional piston port motors used on Japanese motorcycles. The MX3, produced in 1977, was the pinnacle of Can Am.
Its 36 horsepower (27 kW) was 6 more than the closest competitor. In 2007, the Can-Am brand was also used to introduce the Spyder.(text:wikipedia photo: motorcycle mojo)
'39 Royal Enfield Bullet 350 Vintage Motorcycles
Why Enfield Is ROYAL How To Make & Do Everything!
Royal Enfield Unit Construction(UCE) Engine vs Royal Enfield Cast Iron…
Jay Leno's Latest Motorcycle is a Royal Enfield Bullet G5 Classic…
Royal Enfield Bullet Classic 350 Features & Specs IndiaNews