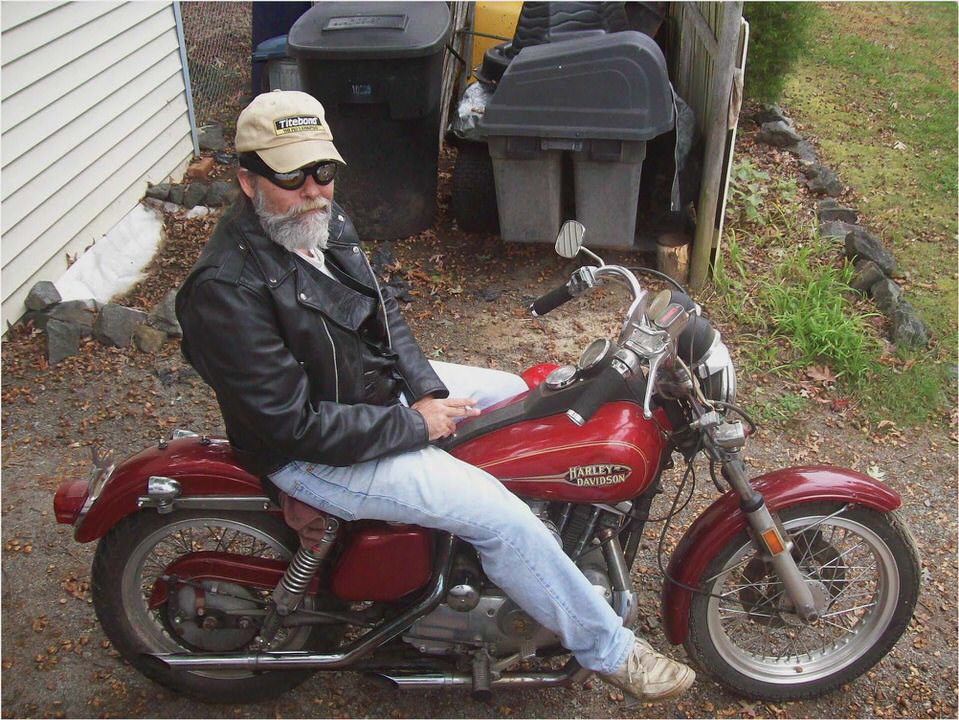 Military Production/Conversion Diesel Motorcycles
Information on the Civilian version of this Motorcycle, the Altius Scimitar.
The HDT M1030 Diesel Motorcycle and variants
Posted 15th August 2009: In his latest interview Fred Hayes says that HDT are currently engaged in converting a quantity of the US army's gas KLR's over to diesel. See the interview here. He also indicates that HDT would hope to be accepting privately owned gas (petrol) powered KLR's for conversion in the spring of 2010.
667cc Civilian MD670F
Previous PDF's for earlier versions of this motorcycle.
611cc Military US version M1030M1
611cc Military UK version M1030M1
611cc Civilian version D65A01 Bulldog
Watch this space for updates.
Byron Schmidt and Fred Hayes fresh from setting new records on the HDT Diesel Motorcycle.
The AMA Records for the HDT motorcycle are as follows. The FIM records should be available sometime in November
Bike 2 HDT Racing USA – Bryon Schmidt – Record MPH – 107.11 Previous Record – 98.874.
Bike 3 HDTUSA – Fred Hayes – Record MPH – 92.562 – No Previous Record.
(Bikes 2 and 4 are normally aspirated, 6 and 8 were turbo charged.)
Dieselbike.net would like to congratulate HDT on these results. We know the RD Dept at HDT put in a lot of work and these results must be very satisfying for all concerned.
HDT continue to enter their bikes into the BUB Speed Trials each year.
The HDT MD670F Diesel Motorcycle
The new civilian issue 670cc HDT multi fuel motorcycle, the MD670F . Adventure touring could change forever if these hit the road.
HDT Limited Edition KLR
The text of the June 2006 Newsletter:
As most of you already know, HDT has had to delay production of the commercial D650 Bulldog due to recently increased orders for our military models.
During the last 6 months, in anticipation of our commercial model release, we have greatly increased production capacity with the completion of our engine and motorcycle assembly lines. Unfortunately, for our commercial customers, the expansion is now needed to fill our ongoing military requirements.
We maintain plans to produce our commercial diesel motorcycle, the D650 Bulldog, and are increasing our production capabilities as fast as we can.
I want to personally extend my thanks to all you who have shown interest in our diesel motorcycles. We will continue to publish updates of our commercial motorcycle release through our newsletter.
Fred Hayes
President
HDTUSA
Hayes Diversified Technologies (HDT) of California have recently revamped their web site and announced that they will begin a limited production for the Civilian market in March 2006.
Some good news: In the last few months, we've been able to improve performance and overall operability. We've been able to improve power throughout the rpm range and further reduce vibration at cruising speeds. Fuel mileage has also been improved. (See Economy Run in Upcoming Events).
Biodiesel: We've had a number of requests to do more testing using various blends of biodiesel, including B5, B20, and B99/B100. We'll keep you up-to-date on the test results.
Motorcycle Assembly Line: We've started using our new motorcycle assembly line. It will allow us to improve efficiency, increase production rates and retain high quality.
Engine Assembly Line: We are just finishing our new diesel engine assembly line. It is a big step from modifying existing motorcycles to producing our own motorcycle engines. HDT is using innovative production techniques, such as these specially designed engine stands to try and keep costs down and quality high.
RD Center. We finally moved into our new RD Center where we're continuing to find more power, smoother operation, better fuel economy and lower emissions. Currently we're testing various blends of biodiesel.
Very interesting stuff. More on
biodiesel later.
Dynos. We just took delivery of our 3rd Dynomite motorcycle dyno from Land Sea. (www.land-and-sea.com) This makes our third dyno from Land Sea. We have the original engine dyno, our eddy current RD dyno, and the latest unit that will be used for final production testing .
The text of the October 2005 Newsletter:
Commercial release of the Diesel Fuelled D650-A1LE Bulldog!
We are very excited about the production of our new commercial version diesel motorcycle the D650 Bulldog, which is the theme of this month's Newsletter.
We have had an overwhelming response and have received literally thousands of inquiries. Due to the volume of e-mails and telephone calls we are unable to respond personally to every inquiry. We can assure you that we are receiving each and every message.
Just a reminder, the surest way of getting updates and information about our company and product releases is through this newsletter.
Currently, we are undergoing a final review of Federal and State regulations with regards to our commercial motorcycles. We plan on accepting firm orders for the D650-A1LE Bulldog soon and will be announcing the availability date through this newsletter.
Below is a list of just some of the features we plan on offering for the first limited release of the Bulldog. We will be offering a limited production run in 2006 and full production will start for the 2007 model year.
First, the 2006 Limited Edition D650-A1LE Bulldog
will be very special:
It will be the only production run of commercial diesel motorcycles that will use the military engine and limited to only 200 units.
_ The D650-A1LE will have custom graphics by Wally World.
_ It will have special Noleen/F1 rear suspension and custom tuned front suspension.
_ The D650-A1LE will be available with the customer's choice of Dunlop D606 or D607 tires.
_ Gearing will be customized to the rider's preference for on-road, off-road, or adventure touring.
_ The D650-A1LE will have a custom seat cover.
_ The D650-A1LE will have a custom, military style, tool kit, especially equipped for adventure touring.
Second, we plan to offer individualized engine serial numbers. After receipt of your deposit for the 2006 Ltd. D650-A1LE Bulldog, HDTUSA will provide you with a custom, military-style leather Bomber Jacket that includes a special patch with your individualized engine serial number.
Additionally, each bike owner receives individualized documentation and a bronze medallion with the individualized engine serial number.
Individualized engine serial numbers will be assigned on a first come, first served basis, with the exception of serial number 00001. We intend to auction off the first production unit with the proceeds going to a Marine Corps charity and the Marine Corps Heritage Museum in Quantico, Virginia.
Owners will be provided with monthly updates as to the progress of the commercial production.
Third, we will be offering a limited choice of colors and graphics. We are working on color and graphic details now and will announce the options in an upcoming newsletter.
PRICE: The Manufacturer's Suggested Retail Price for the D650-A1LE Bulldog will be $18,999.00 (the price is subject to change until the opening of our initial offer to sell and some restrictions may apply.) A non-refundable deposit of 10% of the purchase price will be required to hold your bike. The balance will be due on presentation of documentation and notice that the unit is ready for shipment. For our customer's protection, deposits will be refunded if HDTUSA is unable to deliver their motorcycle.
We plan to provide more details on the 2007 full production D650-A2 Bulldog in an upcoming newsletter.
DEALERSHIPS: We are negotiating with a select group of the top motorcycle dealerships in the continental United States. If you are currently a motorcycle dealer and are interested, please provide your business address and motorcycles models you currently sell.
Please send the information to dealerinfo@m1030.com
MILITARY DIESEL MOTORCYCLES:
We've had a large number of inquires from people who wish to buy the full military model and we will be conducting an on-line survey to gauge interest. We'll announce when the survey is ready in an upcoming newsletter.
We are looking toward the future
and the dawn of a new era in motorcycling.
Fred Hayes
Hayes Diversified Technologies
Sept 5th-9th 2005: KLR sets new speed records on the BONNEVILLE SALT FLATS. Checkout their site for detailed information. HDT.
Hayes Diversified Technologies ( HDT ) of California have recently revamped their website and announced that they will begin a limited production in March 2006. Download some of the latest.
Visit the new HDT and F1 Engineering websites.
Latest Press Release from HDT/F1 – August 2005
Currently all diesel engines and M1030 diesel combat motorcycles are produced under a military contract for the USMC, they are not available to the general public.
However, to promote the civilian version of the diesel motorcycle we will shortly be offering a limited number of bikes to the public with serial numbers xxx-001 through xxx-100.
We will be requiring a substantial deposit that will go into an escrow account, in the event that something unforeseen happens to prevent us from producing a civilian version, this deposit will be fully refunded.
Full details will be on our website as we get further into the project.
When we do go public with the diesel motorcycle it will be available in the US, Canada, Europe and Australia, then the rest of the world.
Price has not been set yet but we are guessing at about 20% over the MSRP of the KLR 650.
The diesel engine itself will be available separately, for retrofit and for OEM and special project use.
Other projects that are in the development stages include a 1000cc, 4 overhead cam v-twin diesel engine designed for the US Army for ATV use, this engine will be offered in 90hp normally aspirated and 110hp turbocharged versions.
This will be a single unit engine (no transmission), so it will make a great engine for large cruiser motorcycles.
One other project is a 1500cc flat 4 (boxer) high performance diesel engine being designed for US Army and USMC low profile gunship platforms, again this engine will be in the normally aspirated and turbocharged configurations.
All of our family of high performance, small diesel engines are designed to start and run on multiple heavy fuel oil and kerosene based fuels, specifically JP8 jet fuel as well as all aviation kerosene, AVTR, NATO Mil Spec diesel, CARB low sulfur diesel and B20 and B100 Biodiesel fuels.
We have run sub zero start and run tests in Labrador, using #2 diesel fuel, JP8, B20 and B100.
The bikes started easily after being left outside all night and performed all functions of the test flawlessly.
Thanks for your interest,
Roger Flynn
F1 Engineering Inc.
Earlier News:
F1 recently took two bikes to the Bonneville Salt Flats and set a new Speed record for a diesel powered bike. 85.46 mph was achieved by one of the machines. Sept 2004.
522 machine are now being delivered to the US Marines. F1 are now looking into doing the civilian version.
Earlier Press release from HDT:
Production of the civilian version of our military diesel KLR has had to be delayed for a short time.
We are just a small company and have been working on this engine for about six years now, however we have been unable to attract any financial backers or partners to the project.
Even though the US Government has pretty much paid for all of the development of the engine, we still need private funding of around $2 million, a very small sum considering the huge market for this particular, world's only high performance small diesel engine, especially in light of current events and current gas prices.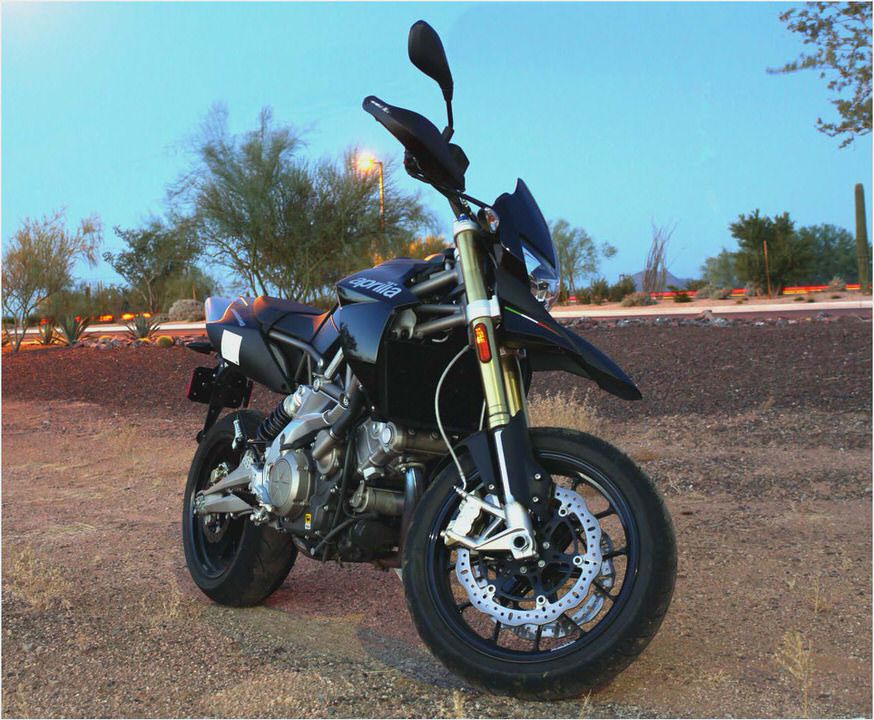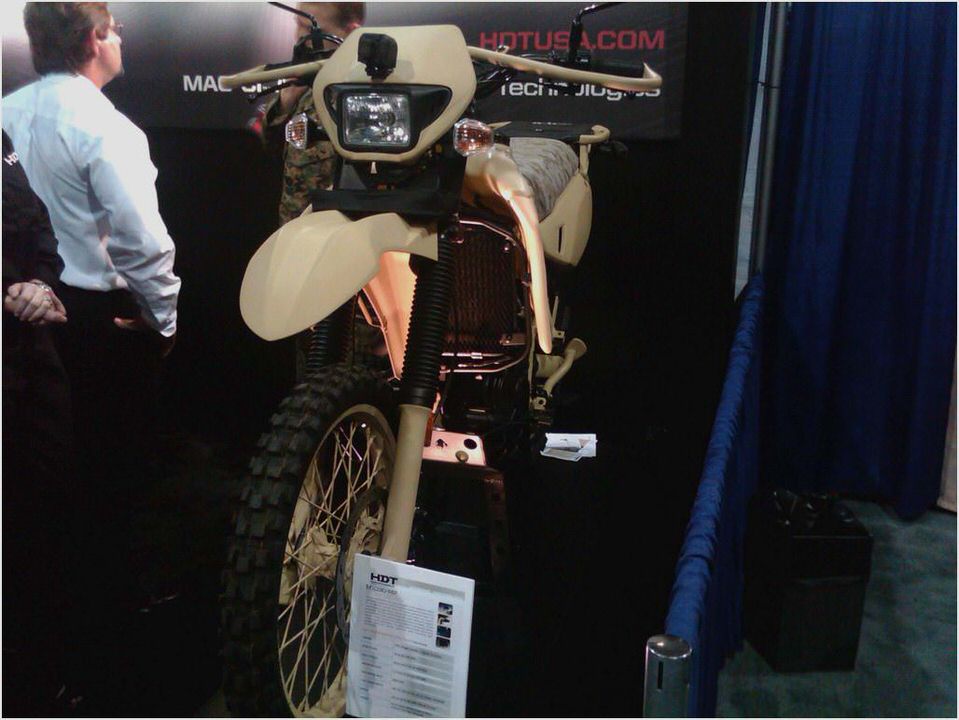 This funding is required for EPA and DOT testing, crash testing, reliability testing (even though we have thousands of miles on the military bikes and upwards of 60,000 miles on a couple of the earlier test bikes), production facilities, marketing, advertising, warranty and spares programs, etc. plus a million other details that we are not required to perform on the military units.
All of our resources are currently being used on the new USMC contract for 600 Diesel Combat Motorcycles.
Scheduled delivery of the first production bikes to the USMC is August 2004, with production continuing through 2006.
We had hoped to be building engines for the civilian version alongside the military unit, as this would have reduced cost quite significantly, the cost of 5,000 sets of engine castings from the foundry is obviously a lot less per engine than 600 sets. The same goes for everything else in the engine.
So, although we are still actively searching for a partner / backer, we are sad that we have not yet been able to get this great machine out on the highways. We do however, still hold out hope that someone with the financial resources needed will come along to help us continue on with the project.
Meanwhile, yes we are continuing to build the diesel engines for use in the USMC Diesel Combat Motorcycle, and of course our development program continues on alongside the production line.
With NATO's new requirement for one battlefield fuel several NATO countries are currently testing our bikes, all have given glowing reports on the bikes performance, especially the ease of riding even with amateur riders, and of the quiet, smoke free, easy starting diesel engine.
We now have software engineers working on mapping the engine for a new common rail fuel injection system, the same system used on the new Ford Powerstroke and GM's Duramax.
This should give us quite a boost in horsepower over the current mechanical unit and make the machine very tractable under all conditions.
The production USMC version of the diesel KLR is now right at 40 horse power at 5700 rpm with 45 foot pounds of torque. With a power range from 1200 rpm thru 7500 rpm!!
The very latest version now running on the dyno has a lighter weight flywheel, a new cast aluminum cylinder and a re-designed cylinder head.
This engine is producing horsepower up to 8500 RPM and has extremely good throttle response through the whole power range.
Dry Weight: 369 lbs.
Fuel type used during tests; Diesel / Aviation Kerosene / Biodiesel (20% and 100%)
Performance: 0-30 mph, 3.3 sec. – 0-60 mph, 8.6 sec.
Maximum speed as tested; In excess of 102 mph.
Fuel Mileage as tested (full military load); 105 mpg @ 55 mph.
We are hoping to run one of the bikes at the Bonneville Salt Flats in September, we have managed to talk the organizing body into making a series of new classes for a diesel engined motorcycle, one of the planned runs will be on 100% biodiesel if we can get a little backing from the biodiesel or soy industries etc.
Our future plans include a v-twin diesel engine for ATV and Cruiser use, we have our engineers already working on this engine and several other variants.
For those of you that are looking to replace your gas engine with one of our diesel engines, unfortunately at this time all of the units are being produced under a military contract and, until we start production on the civilian unit with private funding, we are not able to offer any of the engines, engine components or complete bikes for sale.
Thanks for your interest, and if you know of an enthusiast or someone with the financial resources available that might be interested in our project, please let us know, we need to get the word out there.
Regards,
Roger G. Flynn
F1 Engineering
10844 E Avenue, Suite A-1
Hesperia, CA 92345
www.f1engineering.com
A recent Press release stated. However, to promote the civilian version of the diesel motorcycle we will shortly be offering a limited number of bikes to the public with serial numbers xxx-001 through xxx-100.
We will be requiring a substantial deposit that will go into an escrow account, in the event that something unforeseen happens to prevent us from producing a civilian version, this deposit will be fully refunded.Full details will be on our website as we get further into the project.When we do go public with the diesel motorcycle it will be available in the US, Canada, Europe and Australia, then the rest of the world. Price has not been set yet but we are guessing at about 20% over the MSRP of the KLR 650.
Earlier Updates
I'm hearing that an order for 500 machines is expected any day now. It's thought that Kawasaki USA may start to manufacture the machines.
Latest: HDT have received a $2.2 million order from the United States Defence Dept to manfacture the KLR.
The HDT-RMCS motorcycle is a collaborative venture between Hayes Diversified Technologies (HDT) of California and RMCS to develop a production diesel motorcycle. The engine was designed at RMCS and is being produced by HDT. Development has been undertaken jointly by HDT and RMCS. The bike uses a Kawasaki KLR 650 rolling chassis, modified for military use.
Current status of the project is that pre-production bikes have been fully trialled and evaluated by the US Marine Corps. As a result of these trials, the USMC has now accepted the bike for service, and production is expected to commence next year. USMC currently has gasoline KLR650s in service and all these will ultimately be converted for the diesel engine.
The UK MoD currently has several bikes under test, and other NATO armies, including France and Germany, have expressed serious interest. We are now looking at other applications, both motorcycle and non-motorcycle, for this engine technology. However, there are NO immediate plans to offer the motorcycle to civilian customers, as we are presently fully committed in satisfying military orders.
It is possible that a civilian version of the bike will be made available eventually but this the cost would be about 20% up from a standard bike. For the forseeable future, while the Military are swallowing the cost of this machine, they are unlikely to want to see it sold cheaply to the general public.
Based on a Kawasaki KLR650 the 584cc engine is designed to run on either diesel or aviation kerosene. Some parts from the original engine, such as the generator, have been used on the new machine in order to save money but essentially this motorcycles engine is completely new. This makes this machine completely unique, it being the first purpose built diesel motorcycle engine ever built.
The new KLR Diesel eclipses the older style generator bikes.
With a range of 120 miles per gallon the bike develops 33ftlb of torque and has a top speed of 80 MPH.
A nice close-up of the engine.
Yours truly gets to grips with a prototype Diesel KLR.
As you can see from the above picture, those great guys at R.M.C.S. invited me along to see the new machine and even went so far as to let me loose on it. I completed a route of around 5 to 6 miles, in damp conditions, circling the nearby town before returning. I can report that the bike performed and handled well as I shifted up through the five gears and got it up to speeds in excess of 70 M.P.H. down the local bypass.
The engine revved very freely up tp 5,500 R.P.M. and being water cooled was surprisingly quiet for a diesel. The harsh knock normally associated with such engines was absent to be replaced by a muffled thumping only marginally louder than a normal KLR. Indeed, I suspect this machine, whilst running, could easily pass unnoticed in amongst a group of similar petrol bikes.The only givaway may be the actual speed at which it ticks over.
It is noticably slower.
I did not get to take the bike off-road though but the 5 new gears seemed very well ratioed to cope with any eventuality. I think the 584cc Diesel engine's output can be compared to that of a smaller petrol machine with added low down grunt. I was told that some riders had felt excessive vibration but I experienced nothing until the engine reached its highest revs. Even then it did not seem unduly troublesome.
Anyone expecting the engine to be heavy will be pleasantly surprised. Compared to others of a similar capacity it is compact and lightweight and perfect for a motorcycle. I'm told the many hours of testing have gone well and the future is looking exceedingly bright for this bike.
I must say it's one thing to read that this machine has a totally new engine and quite another to actually get you hands on it. You begin to realise just what these guys have done in designing and building this engine from scratch. After almost ten years in the making it's great to see this project coming to fuition.
This kind of venture is incredibly expensive and it has to be done right if it's to make a market for itself. I'm pleased to report that this rider gives it the thumbs up and looks forward to the day he can get one for keeps.
Lastly a big thank you to the guys at R.M.C.S. (you know who you are) for giving the author of these humble pages a day out to remember.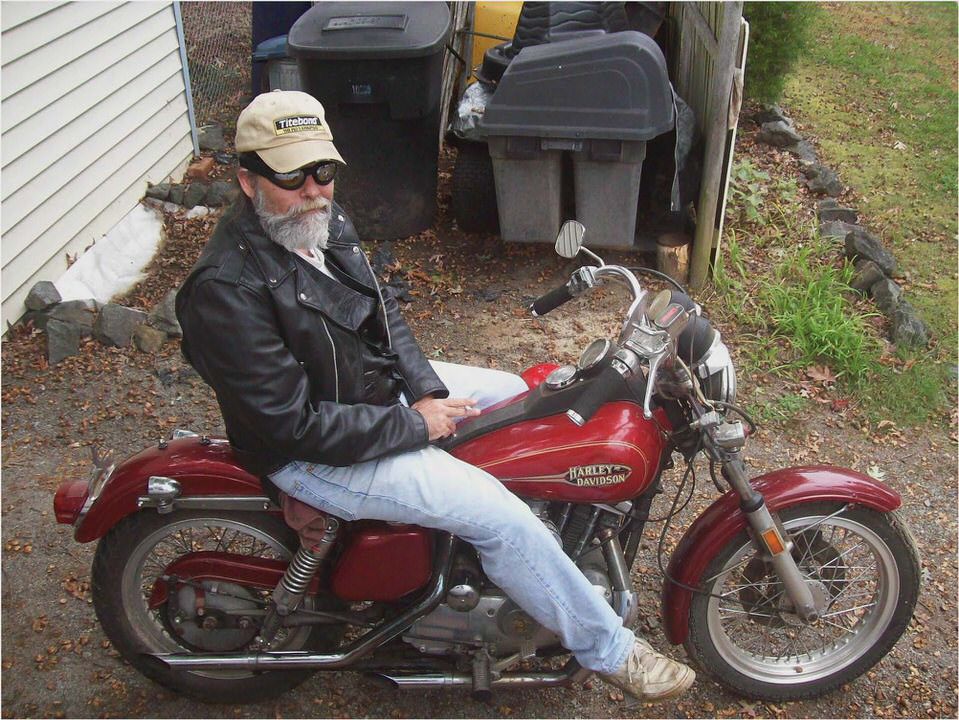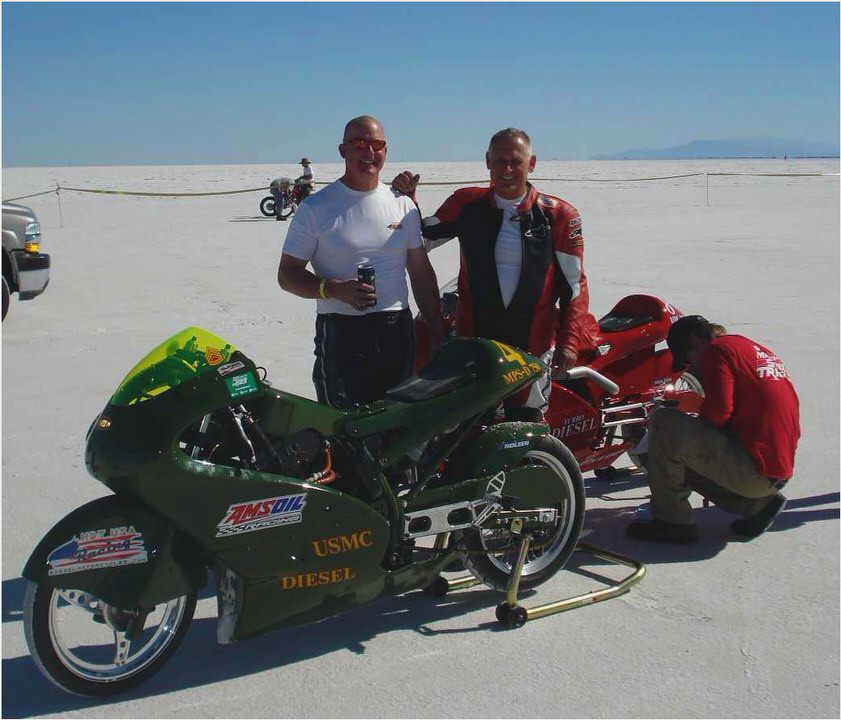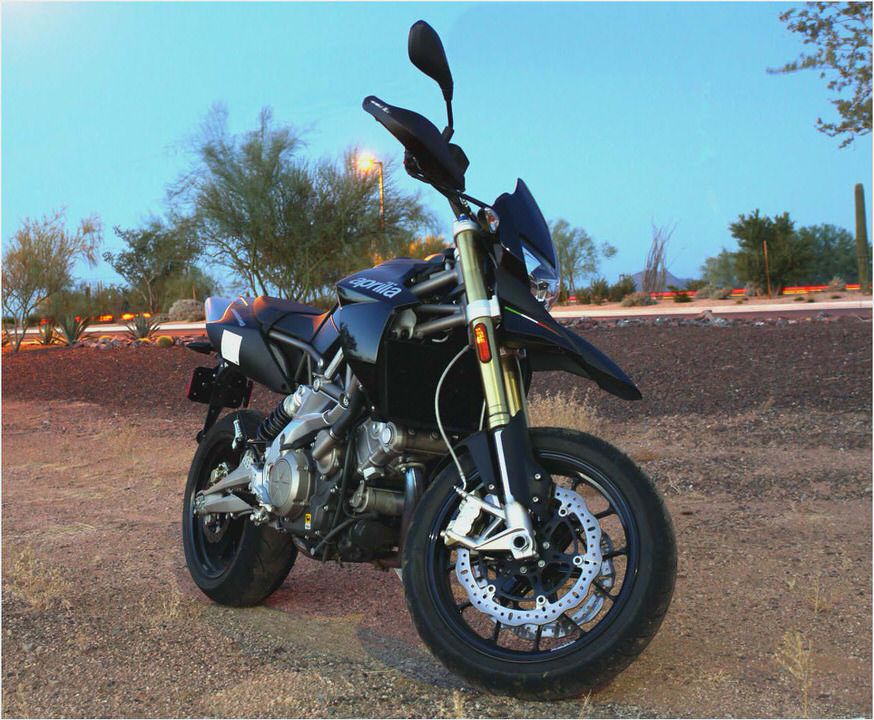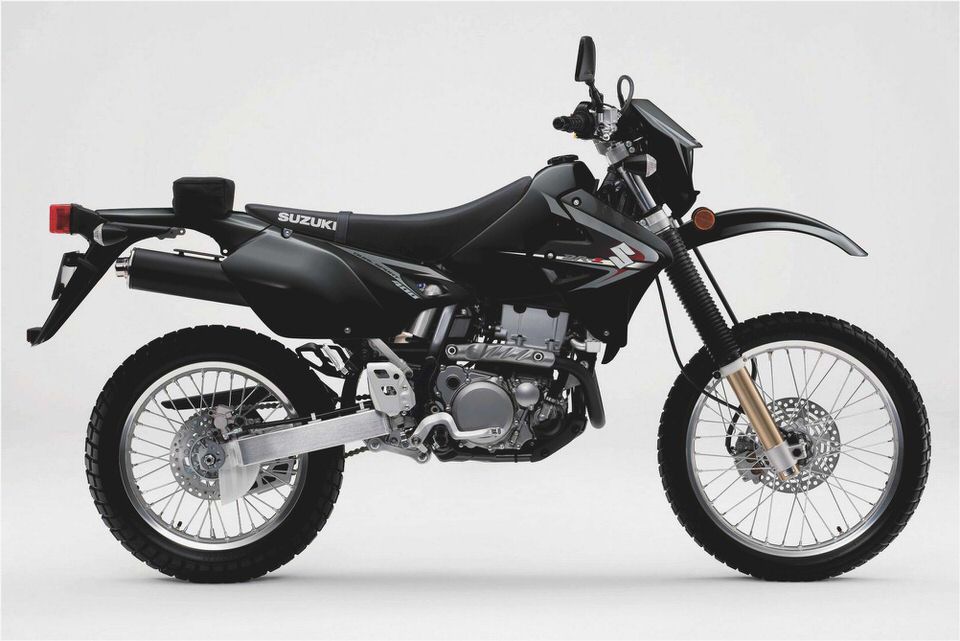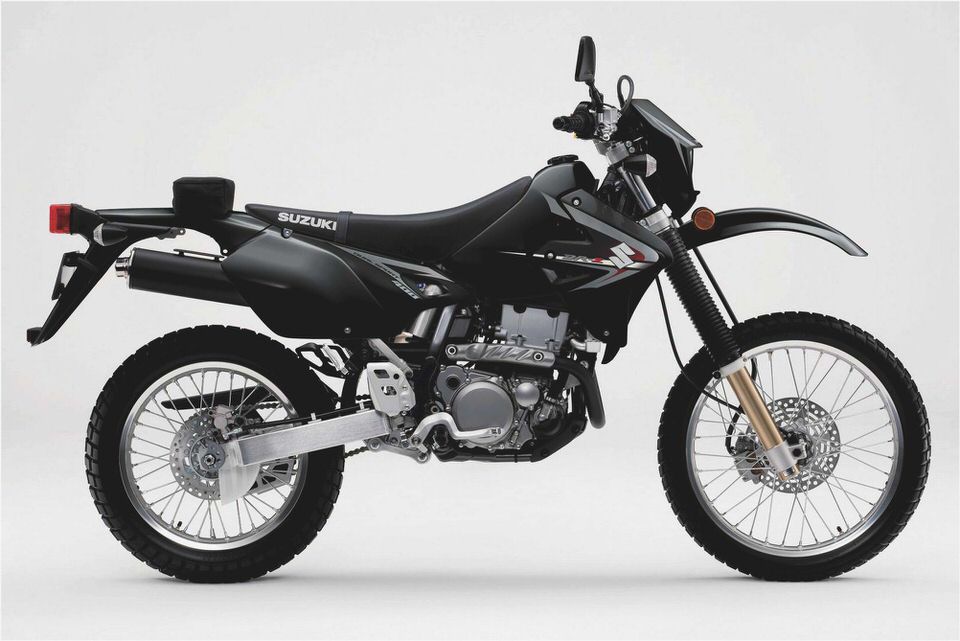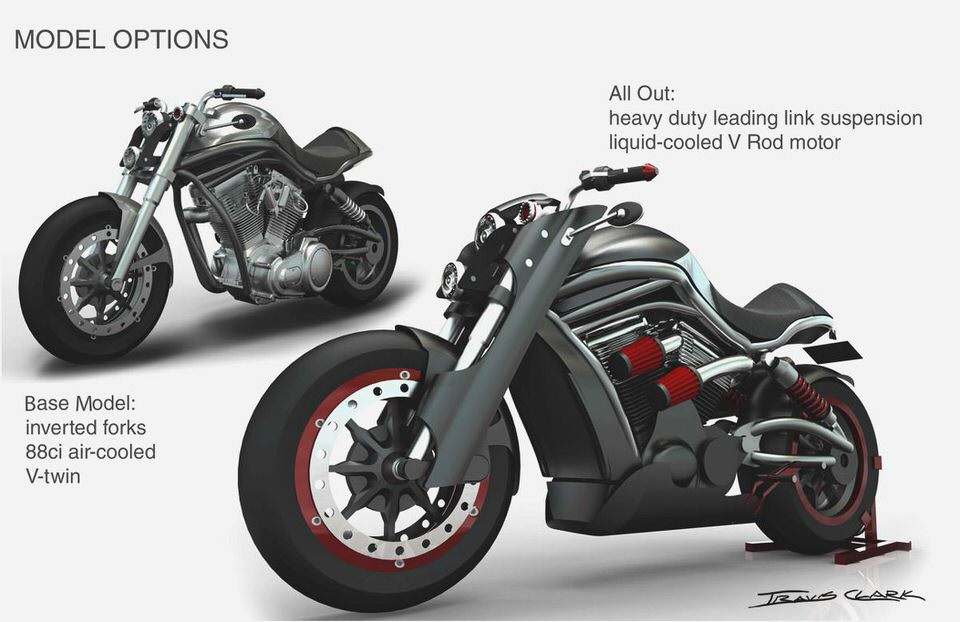 Motorcycle Specifications
Earls – Motorcycle Parts
Hercules W-2000 Motorcycle directory
Hercules W-2000: The First Rotary-Powered Motorcycle – Classic German…
Memorable Motorcycles Hercules W2000 – Motorcycle USA