Save to
Updated Sept. 21, 2009 1:56 p.m. ET
Do you ride a motorcycle or a scooter? For some bikers, that's like asking if you are a winner or a loser, a player or a poseur, a man or a mouse. It used to be an easy question to answer, but Honda just made it harder.
With the new DN-01, pitched as a crossover motorcycle, the Japanese motorcycle giant wants to attract new riders by combining the speed, sharp handling and excitement of a sport motorcycle with the stability and ease of a scooter. It is a risky move, however — if riders start calling it a scooter, the company could lose sales.
So, what's the problem with scooters? In the eyes of some motorcyclists, they are too inclusive. Scooters lack the size, power, and mechanical complexity that give motorcycles their appeal.
Of course, scooters are big sellers that are better suited than motorcycles to certain types of urban and suburban riding.
I rode the new Honda for a week to find out if it really marries the best attributes of scooters and motorcycles. Although my black test bike's shark-like snout gave it a menacing look, it was fairly unintimidating on the road. Like most scooters, it has an automatic transmission.
At first I found the lack of shifting refreshing, mainly because I was riding in congested urban traffic. Freed from worries about stalling because of improper clutch technique, I could concentrate more on what the cars, trucks and pedestrians around me were doing.
Honda's DN-01 motorcycle crossover aims to lure in new riders with scooter-like handling and a sleek profile. Honda Motor Co.
Once the road started to open up I could accelerate without having to fret over finding the right gear. Instead of shifting through a series of distinct gears like the automatic transmission does in most cars, the Honda's gearbox allows the DN-01 to accelerate in a manner that seems nearly seamless.
Aboard the DN-01 I didn't feel like I was on a scooter. The bike is long, heavy and has a riding position similar to large cruiser bikes like Harley-Davidsons. It doesn't have the open, step-through frame that is a signature design element of scooters.
And it has enough power and potential speed for confident highway riding.
However, the Honda's low windshield does little to protect the rider from wind, so it isn't ideal for long highway stints. Its two-cylinder engine also sounds too much like a scooter's power plant. There is none of the bark and rumble that riders crave, which also gives bikes the pleasant illusion of personalities.
The Honda's engine drones uninspiringly, and at 680 cubic centimeters, it made for sluggish acceleration, since the DN-01 weighs nearly 600 pounds when full of fuel and ready to ride.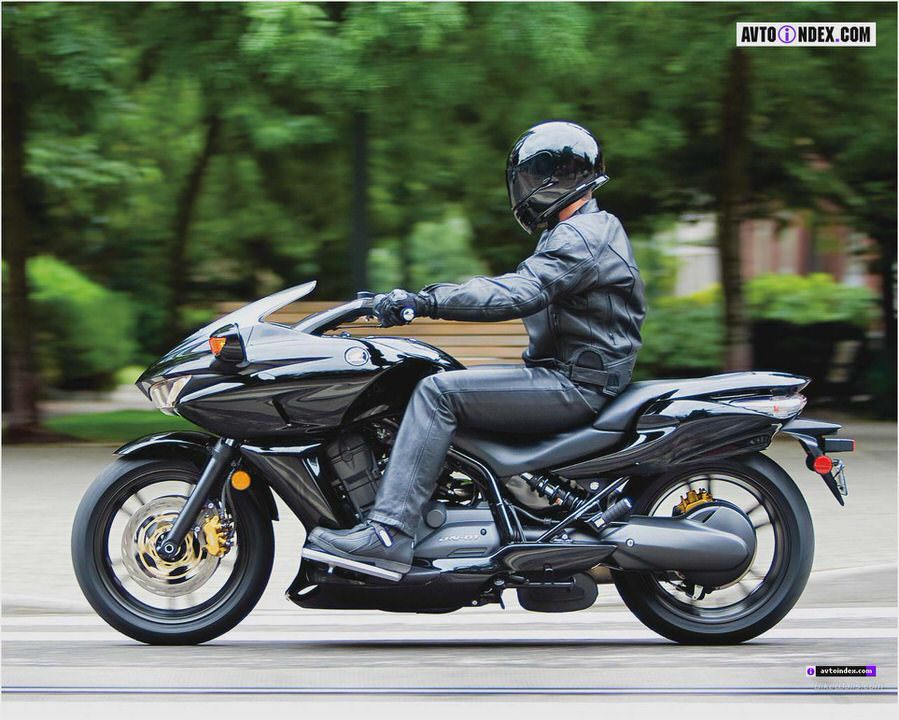 The feel of the Honda transmission while riding is similar to the continuously variable transmissions, or CVTs, found on scooters and even on a few cars. But while those systems use pulleys and belts to transmit the engine's power, the Honda uses hydraulic pumps, valves and motors to vary power to the rear wheel. I missed the joy of shifting manually, but the new system works, making the DN-01 surprisingly easy to ride and not as intimidating to new riders as a conventional bike.
But much of the appeal of motorcycling stems from its difficulty. The reward of riding comes in part from knowing how to do something that most people can't or are afraid to try. Motorcycling requires more concentration, physical coordination and sometimes athleticism than driving a car. When other motorcyclists ask if you ride, they want to know if you can ride a bike with a clutch, manual shifting and other traits that make them a little scary.
You don't want to call yourself a rider and show up for a group ride on a machine they might consider a scooter.
A view of the DN-01's rear suspension. The spiral spring is part of the shock absorber assembly. Honda Motor Co.
And then there is the DN-01's styling. Honda meant for the bike to look futuristic, and it does. But it is a dark, kitschy version of the future, as depicted in films like 'Blade Runner' and 'Judge Dredd'. The Honda would fit right in on the set of either movie.
But those films appeared in 1982 and 1995, and there is something similarly dated about the Honda's look.
The biggest hurdle for potential DN-01 buyers is its $15,599 sticker price. That's enough to buy almost any top-performing bike from Honda, Kawasaki, Suzuki or Yamaha the Big Four of motorcycling. It would even buy an exotic BMW K1300S one of the fastest bikes on the market.
Honda says it doesn't expect the DN-01 to have mass-market appeal. But the bike is a platform for technology, like the new transmission, that could eventually spread throughout the motorcycle industry. Until then, the DN-01 is best for people who like gadgets, aren't worried about image, and like to ride alone.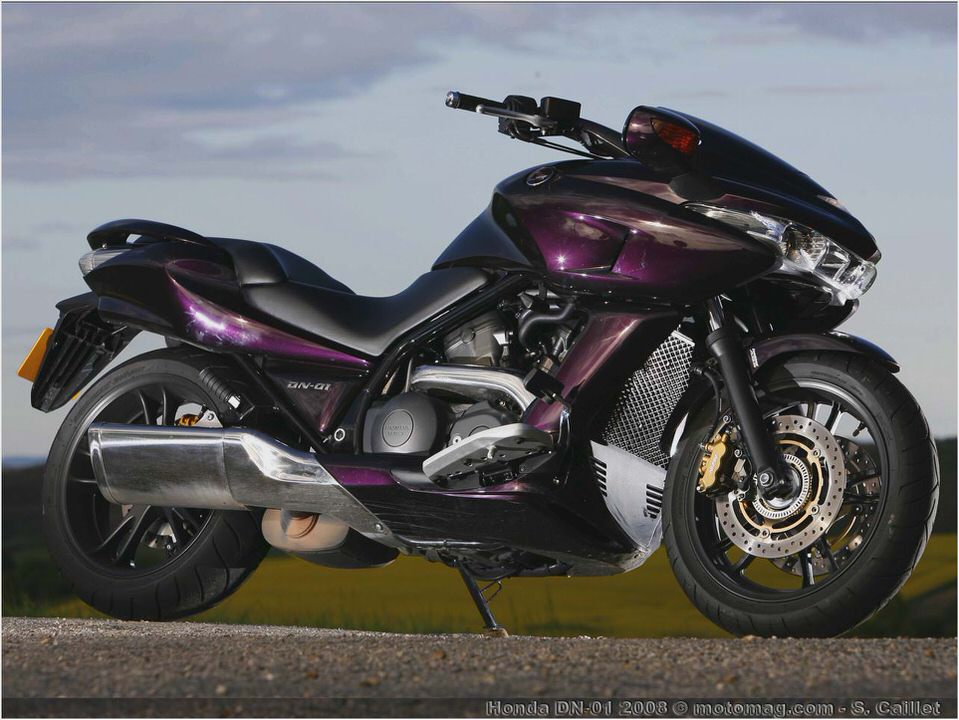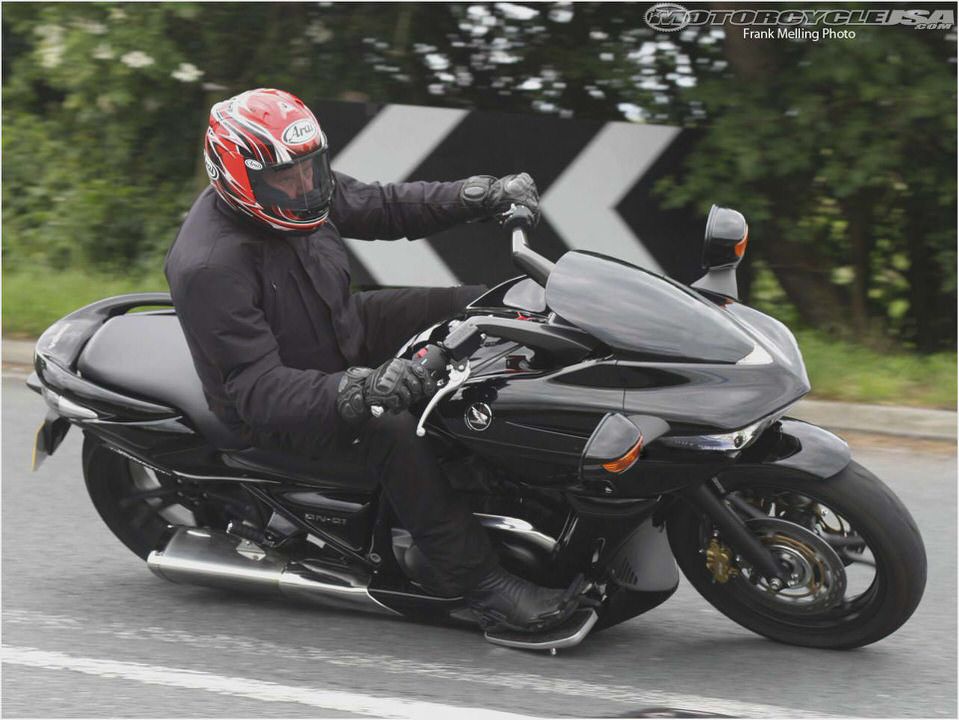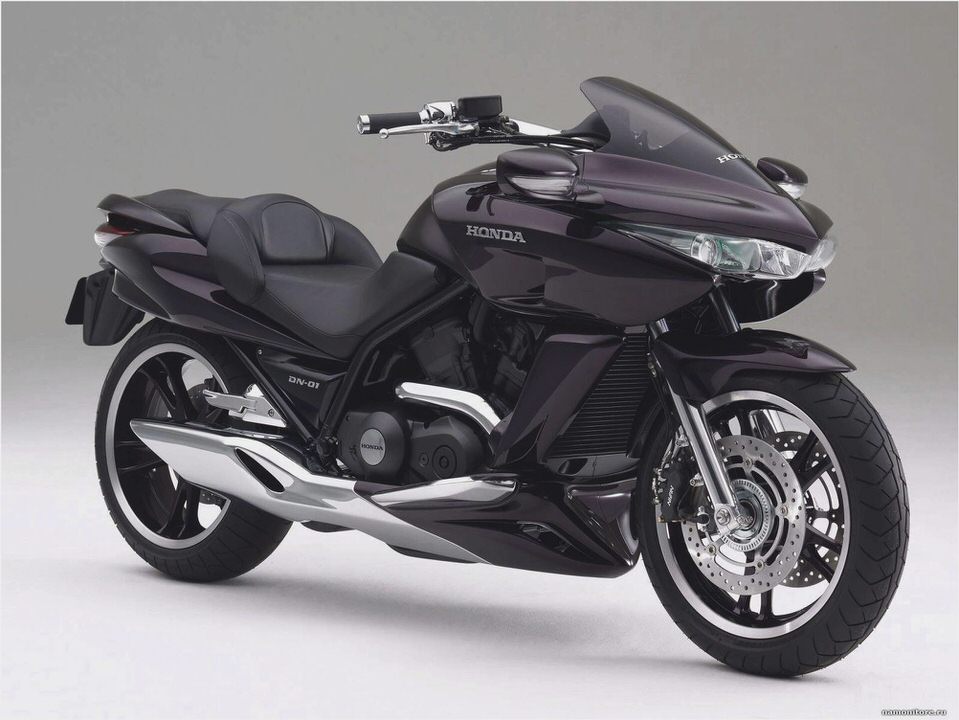 Duel NC700X Vs Honda Suzuki DL 650 V-Strom: Culture Shock New Bikes Info
The Official Buying Guide – Honda CB 750
It's Back Raptor 700 v.s. Honda 700xx – Yamaha Raptor Forum
Honda CBR600RR: PH2 Ridden – PistonHeads
1964 – 1965 Ford GT Prototype – Images, Specifications and Information