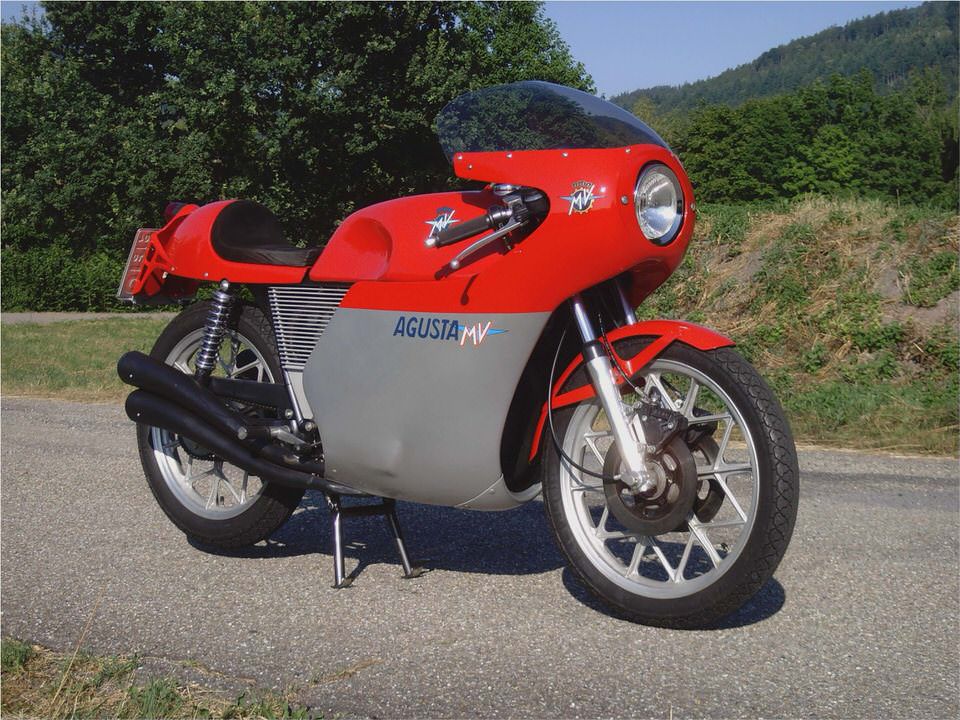 Ducati 1199 Panigale S vs. MV Agusta F4 RR
Ducati 1199 Panigale MV Agusta F4 RR Review
There are many similarities between Ducati's new 1199 Panigale S and the MV Agusta F4 RR. Both are Italian exotica from fabled factories with spectacular racing heritages. Both are Superbike-class motorcycles with liter-plus engines.
Both have traction control and adjustable fuel maps for different riding conditions. Both have top-of-the-line Ohlins suspension and Brembo radial brakes – and both are very, very fast.
However, that is pretty much where the similarities end. The Panigale S's motor, although still a twin, is a radical change from its predecessor and easily the most high-tech Ducati ever. The MV is more of a highly evolved machine that maintains the same inline four, radial-valve design launched a decade ago.
These bikes would clearly excel on the track. However, most of the machines sold will never get there, so we found ourselves more interested in finding the best motorcycle for the real world; perhaps this contest isn't quite as one-sided as one might think. I enlisted the help of three friends – all highly experienced riders with different riding styles, experience, demands, and bike ownership history – and we thrashed both bikes as much as we dared on a variety of roads (individual bios listed below).
The Panigale S replaces Ducati's usual trellis frame with the all-new Superquadro L-twin engine as the centerpiece, attaching the various motorcycle parts – headstock, swingarm, seat, and so on – directly to it. This saves an enormous amount of weight and the Panigale is easily the lightest production superbike currently on sale.
Indeed, at 415 pounds (claimed, wet), the Panigale S weighs less than seven pounds more than the MV claims the F4 RR does dry. The Panigale S is light, minimalist, and super-quick. The Ducati doesn't feel nervous, and it goes where it is pointed, but it is also razor sharp and you have to be careful what you wish for.
The F4, on the other hand, still uses a trellis frame and carries a lot more weight. However, it does so elegantly, and the MV feels superbly well-balanced with swift and predictable handling.
The Panigale S's electronics package is beyond anything else out there non-Ducati. Three riding modes (Race, Sport, and Wet) have a nearly limitless number of permutations and are intuitively accessed via the gorgeous, full-color TFT instrument pod.
Functions include three fuel maps (195 horsepower with direct delivery; full power with smooth delivery; 125 horsepower with smooth delivery), three levels of Engine Brake Control (throttle butterflies open and work in conjunction with the slipper clutch to reduce rear wheel back-torque); a gearchange quickshifter (yes, it's awesome); three-level anti-lock brakes (helps prevent rear-wheel lift under strong braking); eight levels of traction control (number one being the least intrusive); and around 140 levels of electronically adjustable Ohlins suspension. The Panigale S's linkage can also be changed from Progressive (for street use with passenger) to Flat (for track use), though this is done manually without electronic actuation.
Although the MV's suspension is not electronically adjustable, the latest Ohlins 43mm fork and TTX rear shock give superb handling; the clickers are in full view and very easy to reach, should you be so inclined. We left it stock and the ride was firm, yet smooth, on the road. Interestingly, both bikes have Öhlins steering dampers, though neither is electronically adjusted.
Thanks to the all-too-brief influx of Harley-Davidson money and expertise, the MV Agusta underwent a major facelift in 2008 and a kinder, gentler – but considerably more powerful – F4 emerged. The 998cc short-stroke motor puts out a claimed 201 horsepower and sports radial-valves, a slipper clutch, and a decent electronics package that includes two fuel maps (Sport and Wet), and eight levels of traction control. Needless to say, the MV is astonishingly powerful and will lift the wheel in the first three gears with ease.
Classically elegant, the MV's sleek lines are still a traffic-stopper. I wonder if it is starting to look a little dated, principally because of the long seat/tail section, but I was told in no uncertain terms by fellow test riders, Tibor and Andrew, that I am wrong. The now square-section underseat organ pipes still hold the same fascination, of course.
In contrast, the Ducati's angular, yet flowing, styling and abbreviated tail (abandoning the iconic underseat exhaust) is tighter and more aggressive. Even though Tibor observed that the Panigale  S looks "like a precision instrument; no superfluous anything," he still gave his styling nod to the MV Agusta. "It's a work of art, and the best looking bike, especially in that flat pearl white with the red frame."
The Ducati's engine displaces 1198cc and, according to the Peak Performance dyno in Simi Valley, Calif. it outputs 168 peak rear wheel horsepower at 10,000 rpm. The Superquadro is a hugely over-square unit and the big slugs whipping up and down inside the bores naturally produce a fair amount of vibration that gives the bike a visceral feel.
The torque comes in early and stays consistent up to a maximum of 91 ft/lbs at 9000 rpm; on the road, rather than the dyno, all four of us agreed that the motor dropped off a little in the mid-range. Andrew observed that "up to 5000 rpm the Panigale S had crisp power development. Above that it was pretty disappointing, until you reach 8000 when there is such an impressive explosion of power it is almost hard to deal with."
Tibor said that it "made nice power, but was not as overwhelming as I had expected; the bottom end is fairly docile."
On faster roads where the Superquadro can spool up properly, the power is strong. When you hit that 8000 rpm point, the bike goes into warp-speed and things start to happen rapidly. Kaming said the "somewhat abrupt ride-by-wire throttle felt like an angry tiger on the loose; but if you're committed you'll be rewarded with a huge smile."
The 1199′s 74 ft/lbs of torque at 4000 rpm (almost as much as the MV's peak output) is excellent through slower-speed corners; if you want real punch on exit, the motor needs a downshift. Wisely, the Ducati has a quickshifter and the gearbox is truly seamless on upshifts. For canyon riders only, the power development is not ideal; for the track day junkie, the Panigale S will reign supreme.
Giving away 200cc to Ducati, the MV compensates by revving to a heady 13,700 and producing 181 rear wheel horsepower on the Peak Performance dyno – some 13 horses more than the Ducati. While the 76 ft/lbs of peak torque is considerably less than the Panigale S's incredible 91 ft/lbs, the F4 RR produces a healthy 45 ft/lbs at 4000 rpm and keeps the torque production so perfectly flat that to call it a curve is a misnomer.
We all felt the consistent torque production on the road, and both Kaming and I were especially impressed with the MV's throttle connection. The fueling is flawless (even though it isn't ride-by-wire), and the variable length intakes work perfectly giving the motor its smooth output. If the enormous power wasn't so predictably delivered it would be terrifying.
Although the MV's motor is quite agreeable and super-smooth in normal riding, at the upper end of the rev range it gets a little buzzy. "It feels like everything an inline-four should be," Tibor said. "There are gobs of power all over the place and even surprising amounts at reasonable rpm."
Ergonomically, the two machines couldn' t feel more different. The Panigale S is – gasp – comfortable! It's a well thought out sportbike with seated "in" ergonomics and, compared to the MV's comparatively painful ass-in-the-air riding position, the Ducati feels like a La-Z-Boy; the difference is truly striking. "I enjoyed the feeling of totally fitting into the Panigale S," Andrew said, "and that it needs to be ridden working with your body position to go very fast."
Tibor felt the 1199′s "body position was the most comfortable of any true sportbike I have ever ridden." I wouldn't go quite that far, and the heat from the rear cylinder and exhaust pipe can become overly toasty even at speed. Certainly, the Panigale S is the most comfortable Ducati Superbike I've ridden; someone at the factory finally noticed.
The MV is a completely different animal. Tibor commented that "there is an unmistakable feeling of riding 'on' it," and Andrew remarked that "the clip-ons are probably even lower than the seat." The old-school riding position made him feel like he "was laying on a wood board, but it was ready to take any order or direction from me."
The F4 RR is much taller than the Panigale S, and Kaming noted that even slightly height-challenged people would have problems maneuvering it at slow speeds. The F4 is definitely an improvement over its predecessors, but for me it is still too aggressive a riding position; fortunately the footrests are very adjustable which helps slightly.
Interestingly, the F4′s discomfort didn't spoil the bike for me – I would own one in a heartbeat. Once in my garage, the first modification I would make is to fit a Cycle Cat bar-riser kit and lose the neck and shoulder pain. The MV's rear view mirrors are like pre-Panigale Ducatis – you have to lift your elbows to check out what's behind.
In contrast, the Panigale S has excellent Japanese-style mirrors with long stalks that give a great rear view.
On the road, the Panigale S is always ready to turn; it is not nervous, per se, though it reacts instantly and is so light that it responds to almost no input. Tibor initially found the Panigale S turned too early; once he had it figured out and was patient, it turned just where he wanted it to and inspired confidence. "I'm no racer," Tibor admits, "so I can get nowhere near its limits, but that's just fine with me. Everything I asked of it, it did easily with an obvious margin of safety."
The MV is less of a scalpel than the Panigale S. Rather, the F4 RR feels so planted, and turns so easily and predictably, that it is ultimately more confidence inspiring. "The MV is super sharp in terms of cutting tight lines and it goes to maximum lean angle quickly and easily," Andrew said. "I didn't need much body movement; just let her know what you want and she'll do it for you. With the Ducati I felt part of the machine; not so with the MV, but it felt like being in control of a perfect machine that will do anything for me."
"For canyons, the F4′s smooth throttle response, road compliant suspension and chassis ride like a typical Japanese inline four," Kaming said, "whereas the Panigale S has MotoGP-like stiff suspension and chassis –  it's a racebike."
The Panigale S's Sport mode (recommended for the street) still defaults to very firm suspension that transmits a lot of road irregularities. For Andrew and me (at around 185 pounds each), softening the rear compression damping by four clicks (to position 14 of 31) and the rebound by two notches, made the bike feel perfect for the roads we sampled.
Kaming weighs around 150 pounds and wanted a softer spring for his weight. As he observed, "The suspension alone has more than 140 adjustment possibilities." We recommend making a change, trying it out, and then make another adjustment. Fortunately, there is a factory Default setting on each menu, so if you really get it wrong you can go back and start again.
Toggling through the Panigale S's three riding modes can be done on the fly, though adjustments within those modes (including the traction control) have to be done at a stop. We were super impressed with how much, and how intuitively, you can change the bike's settings.
The quickshifter was a new experience for Andrew and Tibor; for me, I am starting to feel like I don't want to ride a sportbike without it. Needless to say, everyone loved it; the Ducati's gearbox is so smooth and precise that changes are almost imperceptible. The MV's gearbox is perfectly fine, but feels a little clunky in direct comparison.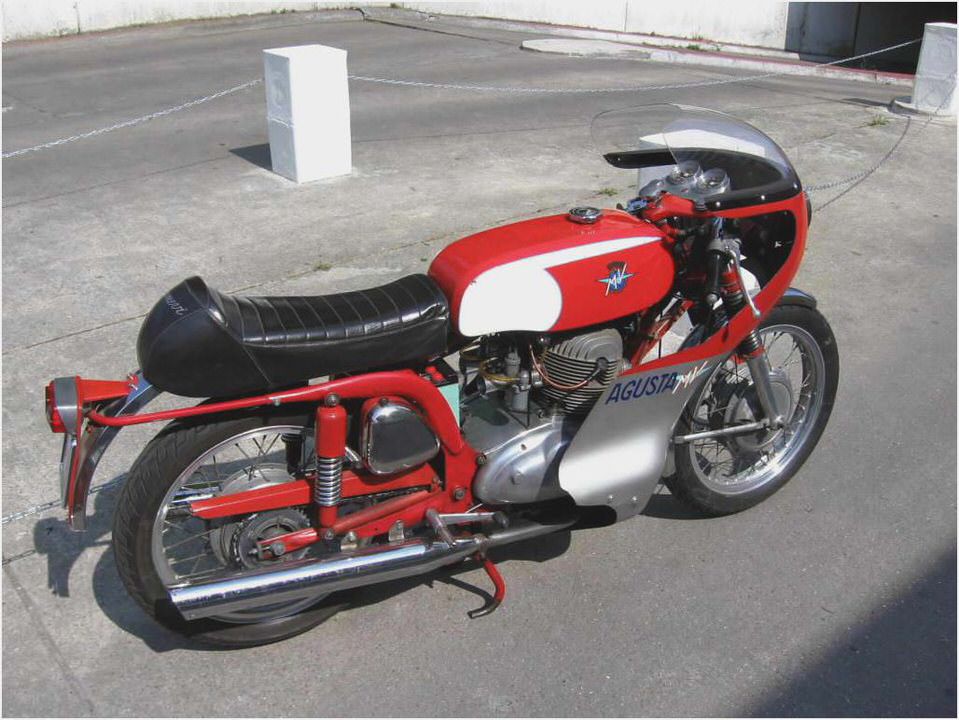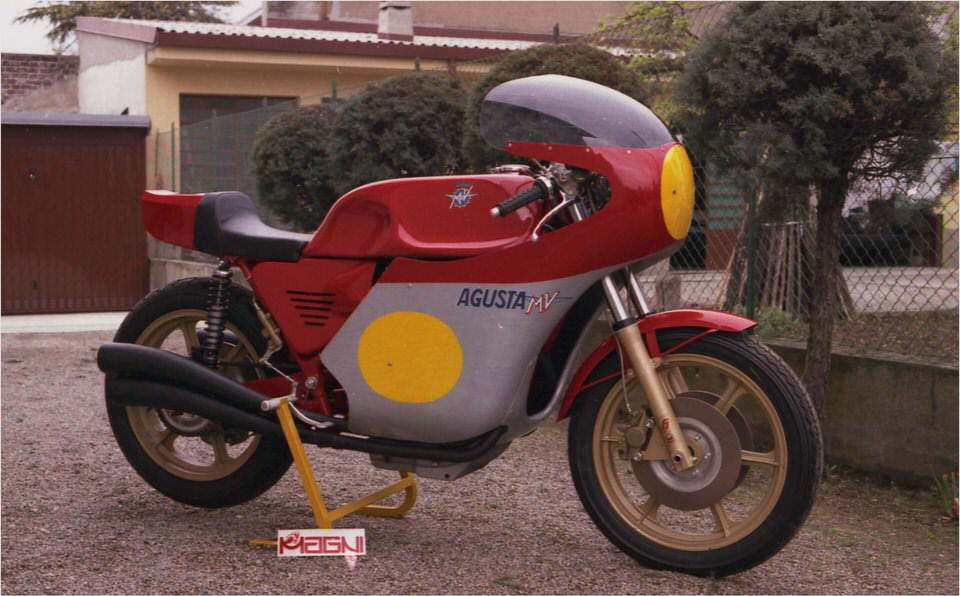 That is not a criticism of the MV; it is just a measure of how well the Ducati gearbox works. Either I need to stop being a quickshifter snob, or every serious superbike needs this feature.
So which one is the best streetbike? The Panigale S is one of those bikes that simply gets better the faster you ride. It goes exactly where you want it to, and it does it a lot quicker than you expect it to.
Although it needs precision, it works very well as a streetbike.
The F4 RR is so smooth and confidence inspiring that Andrew, Tibor, and I feel it has the Panigale S beat on the street. However, once you approach very high speeds – such as at a track day – the MV's extra weight and high-rpm buzz handicaps it, just when the Ducati is coming into its own.
If you want a smooth engine with liquid power everywhere and a superb handling chassis that feels on rails, then the MV is for you. If comfort is a priority, and you want the latest technology and the most highly reactive machine to aggressive riding, then the Ducati has to be your choice.
"The wonderful engine, smooth suspension, and the looks of the F4 would win it for me, especially if the ergonomics could be modified a little," Tibor said. "But, if I were a more skilled road surgeon, I'd probably choose the Panigale S."
Andrew "loved the MV straight away'" and, although the Ducati is the better bike at very high speed, he agrees the MV is a "more fun street bike."
Kaming feels that bragging rights will always be factored into a prospective owner's decision. "The Panigale S gives you the highest technologically designed motorcycle of this era and Ducati developed this bike with one thing in mind – to win the World Superbike Championship; that's reason enough to own it," he said. "I like the smoothness of the MV Agusta, but for short trips to the cafe or for aggressive riding, the Ducati is hands down the winner."
All four of us admitted it was a close call, and we would love to own either' or both machines. However, in the end, fun and predictability are features you covet on the street, so it was three votes for the MV Agusta F4 RR and one for the Ducati Panigale S 1199, making the bike from Varese a surprise winner in this shootout between two legendary factories for street supremacy.
About the Test Riders:
Andrew Rufolo
Andrew moved here from Lake Como, Italy two years ago. He has never done a track day, but from what I have seen, he would be one of the quickest riders if he did. He got his first trials bike when he was ten and had several off-road machines before his new 1989 Kawasaki ZXR750.
Andrew had a couple of Yamaha FZR600s, a Suzuki GSX-R1100, three Yamaha Phazers, two Ducati 900s, a Honda CBR900RR, a Yamaha R1, and a Honda RC51 SP2. As a native Italian, Andrew is unprejudiced by an "exotic" name on a gas tank. A motorcycle mechanic, he currently owns six bikes.
After campaigning a Kawasaki H2R GP bike, and serving as a Yoshimura Superbike development rider in the 1970s, Kaming transferred to the Formula Atlantic car series and in the early-1990s raced in the Macao GP and the Daytona 24 Hours. He has since owned an AMA Superbike Team and remains involved with a team today. This self-described "useless old racer" can still show a clean pair of heels to most people I know, and currently does a lot of track days and fast canyon rides.
His breathtaking motorcycle collection includes a Ducati Desmosedici and Panigale, MV Agusta Ago and Brutale, an Aprilia RSV4 Factory, and a Benelli TNT.
Tibor Toczauer
With false modesty, Tibor told me, "both these bikes would motivate me to do some track days, so I could get a modicum of skill and not kill myself." Starting out in the mid-1970s with a couple of Kawasakis and a Suzuki GS1000E, he progressed though a Kawasaki Ninja 900, Suzuki TL1000, BMW K1200S, an MV F4 750, and a Benelli Cafe Racer. Tibor does a lot of long-distance interstate touring on his BMW LT, but for local riding he uses either his BMW S 1000 RR or K 1300 GT.)
Photography by Don Williams
Story from Ultimate MotorCycling magazine. To read the latest edition free in digital format, click here .
MV Agusta Brutale Stuff.co.nz
2008 MV Agusta F4 R312 1078
Harley Agusta?
MV-1 DX – GT Mobility GT Mobility
1975 MV Agusta 750S America Hemmings Motor News