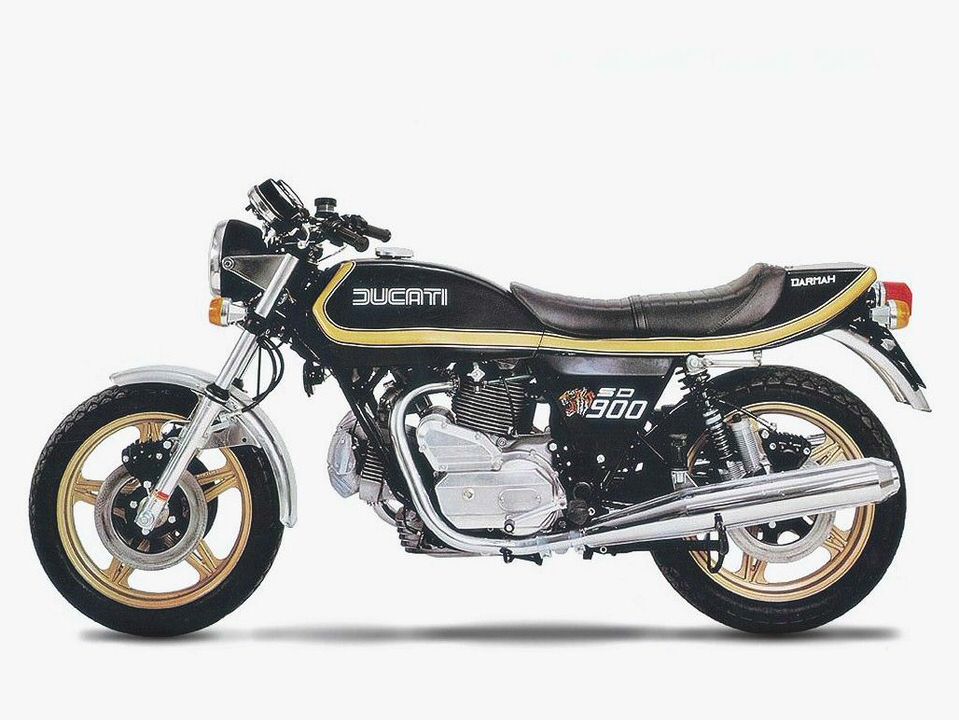 The newsgroups
Great, what have I done now?
Oh well, another bike from Bologna, this time from Morini's competitors. Low mileage, two owners from new blah blah. Basically, too nice to pass by, even though it was up for a robust price.
But given that it had an entirely believeable 12,000km on the clock, I think it was worth it.
Yes, it's only a 900SS Darmah, but it's still a 900cc Bevel Drive Ducati. And yes, that is a picture of the actual bike. Every once in a while, we actually do get some sunshine in the UK.
Actually one of the reasons for putting the word only in quotes is that the 900SS Darmah didn't exactly sell like hot pannini and as a result is a very rare bike today. There are probably more 900SS around these days than 900SS Darmahs and that's before you count the Darmahs that have somehow managed to aquire SS bodywork.
And here we have picture of a ShiteOldBike expert well-known to this group doing his What have you done now? bit.
This is what the seller replaced it with – a rather nice Norton 850 Commando.
The first ride
And just to the petrol station at that. Mind you, the petrol station is about 3 miles away from here.
Starting it is a ritual in itself that is lost to owners of more modern machinery – it has no choke, so you tickle the carbs until your hands get wet, press the button and hope that it fires. If it does, you keep blipping the throttle until it warms up at least slightly.
It sounds utterly gorgeous when you do that and you will notice that the engine is lukewarm when your neighbours open their windows to savour the sound and express their appreciation by throwing old shoes, smelly socks and last night's kebabs at you. Time to take off, then.
Taking off, however, requires that the rider's boots find their way onto the rear sets. Parking them on the brake and gear levers instead just makes you look like a right plonker. So, with the knees neatly folded away in the vicinity of your ears, the journey can begin.
That is, if you have remembered that it is a loooonnnnng stretch to the bars.
Once on the move, the lovely noise from the exhausts mixes with the sounds of a thousand dwarfs mining for gold somewhere below the tank. The engine revs willingly once warmed up but feels very, very lazy indeed and the gearing is rather tall, so one really didn't notice how fast one was going. Honest, hofficer.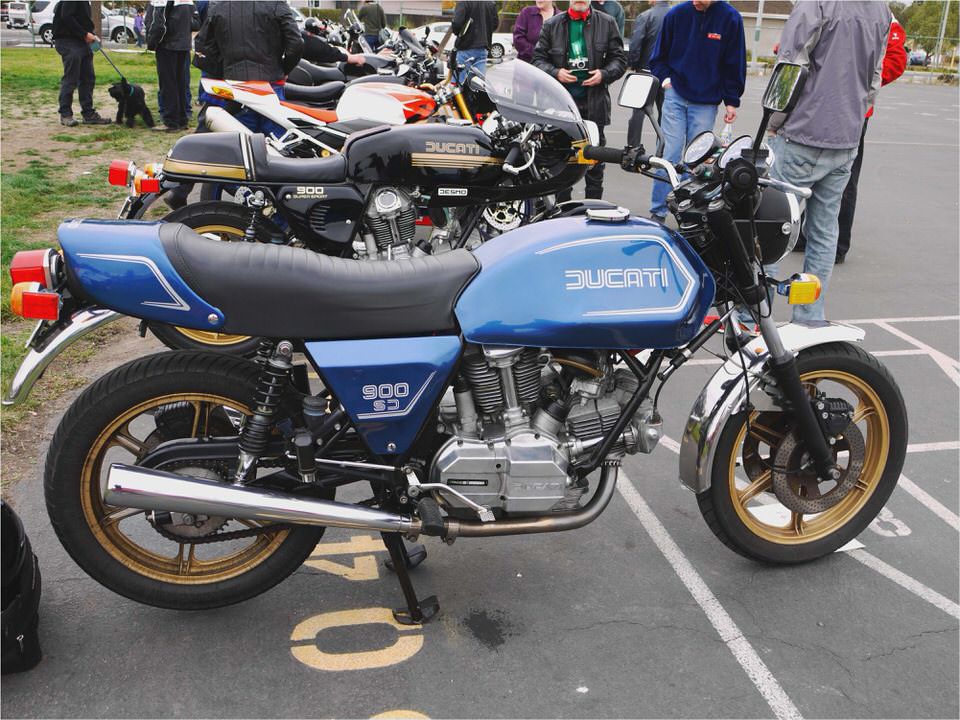 The mirrors are in best Italian fashion rather useless although this is an improved design that tends to show the kerb instead of the rider's elbow. Anybody trying to overtake would go deaf anyway, so who needs mirrors?
Handling is typical seventies Italian – stable, rock hard rear suspension thanks to the efforts of Signore Marzocchi, whose forks fortunately have a little give. In fact, due to the length it is so stable that it. really. doesn't. want. to. turn until you get a bit medieval on the steering input.
Once that lesson is learned much satisfaction is to be gained, even though the ergonomics have been designed by someone who was kicked out of the Spanish Inquisition for being too nasty to the customers. But none of this matters as the whole package just makes you grin so hard that your face starts to ache. Followed shortly afterwards by your knees, your back and your wrists but who cares if you're on something as beautiful as this?
The saga continues. January 2007
It's been a while, I've moved house since I bought the bike, bought several other bikes mainly because I now have a bigger workshop/garage, but didn't get to ride the Ducati much due to a combination of DIY and lack of opportunity.
Originally I was planning to sell the bike due to the comfort issues but the longer I thought about it the clearer it became that I would never find another one this original and unrestored. So I decided to keep it, although this may well mean that one or both of XL250 Motosports will have to go.
Even before I made that decision I tried to get a new MOT but unfortunately the bike failed due to play in the swingarm. There were also some advisories – half of which were on my list of annoyances already – so I decided to start working my way through the bike with a view to getting it back on the road for Spring 2007. As part of this, I'll also try to get Tony Brancato to fit one of his longer clutch actuation arms, which should sort out my main problem with the bike.
Copyright 2005 by webmaster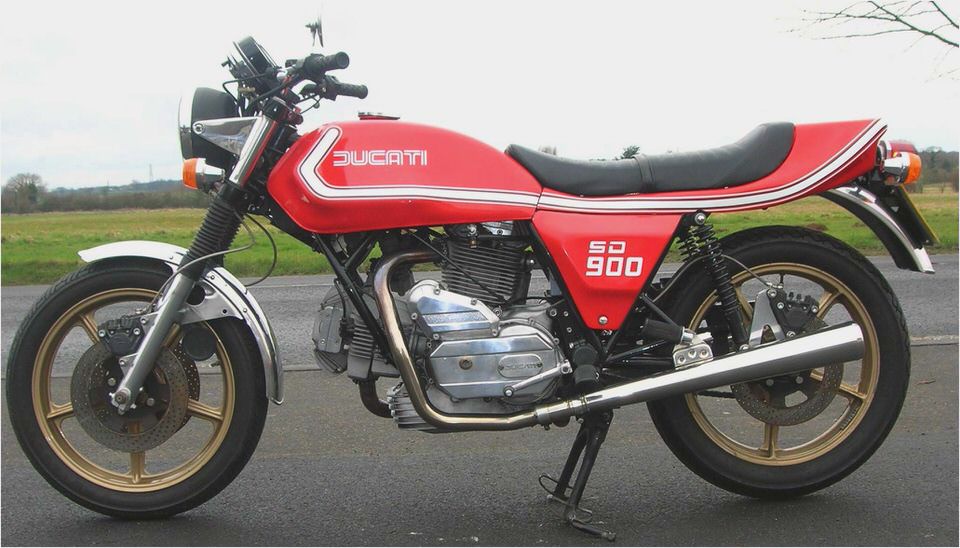 FastDates.com Pit Lane News – WDW2004 -A Visit to Ducati Corse
Sargent Seats – Ducati Monster 2008+ World Sport Seat
2008 Ducati Monster 696 Review – A Review of the Ducati Monster 696 Motorcycle
Ducati 1199 Panigale TerraCorsa — Off-Road Superbike Exclusive
Ducati Diavel is devilish fun – latimes.com