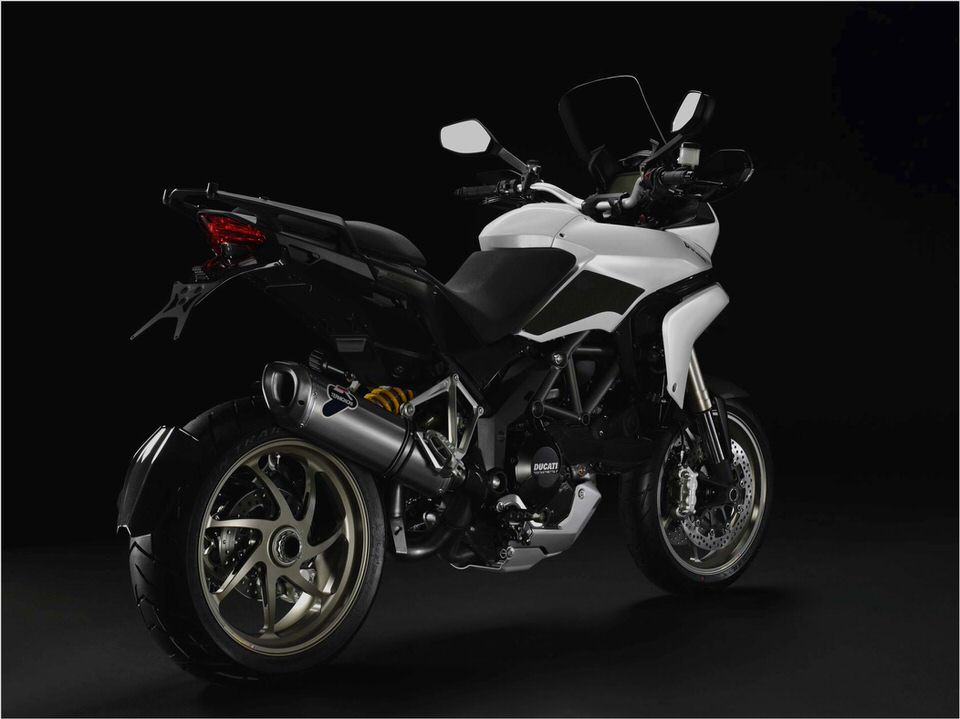 Ducati Multistrada 1200S Sport Road Test
Related Articles
Of course being a Duke, you can also take for granted the 1200 has plenty of style, exciting performance, and character. In fact so sorted is it, I'd stick my neck out and say it's the most impressive bike I've ridden in 2010 – and there's more than a handful of others I could also rave about.
The well-built and nicely finished Multistrada is an utterly brilliant bike that you just want to ride and ride – a go anywhere, anytime type bike. It has even more versatility than BMW's R1200GS, and is lighter, easier, more advanced and refined.
I wasn't surprised to discover the Ducati suited me; versatile tools like this one usually do. But just how much I warmed to it was the real shock. Save one aspect of the Italian bike, which I'll come to later because there's too much else to praise it for, I found it a thoroughly intoxicating machine.
In some ways it's a wonder I've found time to write this test, so keen was I to be out and about riding it. I've already clocked up 750 miles travelling the roads of Gloucestershire and Wiltshire in just four days, and I'm likely to double that by the time I return the 1200 after my ten day stint with it.
There are effectively three versions of the bike. The 1200S Sport which I've tested here, and the S touring (complete with panniers heated grips, and a few less of the S's features like the carbon bodywork) which has the same ?14,416 on the road price. For ?11,116 you can have the lower specification base model, which has the option of ABS for an additional ?700.
Such is the demand for the Multistrada, especially the two higher spec models, you may have to wait a while before you can get one at your local dealers. The cheaper version is more freely available.
Learning there's a waiting list for the S models came as no surprise to me. I myself fell for this one on the very first day of riding it. Though getting its wheels turning did involve a half hour delay while all its electronic options were explained to me. Via the Ducati's indicator cancel switch, there are four separate modes to choose from – Sport, Touring, Urban and Enduro.
Each has a pre-set power (level and delivery), suspension, and traction control settings, though there's also a chance to alter the clever Ohlins suspension more specifically via tuneable electronic preload, compression and damping adjusters. There are also some pre-ordained settings you can select to cope with the extra weight of pillions, or luggage, or both. Now I'm going to leave it there for a while, as I'm sure just like I was when it was all being explained to me, you're getting a bit flummoxed by it all, and would prefer to get on the with the business of learning about what the Multistrada feels like to ride!
Well let me tell you, riding the big V-twin is both straightforward and stimulating. It'll be bit of a bind for a while if you're quite short in the leg like me though. Until you've loaded yourself onto the broad seat and compressed the suspension, it stays at its lofty 850mm elevation making it tricky to swing your leg over both it, and the rack arrangement that sits behind.
In time this becomes less of an issue, and if it doesn't then the aftermarket 25mm lower version (one of many official accessories that are available) will help.
Within seconds of your hands and feet meeting nicely-sited wide, high bars and none too high footrests, you're given an impression of the relaxed nature of this Ducati.
Keyless ignition (and steering lock) continues the feeling of ease and convenience, though the typical light taps and rattles from the engine at tick-over dent the otherwise sophisticated air of the bike a little. A VFR owner might be tempted to call the AA!
Having ridden lots of 1198 sportsbikes, the engine of which the Multistrada has a retuned version of, I'm used to all the clattering so my own phone remained unused. And just a few miles on the 1200 proved the big V-twin motor was very much alive and well. With the Touring mode selected, which gives a maximum of 150 bhp, but with a slighter slower throttle response than the Sport setting, there's plenty of meaty surge available whenever you need it.
More than enough power and torque exists in the midrange, and after choosing this setting more than any other thanks to its usability and good behaviour, I still rarely needed to rev the motor above this zone.
Some might prefer the Urban setting at times thanks to its appreciably softer delivery and 100bhp peak output, but I myself thought the Touring mode was more than well-mannered, and especially good for overtaking and making traffic history. The slick gearbox doesn't need its ratios swapping much for doing this sort of thing either.
Take the rpm higher though, and there's no doubt the 1198 is a very, very strong motor. A glance at the speedo will often reveal a much higher figure than you'd anticipate.
There's rarely need to worry about that though. Like virtually all other Ducatis, the Multistrada's chassis is more than up to the task of dealing with speed. It's just as adept at walking pace as it is at going fast; as indeed are the excellent Pirelli Scorpion Trail tyres.
There's a light, predictable and manageable feel to the bike at all times, with the at-the-touch-of-button adjustability of the suspension coping very well with just about every road surface and rider preference. It's a fantastic system that makes you wonder how you ever coped with screwdrivers and skinned knuckles. If you want, you can tailor one of the preset four modes to suit your most preferred suspension (as well as the power and traction control) settings at any time.
Its overall brilliance does however highlight one inadequacy in the electronics package for me personally. The brakes may well be very strong and offer good feel, but the ABS system is too intrusive at times. As well as that, it can't be adjusted to alter its sensitivity. When it's triggered by a slippery or loose surface it reacts well.
But its preset predictive mapping triggers it a little early on occasion. To be honest I only really noticed it when I was riding the same stretch of road for pictures and when I was using more of the performance of the Multistrada and therefore its brakes much harder. However the slight run-on the ABS intrusion caused was a bit unnerving, and made me switch the system off – which defeats its point somewhat.
I'm told Ducati will be working on this in future and some fine-tuning should be possible.
It wasn't something I dwelt on too much or for too long during any ride, but does highlight that the Ducati is just a bit short of perfection.
But if there's anything that's just about spot on it's the Multistrada's versatility. Being as well-equipped as it is, the Ducati always behaves superbly whatever you ask it to do. Apart from its highly impressive dynamic performance and adjustability, key factors like the 150-220 mile tank range, surprisingly protective hand-adjustable screen, and hugely comprehensive instrumentation make living with the Ducati all the more simple.
There's even a quality puncture repair and tool kit to ease any possible burden.
Nice touches within the clocks like the remaining fuel range and consumption gauge (though why I could never better an indicated 40mpg I don't know) add to the convenience, as do the bungee hooks, handguards, power sockets and roomy underseat storage. It might have been nicer to have an electric screen, and the size of the single tiny fairing pocket is a bit questionable, but I can easily live with them.
No, none of my minor complaints could spoil the time I had with the wonderfully thrilling, stylish and real world Ducati. It really is a bit special, and if you don't believe me, get down to a dealer and try one yourself. But be warned there's a very good chance you'll be tempted to part with some of your hard-earned to have one.
It's not cheap, but you certainly get a hell of a lot for your money from this truly brilliant motorcycle.
SPECIFICATIONS – DUCATI MULTISTRADA 1200S SPORT
ENGINE
Type: 998cc, liquid-cooled, 8-valve, dohc, desmodromic 90? V-twin
Maximum power: 150bhp @ 9250rpm
Maximum torque: 87.5lb/ft @ 7500rpm
Transmission: 6-speed
Final Drive: Chain
CHASSIS/COMPONENTS
Frame: Tubular steel trellis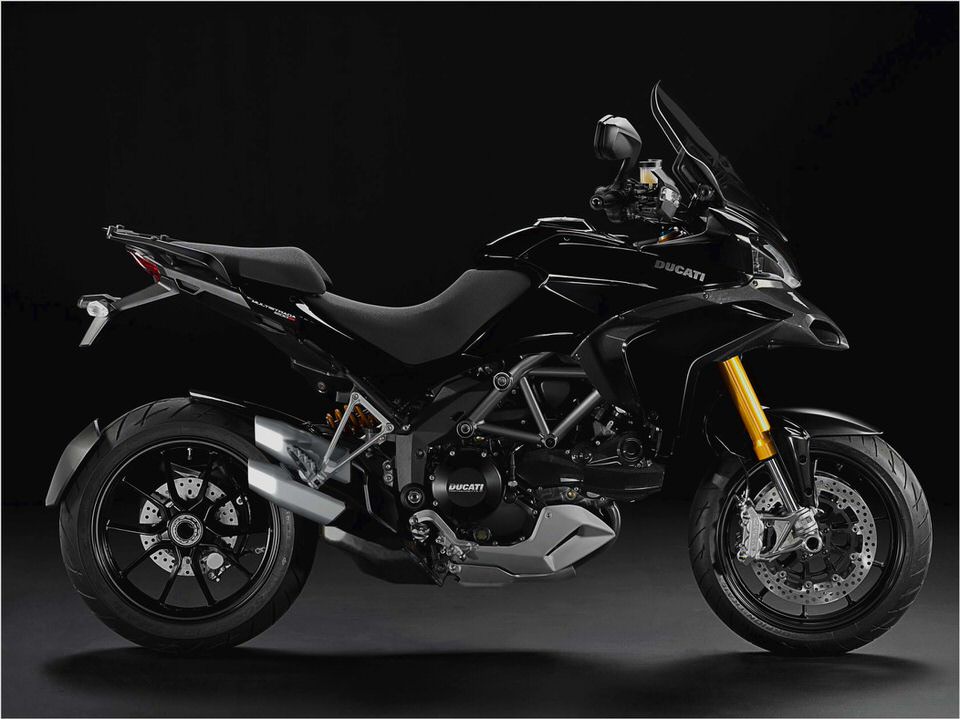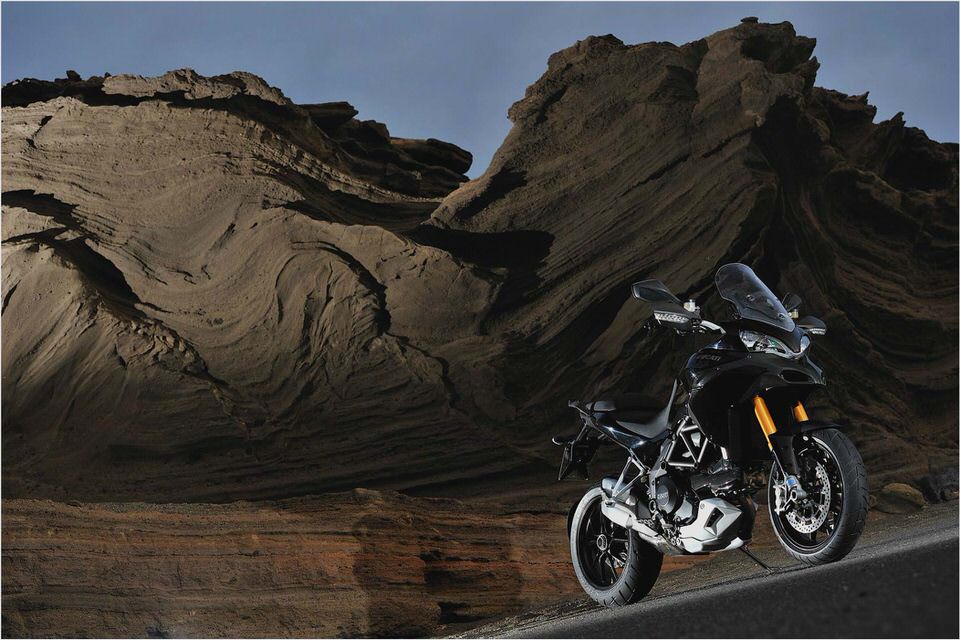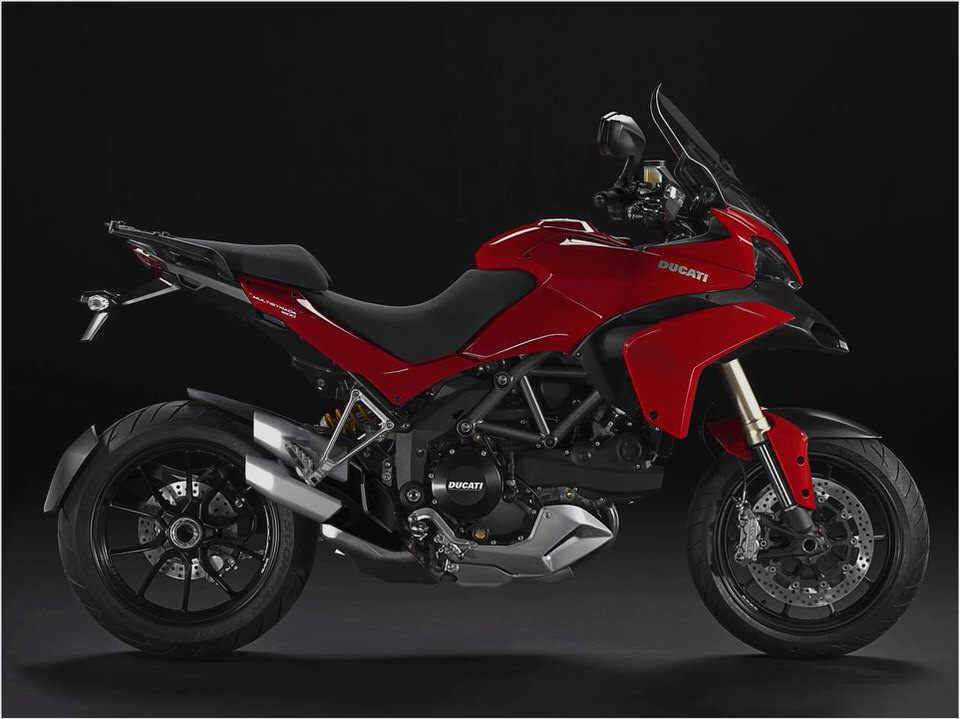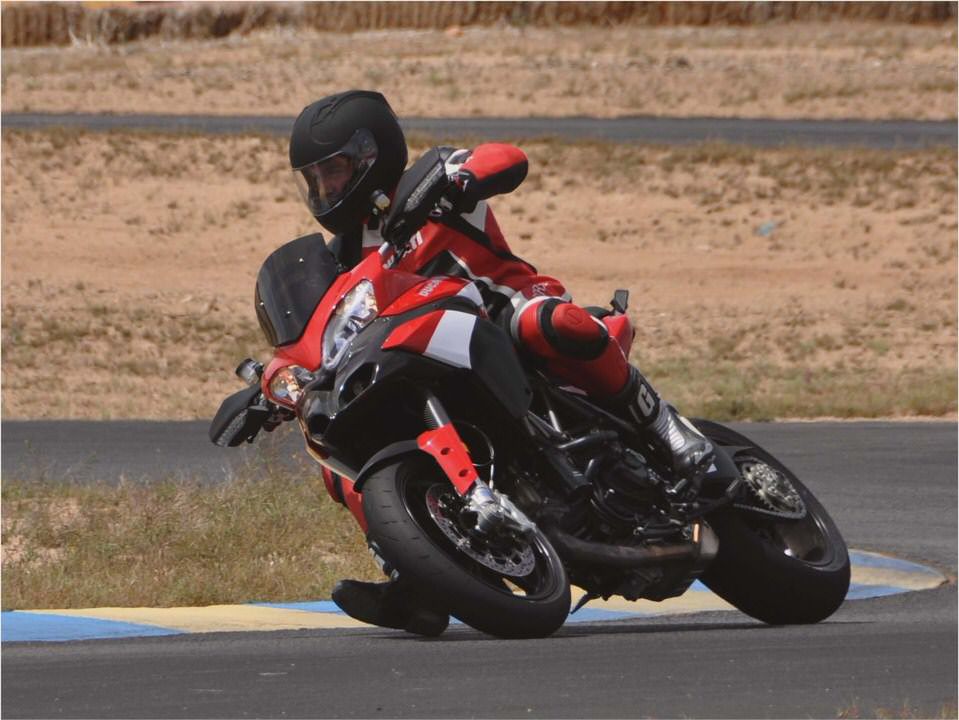 2011 BMW K1600GT/GTL : pricing revealed, starts at $20,900/$23,200 – Club…
2006 Ducati 999R Superbike Rare SportBikes For Sale
Ducati S2R 800 Cafe Racer ~ Return of the Cafe Racers
Ducati 750 Imola racer & Spaggiari – 1974 Imola – motor
Mina, my Ducati Monster S2R 800 NARROW LANES