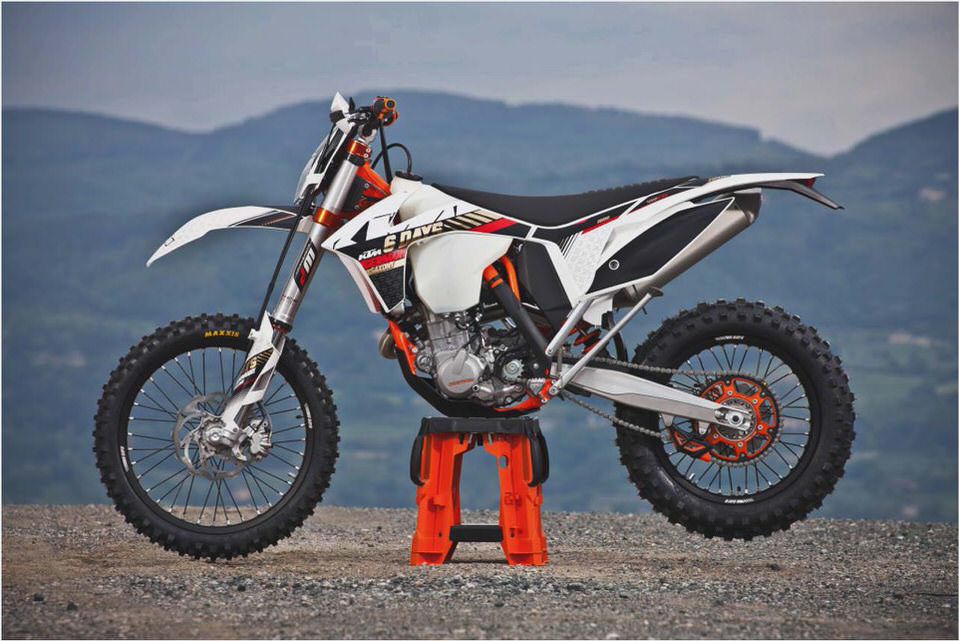 Eagle E-type Low Drag Coupe first drive review
What is it?
A classic car developed with the benefit of hindsight. That's perhaps the best way to describe how Eagle re-invents the Jaguar E-type for the modern era.
But its latest creation, is something else again, a car so special even in the rarefied world of Eagle E-types, that to date just one has been built. To build another would take 18 months, 6000 man hours and £650,000.
So an E-type Low Drag Coupé? When the E-type was launched in 1961 its shape was ineffably beautiful but not exactly shaped for racing. But it was so popular Jaguar didn't need racing to publicise it.
That didn't stop Jaguar aerodynamicist Malcolm Sayer penning a track-friendly shape designed as much to reduce lift as lower drag, and it didn't stop privateers racing lightweight E-types equipped with 'Low Drag Coupé' bodywork.
Sadly by then the Ferrari 250 GTO was in its pomp and any dreams of Jaguar returning to its halcyon racing days, the car's lack of competitiveness soon disabused that notion.
Eagle built this E-type Low Drag Coupé up around a new chassis with a two inch extension in the wheelbase to provide additional legroom and installed in its nose its own take on the classic Jaguar twin-cam straight-six motor.
Bored but mainly stroked out to 4.7-litres and fitted with fuel injection and an aluminium block, its internals are made by Crosthwaite Gardner, the same people who build brand new pre-war Auto Unions for Audi.
The gearbox has an Eagle alloy case and Eagle five-speed internals, although the bellhousing at least is Jaguar's. At the back an aluminium limited-slip differential is fitted.
The suspension is Jaguar's but modified to Eagle's own specification, featuring an adjustable front anti-roll bar and adjustable Ohlins dampers made specifically for this car and bespoke rates for its torsion bar springs. AP racing provide the ventilated, drilled discs.
What is it like?
Given this level of specification, I was expecting a brutal monster. And that was before I heard of the engine's 345bhp and an extraordinary kerbweight of just 1038kg, which is probably what an Alfa 4C weighs once you've filled it with fluids and a driver but with over 100 extra horsepower.
That impressive kerb weight includes such civilising influences as climate control, power steering and fully trimmed interior including thick, comfortable chairs. When it reverses off the truck I'm amazed by how quiet it is: the engine note is deep, cultured and classically English straight six, but it doesn't want to shout about it.
The driving position is pure E-type, short in the leg despite the longer wheelbase, but can house a 6ft 4in driver. It's snug. Then there's the dash – apparently all E-type too with a pair of large clocks in front and the rest spread in a single disciplined file across the centre console.
The switches are the same too, but not their labels. One even says 'climate'.
First engages with a solid, mechanical thunk. The car may only weigh a tonne but this transmission feels strong enough to change the rotation of the earth. Good. The clutch is heavy but gentle.
There's no hop or stagger as we draw away – it's all elegant: E-type elegant.
But this isn't. As the test track opens out and the individual throttle bodies open up, the Eagle takes wing and flies. No E-type even went like this, at least not with just 1500rpm on the clock.
The roar becomes a snarl and we're surging on a supercharged wave of torque, handily without the need for a supercharger.
Thunk, thunk, thunk, the gears come and go, each engaged with such deft fluency a passenger would think I'd been doing this for years, not knowing the class of the driveline was actually doing it all. The Jaguar's engine is still relatively new so I only use 4500rpm, but that's just 500rpm short of the redline and all you'll ever need.
Even now, with limited traction and that slick but slow shift, it feels as fast as a fast, modern Aston.
Would I have chosen power steering? Probably not: with that alloy engine and alloy panels, there's not much weight over the nose but its hard to be unimpressed by the lucidity of the messages it sends through the wooden-rimmed Nardi wheel, the only item of equipment that doesn't look born to be in an E-type.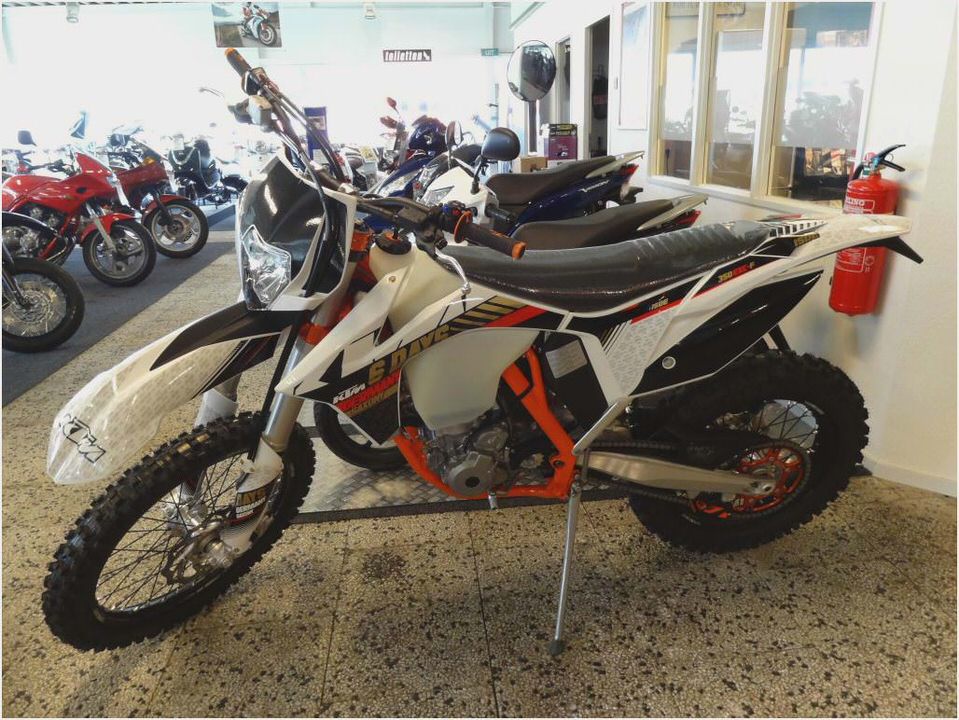 On modern rubber and with the dampers doing their finest, there's grip of a kind no owner of a normal E-type would recognise. But when it's finally exhausted, it's the front that slides first. But there's a little too much understeer and while the car will tighten its line nicely on lift-off, oversteer needs provoking.
I mention this to Eagle's general manager who dives under the car to wind another ten clicks onto the rear Ohlins. "Try that." So we do and at once there's a little less understeer and it no longer needs to be kicked into a drift: a small lift and a smaller prod and it slides beautifully.
One notch off the front roll bar would probably balance it completely, but this car is so new Eagle has not yet had time to set it up. But that's the thing: ask me how it handles and I'll ask you how you want it to handle. I'd set mine to drift, drift and drift some more.
But others would sooner waft, and this is the Eagle's real secret. It may look shaped by the wind and could drop most things short of a 911 Turbo in a straight line, but if you just want to park it in fifth and cruise, that's just fine by the Low Drag Coupé. The ride quality is remarkable and even at the 120mph it'll show on any short straight, it's quiet enough for conversation.
Not that you'd want to talk, or even have company. Eagle says this is a car that two people can use for touring Europe or the West Coast and I'm sure they could. For me however it is a car in which to be entirely alone with your thoughts, that engine, the gearshift and its supple, indulgent and sensitive chassis.
Should I buy one?
Don't ask if it's worth the £650,000 or so its owner will pay for it because to him it is and as it's the only one, his is the only opinion who counts.
If customers want them, Eagle will make more, but don't expect production to amount to more than a handful at most.
Knowing Eagle and its standards, this was a car I had expected to like. But in fact I found myself adoring it and as I wound my way home I wondered why. I concluded it was the E-type they'd have made at the time if only they'd known how.
It's not less of a Jaguar or less of an E for all its myriad modifications, but more: more of the essential spirit of the car with less of the rubbishy inexactitude that to one extent or another pollutes the experience of driving any old car.
An E-type with the benefit of hindsight? Every sweeping, snarling, gorgeous inch of it.
Eagle E-type Low Drag Coupé
Price £650,000 approx; 0-62mph 4.5sec approx; Economy n/a; CO2 n/a; Kerb weight 1038kg; Engine 6 cyls in line, 4700cc, petrol; Power 345bhp at 4800rpm; Torque 360lb ft at 3600rpm; Gearbox 5-spd manual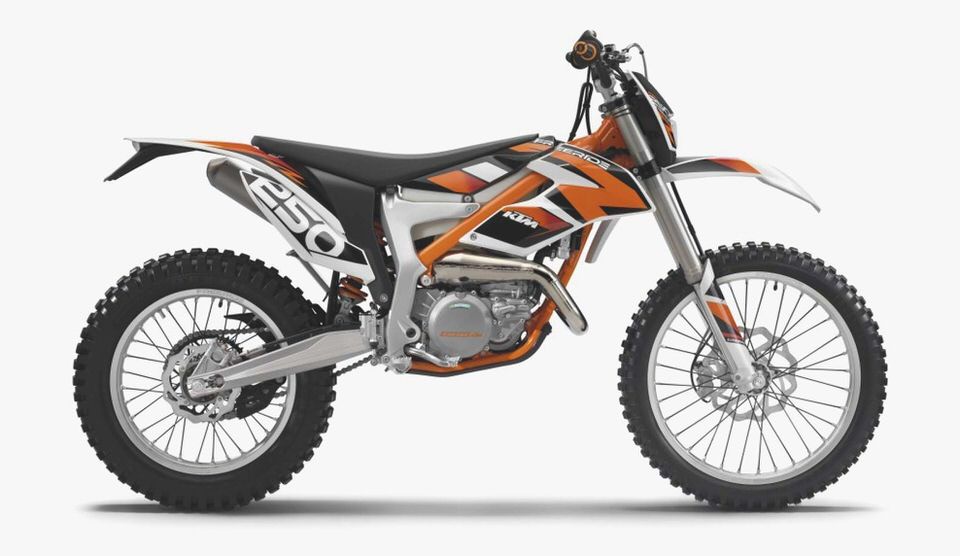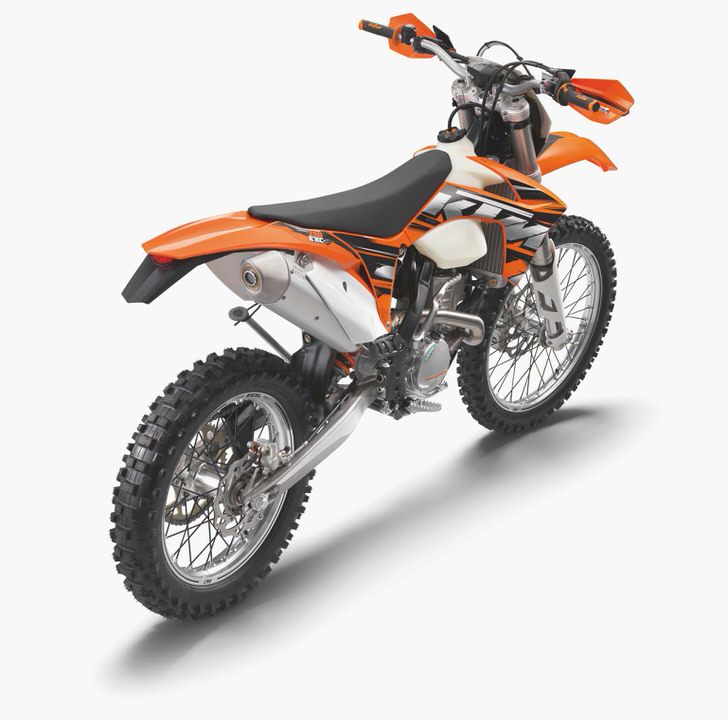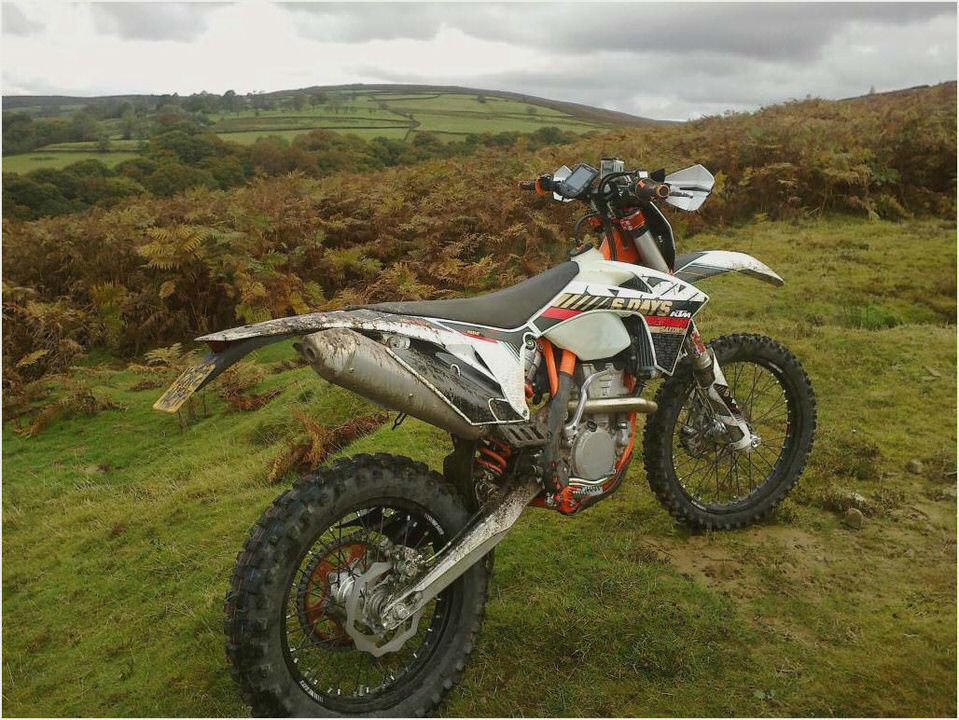 KTM 690 SMC Test Ride- KTM 690 SMC Riding Review- SMC First Ride
2006 KTM RC8 and 2005 KTM 990 Superduke
Clunker Nation Motorcycle Monday: KTM Duke II – Clunker Nation
KTM 450 SX-F Factory Edition Dirt First Ride – Motorcyclist Magazine
KTM 350 Freeride test: Easy to Race!