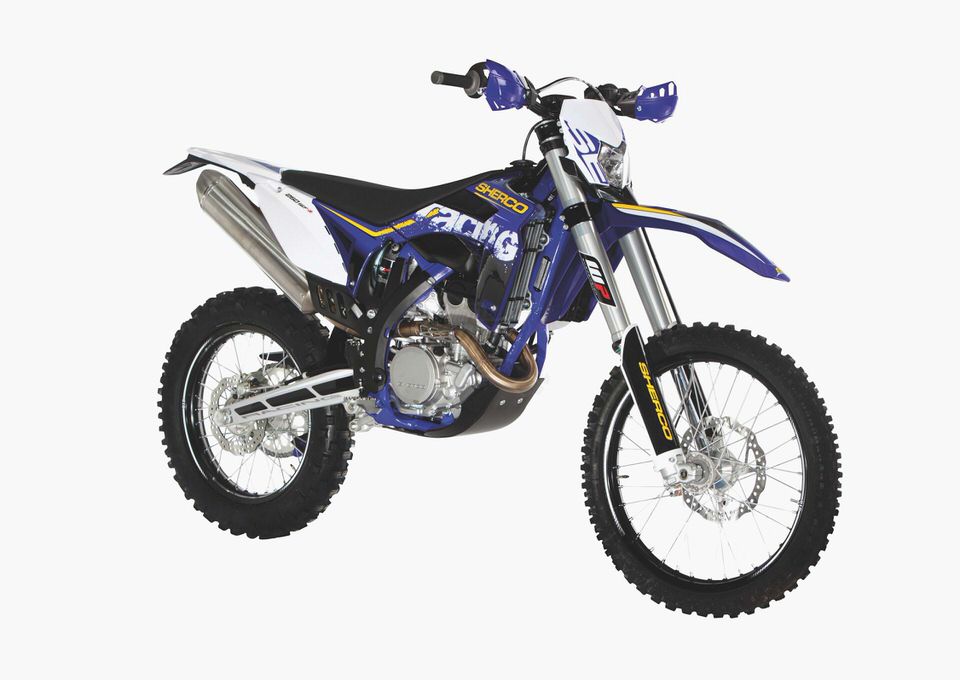 Husqvarna ACU British Sprint Enduro Championship
Round 6
4th August Sheffield
Jamie McCanney (Husaberg) claims top honours at round six of the Husqvarna ACU British Sprint Enduro Championship at Westwood, near Sheffield, as Brad Freeman clinches the first title of the 2013 season by winning the 125 Youth class…
Elite
There was plenty of celebration in the Husaberg camp at round six of the BSEC series as Jamie McCanney led home a field of world-class enduro talent to claim the Elite class win at round six of the Husqvarna ACU British Sprint Enduro Championship.
With the series moving north to the new venue of Westwood, McCanney instantly gelled with the forestry based special test. Finding the conditions exactly to his liking, the young Manxman took an early lead by setting the fastest time in the opening special test. Gaining confidence with each passing lap he excelled on the technically demanding course and topped six of the day's eight timed runs to secure the win.
With McCanney easing away to victory, the battle for the final podium positions was a fierce one. Frenchman Fabien Planet (Sherco) – enjoying his first outing in the BSEC – maintained second position at the midway point in the day. But as the laps wound down things tightened up between the Frenchman and a hard charging Danny McCanney (Gas Gas).
Off the pace on the opening two laps, McCanney forced his way through the Elite class. Winning the penultimate test he moved to within two seconds of Planet. Delivering a flawless performance in the final test, McCanney snatched the runner-up result away from the Sherco rider, pushing Planet back to third position.
Setting a fast pace during the first half of the day KTM's Tom Sagar looked capable of challenging for a top three finish. Unable to match the pace of the leaders during the final few laps, Sagar slipped back to fourth. Struggling to gel with the course, championship leader Matti Seistola (Husqvarna) endured a difficult day.
Crashing numerous times, the Finnish rider ruled himself out of contention for the win and ended his day fifth.
Making his first appearance in the 2013 BSEC season Hard Enduro rider Jonny Walker acquitted himself well. Enjoying the test, the KTM rider finished close behind Seistola in sixth.
Under 23
In the Under 23 category the day belonged to KTM's Steve Holcombe. Immediately setting a pace that none of his rivals could match, Holcombe opened up a 22-second lead at the end of lap one. Continuing to up his pace throughout the day, the Devon based youngster claimed his third consecutive win of the series.
Slow to start, Husqvarna's Jack Rowland worked his way past Sherco's Gethin Humphreys at the end of lap three. But with Holcombe already holding a healthy lead, Rowland followed him home for second. Unable to hold Rowland at bay, Humphreys ended his day in third.
Visiting Frenchman Swan Servajean (Yamaha) placed fourth while Scotland's Fraser Flockhart (KTM) rounded out the top five.
Under 19
Continuing his winning form from round five, Husqvarna's Rob Johnson took a convincing win in the Under 19 class. Leading the way from the end of lap one, the Husqvarna rider steadily increased his advantage as the day progressed to secure victory. Unable to match the pace set by Johnson, TM's Josh Gotts finished as the runner-up. Equalling his best result of the 2013 season, Scott Altass (KTM) chased Gotts home for third.
Sherco's Jon Hunt and Tom Healey (KTM) completed the top five.
125cc Youth Cup
Securing his sixth consecutive win of the series, KTM's Brad Freeman wrapped up the 125 Youth class in style. Never headed throughout the day, Freeman claimed victory by almost two minutes. Although unable to match the pace set by Freeman, runner-up Lee Sealey (Husaberg) comfortably finished over three minutes clear of third place Tom Kirk (KTM).
Rounding out the top five Jack Staines (KTM) and Jordan Ridgway (KTM) ended their day in fourth and fifth place respectively.
Expert
In the highly competitive Expert class it was KTM mounted Richard Ely that came out on top for the third time this season. Capitalising on a costly mistake by early leader Brad King (Kawasaki), Ely held off Frenchman Antonio Dieu (Beta) to take the win. With Dieu placing second, Sherco's Scott Austin competed the top three. Despite setting the pace early on, King's crash on the penultimate lap dropped him back to fourth.
Dan Beaven (KTM) rounded out the top five.
Sherco's Wayne Braybrook enjoyed his first outing in the BSEC to claim a convincing win in the Expert Vets class. Andrew Reeves (KTM) and Neil Bowker (KTM) completed the top three.
Clubman
In the Clubman Vets Husaberg's Tim Cotton secured his fifth win of the season. Dai Beer (KTM) held off a determined Keith Jones (KTM) to place second. With Jones third, Richard Holland (KTM) and Paul Johnson (Husqvarna) rounded out the top five.
Easing his way to a 35-second margin of victory, Mark Denslow (KTM) took home the Clubman class win. In the battle for the runner-up result Rob Dawson (Sherco) beat Jesse Say (Husaberg) by four seconds to finish second. With Say in third, Richard Holmes (KTM) frustratingly ended his day just two seconds behind Say in fourth while James Wren (KTM) placed fifth.
Women
Claiming a start-to-finish win, Husaberg's Jane Daniels topped the Women's class. Katie Walker (KTM) held off Hannah Styles (Husaberg) to take second while Jade Gordon (Husaberg) ended her day in fourth.
The 2013 Husqvarna British Sprint Enduro Championship concludes with rounds seven and eight in Oxford on August 31/September 01.
Jamie McCanney (Husaberg – 1st Elite): "With so many top riders here this weekend it feels great to come away with the win. I knew it would be important to start fast and that's what I managed to do. I won the first six tests and was able to control the race throughout the day. I loved the course – I think it's been the best round of the series so far."
Danny McCanney (Gas Gas – 2nd Elite): "I just started too slow and cautious and found it hard to get a good rhythm going. Then as I got a few laps under my belt I began to improve. Towards the end of the day I closed up on Planet and began to feel like second place was possible.
On the final two laps I gave it everything I had and just managed to beat him by a couple of seconds. Despite making things hard for myself it's been a good day – I really enjoyed the race."
Fabien Planet (Sherco – 3rd Elite): "I've really enjoyed myself. It's my first time doing a race like this and I thought the format was great. The course was a lot of fun to ride. It was a real enduro test with many different line choices and lots of technical parts. Jamie was so fast today that his pace surprised me a little.
I just wasn't able to catch him. I really wanted to finish second but I made a couple of mistakes and that allowed Danny to pass me. Overall I'm happy to finish on the podium – it's been a lot of fun."
Tom Sagar (KTM – 4th Elite): "I really enjoyed the course – I think it's probably been the best round of the championship so far. I was pushing hard today to match the pace of the leaders and held third overall during the halfway point in the day. Fitness just let me down a little towards the end.
Those guys race full time and were able to keep that pace right until the finish. But overall it's been a good day. I'm happy to finish fourth overall in such good company."
Matti Seistola (Husqvarna – 5th Elite): "I'm a little disappointed with my result. I just wasn't on the pace of the leaders. On some tests my times were very fast but on others it wasn't there. The harder I tired the more mistakes I made – I think it's just been one of those days."
Jonny Walker (KTM – 6th Elite): "Riding this round of the BSEC has been a real confidence boost for me. I felt I needed to improve my speed and that's exactly what I have been able to do. There were a lot of world-class riders competing and it's been rewarding to know that I can match their pace.
Aside from one crash on the sixth lap I was never too far away. Ending the day sixth overall has been a solid result."
Graham Jarvis (Husaberg – 12th Elite) . "It's actually been a lot of fun to come and try something new. This was my first time at the BSEC and I've enjoyed myself. I was off the pace in the morning but once I made some changes to my suspension I began to improve. For me the day was all about improving my pace and I feel like I've done that – hopefully I can ride some more rounds in the future."
Steve Holcombe (KTM – 1st Under 23): "I felt good all day. On the first time run I managed to set a fast time and that sort of set me up for the rest of the day. I knew where my pace was and how everyone else was doing.
From there I just rode as smooth and as fast as I could. It's been great to get three wins in a row now and with two rounds left in the season the Under 23 championship is still all to play for."
Brad Freeman (KTM – 1st Under 19) . "I'm really pleased to have come away with the 125 Youth title and to do it by winning every round has been a real bonus. Leading into this round I knew it was possible to win it if I could take another victory. After I looked at the course I felt it was going to suit me.
I pushed hard on the first three laps and opened up a good lead. After that I just tried to control my advantage and not make any mistakes."
MotoGP preview: Valencia – Motorcycle news, reviews & riding tips – bikesales…
Stepping Stone Ranch, Big Rock Heaven 6/24/12
Sherco 250/300 2Tempos
Latest 2011 Ducati Diavel Review
What Riders Say