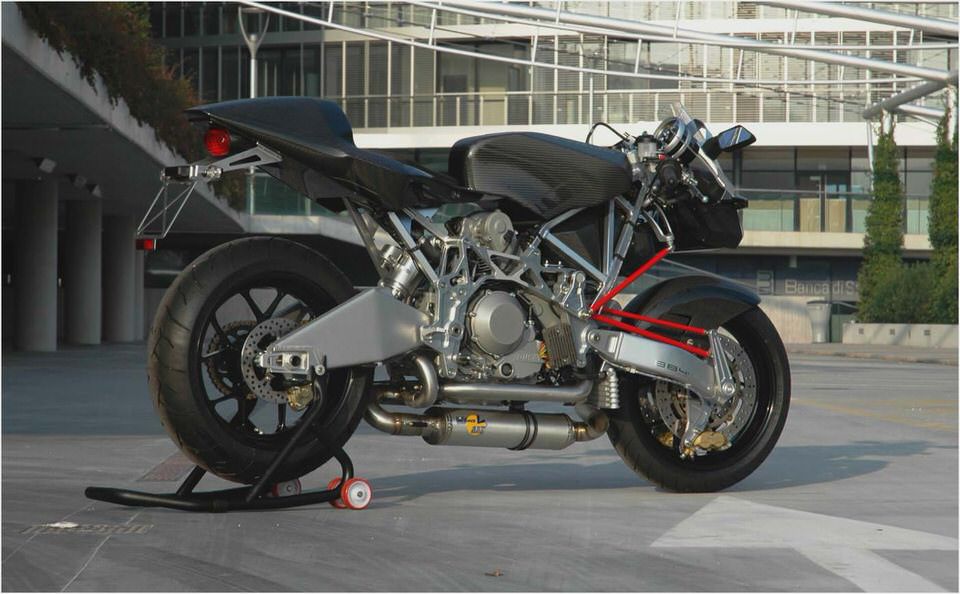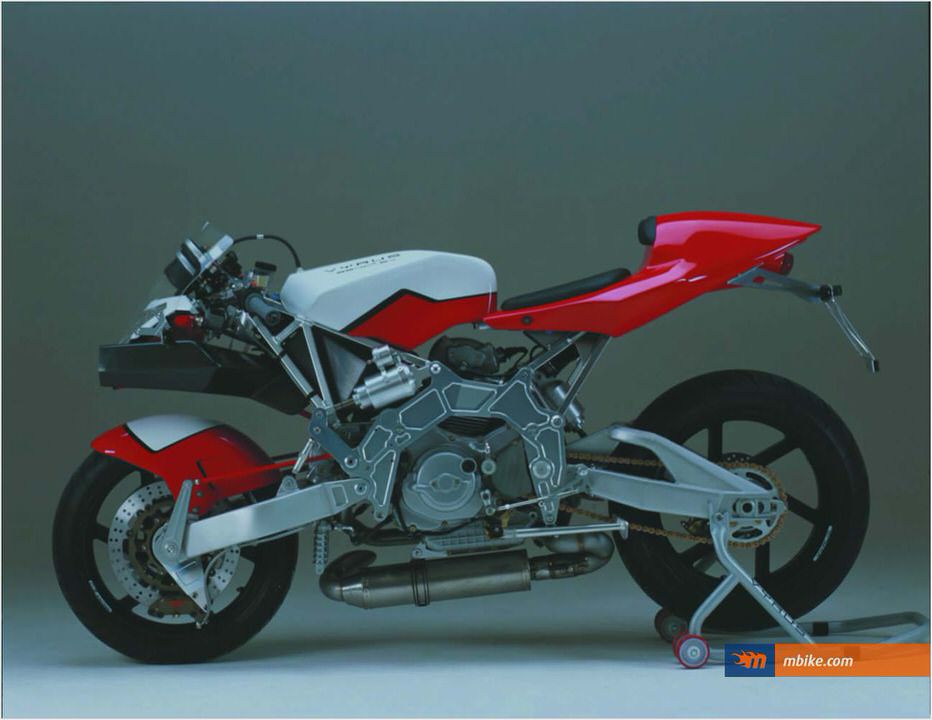 Playboy's hottest new Playmates become Calendar Kittens to to rock 2010's Miller USA World Superbike and LA Calendar Motorcycle Show Weekends!
Los Angeles, CA, Feb 1st, 2010 – Playboy magazine's hottest new Playmates of the year 2010, Miss January Jamie Faith Edmonson . and Miss February Heather Rae Young have been confirmed by producer Jim Gianatsis to be our official SBK World Superbike Fast Dates Calendar Kittens at the Miller Motorsports USA World Superbike round in May to photograph the next Fast Dates Calendar with all the top factory team race bikes. The Kittens will also be hosting the LA Calendar Motorcycle Show at the Queen Mary Event Park in Long Beach July 18th.
Heather Rae has already been shooting with us since last fall and will be featured on the cover and inside of all three editions 2011 Fast Dates.com Calendars which will be premiering at these events, and are now available to seewith heather posong on Ben Spies 's factory Yamaha World Superbike in Members Corner. Heather is good friends with Jaime Faith and it didn't take much effort for Heather to convince us that Jaime needed to join us for both these exciting event weekends, both as Calendar models and hostesses. You can also see Heather's February Playboy pictorial in Members Corner .
Jaime (at right) recently was the fourteenth-season contestant on TV's Amazing Race who finished in second place with girlfriend Cara Rosenthal.
The 30-year-old former police officer and Miami Dolphins cheerleader from Ft. Lauderdale, FL said both she and Rosenthal were approached to appear in Playboy after The Amazing Race's fourteenth-season finale aired in May 2009.
Cara had to say say No. She's in law school and hopes to be governor someday, Edmondson said about Rosenthal before adding she never saw this coming for herself. Here I find myself going to be on newsstands on my 31st birthday,as Playboy's Miss January 2010.
Jaime spent last summer living at the Playboy Mansion to work on her photo shoot and participate in E!'s The Girls Next Door reality series.
Miller Motorsports Pulling Out All the Stops for World Superbike Weekend
Tickets on Sale Now with track concert by Foreigner, Styx, Kansas
Salt Lake City, Feb 11th, 2010 – This year's visit to Utah by the HANNspree FIM Superbike World Championship will be the biggest and best yet, officials from Miller Motorsports Park announced in a press conference today. The event, which will take place over Memorial Day Weekend into Monday May 31st, will include a major classic-rock concert, a downtown street party at The Gateway outdoor mall, a stirring tribute to America's military and a number of additional new features.
Like last year, the Memorial Day Weekend activities will begin on Friday, May 28th on the steps of the State Capitol and will feature team riders, sponsors, and track and elected officials. It is anticipated that Governor Gary Herbert will be in attendance and officially commence the festival weekend.
The racers, on their race bikes, will then lead a parade of motorcycles, in which the motorcycle-riding public is invited to participate, to The Gateway, which will be closed to all but motorcycle traffic. The Gateway will be the site of a street party that will include live music, autograph sessions and stunt bike demonstrations to celebrate the weekend. Each brand of motorcycle will have its own reserved parking area.
Racing action will begin on Saturday, May 29, capped by a classic-rock concert at the track featuring Foreigner, Styx and Kansas (and a possible surprise addition to be named later), with fireworks at its conclusion. Racing will continue on Sunday and Monday, with the feature races for the Superbike World Championship and Supersport World Championship on Monday. The support races will be the second annual Larry H. Miller Superbike Challenge, with events for both the GTU and GTO classes.
Our nation's military will be honored with a 2,010-flag Tribute Field in the track's infield throughout the weekend. Other highlights will include demonstrations by the Lucas Oil Stunt Plane, stunt bike exhibitions, manufacturer displays and parking corrals, military flyovers and an expanded Vendor Village.
Single-day tickets are now on sale for the event. All tickets will include paddock access, and single-day Saturday tickets will include admission to the concert. Three-day discount ticket packages are available for Grandstand and General Admission guests.
There will be expanded camping and RV opportunities this year at the Deseret Peak Recreational Complex next door to the track, and the complex's outstanding aquatic center will be open for guests' enjoyment.
"We are very excited about this year's event," said John Larson, Senior Vice President and General Manager of Miller Motorsports Park. "We have added a significant amount of entertainment to complement the outstanding racing provided by the HANNspree FIM Superbike World Championship. This will be the biggest international sporting event in Utah since the 2002 Olympic Winter Games and the beginning of a Memorial Day weekend tradition for families throughout Utah and the United States to enjoy."
"The 2010 event at Miller Motorsports Park promises to be the most exciting U.S. round ever in the history of World Superbike," said Paolo Ciabatti, Director of the HANNspree FIM Superbike World Championship. "Our championship will be returning to Utah this year with 26 permanent riders in the top class and 20 riders in World Supersport and with two young American stars: Roger Lee Hayden, riding a Kawasaki in World Superbike, and Jason DiSalvo riding for the factory Triumph team in World Supersport. We are extremely pleased to see all the thrilling activities that have been put together and are sure that fans from all over the country will come to Miller Motorsports Park in huge numbers to enjoy a fantastic Memorial Day weekend!"
To purchase tickets or for more information about the event, visit the dedicated event website at www.SBKUSA.com or call (435) 277-RACE (7223). For information regarding Miller Motorsports Park, call 435-277-RACE (7223) or visit the track's website at www.MillerMotorsportsPark.com.
The reigning MotoGP World Champion topped the time sheets at Sepang.
2010 MotoGP World Championship
MotoGP Official Test at Sepang Ends with Rossi, Stoner on Top
Malaysia, Friday Feb 5th, 2010 – The first official MotoGP test of 2010 concluded in Malaysia on Friday, with Fiat Yamaha's Valentino Rossi the fastest of the premier class riders across both days.
Wednesday was a day for test riders only, with the official MotoGP team riders having Thursday and Friday to work on their 2010 bikes. The weather played a part throughout Friday with conditions wet at the scheduled start of 9am local time, and for a period between 11am and 12pm there was little activity on track. Afternoon sunshine improved the situation after 1pm, when both Rossi and Ducati Marlboro rider Casey Stoner appeared.
Casey was 2nd quickest on the new Big Bang 800cc Desmosedici
Shaving 0.486s off his Thursday best time, World Champion Rossi's 2'00.925 on the 20th of 32 laps on his factory YZR-M1 prototype was the only sub-2'01" time, as he left a gap of 0.395s to Stoner. The Australian was also second fastest to Rossi on Thursday, and Stoner's 2'01.320 on Friday was over half a second quicker than his previous day's time as he continued to feel the benefit of the Ducati Desmosedici GP10, which he says is very well balanced.
Valentino Rossi – Position: 1st Time: 2'00.925 Laps: 32
After yesterday this second day has been very good as well, even though we lost a few hours to the rain, and the end we were still able to finish all our work. We worked on the new bike to find a better setting and I was happy to be the fastest overall – even though this is just testing this is important for me! At the next test we will have a few more new things but we're already happy because we're fast and strong.
There is room to improve of course; Sepang is always a good track for the Yamaha so we will have to wait until Qatar to get a better understanding of our level, but we have made a great start.
Casey Stoner (Ducati Marlboro Team) 2nd fastest, 2'01.320 (44 laps)
"We are quite happy with the test. Today didn't start really well because of the rain and the wet track, which set us back a few hours, but when it finally did dry out we were able to make some progress. We have definitely improved the set-up of the bike, trying some different things with the swingarm.
The lap times are still not where we want them to be and we have to work on taking another couple of tenths off on hard tyres, but to be consistently doing 2'01.9 or 2'02.0 laps is a decent pace. Considering that we are using a different engine to the one we've had for the last three years and some other new parts that we still need to get the best out of we certainly can't be unhappy with where we're at. There is work to do but we have two more test sessions before the season starts for real. In general I am really pleased with how it's gone."
Rossi's team-mate and rival and the third quickest rider on Friday, Jorge Lorenzo, was 0.755s behind the Italian's pace with a best of 2'01.680. The Spaniard was pleased with the general direction of the developments on his bike, and his fastest time was a marked improvement as he produced 60 laps, the most of any of the 17 riders on Friday.
Jorge Lorenzo – Position: 3rd Time: 2'01.680 Laps: 60
I felt much better today and I was able to be fast straight away. It wasn't a big problem yesterday, it's just that after such a long break I forget how to ride a little bit! I need a bit of time, but it was much better today.
I'm happy about my performance and about my feeling with the new bike. Yamaha have made good improvements without changing the best parts of the bike and this is the best way. They have made some good modifications to the chassis and the engine and this has already improved our pace.
We don't have many days on the bike until the start of the season so we will make the most of the time here next month to continue our good work.
Dani Pedrosa knocked over a full second off his time as he made real progress on the RC212V. The Repsol Honda rider carried on working on Öhlins suspension, and was happy with the weight distribution as he recorded the fourth fastest lap of the day at 2'01.822.
Appearing to have recovered from the jetlag that made day one tough, Monster Yamaha Tech 3's Ben Spies was fifth on the sheet as he clocked in at 2'02.266 on Friday. The American achieved well over the half-second improvement he targeted following his first day, taking 0.876s off his time as he continued his acclimatisation to the M1.
Ben Spies – Position 5th Time: 2'02.266 Laps: 31
"I rode as good and as hard as I could considering how I've been feeling. I'm not wanting to make any excuses but I didn't feel really good with the jetlag. It was still a good test because I learned a lot about improving my riding and adapting my style to suit the Yamaha MotoGP bike. It is hard to break some of my old superbike habits at the moment but I made some big improvements in a couple of places on the track where I was really struggling, particularly in the braking.
It started to feel more natural today and I got down to some decent times on race tyres. I was a second faster than the first day, so we made some good progress but this is a really difficult track to learn. This track is really long and really wide, but I got to a respectable pace. I've said it a load of times but it's a learning process and every lap I'm learning.
My guys at Monster Yamaha Tech 3 though have been brilliant again. We're all putting in a lot of effort and I'm pleased with the steps I've made."
Pedrosa's team-mate Andrea Dovizioso's work on his RC212V produced the sixth fastest time, as the Italian's adaptation to new electronics allowed a lap of 2'02.272, whilst Colin Edwards (Monster Yamaha Tech 3) was 0.207s further down the timesheet after his positive reaction to the throttle on the new M1.
On their respective GP10 bikes Ducati Marlboro rider Nicky Hayden (2'02.493) and Pramac Racing's Aleix Espargaró (2'02.647) both displayed progress, whilst Loris Capirossi of the Rizla Suzuki team was pleased with the three different types of chassis he tried out, registering at 2'02.763 after 48 laps. Marco Melandri (San Carlo Honda Gresini) completed 55 laps and was 11th fastest, with Héctor Barberá (Team Aspar), Randy de Puniet (LCR Honda) and Hiroshi Aoyama (Interwetten Honda MotoGP) following.
Marco Simoncelli experienced a highside on his RC212V around midday, but re-emerged by 3pm to continue uninjured. The San Carlo Honda Gresini man was 15th on the timesheet, with fellow rookie Álvaro Bautista (Rizla Suzuki) and Mika Kallio (Pramac Racing) next.
Sepang Circuit Record: Casey Stoner (Ducati – 2007) 2'02.108
Best Pole Position: Valentino Rossi (Yamaha – 2009), 2'00.518
Sepang Test Unofficial Lap Ttimes
1. Rossi (Yamaha) 2.00.925 (20 of 32)
8. Hayden (Ducati) 2.02.493 (30 of 64)
12. Barberà (Ducati) 2.03.032 (48 of 51)
13. De Puniet (Honda) 2.03.043 (30 of 48)
14. Aoyama (Honda) 2.03.195 (39 of 56)
15. Simoncelli (Honda) 2.03.245 (49 of 49)
16. Bautista (Suzuki) 2.03.274 (32 of 37)
17. Kallio (Ducati) 2.03.359 (46 of 53)
During the test, MSMA representatives met at the Sepang International Circuit to discuss the future engine rules for the MotoGP class. Back in December, following talks between MotoGP's governing body the FIM, series rights holder Dorna Sports and the MSMA, the Grand Prix Commission agreed to change the maximum engine capacity of the MotoGP class to 1000cc for the 2012 season.
Dorna Sports CEO Carmelo Ezpeleta indicated the projected changes were received favourably, and that a further meeting to be held later this month in Barcelona should allow the opportunity for further definition of the new technical rules for the premier class.
1991-1992 World Superbike and 1993 AMA Superbike Champions Doug Polen and Eraldo Ferracci. Photo curtesy
SBK World Superbike.
Legendary Ducati pairing get together for a super Superbike day for Ducati 1098 Buyers
Fast By Ferracci Ducati and Doug Polen Reunite for their 20th Anniversary
Willow Grove, PA Feb 4th, 2010 Twenty years ago in 1991 Doug Polen and tuner Eraldo Ferracci took the racing world by storm with their first of 2 World Superbike Championshp wins, followed by the 1993 AMA Superbike title, and to celebrate the anniversary the pair are offering a taste of what made them so successful to Ducatisti.
Above: Jim Gianatsis photographed Doug Polen's 1993 AMA Superbike Championship winning Fast by Ferracci Ducati 888 at Sears Point Raceway that year with beautiful Paula Narez in Doug's race leathers for the 1995 Fast Dates Calendar. Doug raced the same and similar Ferracci 888 Superbikes to take the 1991 and 1992 World Superbike Championships.
In celebration of his long and successful history with Ducati, renowned race manager and tuner Eraldo Ferracci is offering 20 fans a unique and exciting opportunity. The first twenty individuals to purchase a new 2010 Ducati Superbike from Fast By Ferracci from now until March 31, 2010 will not only enjoy a free track day on August 16th at New Jersey Motorsports Park, but will receive VIP treatment including having the legendary tuner and Ducati Hall of Fame member as their personal technician for the day.
During this event, Ferracci will be reunited with three-time Superbike Champion and fellow Ducati Hall of Fame member Doug Polen, who will be the riding coach for the Fast By Ferracci VIP's. In their time Ferracci and Polen proved to be a virtually unbeatable combination in Superbike racing. Twenty individuals will have the rare opportunity to benefit first-hand from their expertise.
"I'm looking forward to the event and spending time with Doug," said Ferracci. "With all the memories coming back to me I'm getting pretty excited myself! We are going to have some fun come August!"
The VIP's will also enjoy dinner with these two legends on the evening before the track day. Those familiar with Ferracci know that the menu will include entertaining stories, bench racing, and technical insight.
To purchase a 2010 Ducati Superbike and take part in this track day of legends, visit Fast by Ferracci in Willow Grove, PA. by March 31st. Fast by Ferracci is open Tuesday through Friday from 9:00 am to 6:00 pm and Saturday from 9:00 am to 3:00 pm. For more information and directions, call us at (215) 657-1276 or visit us online at www.ferracci.com.
Heather Rae Young, Playboy Playmate February 2010 warms up our like new $7,200 Ebay special Ducati 888SPO. Click to go BIG
The Editor completes his 4 Generation Ducati Superbike Collection
by Jim Gianatsis, FastDates.com editor, photographer
Initially I was a big Japanese sportbike fan, having tested, owned and raced them since the sixties. In the early eighties I was at Moto-X Fox (Then the marketing arm for Fox Shox) and worked with Wes Cooley / Yoshimua Suzuki, and Eddie Lawson / Muzzy Kawasaki to help them win their National Superbike Championship titles with Fox Shox Suspension. In 1984 I built up a street legal Yoshimua Suzuki GS750 project bike that Motorcyclist Magazine tested and called it the best superbike they had ever ridden, even out performing the full-race National Championship winning Eddie Lawson factory superbike tested by Cycle magazine that year.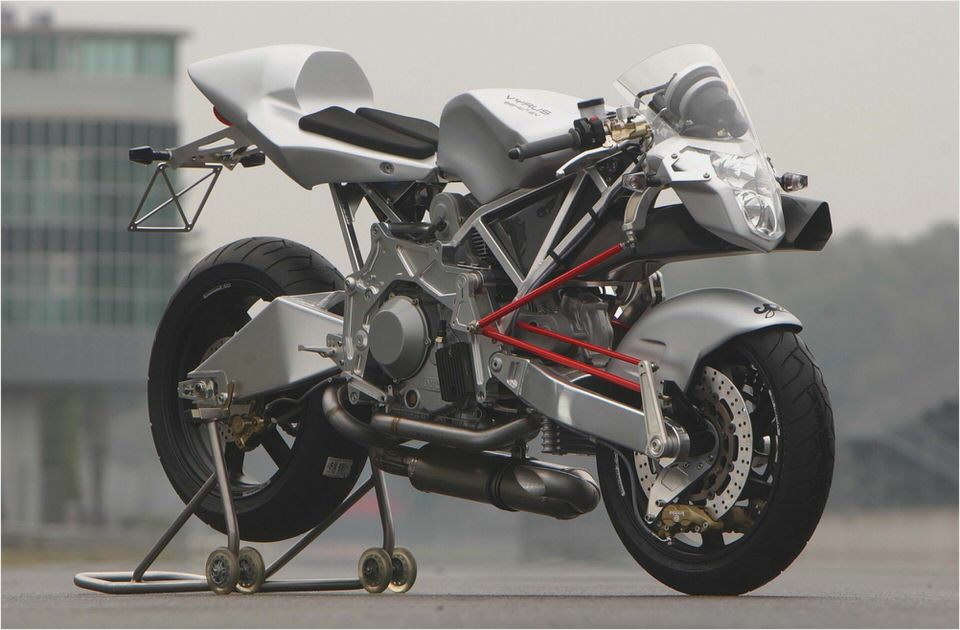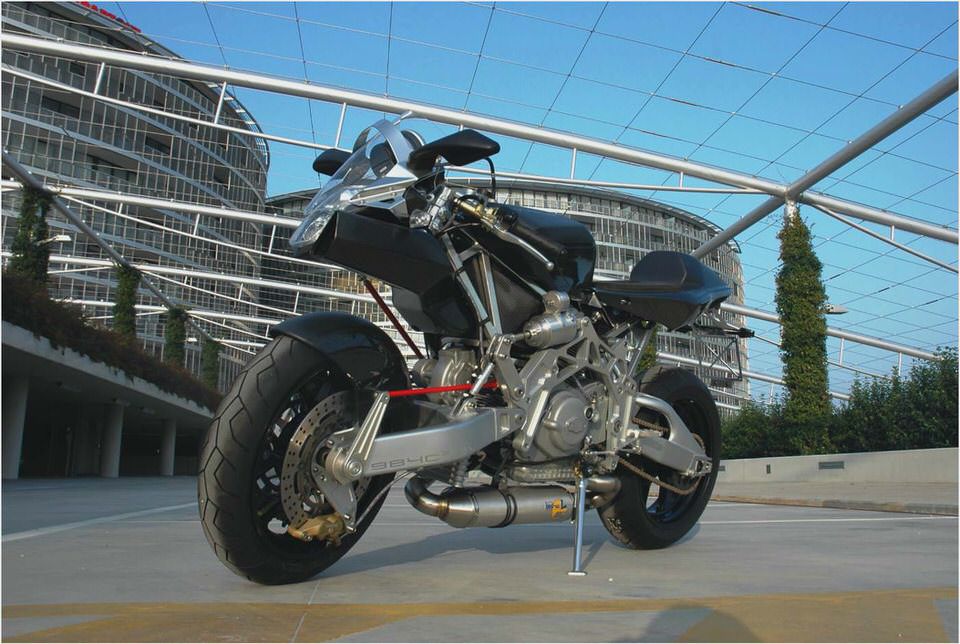 Wes Cooley on the Fox sponsored new single shock Yoshimura Suzuki GS750, similar to my street legal project bike.
I really never thought much of the quirky, temperamental and underpowered Ducati sportbikes of that era. I did have the chance to ride the first generation Ducati 851/888 street sportbikes around 1990, but just wasn't impressed with their slow steering and not very exciting powerbands. Then one Sunday morning ride in 1993 my buddy Scott Reif, who worked at Honda HRC and had new bike brands for testing, let me ride the new Ducati 916 Superbike.
The first corner I lean it into the bike took control and did everything for me. it was so much better handling than anything I'd ridden before, and with the broad torquey power band, I was a converted Ducati believer for life. Within a few months I had purchased my own 916, but felt it was still in need of a little more power.
A call to my friend Eraldo Ferracci, who then ran the Ducati AMA Superbike team, my 916 soon had a 955cc big bore kit, full Termignoni race exhaust system, cams, reprogrammed computer chip and Jerry Branch ported heads. Definitely the best sportbike of the era.
Jim in the 2002 Ducati World Superbike pits with the Fast Dates Calendar Kittens, and World Champion Troy Bayliss with his first title winner, the 998 Testastretta Superbike.
In subsequent years my Ducati Superbike collection grew with the new 998R Testastretta engined Superbike of 2001, a 999R generation in 2005, and now the current generation 1198R model. Then to complete my collection with all four generations of Ducati Superbikes, I found on Ebay and immaculate like-new 1994 last production 888SPO limited edition model.
The latest generation 1098/1198 Testastretta engined models are the best yet, and make more power than one could ever use on the street. With the Full-race Termignoni exhaust and CPU the 1198R model is making around 200hp, close to what the intake restricted 1198F factory Corse bikes are currently running in World Superbike.
The production 1098/1198 and S model Superbikes with Ohlins suspension is the best value, with this one exception. To lower production costs on the latest generation 1098/1198 Superbikes, Ducati eliminated the adjustable 24.5 / 23.5 rake steering provided as standard on previous generation models, and still provided on the 1198R chassis required for racing homologation.
The current base model 1098/1198 frames' steering angle is fixed at 24.5 just like the first generation 955/988 Superbikes and at this rake the bike is just too slow turning for the track or twisty canyon riding. Like the Ducati Corse factory teams I run my bikes at there quicker 23.5 where the handling is really flawless.
When I asked Ducati why they eliminated the adjustable steering head from the base 1098/1198s they told me that 90% of their Superbike model owners never changed the adjustable steering head from the 24.5 degree setting they came with as stock from the factory, so they saw no need to continue it (those owners obviously weren't riding their bikes hard enough to know better). Note that other popular production superbikes like the GSXR and CBR do come standard with their frame steering head angles fixed at the quicker, better handling 23.5 setting.
The editor and his four generations of the ultimate Ducati Superbikes. From left the 888SPO, 996/998R, 999R and 1098/1198R. Click to go BIG.
My professional duties these days include running my motorsports ad agency Gianatsis Design Associates and producing the World Superbike endorsed Fast Dates Racebike Swimsuit Model Calendars and FastDates.com Website. I shoot the Fast Dates Calendar at one of the World Superbike rounds each year, where the Calendar Kittens also serve as the official team Ducati Corse umbrella girls on race day for the Ducat team. The Calendars since 1990 have featured every generation Ducati World Superbike Championship winning bike from Doug Polen's 888 to Troy Corser, Carl Fogarty and Troy Bayliss 916/955/998 bikes, to Troy Bayliss' 999 and 1198 winners.
Jonthan Rea and the other British riders were the quickest all weekend in World Superbike testing.
2010 Hannspree World Superbike Championship
Jonthan Rea leads a 4 British Rider supremacy.
2010 World Superbike Season gets underway
with official testing at Portimao Spain
Portimao, Spain, January 22-24 2010 – Three days of official Infront Motor Sportspre-season testing at the Algarve Circuit in Portugal took place from Friday 22 to Sunday 24 January to herald the start of the 2010 Superbike World Championship. The Portuguese track, the venue for the final round of the 2009 season three months ago, will this year be the location for the year's first European round in March for World Superbike and World Supersport action, and is being used this weekend by all the top teams and riders prepare for the coming season.
It was Ten Kate Honda's Jonathan Rea who powered to the best time at the end of the three-day official Superbike test session at Portimao. The Northern Ireland youngster's time of 1 minute 42.270 seconds was quicker even than Ben Spies' 2009 pole mark for Yamaha. He and three other British riders: Ron Haslem, Shakey Burne and Cal Crutchlow wpould prove the quickesy all weekend aboard Japanese in-line four cylinder bikes, in both wet and dry conditions.
A total of fourteen hours of testing for World Superbike and nine for World Supersport were scheduled on the programme, with action starting at 8.30 am and concluding at 4.40 pm on all three days.
The full line-up of teams and riders is expected be communicated by SBK next week, as some privater teams have yet to confirm as they look for sponsorships. The Complete Report HERE
New $77,500 Vyrus 987 C3 V4 Superbike
February 1st – Italian motorcycle manufacturer Vyrus recently revealed its latest piece of rolling superbike sculpture, the 987 C3 V4 naked superbike. The machine is has a better power to weight ratio than Suzuki's Hayabusa, Ducati's Desmosedici RR or Kawasaki's ZZR1400. The new 4V revealed here is powered by Ducati's latest 170hp 1198cc Superbike engine and is the the lightest and most powerful of four Vyrus variants.
The base model 984 C3 2V comes with a 100 bhp two valve 1000DS air-cooled Ducati engine, weighs just 150 kg (a MotoGP bike weighs 148 kg) and sells for 33,400 euros (US$47,000).
Next is the 985 C3 4V, which weighs in at 157 kg, uses a 155 bhp 999R water-cooled Testastretta Ducati engine and costs 50,000 euros (US$70,500).
All new for 2010 and pictured here is the 987 C3 4V which weighs in at 155 kg/ 341 lbs. sells for a mere 55,000 euros (US$77,500) and uses the current water-cooled 1198/S (170hp) Ducati production Superbike engine producing 184 bhp with a race style exhaust system. The bike does not use a fame, but rather has lightweight billet plates bolted to the engine, to where the suspension and bodywork components are attached. All of the bodywork including the gas tank are made from carbon fibre to help reduce weight even further.
The front suspension is a single shock swingarm with center hub steering as pioneered by Bimota.
Mostly show and not much go? Despite the light weight and potent power output, the Vyrus 983 is 30 pounds too light to race in a sanctioned Superbike class, the lack of a fairing reduces its top speed significantly, and the awkard sideways radiator placement without an air scoop and fans make the engine prone to overheating if ridden too slow or too fast.
Also claimed to be available is range-topping 987 C3 4V Supercharged which takes the 987 C3 4V and adds a supercharger for 10,000 euros more, just three kilograms more weight at 158kg/348 lbs, and 27 bhp for the title of being on of the world's the world's fastest production motorcycles.
The Vyrus name, however might not sound familiar for most of you, but its background is extremely solid. The engineers of the company are experienced in high-class motorcycles, as many of them worked for companies like Ducati or Bimota. The company is headed up by Ascanio Rodorigo, a man who worked with the famed Massimo Tamburini at Bimota in the early '80s.
Tamburini's son, Andrea, also has a little company company of own, and recently introduced the Tamburini T1, a bike based on one of the most beautiful naked bikes ever built, the MV Agusta Brutale.
Andrea Tamburini's Corse T1 takes his father's MV Agusta Brutle to a higher level with exoti corbon fibre bodywork and performance upgrades.
And the more affordable New 2010 Bimota DB8.
Rimini, Italy, February 1st – Despite the depressed economy with Japanese metric streetbike sales down nearly 60%, sportbike fans worldwide can rejoice with another exciting Superbike model joining the growing superbike market this year along with BMW and KTM. The new Bimoto DB8 Superbike gets to use the industry leading Ducati 1198 Testastretta engine in 170hp tune, hung from the usual beautiful Bimota billet machined aluminum and cromoly steel tube chassis.
Claimed total weight (wet?) is 178kg / 392 lbs. The usual expensive Bimota construction materials like titanium and carbon fibre, have been substituted with plastic bodywork and a stainless steel exhaust system to help keep the bike more affordable in these tough economic times, but we still notice nice high end components like the Marchesini forged billet race wheels and Brembo mono block race brake calipers. It looks like you will still have to ante up for a slipper clutch, though.
The DB8 is expected to retail for around $36,000.
BIMOTA DB8 ENGINE SPECS
Source: Ducati 1198 Testastretta Evoluzione, 4V 90Twin-Cylinder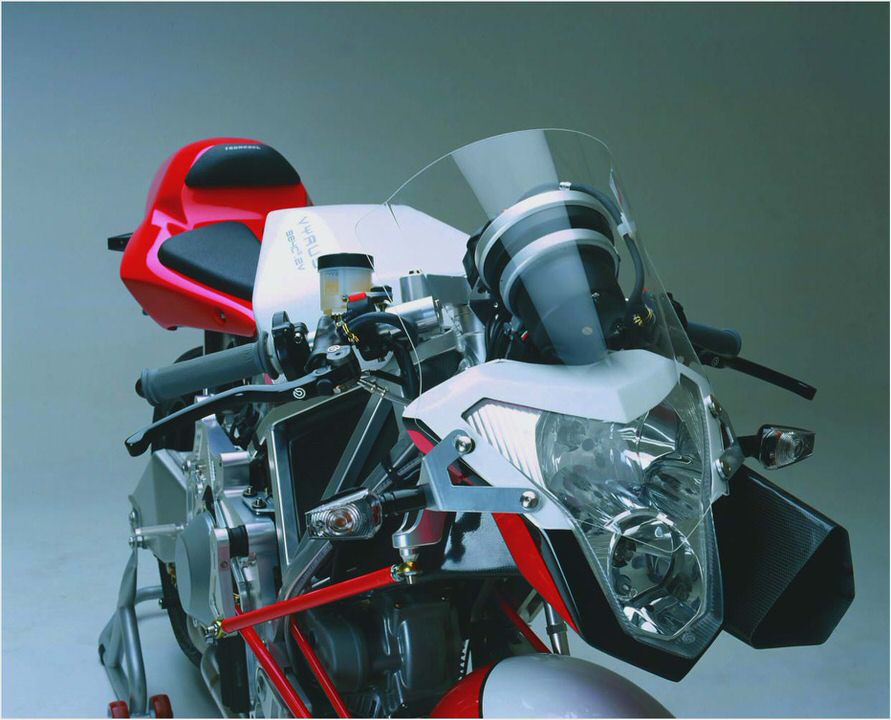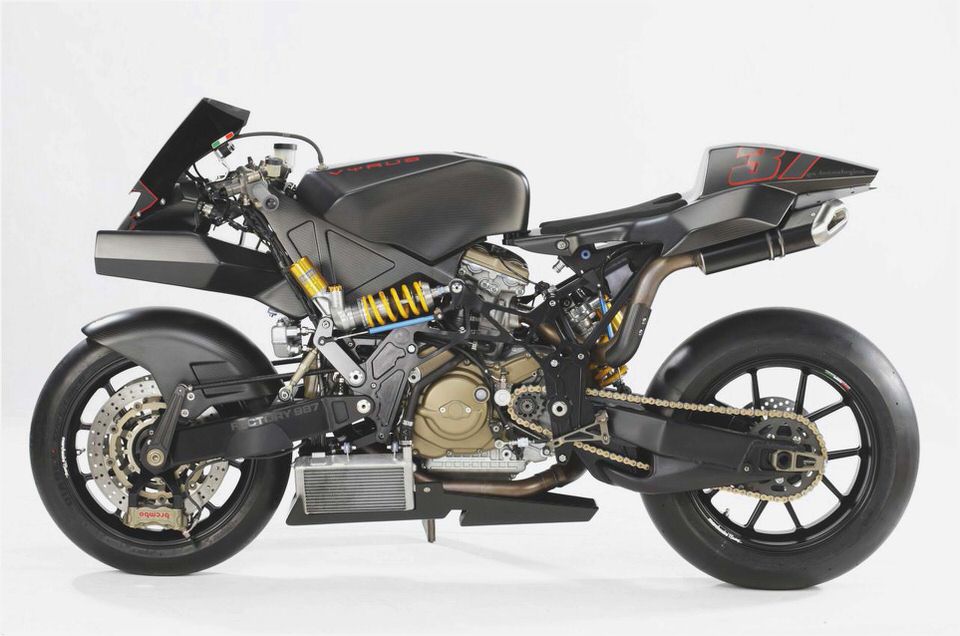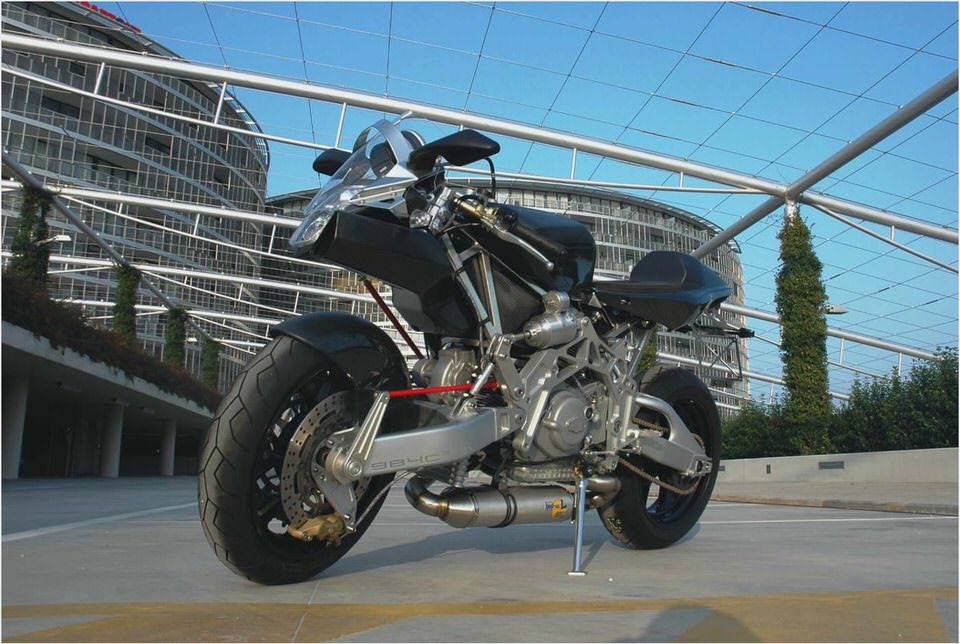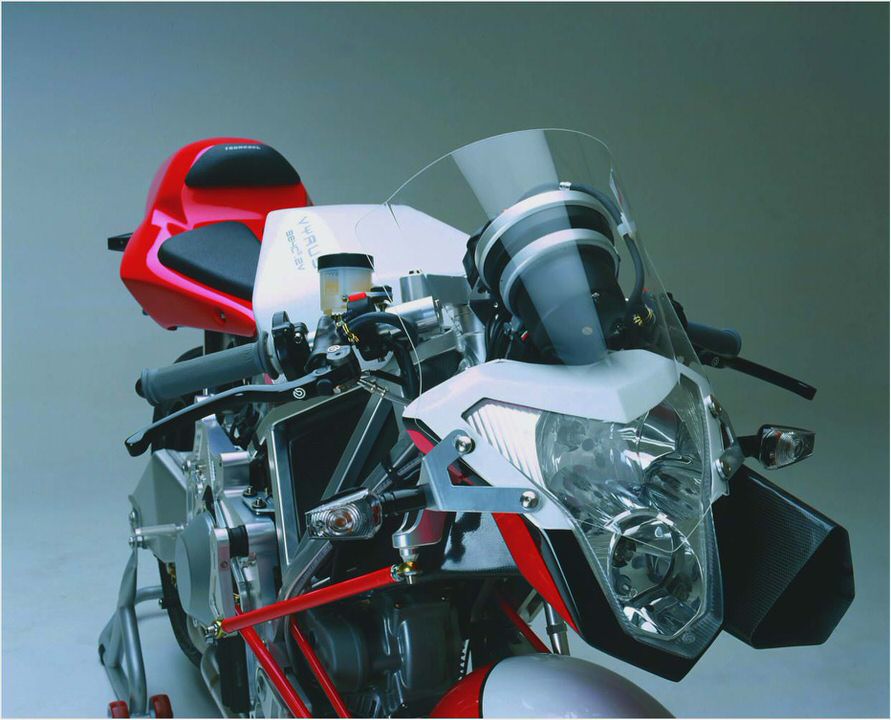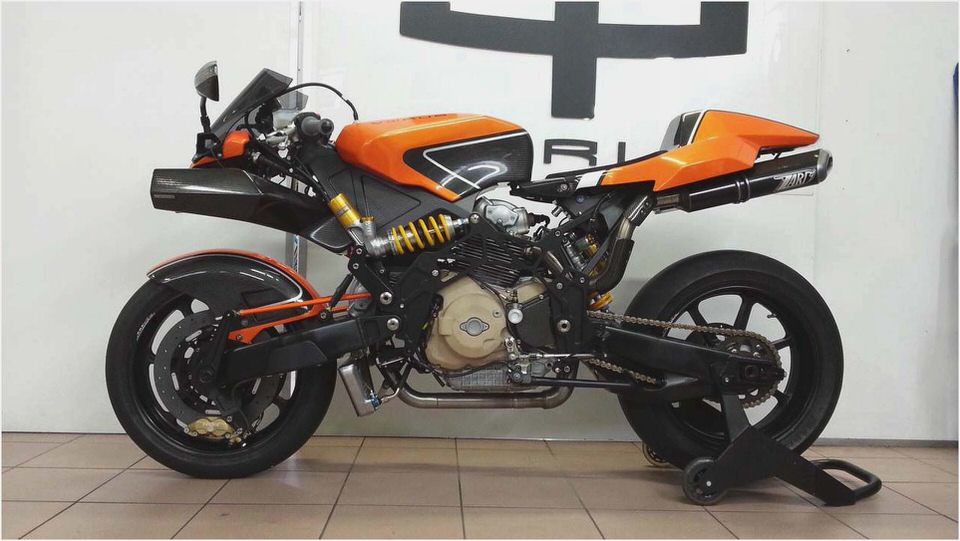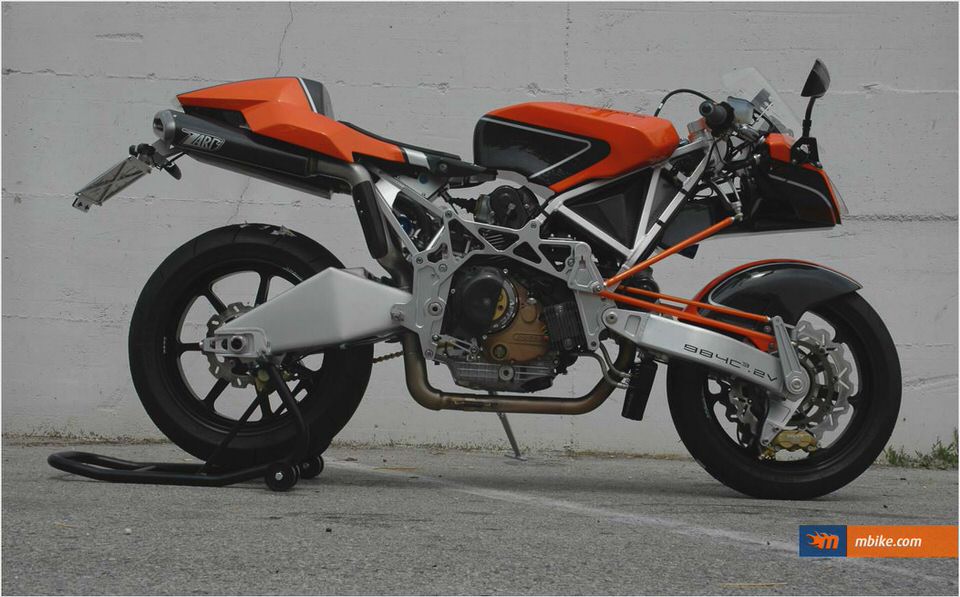 Vyrus 984 C3 2V – BikeDunia
2014 Brough Superior SS100 — Legendary Brand Returns With All-New Bike
BBC Sport – Motorbikes – Matt Roberts will front MotoGP on BBC television
New Vyrus 986 M2 from Italy : News.PreOwnedBike.com
Vyrus 986 M2 Gets Three-Tiered Pricing & DIY Kit – Race: €55,000…