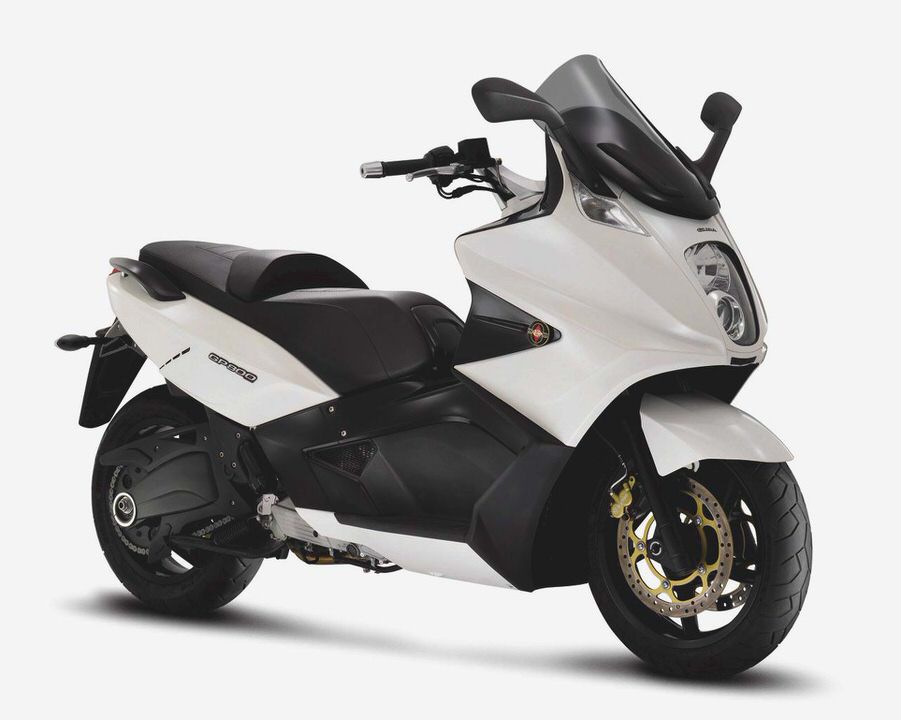 Gilera shoe-horns an 840cc engine into its latest scooter
September 11, 2007 An 840cc, 90-degree fuel injected V-twin, performance chassis, 200kmh top speed and braided brake lines… on a CVT, step-thru scooter. After sending heads spinning with its Nexus 500, a scooter that handles like a sportsbike in the twisties, Gilera have completely dumbfounded us with their GP 800 hyperscooter. Striking some sort of bizarre balance between a super-grunty commuter and a genuine sports-tourer, this bespectacled bad-boy is the new and undisputed king of the scooter segment.
Gilera have fired a definitive salvo in the maxi-scooter capacity war we wrote of last year with the release of their anticipated GP 800. Although it's missing the electronic transmission we expected, the whopping 840cc v-twin engine remains, making it the biggest, baddest and fastest scooter on the market; a 16 year-old bully kicking over the third-graders' sand castles.
Gilera are creating a whole new class with the GP 800 – let's call it the hyperscooter class. It's designed to maintain the practicality and ease of use of a step-thru city scooter, while giving the rider the genuine chance to take it touring or thrashing in the twisties. Looks-wise it's as though a Burgmann has mated with a Hayabusa.
It's still definately a scooter though, which will help its popularity among non-bikers – even if this is offset by a very hefty 245kg dry weight.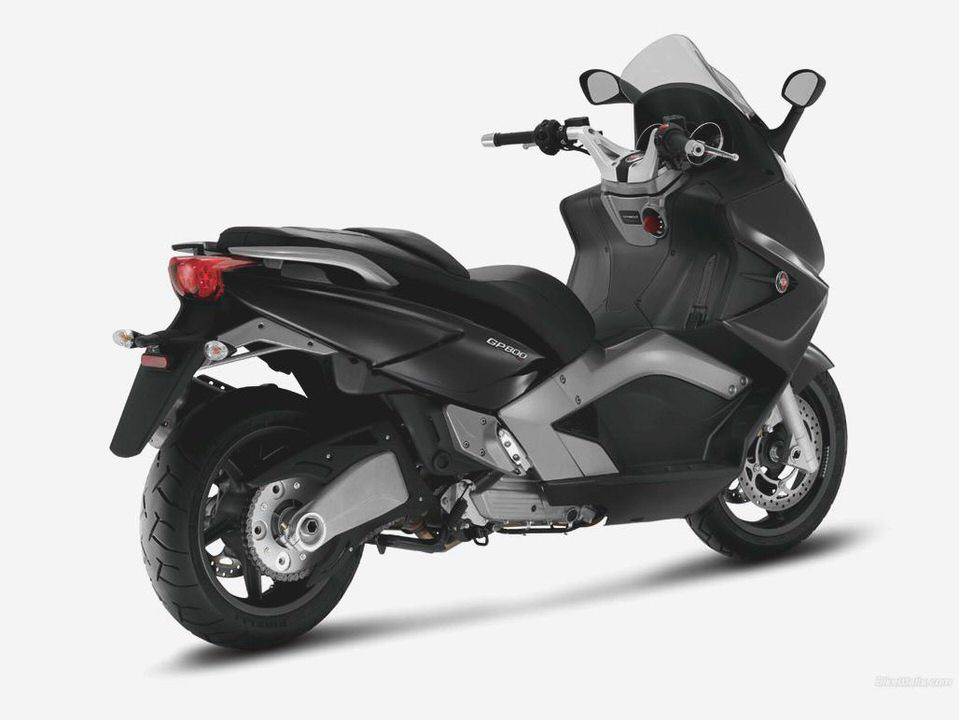 The chassis specification shows that the GP 800 will be unlike anything that's come before it – everything's designed to be a match for the 75-odd horses the engine will pump out; twin-disc front brakes on braided hoses will pull the 16" front wheel up from the scoot's top speed of over 200kmh and fat 41mm forks take care of the front-end suspension. A horizontally-mounted monoshock provides the rear suspension, and the rigid tubular steel double-cradle frame should contribute to the motorcycle-like handling and tipped-in stability Gilera are touting.
Gilera claim the scoot will take lean angles of 45 degrees in its stride, which is quite a number, considering that Michelin's sticky Pilot Power sportsbike tyres aren't built to handle much more than 50 degrees, and the top class MotoGP racers are only just beginning to touch 60 degree lean angles in the 2007 season. Standard tyre sizes of 120/70/16 and 160/60/15 should make a reasonable choice of radials available.
Storage suffers a little with all that engine – but it's still large enough for any full-face helmet, and loads larger than what you'd find on any motorcycle. The 18.5 litre tank should be adequate for touring.
The new Gilera is the first scooter since the Nexus 500 to take a real stab at any sort of sport-riding pretension. Dare we say, as hardened motorcyclists, we wouldn't mind having a much closer look at this one – as long as none of our mates are watching… Perhaps we'll queue up for an online test ride in Second Life. where Gilera are offering all visitors to Telecom Italia's third island a chance to check it out. From the 5th September, the GP 800 became available at the Alice MyGP circuit.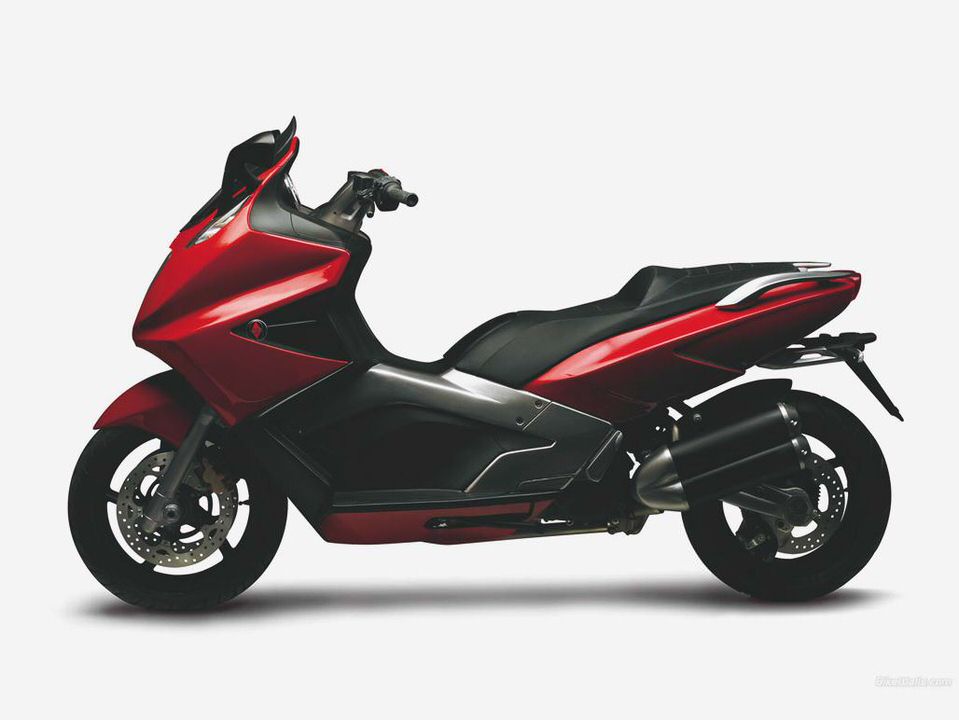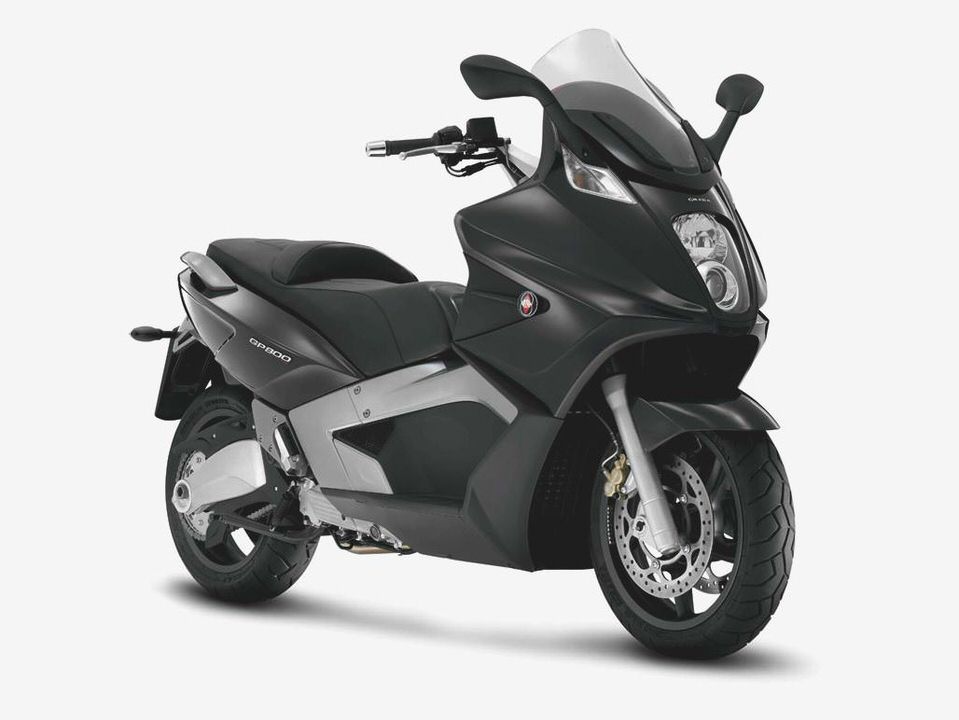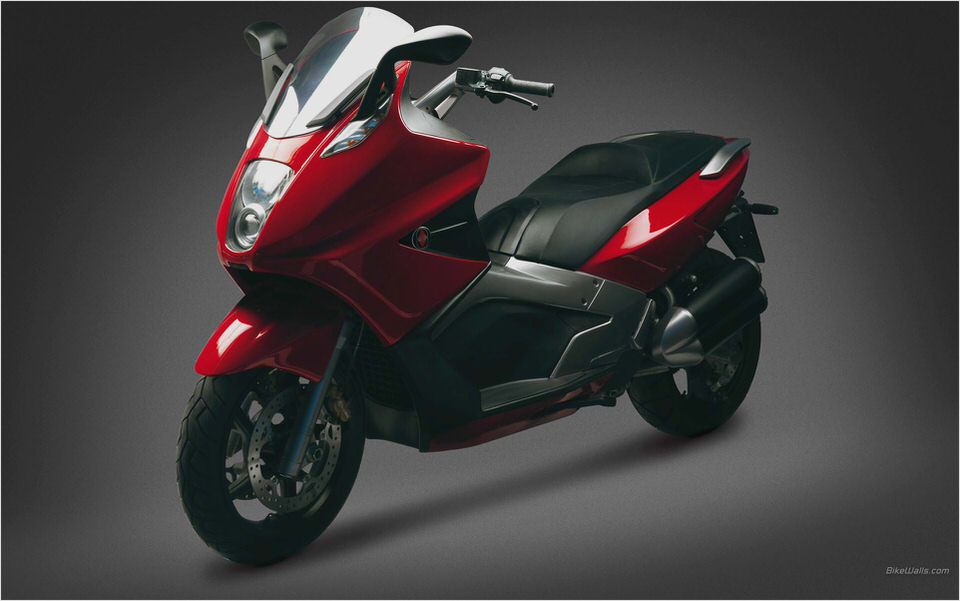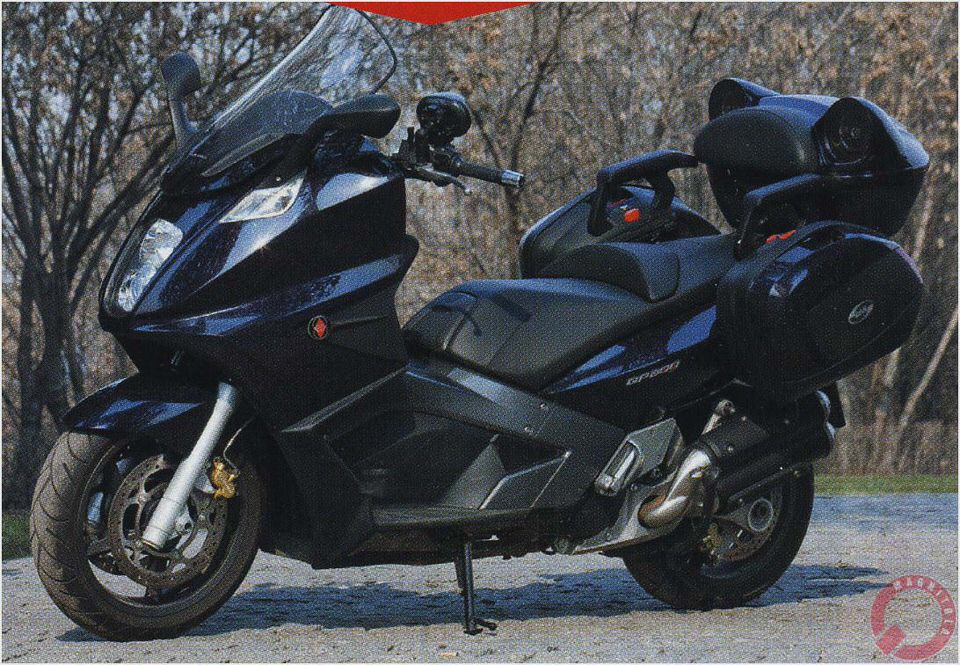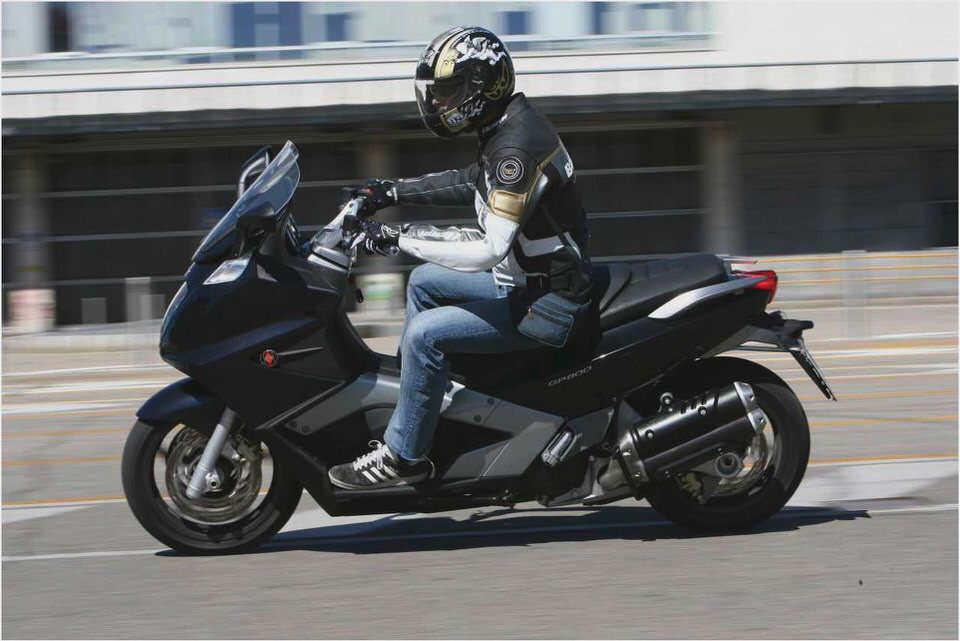 2007 Gilera GP 800 motorcycle review @ Top Speed
Gilera Saturno 500
Gilera Nexus 125 – 250 Scooter News and Reviews Scootersales
Gilera 600cc Supersport 2009 Fact or Fiction?
Gilera Runner ST/SP Scooter News and Reviews Scootersales