ASSEN – Holland 2004 April 12th
Assen 500 Qualifying: Suzuki Castrol on Pole
Vincent Phillipe has taken pole position for Suzuki Castrol with a stunning 1:21.871 lap in this afternoon's
second qualifying session, over half a second quicker than any other team.
His closest opposition came from Yamaha Austria and Yamaha GMT94; Yamaha Austria's Igor Jerman put in a 1:22.373 lap in the closing stages of his session, quickly followed by David Checa for GMT94 with a 1:22.847 lap.
Last year's fastest qualifying lap was 1:23.543, set by Karl Muggeridge on the Ten Kate Honda, and the fastest race lap was 1:23.376 set by James Ellison for Phase One. Suzuki Castrol, Yamaha Austria and
Yamaha GMT94 have all dipped well below this in an effort to take pole position, and the battle between
these three teams is certain to carry on during the race.
With many of the leading teams fielding new machinery this year, today's four sessions have been very busy
as riders tried to find a set-up which worked well. The cold track temperatures and the flowing nature of the
circuit have also added to the problems, with some teams finding it difficult to get sufficient heat into their
front tyres.
Dominic Meliand, team manager of Suzuki Castrol on pole position –
"We were trying for first place on the grid, but we were also trying to find a bike set up which was easy to ride for all three riders; this is not so simple. Our main rivals for the race will be GMT94 and Yamaha Austria – both have strong machines. I'm happy to be at the front of the grid but there is still a lot to do."
Mandy Kainz, team manager of Yamaha Austria in second place:
" Horst Saiger was able to put in a fast time on a race tyre and Igor Jerman went even faster using a qualifier, but Vincent Phillipe 's time for Suzuki Castrol is from another world."
Provisional Top Ten Qualifying Positions
1st 3: Suzuki Castrol – FRA – Suzuki GSX-R1000 – V.Phillipe 1:21.871
2nd 7: Yamaha Austria Racing Team – AUT– Yamaha YZF-R1 – I.Jerman 1:22.373
3rd 94: Yamaha GMT94 – FRA – Yamaha YZF-R1 – D.Checa 1:22.847
4th 38: Yamaha Endurance Moto 38 – FRA – Yamaha YZF-R1 – G.Giabbani 1:23.574
5th 20: Suzuki Herman Verboven – BEL– Suzuki GSX-R1000 – B.Veneman 1:23.949
6th 111: Pajic Kawasaki – NED – Kawasaki ZX10R – A.Visscher 1:24.006
7th 5: WRT Honda Austria – AUT – Honda CBR1000RR – E Wilding 1:24.554
8th 1: Yamaha Phase One Endurance – GBR – Yamaha YZF-R1 – S.Mertens 1:24.938
9th 47: Suzuki Bridgestone Bikers Profi – GER – Suzuki GSX-R1000 – T.Rothig 1:25.144
10th 6: Suzuki Shell Endurance Academy – GBR – Suzuki GSX-R1000 – M.Rohtlaan 1:25.569
The 500 kilometers of Assen – and the start of a new era in World Motorcycle Endurance..
129 laps of the 3881 meter National circuit with Suzuki, Yamaha, Kawasaki, Ducati, Aprilia and a full works Benelli team fighting for what many people are calling the REAL World Superbike Championship. The French Suzuki Endurance Racing Team (SERT) were being run from Japan and once again had the services of top team manager Dominique Meliand, fielding riders Vincent Philippe, Olivier four and Matthieu Lagrive.
The team led the race this year at Le Mans in the Master of Endurance series before a spate of crashes put them out of the running. At Assen they would have a full superbike-specification Suzuki GSXR1000 and would be up against Manfred Kainz's Yamaha Austria team of Horst Saiger, Thomas Hinterreiter and Slovenian Igor Jerman. running a superbike-spec Yamaha R1.
Christophe Guyot's GMT94 Yamaha R1 team came 2nd at Le Mans this year and were running a Superproduction Yamaha R1 with Sebastien Gimbert, William Costes and Spain's David Checa – their superbike-spec engine wasn't ready and they only had superbike-spec camshafts and generator fitted for Assen.
Moto38 Yamaha had former Police22 pilot Gwen Giabbani, Frederick Jond and Stephane Duterne. Honda Austria was a new team with backing from Honda Austria and HRC and run by former Yamaha Austria rider Erwin Wilding who would be riding with another former Yamaha Austria rider Karl Truchsess. Their third rider, Jaroslav Hules, had crashed and injured himself in practice and would be unable to ride for a couple of months.
Erwin and Karl would be sharing the ride at Assen, with German rider Robert Ulm joining the team for the China round.
ASSEN – THE RACE.
From the off, SERT rider Vincent Philippe took the lead with the Bollinger No8 Kawasaki getting a great start from 14th on the grid to get away in 2nd, local rider Barry Veneman on the Herman Verboven Suzuki No20 3rd and GMT94 in 4th. By the end of lap1 it was SERT No3, Hermann Verboven No20, GMT94 and Bollinger No8.
Stephane Mertens, riding the Phase One No1 Yamaha had a start-line problem trying to get the bike started (a problem that would rear its head later in the race) and finished the first lap in 29th place.
By lap 5, it was clear that the Hermann Verboven No20 was holding up GMT94 and SERT No3 had opened a gap in 1st place. Lap 7 and GMT94 had finally got past the local team and set about closing the gap on SERT No3, with GMT94 rider Sebastien Gimbert putting in the fastest lap of the race – 1:21.925 on Lap 9, a full 2 seconds faster that last years lap record – closing the gap to SERT No3 to 4.5 seconds.
Lap 14 and it was still SERT No3, GMT94 and Hermann Verboven No20 with Yamaha Austria up to 4th and Moto38 Yamaha in 5th – but the next lap saw the No20 Suzuki into the pits with a problem and we saw the first crash of the race for Nik Carlbergs Fagerjo-El No12 team – out of the race after only 15 laps with the ex-Phase One Suzuki.
Over the next couple of laps the gap between SERT No3 and GMT94 see-sawed around the 7 second mark with both teams stretching their advantage over Yamaha Austria No7, Moto38 and the local Pajic Kawasaki No111 ZX10R team, who were 40 seconds away from the race leader.
Lap 22 and GMT94 were slowly closing the gap to SERT No3. Lap 23 saw Henry Fincher pushing in the junior Phase One bike; the No6 Shell Endurance Academy Suzuki had a problem but they would rejoin the race. The senior bike, ridden by Stephane Mertens, had pushed through the pack and was by now up to 8th place.
Kawasaki Germany No21 (the former Rookie Endurance team) had suffered a major crash in practice and had crushed their fule tank. As the team didn't have a spare they had to run with the damaged tank, which thankfully wasn't leaking. but it was at their first pit-stop that the damage told. While trying to refuel on Lap 29 the team had a major fuel spill, luckily not igniting on the Kawasaki's hot engine.
They eventually got their tank filled but there was no way that their damaged tank would hold the regulation 22 litres.
The Bollinger No8 Kawasaki was in the pit box with the team trying to find out what was wrong with the bike – they were suffering an electrical problem and stated that they would only use the rest of the race as a test to get things right for the China round. They would eventually retire after having done only 42 laps but their partner team, Diablo666 Kawasaki were in the top 10.
The works Benelli team No2 were in the top 15 but had suffered from 2 pitlane drive-through penalties – one from having too many people working on the bike at one time (the rule is that only 5 hands can work on the bike at any one time), the other was for rider Paolo Tessari tearing down pit lane at nearly double the regulation 60kph limit – a little too much enthusiasm there!
After the first of the regulation pit stops it was clear that the Superproduction Yamaha R1 of GMT94 was a match on speed for the Superbike GSXR1000 Suzuki of SERT No3 – but the SERT bike could still do about 3 more laps before pitting. It was shaping up to be an extremely close race between the two teams with the Superbike Yamaha Austria No7 team fighting back from 3rd. that is, until Lap 37.
The No7 Yamaha superbike had gone onto 3 cylinders and came into the pits with a dropped valve, putting them out of the race. Manager Mandy Kainz lamented . 6000 kilometers of testing and no problems. maybe Karl (Truchsess) gave it too much gas at the start.
Since the first pit-stops, the GMT94 Yamaha had taken the lead but the gap over SERT No3 was only 2 seconds. Moto38 had inherited 3rd place with Honda Austria up to 4th, Bridgestone Bikers Profi No47 in 5th, the Pajic Kawasaki No111 in 6th and the Ducati Spring No10 in 7th.
SERT No3 team manager Dominique Meliand was worried and, at first, refused to talk about what was happening. The team that dominated in the Master of Endurance series for the past 2 years was finding the going tough in the World Championship – but they got lucky.
GMT94 had a suspension problem at Le Mans this year with one of the adjusters on their Ohlins suspension coming loose. and it was suspected that the same problem was occurring at Assen. During the last part of the race their speed had dropped as the riders were finding it difficult to find grip and get effective drive. SERT No3 had retaken the lead by 24 seconds and, although the GMT94 Yamaha could match them on speed, they were unable to close the gap this time.
The 4th placed Honda Austria No5 Fireblade also had a problem as the bike wouldn't pull top revs. The team changed the ECU but the problem was still there and they were fighting to hold their position. The Jet Suzuki No4 team were lying 6th with Diablo666 Kawasaki and Ducati Spring No10 locked in battle behind them and trying to close.
By the end of the race, SERT No3 had held off GMT94 to take the win by 18 seconds, Moto38 were third 3 laps down, Honda Austria had held on to 4th, one lap in front of Bridgestone Bikers Profi No47 with Jet Suzuki No4 in 5th, Diablo 666 Kawasaki 6th holding off Ducati Spring No10 with Team Innodrom Suzuki No15 9th and No Limits Suzuki No44 in 10th.
Pajic Kawasaki had problems at their last pit-stop with trying to get the front wheel back on the bike. They had to prise apart their front bake pads and the long final stop cost them a top ten finish, dropping them down to 14th.
World Champions Phase One Yamaha No1 saw a suspected recurrence of their start-line when their new rider Sebastien Scarnato pushed the bike in after it cut out on the track. The team refuelled the bike and it restarted. but it wasn't out of fuel as there was still at least a litre in the tank and Scarnato hadn't seen any fuel light. The team are still trying to trace this mysterious fault. a fault which saw them finish 17 laps down, 25th out of 26 finishers.
With 5 manufacturers in the top 8 places and the Benelli factory team scoring points in their first World Championship race, the manufacturers' championship is now wide open. 6 teams with either National or European manufacturer support, HRC support for Honda Austria, the SERT team now run from Japan and a full factory effort from Benelli, the World Motorcycle Endurance Championship could well be, as some of the media have suggested, the real World Superbike Championship. a Championship that millions of people in China will experience at the first FIM sanctioned motorcycle race on May 2nd in the Peoples Republic of China at Zhuhai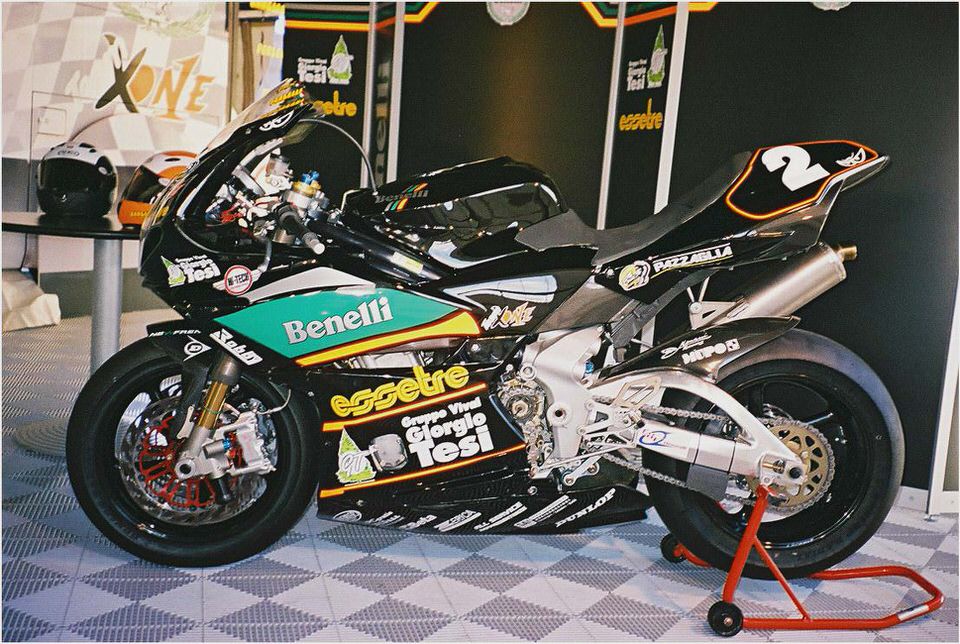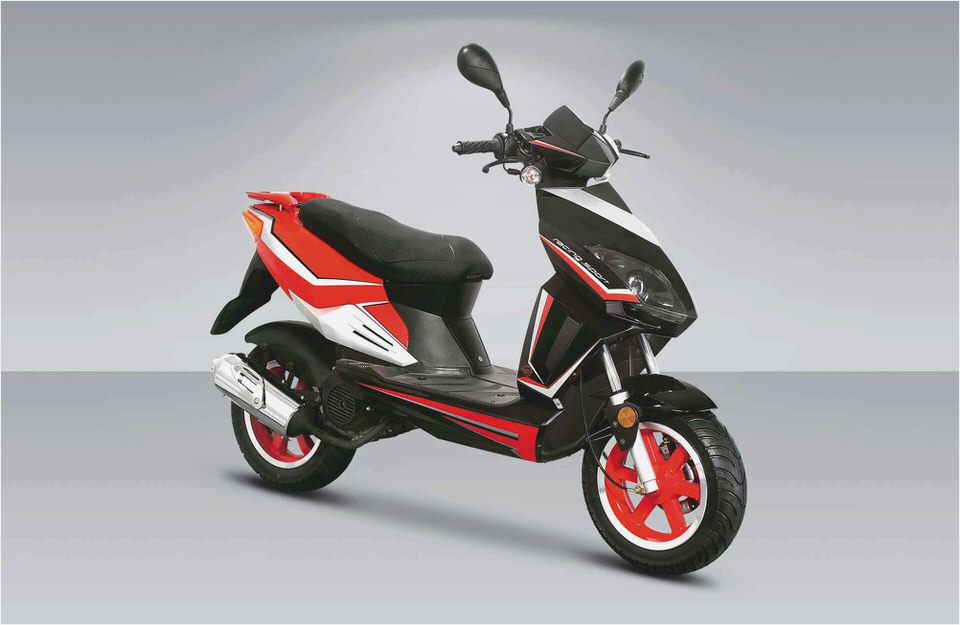 2009 Benelli Tornado Naked Tre 899s (TNT 899 Sport) – luweh.com
Benelli Cafe Racer & Sport TNTs Review – Ultimate MotorCycling
2013 Benelli Macis 125 – 150 motorcycle review @ Top Speed
Quick Test: 2008 Benelli Tornado Tre 1130 CycleOnline.com.au
2013 Benelli TRE1130K Amazonas Specification, Price and Picture 2014…