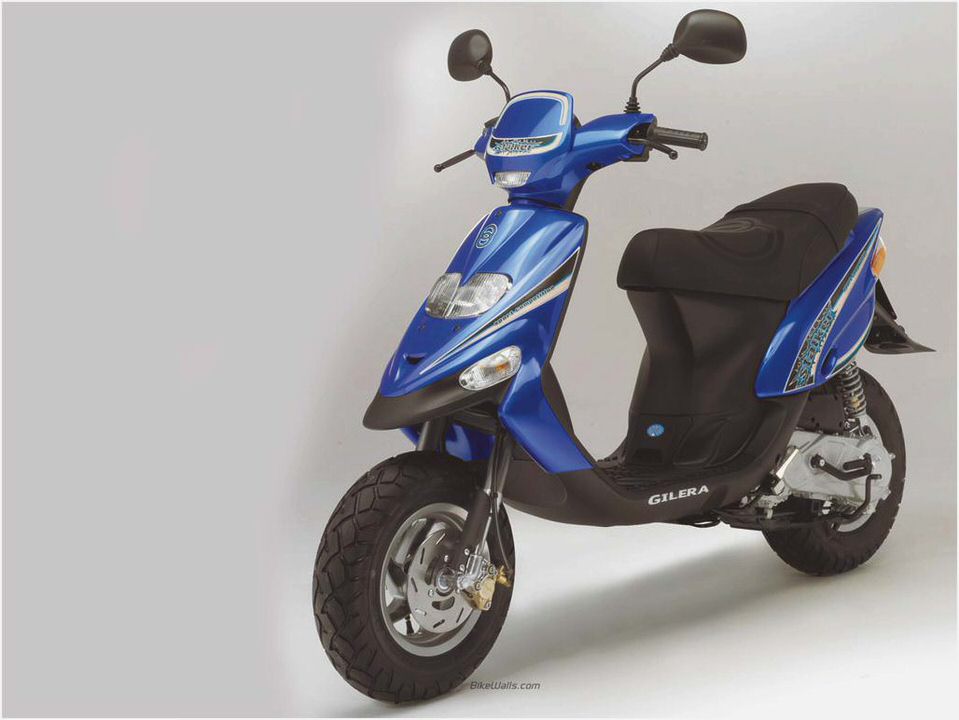 [+] view the image gallery
ADVERTISEMENT
Gilera Stalker Naked
Coming to Australia? I doubt it but for anybody who has missed the Piaggio Typhoon you will just love the Gilera stalker. And even more so in the nude!
Gilera's compact lightweight Stalker was already built for an amazing fun ride. Now though, the Stalker has got its kit off to become even more agile! In its new 'unclothed' look, the Stalker Naked is younger and more aggressive than ever.
The Stalker Naked has had a face-lift literally! While the front shield maintains its sleek, downward pointing shape, other components have been stretched upwards. The headlight cluster with it rounded contours has been given a sporty looking black plastic surround and is now located just under Gilera's historical two rings logo.
The new metal handlebars, now completely naked, support an instrument housing which also features a black plastic surround to give the Stalker Naked a more aggressive, meaner front end. The detachable direction indicators are now unfaired, and have been raised to new, handlebar-height positions to either side of the impressively solid looking fixing plate in plastic coated metal.
The wheels have changed size and style. The new Stalker Naked is equipped with five spoke wheels painted black with red edges in a clear reference to Gilera racing trim. The wheels are now bigger too, at 12" and are shod with sports tyres (120/70 at the front and 130/70 at the rear) for reliable grip and safe handling.
The seat of the Stalker Naked is also inspired by Gilera's corporate colours and features a new livery: black with red stitching and inserts, for an eye-catching look and a touch of racing style that is mirrored by the stunning graphics on the scooter's sides.
The Stalker Naked boasts a robust, superbly reliable suspension system. At the front there is a 30 mm upside down hydraulic fork, and at the rear a monoshock anchored to a transmission casing that acts as a single sided swingarm, a configuration that is perfectly in keeping with the scooter's fun/all-terrain mission.
The frame is characterised by a high strength steel single beam structure, with pressed steel reinforcements. The Gilera Stalker Naked also features a powerful and effective braking system based on a 190 mm front disc and a 110 mm rear drum.
The Stalker Naked guarantees a fun ride even under the most challenging conditions, thanks to a powerful, new generation, Hi-PER2 50 cc single cylinder two stroke engine tuned for maximum acceleration and bags of low down torque.
The new Stalker Naked comes in a choice of Dragon Red or Demon Black. A luggage rack and a 28 litre top box are available as accessories.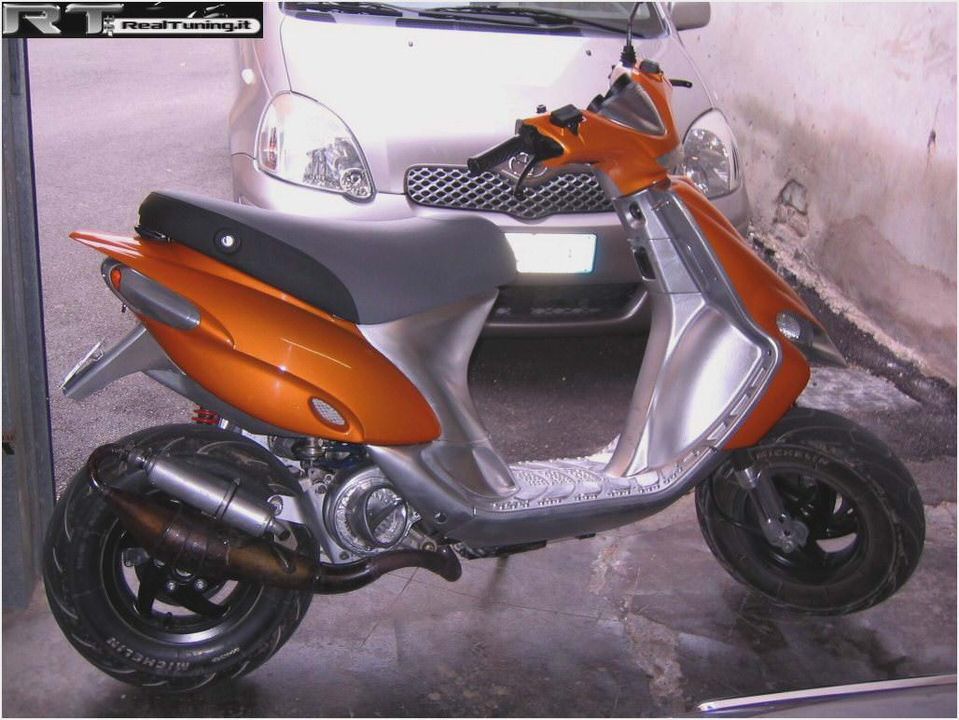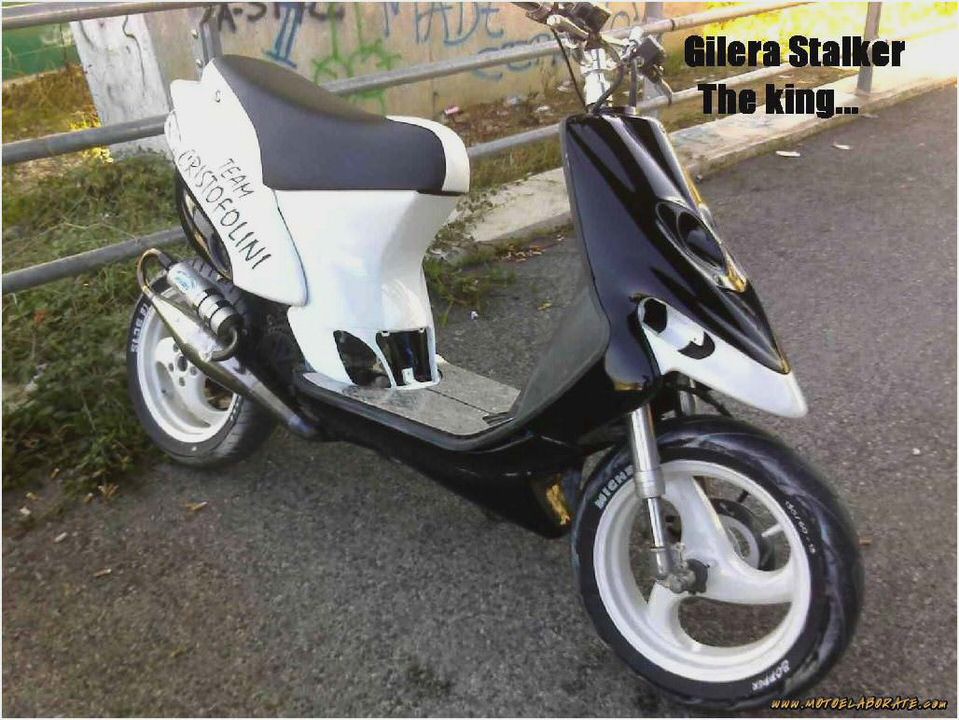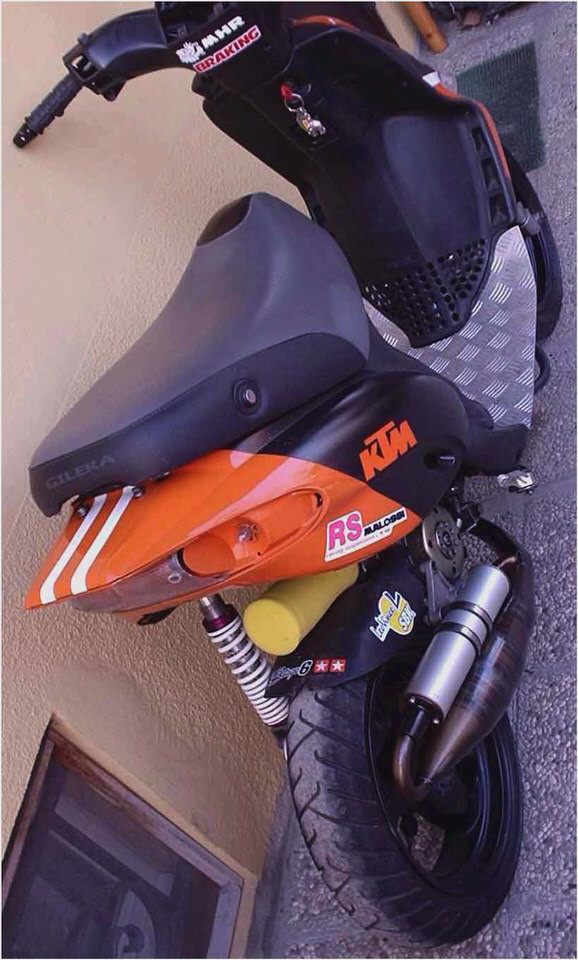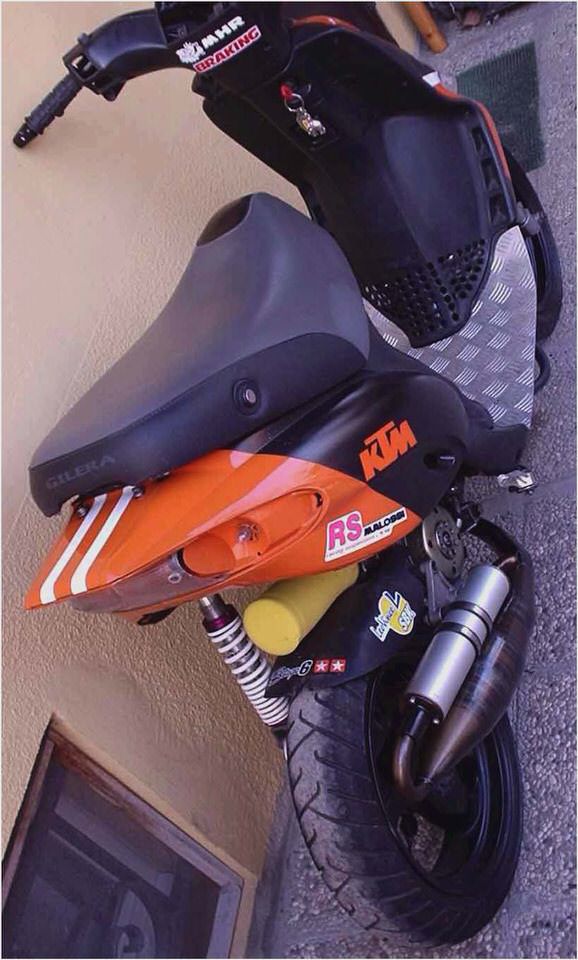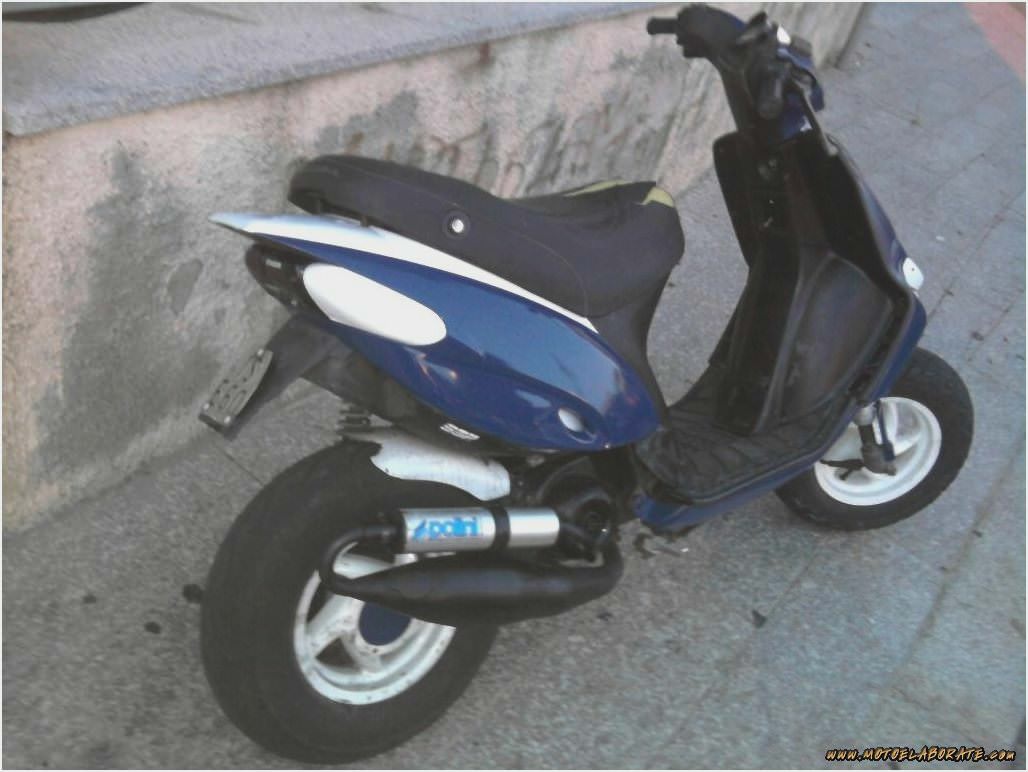 Gilera Fuoco 500 » Road Tests » 2Commute
Test Gilera Runner VX 125 4T Motors TV
Gilera – Tri.o.m s.p.a.
Gilera Runner ST 125 – Gilera Scooters – New range – Gilera Runner ST…
Gilera – WOI Encyclopedia Italia