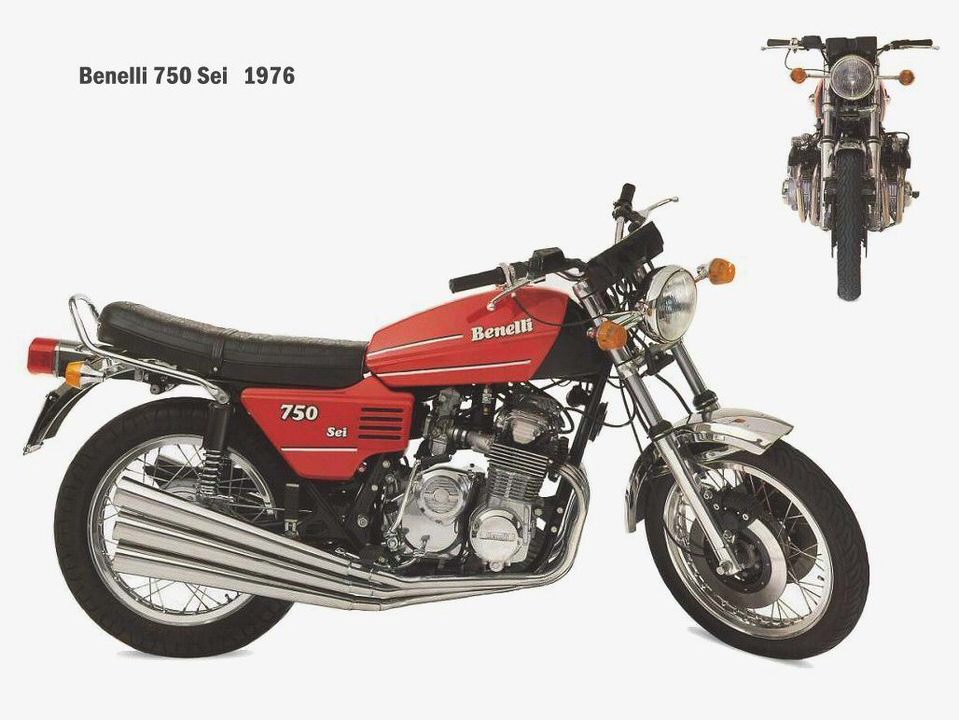 Related Content
Found on eBay: 1978 Ducati 900SS
It didn't take us much time wandering around on eBay today to come up with this one. Once we found t.
Road America Vintage Motorcycle Classic: Don't Miss the Next One!
We've just returned from the 2nd Annual Road America Vintage Motorcycle Classic, and if you weren't.
Barry Porter's Benelli Sei 750
Barry Porter discusses owning and riding his Benelli Sei 750.
MidAmerica Auctions at Motorcyclepedia Museum
Top speed: 120mph
Weight (wet):  549lb (249kg)
Wheelbase:  56in (1,422mm)
Width:  25.75in (654mm)
1/4 mile, sec/mph:  13.3/99.8
MPG:  35-45
Price then (1983):  $5,406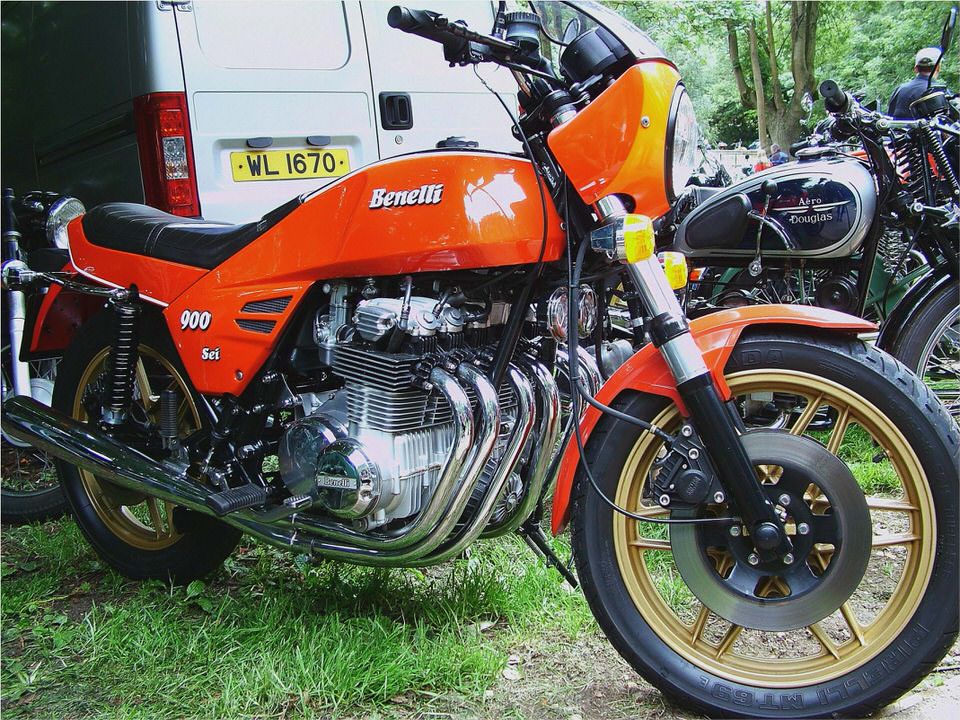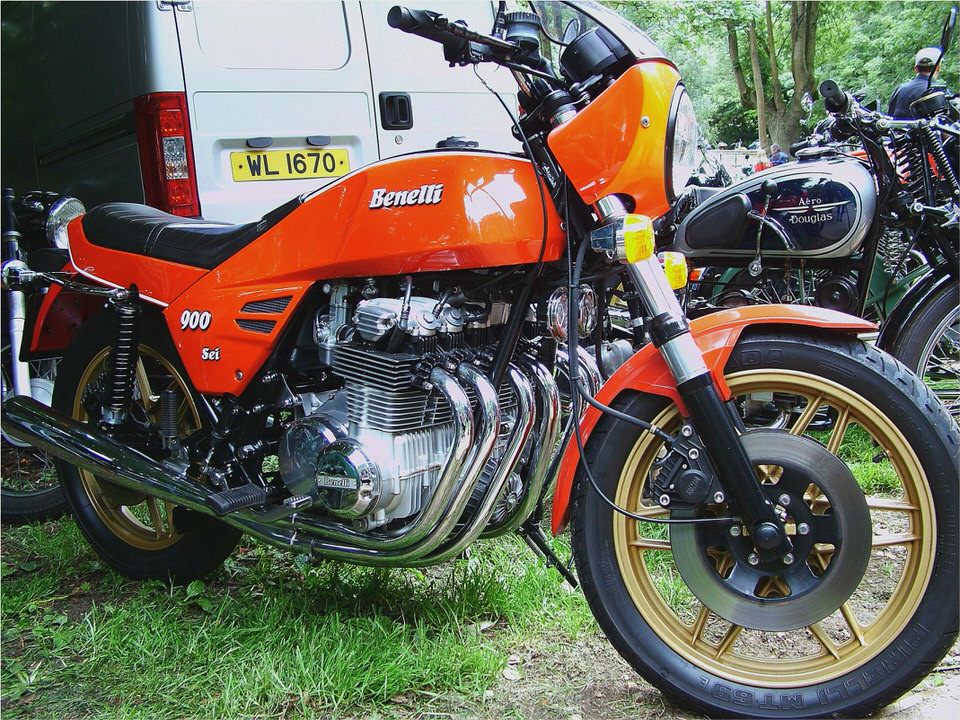 Price now:  $5,000-$8,000
The Benelli Sei 900 got its start as the Benelli Sei 750 (Sei is Italian for "six"), which was first unveiled in the fall of 1972 and was the first production 6-cylinder motorcycle in the world. Delays and setbacks put the launch off until 1974, and the new model carried an MSRP of $3,995. That's roughly $17,500 in today's money, but Italian cars and cycles weren't — and still aren't — purchased for their bargain price tag.
While the design of the engine on the Benelli Sei 750 closely mimicked Honda's CB500, its two extra pots set it apart from everything else. The inline-six displaced 747cc and was fed by three 29mm Dell'Orto carbs, as the obstacle of synchronizing six units pushed the designers to this more friendly arrangement. A 5-speed gearbox sent the 75hp to the rear wheel via a single drive chain.
A 6-into-6 exhaust was unique, and the sound emanating from the chrome tips was something else. A tubular steel frame carried the load, and with a half-tank of fuel the Benelli Sei 750 tipped the scales at just over 500 pounds.
Styling was subdued once you got past the exhaust, with a saddle that was fairly thin and square compared to some of the more sumptuous pillions on the Japanese units. A pair of disc brakes up front and a drum at the rear did a decent job of slowing the Sei. Contemporary reviews complained of poor gauges and switchgear, although some quirkiness was to be expected on an Italian bike.
After a few years of middling sales, the Sei 750 was upgraded for 1979 to 906cc and the exhaust was pared back to a 6-into-2 system. The Benelli Sei 900 gained little more than five ponies over the Sei 750. A unique duplex drive chain was added, wire wheels were replaced with gold-colored Campagnolo rims and a rear disc brake replaced the former drum unit.
Read how the Benelli Sei 900 performed in our 6-Cylinder Motorcycle Shootout
The Benelli Sei 900 also gained a sidestand, along with a safety feature requiring the stand be in the "up" position before the starter would engage. The 1983 models sold for $5,400, and compared to the last year 1982 Kawasaki KZ1300, which listed at $6,260, it should have seemed like a bargain for a 6-cylinder motorcycle. Built and sold in small numbers, it stayed in production until 1987. MC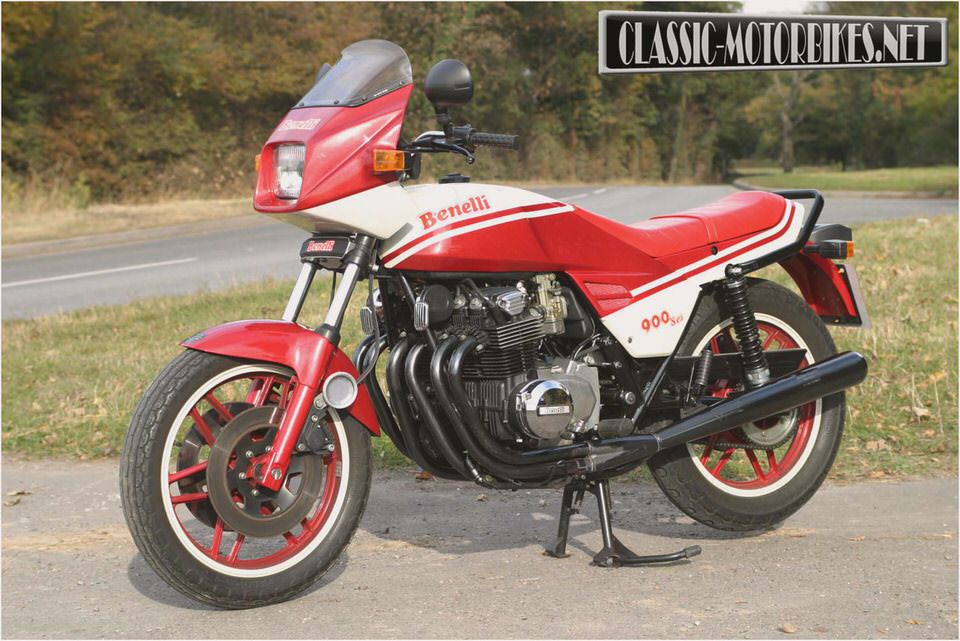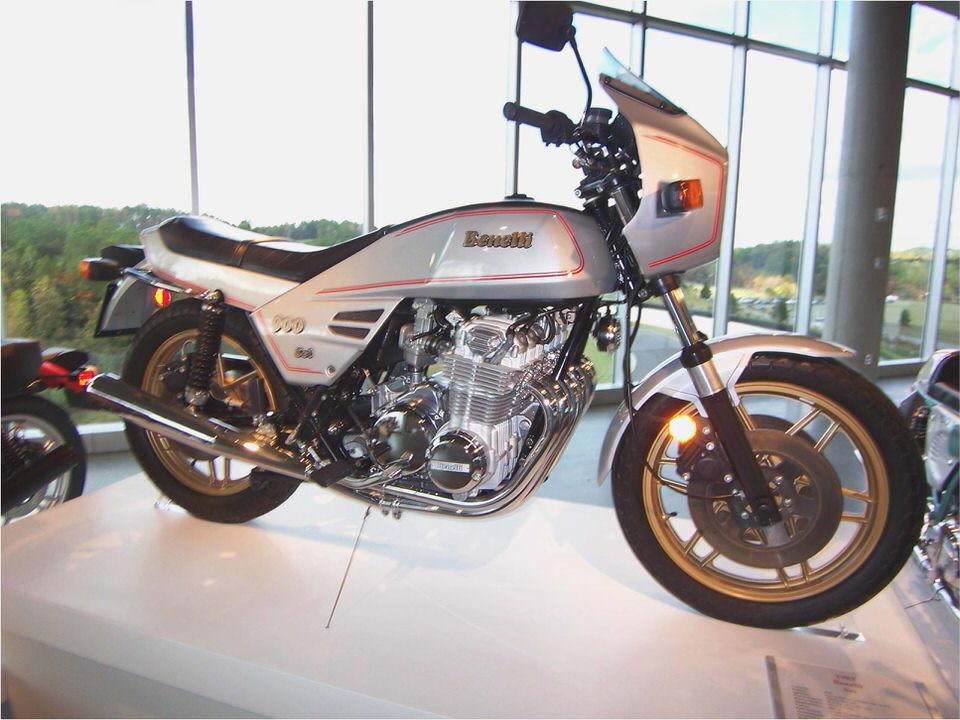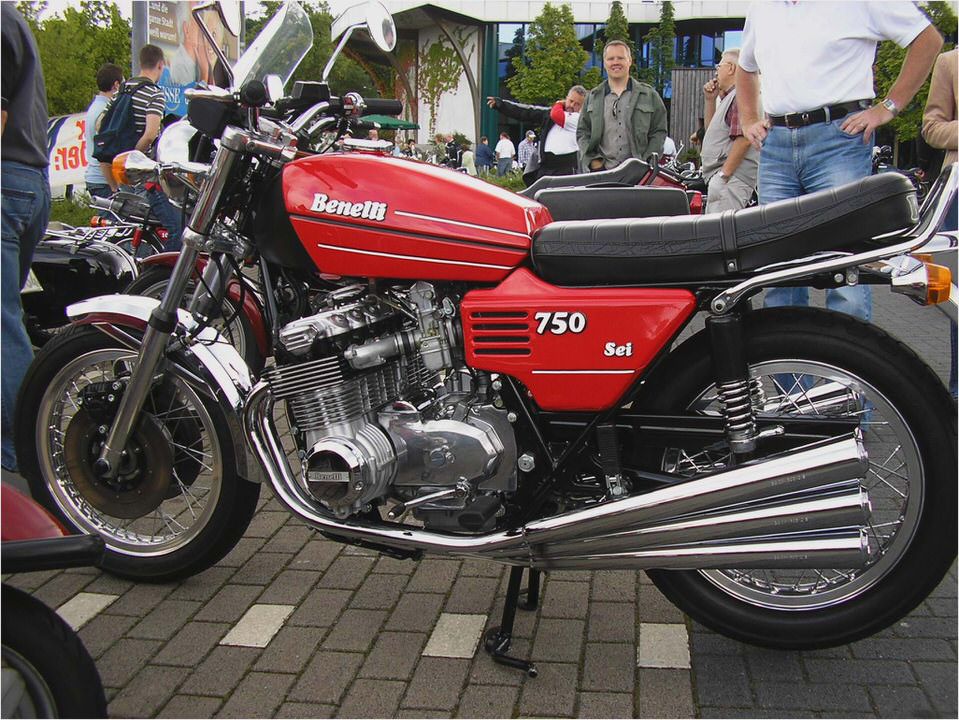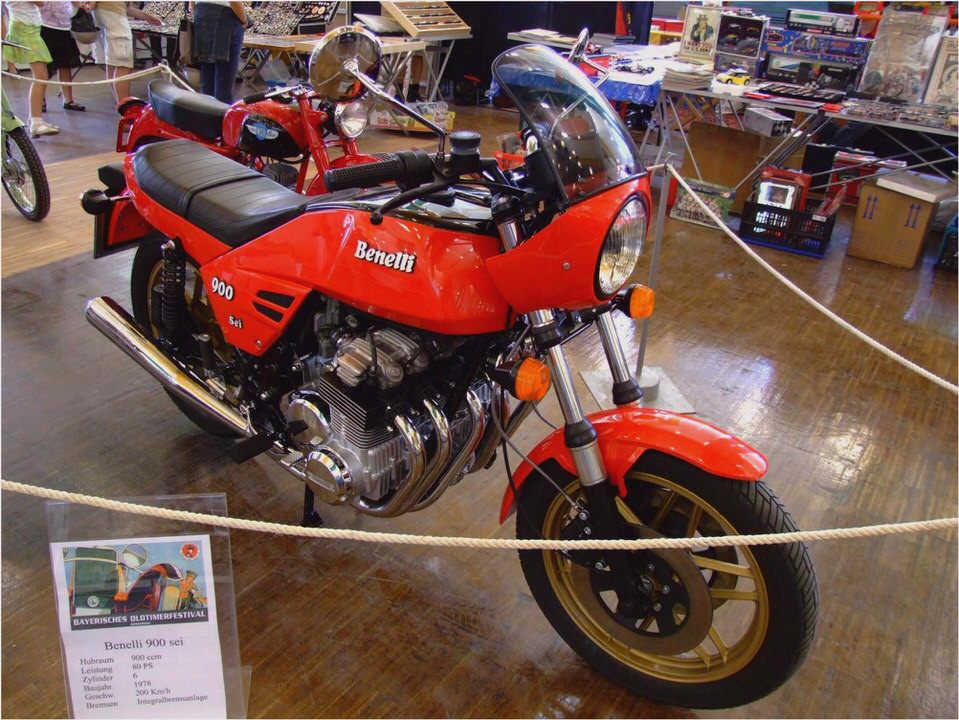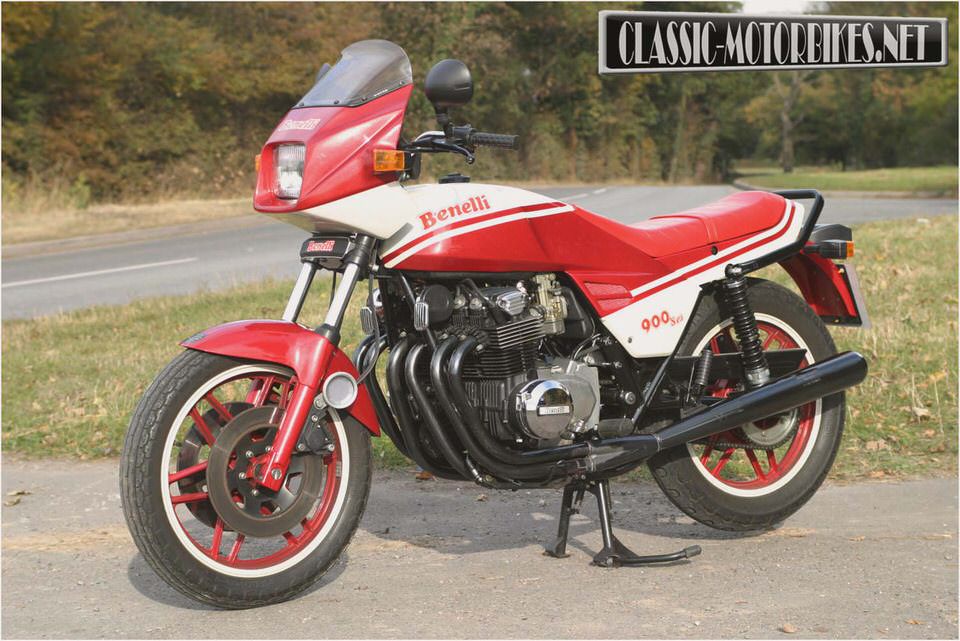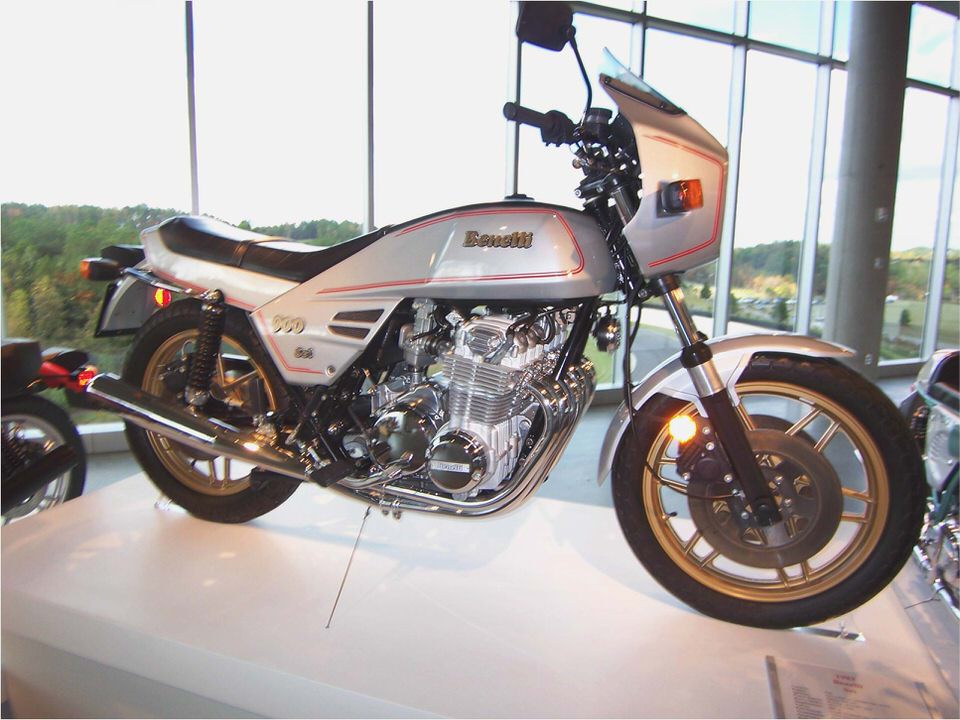 Concept: Benelli Mojave 450 – Motorcycle…
Benelli X50 Scooter
2013 BMW X1 Off-Road Experience MotorBeam – Indian Car Bike News…
Sporting Clays Magazine
Benelli 900 Sei – Classic Motorcycle Review – RealClassic.co.uk