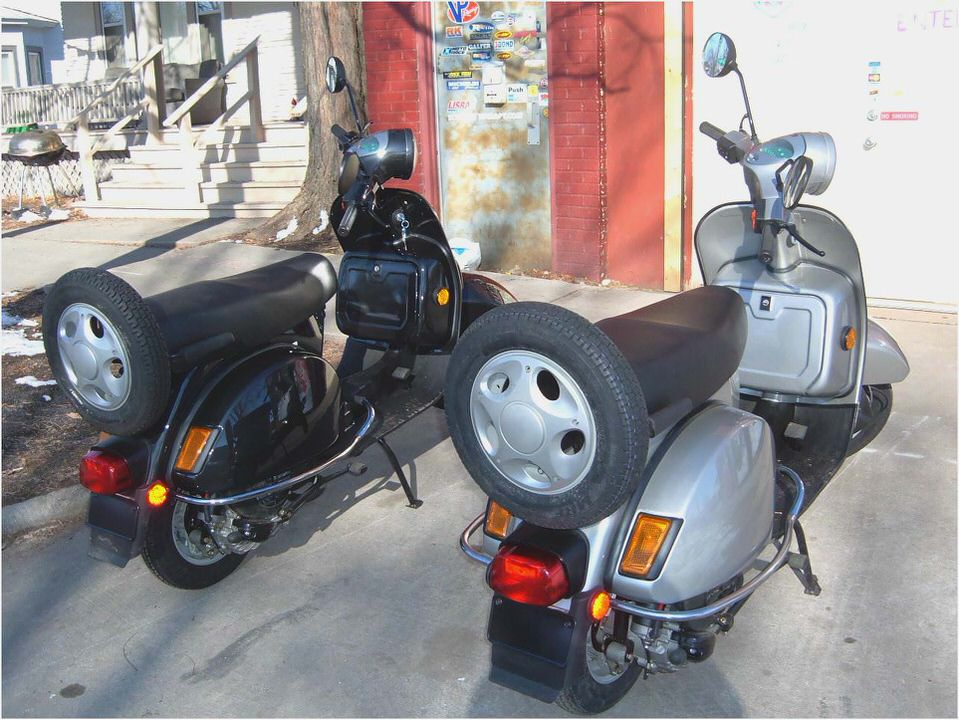 In May 2012, Vespa landed in India . Piaggio introduced sales and production of the good-old-fashioned motor scooter aiming to make India fall in love with them – especially the younger. Indian roads, from metropolis to little villages, are always crowded with scooters (around two millions unit sold every year with a sales growth of 20% a year) and Piaggio is trying to conquer the market with his brand and unique style.
Vespa 150 was one of the first scooters ever produced in India by Bajaj . under Piaggio's license, in 1960. But success came 10 years later, in 1971, with the Bajaj Chetak. Its Italian design (slightly modified after the end of the license in 1977), the name of the mythological horse of the hero Rana Pratab Singh and, most importantly, its affordability, made it one of the most renowned scooter among Indian people.
With Chetak, the scooter became the symbol of freedom of consumerism conquered by the middle classes – usually bound to economical difficulties by the protectionism.
Scooter was a precious good to be booked with months or years of advance, in a limited selection of colors. The engine was not really powerful, but it was reliable and that was all it mattered to them. The scooter was small, but there was room for all the family. Possessing a Bajaj meant contributing to the rebirth of a great nation, made of workers that spent carefully to improve their lives' quality.
Money well spent, and a scooter that last for years.
Chetak: indistinguishable but full of resources . TheВ  " Hamara Baja j" (Our scooter) slogan caught the Indian spirit and shook the emotional side of people. (see the video of the 89' advertisement )
With the open economy of the newborn India, scooters lost their emotional value. In a country where sons have better salaries than their fathers could have ever imagined, scooter attracts for its usefulness, but the dream, now, it's the motorcycle or the car – and the bigger the better!
Scooter keeps its symbolical values for women, more at risk than men in a place depicted as dangerous and hostile. There's a whole lot of girls zigzagging with their scooter in the traffic of the cities, whether they are big or small. In the Hero Honda Advertisement. a young girl evades fromВ  bothering questions, looking forward to travel far away. Scooter: a kind claim on women's rights .
Bajaj is no longer on the market for it didn't stand the competition of other foreign brands, but in 2012, Piaggio dared to try again. The new Vespa, born by the Italian ashes, hits the roads with his brand new elegance. The back is especially studied to make a women in sari comfortably sidesaddle and there's a more powerful horn.
Emissions exceed European standards and the price is affordable: less than 1,000 В¤, But for India, this value claims exclusivity.
Performance being equal, other brand's scooter costs around 250-300 euro less – But Vespa's on a roll and is going to be a very important social claim – see the advertisement. This is the first time in Indian scooter's history that a brand explores a new market opportunity. No longer an utilitarian way of traveling, but an authentic icon for young people willing to stand out andВ  be trendy. "Fashion Unchanged" says the slogan.
If Piaggio has beenВ  farsighted enough to conquer a market niche, well, it's too early to know, and time will tell. But from May on, there's no day in India when I don't see a shining Vespa crossing the street – and I live in a quietly provincial city! So, good luck Piaggio!
2013 Bajaj Avenger 220 reviewed wheelsunplugged.com
Bajaj Auto Limited Business Information, Profile, and History – Company…
Problems & solution of Pulsar 220 DTS-I
Bajaj Pulsar 220 DTS-Fi: Intial owner reviews… – Team-BHP
Bajaj Pulsar 200SS-Specifications, Price, Review and Details – Expert…