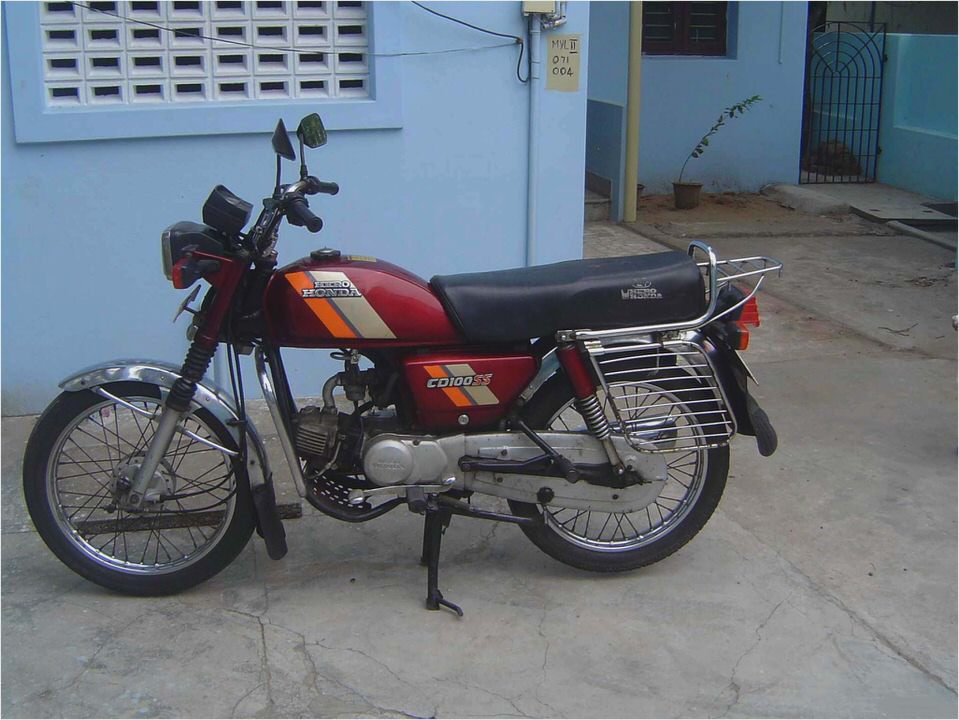 Hero (Honda) CD Deluxe. Ownership review
Hero (Honda) CD Deluxe. Ownership review
Pre purchase decision and analysis – Commuting to college by local train and bus took long though I do not dislike it. My Dad had always wanted me to buy me a bike when I would turn 18. He had promised me since childhood and persuaded me though I did not really want one as being a student I am still on pocket money and did not want to waste much.
I kept delaying it until he scolded me for always rushing to college in a hurry. So I narrowed down to searching used bikes by Hero Honda and Honda . He has had a tough time facing engine issues with a Bajaj Caliber, though it served well for 8 years, after which he again had a harrowing experience for the 3 years with a Royal Enfield Bullet Electra. Thereafter he has been happy with a Hero Honda Glamour since 5 years. Bajaj, TVS etc were a complete no.
I found a Yamaha RX 100 but it was poorly maintained and had pathetic modifications. We saw a CD 100 SS and dad literally scolded me to stop searching these cheap selling bikes that were having more than three – four owners and were at the end of their life cycle.
Note that I did not know how to ride a bike until then . I was only familiar with a scooty. However Dad refused to purchase an Activa / Dio as according to him, ' Scooties are for girls and bikes are for boys .' Period.
Also I am on the shorter side at 5'4 and of a lean built, being new to all ths it was not possible to even hold the HH Glamor. I was struggling to use the stand and move it around. It was too heavy for me and I had difficulty reaching the ground.
Budget was not a constraint but height was.
My criteria thus was narrowed to:
A fuel efficient, Jap, light weight commuter bike that looked decent enough for a collegian.
1) So my heart was set on a Honda CB TWISTER . More so after reading fellow BHPian JKDas's review. But a visit to Om Sai Honda, Malad, Mumbai and I was appalled. They did not have a Twister at the time.
I had to check the seat height of a parked bike in the compound which was not even theirs!
It was a tad tall for me so balancing had become difficult. Sadly I had to let it go.
2) I had to choose between a HH Splendor and HH CD deluxe. The latter looked definitely better and was 6000/- cheaper at on road price. It had alloys and electric start and I had read good reviews about it.
My heart was set on the Twister but had to settle for this.
I had read fellow BHPian Gansan's review on his Splendor which affirmed my decision to go for Hero Honda for its low maintenance costs and reliability. However it was too bland for my taste with its boxy though neat styling. Not that CD Deluxe is a head turner but looks a notch better with more cuts and a modern fascia though understated in comparison to the Twister which is slightly overdone I feel.
Purchasing experience
I was not happy with Fortpoint, Mahim though they were better than Ishna Motors, Andheri where I got a complete cold treatment. They had not even stocked the bike citing its out of production. Both were persuading to purchase the Passion Pro which I did not want.
Most customers were also flocking to see the Impulse which was newly launched. For reasons unknown, perhaps due to lesser demand in Mumbai, the bike was delivered more than 2 weeks after full payment. I was only given 2 colour options out of 6.
So settled for black with purple graphics. They forced us to purchase some cheap after market fittings for additional 1800/- that included pathetic low grade handle covers, a cheap seat cover, and an option of choosing between a Studds helmet or Studds Luggage side box. I chose the side box owing to its practicality – it also enhances the puny looks to an extent.
The bike has 4 variants – alloy and non alloy version with electric and kick start versions. T he on road cost for the top variant was 53,000/-
DESIGN – There is a certain old school commuter bike flair to it which appeals me. Its a non offensive looker and is not overdone. Knowing that its based on the CD 100 and Splendor – it looks definitely better.
A design to please across all generations. Hero Honda usually does not upgrade its commuter bike range in ages.
AT 113 kilos, it's a light bike.
Viewed head on the front fascia and overall silhouette resembles and is probably shared by the New Dream Yuga – which has been derived from the same, and that of the Honda Shine.
Graphics look boring and so does the colour scheme. Silver stripes would look better or a plain black with logo. (think Honda Unicorn)
I like the mild recess in the fuel tank.
The rear handle is a complete integrated thing unlike ugly steel carriers in the Splendor.
The rear tail light cluster has concentric circles that look decent at night and a tad upmarket. However from rear the bike looks very tiny like a bicycle and so the studds side carrier enhances the look by adding volume.
Turn indicators have a cut to it and tapers ate edges unlike straight ones in the Splendor.
Alloys definitely add to the look. The bike has a low stance, almost flat seat.
Side mirrors looks cheap but is durable. Chrome has been used in the right manner at the right places. They look good above the exhaust.
Overall I appreciate Honda's eye for detail in graphics, logo accessories, mirrors etc. Apart from that there is nothing much to differentiate in the design of the bike ranges of the 2 companies.
Guys, please suggest me a good seat cover, that is animal proof. I still have the horrible velvet seat cover which though is comfortable is ugly. It does not leave any scratch marks. Anything else and its ripped by scratch marks of stray cats. Every morning its a pain to dust off cat hair!
Bike cover does not help.
OVERALL BUILD QUALITY – – For the price, it's acceptable. Fit and finish is neat. The bike is well put together. I do not appreciate the paint quality as it looks slightly dull compared to the competition. Plastic quality is average.
Can get scratched easily but is hard wearing. I suspect the metal quality of some parts such as the stand, handle and exhaust as it has mildly started to rust. That's probably because of the exposure to saline environments as I stay close to the sea.
ENGINE AND GEARBOX – – It's been about 6 – 7 months that I know how to ride a bike. But I know that Hero Honda makes amazing engines. The 100 cc – 8 bhp engine is smooth and trouble free. Acceleration is linear.
Pick up is quick in traffic compared to bikes form higher segment owing to its light weight. It responds well. Do not know about the technical details or am familiar with it. But no complaints.
The 4 speed gearbox has precise range but the first gear is too short, jerks a bit and sounds clunky when down shifting to 2nd. Neutral is noisy. The bike feels free at 3rd gear onwards and is noticably silent and consistent.
There is a sweet buzzing sound until 65 – 70 kph. The bike struggles to go beyond 75 – 80 kph at which one notices the engines small foot print.
In early mornings a kick start and about a minute of idling makes it good for the day . I do face some issues with the electric starter which has cropped up recently.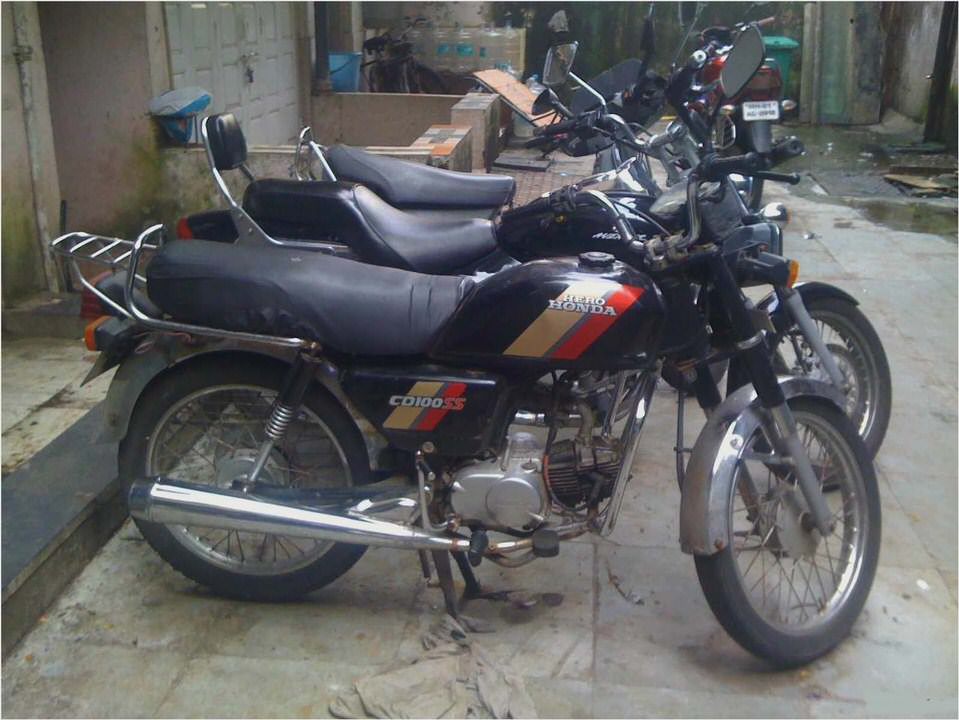 RIDE AND HANDLING – – Positioning is good. One sits upright on the bike. Ergonomically it is fine for my 5'4 lean frame. Its easy to maneuver through corners, narrow spaces and traffic.
The ride quality is the second thing to complain about. Its too firm and initially I had to come to terms with premature back pain.
The bike has a manually adjustable rear suspension system that is designed for a single or double occupants. Single adjustment is on the softer side which is also comfortable than the double which is more stiff. On smooth roads it is fine. But on potholes and bad roads the bike though stable, makes crashing noises.
This has taken a toll on my back. I do complain like a 80 year old sometimes .
This is the sole and only drawback of an entry level bike and saps me of my energy over long distances. Bajaj bikes have better ride quality.
The MRF Zapper tyres lack grip to aid efficiency. They are prone to punctures. The rear of the bike tends to tailspin in sharp humps and in some turnings for which I have to carefully slow down.
But I like the stability of the bike . Its well planted on the road on a straight path.
Performance is hampered with a pillion. Bike becomes unstable and rides low. Best suited for single use.
BRAKING – Does not have discs. They are just okay. Rear brake is more confident inspiring than the front ones which causes the bike to shake if done so suddenly.
MISCELLANEOUS – Factory adjusted headlights are weak. They spread upwards and the high beam goes upto the trees. Electricals are otherwise fuss
free.
SERVICING AND MAINTENANCE – I did my first servicing at 750 kms, and was surprised they slapped me a 750/- bill for a supposed free charge. This includes washing and servicing, engine oil change and a request to get rid of the pathetic fuel lock system that added to my woes. There was a long wait. My bike was delivered a day later and I received it being dusty, greasy and scratched.
My 2nd service is long due. The bike has covered 2500 kms now. I intend to do so at a local mech or another HH dealer. [u]
THE MAIN FORTE OF THE BIKE
People who mostly buy this bike buy it for their fuel efficiency. And its good. My daily commute to and fro is about 28 kms. A 100/- or about 1.2 litres of petrol lasts me about 70 – 75 kms. That's roughly around 58 – 63 kpl.
Anything less and I will be disheartened. There was a times when I hastily rode the bike on reserve with the meter almost empty, yet I managed a decent 15 km till the next petrol pump.
[B ]TO SUM IT UP – I had to buy this only because I could not ride a heavier or taller bike. Nonetheless, this bike grew on me, and I love it. There are better looking bikes much cheaper like the Platina – whose reliability I do not know.
The CD Deluxe is not a very common commuter bike on the road and that's what differentiates it. Being a HH, it's a fill it forget it shut it no nonsense bike . Service and sales is long and poor. But the product is good and easy on maintenance for the lay man.
A good buy for the regular college going person.
At the time of purchase the bike was still a Hero Honda. (Which I like) – A look at the website and it's rechristened to the HF Deluxe. Ew. Mostly because Honda owns the trademark to the terms CD.
Friends, please give me some suggestions to enhance the bike in any way. I prefer maintaining it in stock condition, but minimal changes will add a personal touch.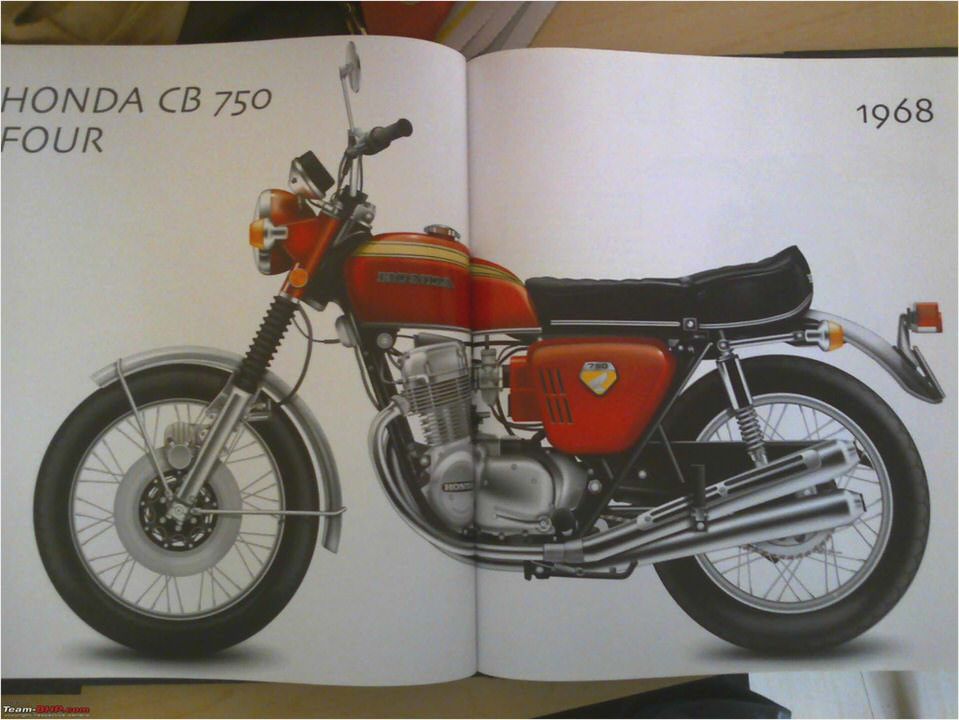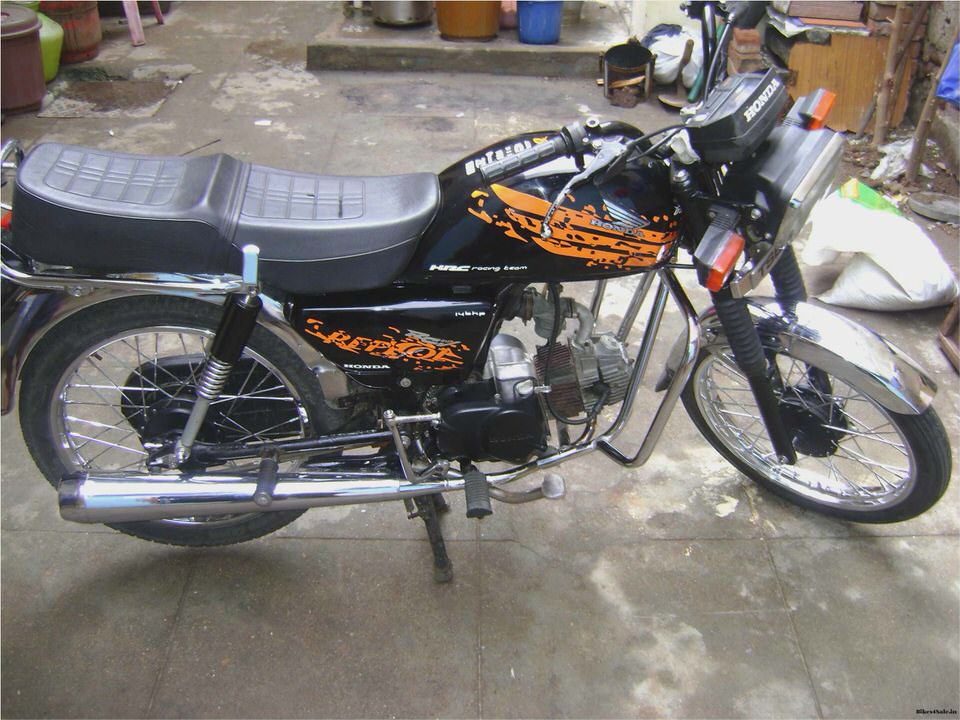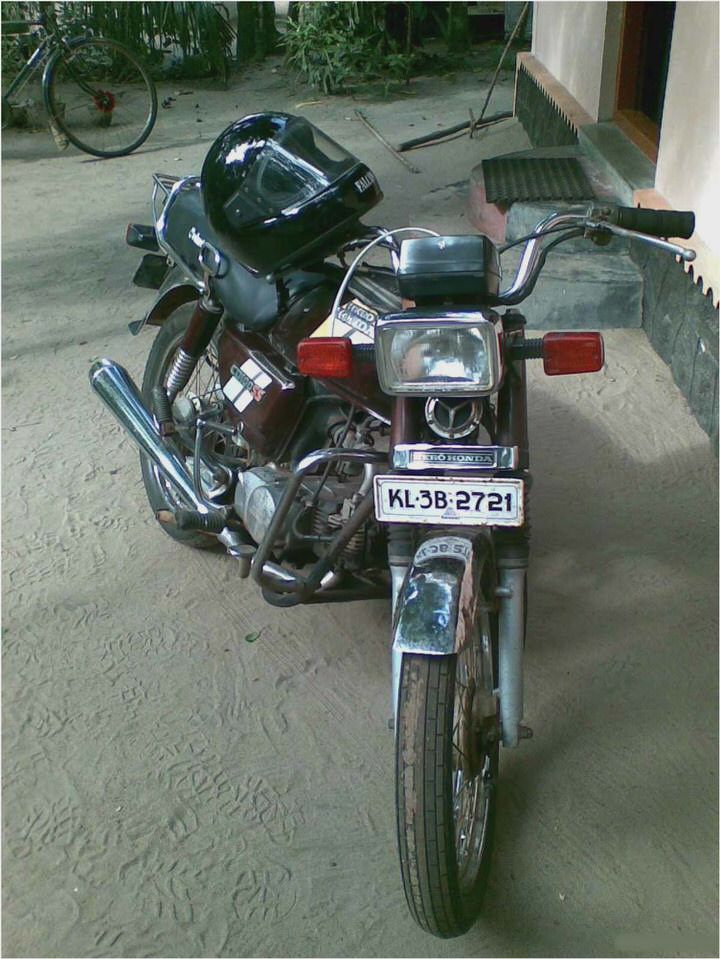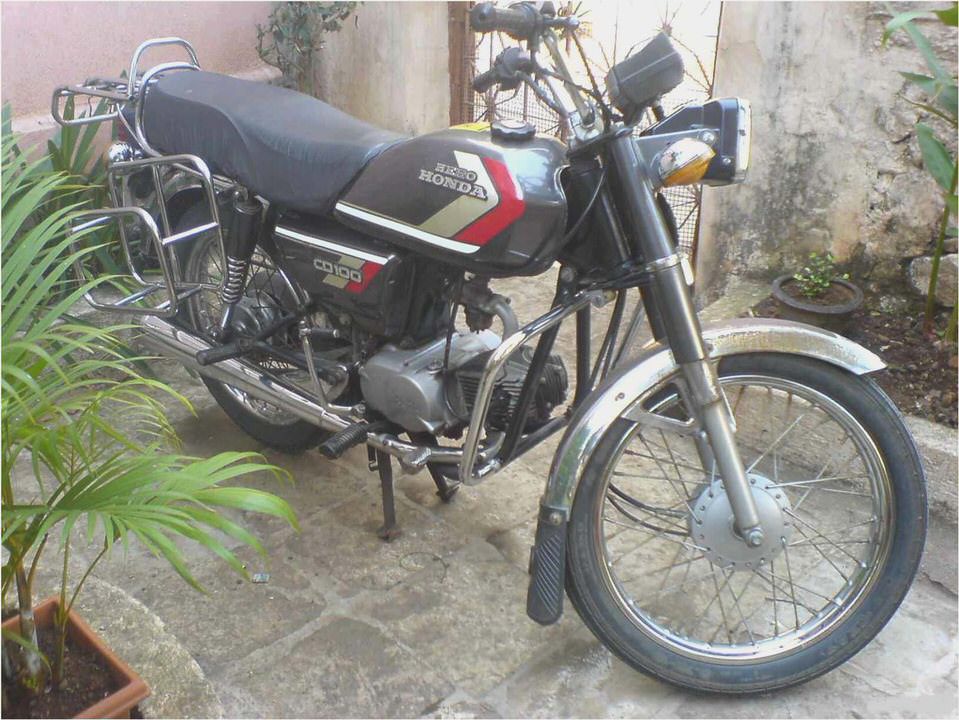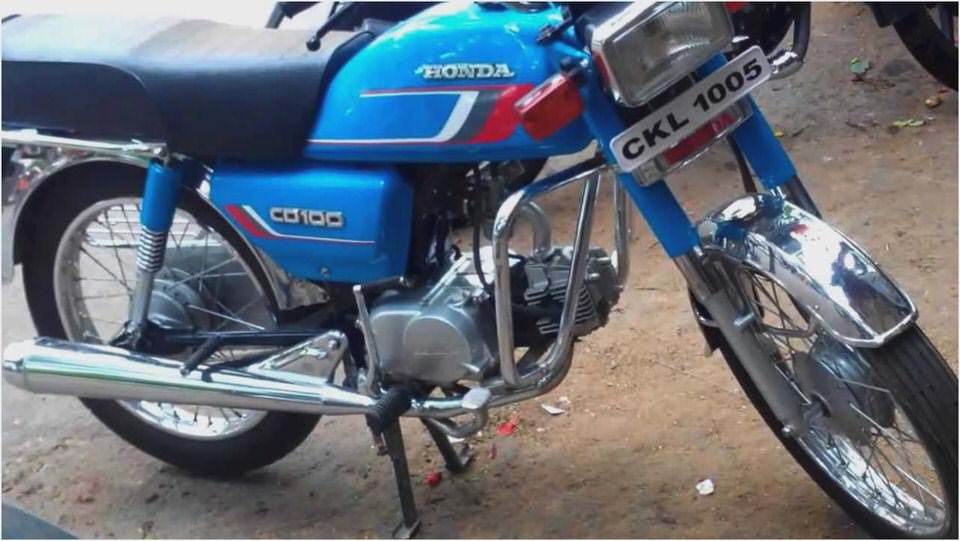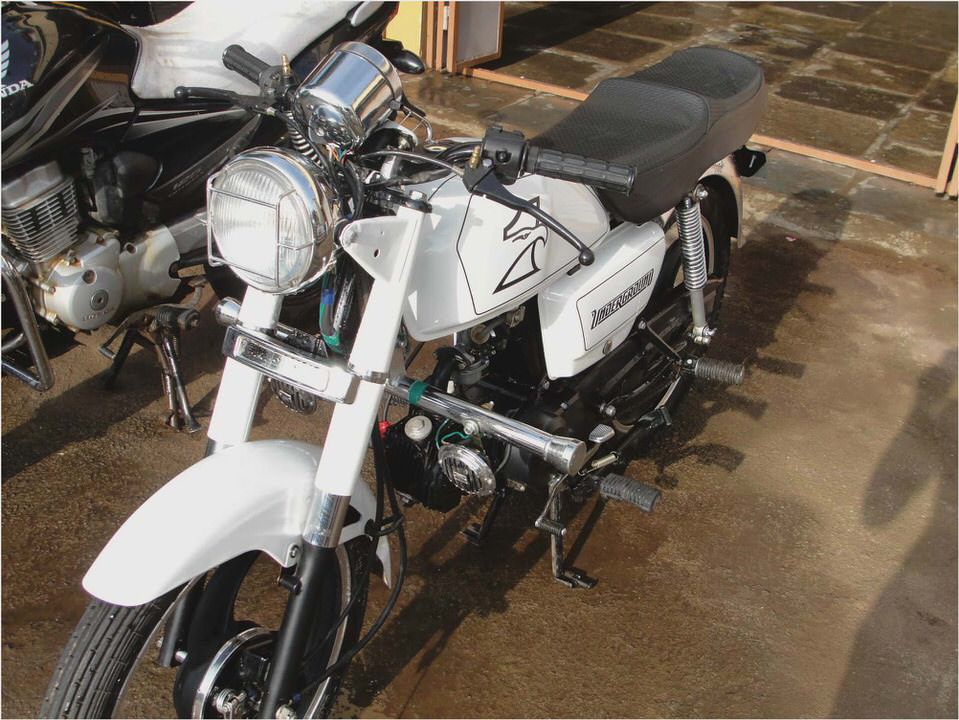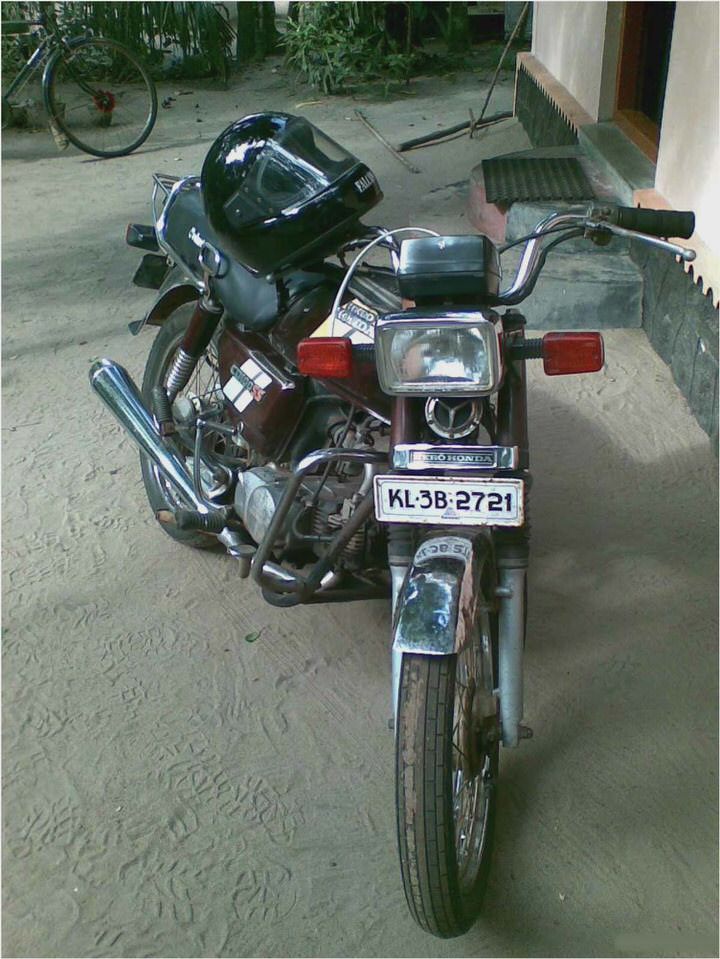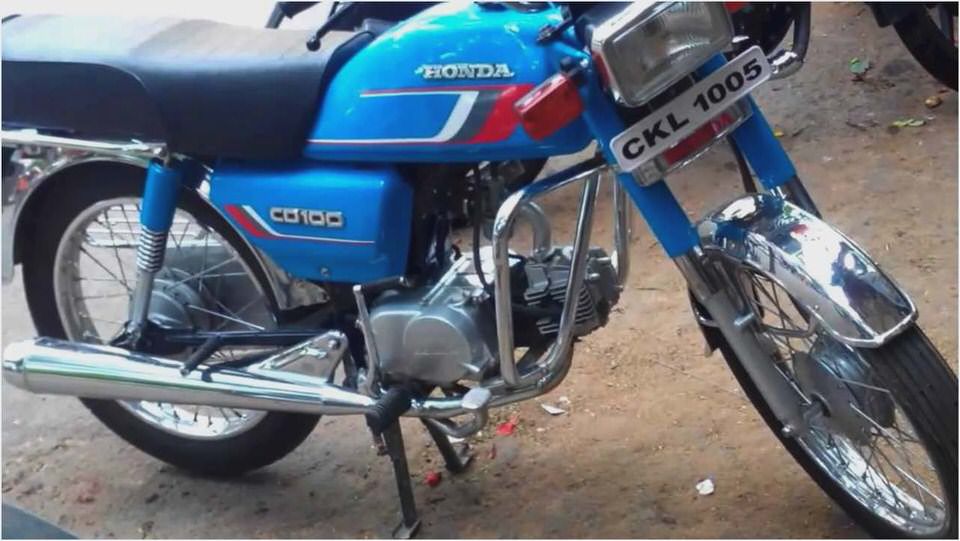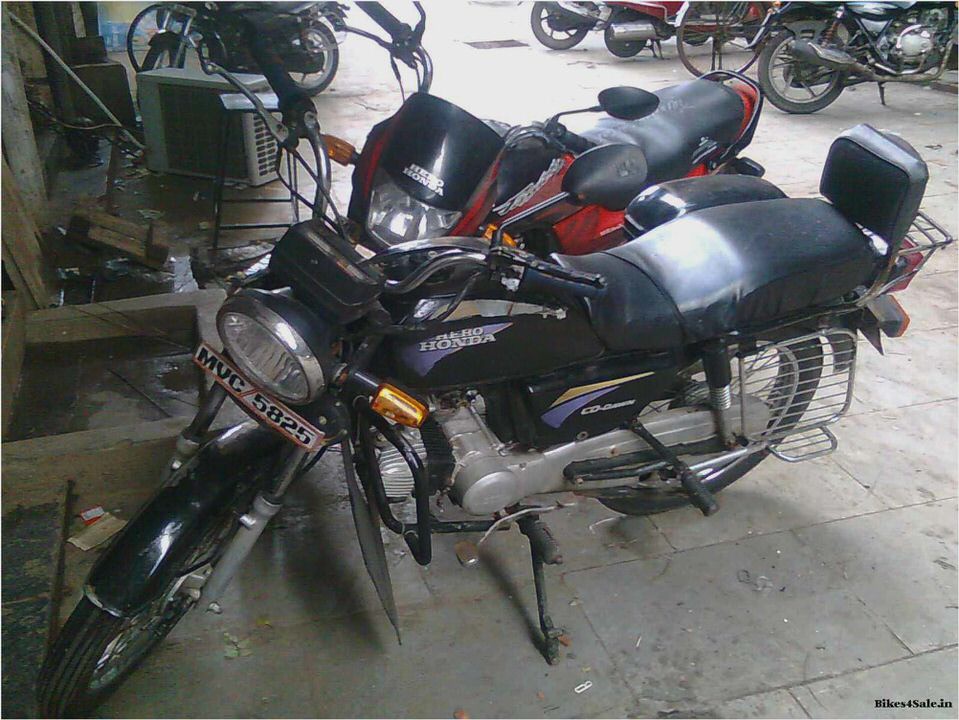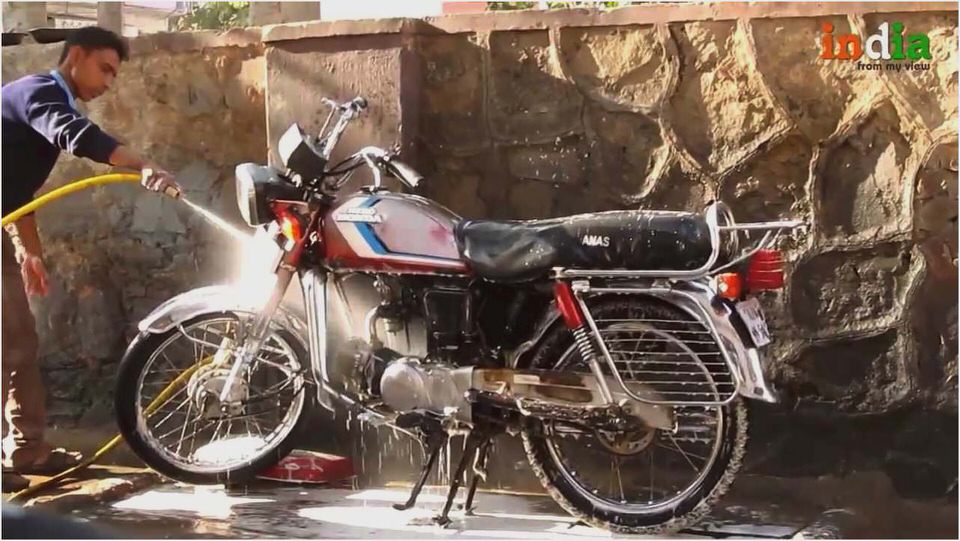 Honda VFR400R Motorcycle Service Manual VFR400 R 1989, 1990, 1991, 1992
All New Honda Civic WTCC Racer to Share Stage with Civic Type R Concept…
Video Review: 2007 Honda Rancher 420 4×4 King's Outdoor World Blog
Suzuki V-Strom 650 –
First ride: Honda's outrageous(?) DN-01 automatic sports-cruiser motorcycle