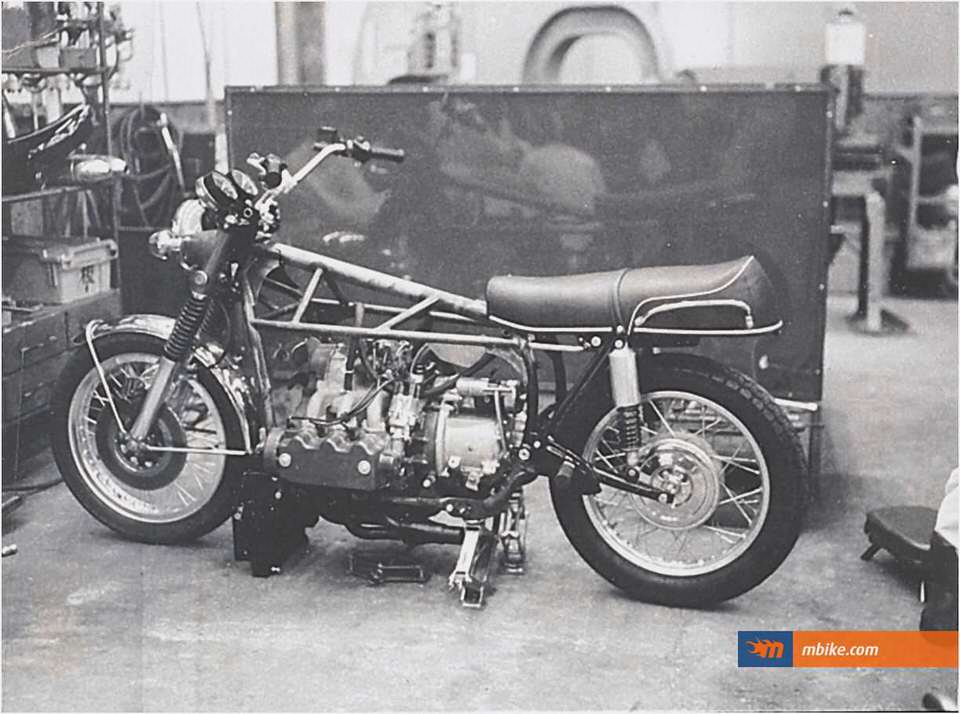 Honda Gold Wing | History Timeline
Gold Wing History
Since its inception in the motorcycle-touring market in 1975, the Honda Gold Wing has represented a culture of riders who have never-ending touring in mind.
Almost into its fourth decade, the GoldWing continues to develop, further defining the toruing segment of the motorcycling experienc.
For 2012, Honda revamped the raising standards of luxury, comfort and convenience for long haulers. And it all began in 1972 with the Honda M1, contiually progressing throughout the decades to today's technical-savvy Gold Wing.
The following historical time line provides a glimpse into the many milestones that have made the Honda Gold Wing the icon it is today:
A design team is established, led by Soichiro Irimajiri, who headed up design of the five- and six-cylinder road racing engines of the 1960s. The team develops the M1, a top-secret prototype designed to explore the outer limits of the Grand Touring concept. The super-fast M1 features a liquid-cooled horizontally opposed six-cylinder engine with shaft drive-features that surface in the Gold Wing line in years to come.
1975 GL1000 Gold Wing
The original GoldWing was much, much more than just a new motorcycle. Powered by a revolutionary 999cc liquid-cooled horizontally opposed four-cylinder engine, the Gold Wing opened new possibilities never before considered by the experts in the enthusiast press, much less the consumer public in general.
What to make of this open-class machine with world-class power and cross-country capabilities? GoldWing customers took to the open road in droves, and helped inspire an industry-wide paradigm shift toward long-distance motorcycling.
1976 GL1000 Gold Wing Ltd.
A new model marks the Gold Wing's second year as Honda graces the GL1000 Limited Edition with an assortment of special features, including gold striping, special LTD sidecover badges, chromed radiator shroud and screen, quilt-patterned seat, plus gold wheels and spokes.
1979 Honda Gold Wing
With more than 80 percent of Gold Wing production being exported to North America, a vital need arose to build a production plant in the U.S. Although Honda had been building overseas plants for more than 25 years, the move to America in the 1970s was risky.
To most consumers, Honda's quality was its strongest selling point, and building in America could jeopardize this hard-earned reputation-not just for the Gold Wing, but for all Honda products for decades to come.
Nevertheless, Honda forged ahead, and on September 10, 1979, the first Honda of America Manufacturing (HAM) plant begins production as a group of 64 associates completes the first 10 Honda motorcycles built in Marysville, Ohio.
Within three months, Honda's top managers had sufficient confidence in HAM's capabilities to proceed with building an automobile plant in 1979-the first Japanese car builder to do so in the U.S.
1980 Honda GL1100 Gold Wing
Five years of continuous consumer input culminate in the introduction of the GL1100. More than a rehashed GL1000 with 10 percent greater displacement, the new Wing incorporates deliberately planned modifications that guide it away from the superbike realm and place it squarely into the touring category.
The new 1085cc engine now favors torque rather than horsepower, a longer wheelbase provides more room for both pilot and passenger, and a new air-assisted suspension system gives the Gold Wing its most supple, comfortable ride to date.
1980 Honda GL1100 Gold Wing Interstate
The GL1100 also introduced another innovation that was arguably more important than its mechanical changes. Since the Gold Wing's long-distance prowess had inspired the creation of an entire aftermarket of bolt-on touring accessories, Honda's engineers clearly envisioned a new direction toward a turnkey, fully dressed luxury machine.
In 1980, the innovative Interstate fulfilled that vision as the first Gold Wing available fully equipped with factory-installed fairing, saddlebags and trunk, plus the option of a stereo sound system. Turnkey touring, Gold Wing style, is born.
1982 GL1100 Gold Wing Aspencade
In quick succession, Honda introduces the concept of luxury touring with the Aspencade. Amenities abound in standard trim, including LCD instrumentation, stereo, CB, on-board air-compressor and thoughtful touches such as the handy storage pouches in the passenger backrest. At the same time, through the use of Redpages in its advertising, Honda underscores its technological edge.
1984 GL1200 Gold Wing Aspencade
The GL1200 brought the Gold Wing to the outer limits of the four-cylinder engine's performance and sophistication. The added power and torque of the larger 1182cc engine made the Gold Wing the king of its class in 1984, with a combination of smoothness and low-rpm acceleration that couldn't be matched.
The addition of hydraulic valve adjustment now made the Wing virtually maintenance-free. At the same time, chassis improvements made the big Wing feel amazingly agile, and open-road comfort was superlative.
1985 Honda GL1200 Limited Edition
Honda marks the Wing's 10th anniversary in two significant ways. First, with the Gold Wing so firmly entrenched within the touring realm, Honda decides to drop the standard, unfaired GL1200.
Second, an ultra-luxurious Limited Edition arrives, complete with computerized fuel injection, four-speaker sound system, cruise control, auto-leveling rear suspension, a comprehensive electronic travel computer and special two-tone metallic gold paint.
Following the success of its Marysville Motorcycle Plant, Honda constructs an engine plant in nearby Anna, Ohio, to build Gold Wing engines. Just as Marysville's success paved the way for Honda's auto manufacturing in America, the Anna Engine Plant moved from manufacturing GL engines alone to building powerplants for Civics and Accords.
At Anna, all the casting, forging, machining and heat-treating processes necessary to turn raw materials into finished, sophisticated engines reside under one roof. As one associate proudly observes, "We do what seven Honda plants do in Japan."
1988 GL1500 Gold Wing
In 1984 a new design team began planning the next Wing. The new machine had to be superior in every aspect: extremely quiet and silky smooth, yet extremely powerful with superior handling.
The GL1500 got there-the hard way. Thousands of hours were spent in testing 15 different machines in 60 prototype stages-the most comprehensive model development project in Honda's history.
These efforts culminated in a six-cylinder luxury motorcycle of such surpassing excellence it would establish a touring benchmark that would dominate motorcycling for more than a decade.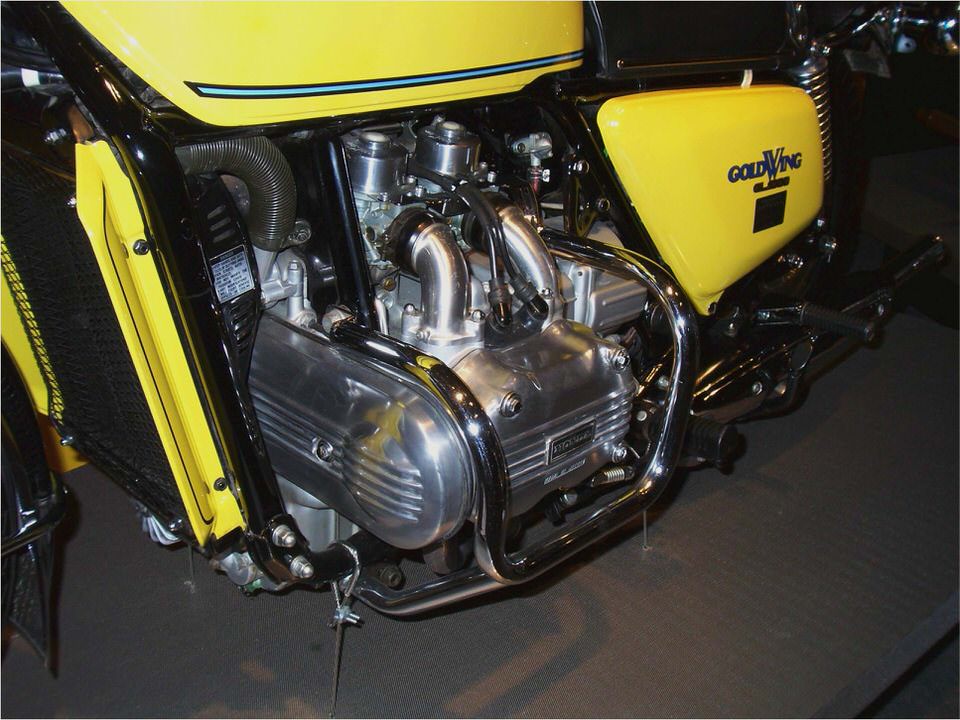 1993 Honda Gold Wing 1800
The next-generation GL begins to take shape under the guidance of Masanori Aoki, a sportbike enthusiast who has already headed up development of high-performance bikes including the CBR 250 RR, CBR 400 RR and the CBR 600 F3.
"We set out to keep 80 percent of the Gold Wing's touring capability," Aoki said. But he also added, "My job is to add more fun factor, to build a Gold Wing with the kind of acceleration and handling people normally associate with sporting machines."
After considering flat-four, flat-six and flat-eight engine configurations and displacements up to 2000cc, customer response overwhelmingly points to a flat-six of about 1800cc displacement. In 1998, a full-scale model is created.
1996 Honda Gold Wing
The one-millionth Honda motorcycle made in America rolls off the Marysville assembly line. Appropriately enough, the millionth model is a Gold Wing; this commemoration is altogether fitting, since the success of the Gold Wing and that of Honda in America are inextricably intertwined.
2000 Honda Gold Wing
In January 2000, the Marysville Motorcycle Plant is thoroughly redesigned to build the new Gold Wing. As part of this process, the engine production line is transferred from Anna to Marysville to facilitate the new Gold Wing production. The Gold Wing's new era officially begins when the first complete GL1800 rolls off the Marysville assembly line on October 10, 2000.
2001 Honda GL1800 Gold Wing
The word "new" cannot do justice to the GL1800. Two numbers alone tell a big story: 118 bhp and 125 lb./ft. of torque. Don't try to find other bikes that compare, because there aren't any.
In terms of power, the new Gold Wing is literally in a class of one.
Likewise, the list of long-legged mounts offering a box-section aluminum frame begins with the word "Gold" and ends with "Wing." And that's only the beginning. Before the GL1800 was completed, Honda would patent no less than 20 technological innovations that were incorporated into this amazing high-performance luxury motorcycle.
2005 Honda GL1800 Gold Wing
The 30th anniversary Gold Wing comes in a slew of colors, including Pearl Yellow, White, Metallic Silver, Dark Gray Metallic, Bright Blue Metallic and Candy Black Cherry. Special 30th anniversary color-matched badging on the front fairing, rear trunk and dash cover also distinguish the '05 model, as does a 30th anniversary color-matched key, 30th anniversary opening ceremony on the LCD display, and unique carbon-fiber seat pattern on pearl yellow and metallic silver colors. To date, more than 500,000 Gold Wings have been produced.
2006 Honda GL1800 Gold Wing
In 2006, the most potent Gold Wing ever produced now elevates luxury motorcycling to unprecedented highs. A six-speaker premium audio system with 80 watts per channel comes standard on every new GL1800, and riders may also opt for a satellite navigation system with color screen, a Cold-Weather Comfort Package and an industry-first fully integrated motorcycle airbag.
2012 Honda Gold Wing
Manufacture of the Gold Wing shifts to the ultra-modern facility in Kumamoto, Japan, where production on a gigantic scale will see as many as 1800 motorcycles produced in a single day.
The new 2012 Gold Wing brings upgraded styling along with a dazzling array of sophisticated electronic amenities including a next-generation GPS navigation system with user-friendly programmability for sharing favorite ride routes, which can be accessed online via computer, plus a built-in MP3/iPod interface for the new SRS CS Auto technology surround-sound system.
Other articles you will enjoy: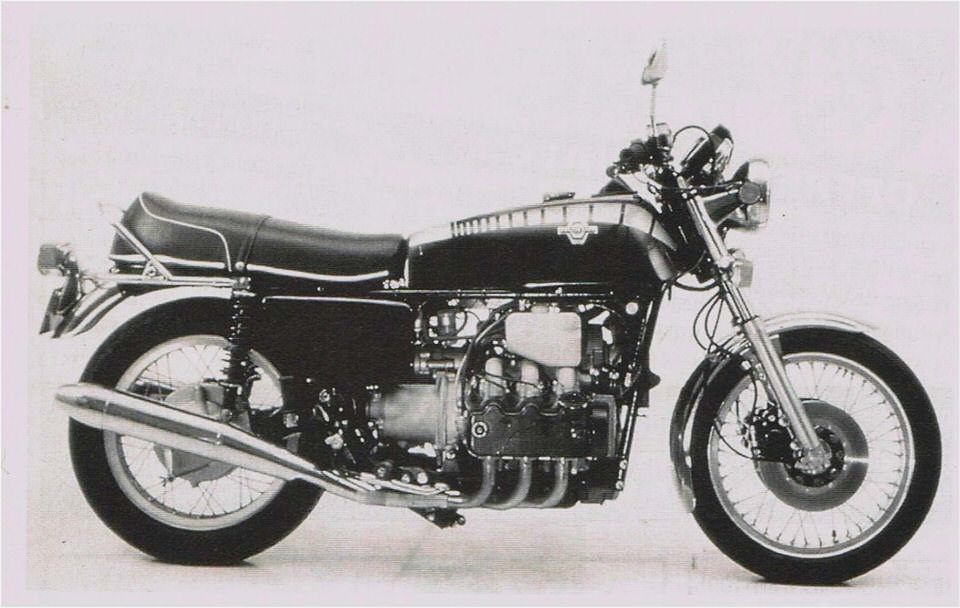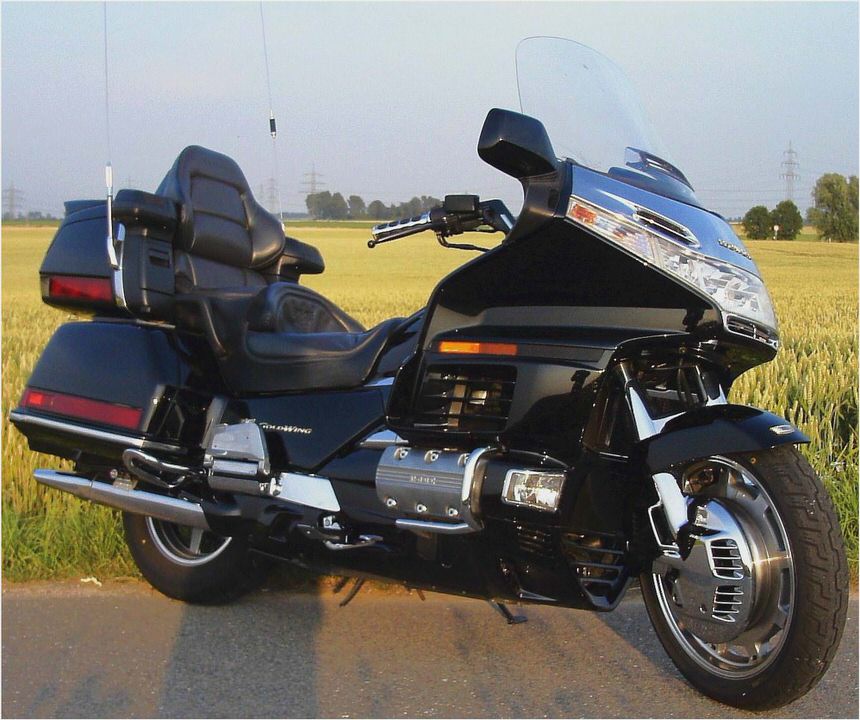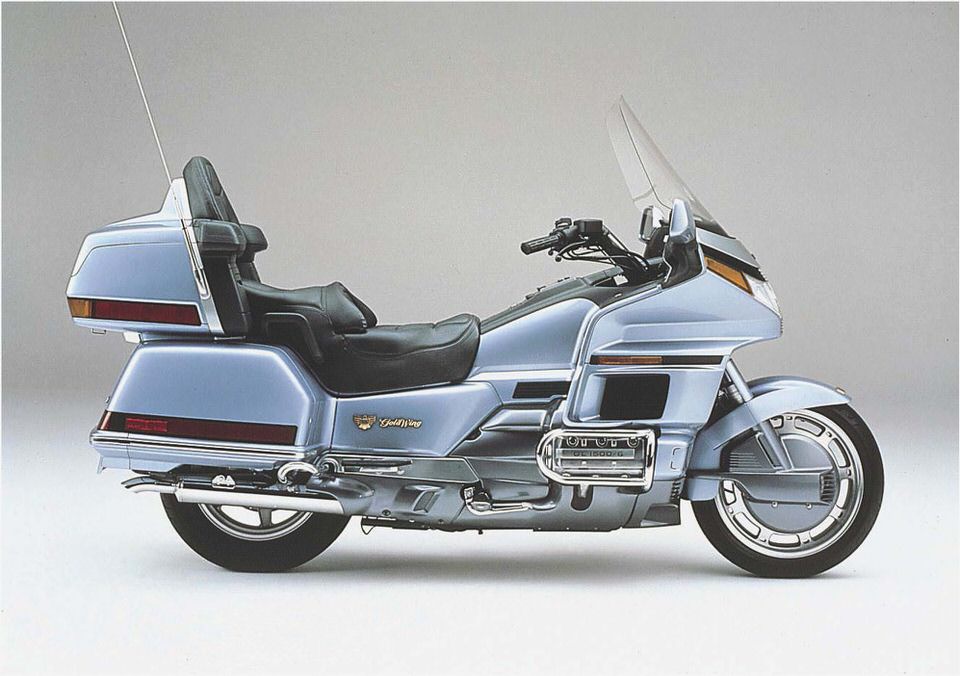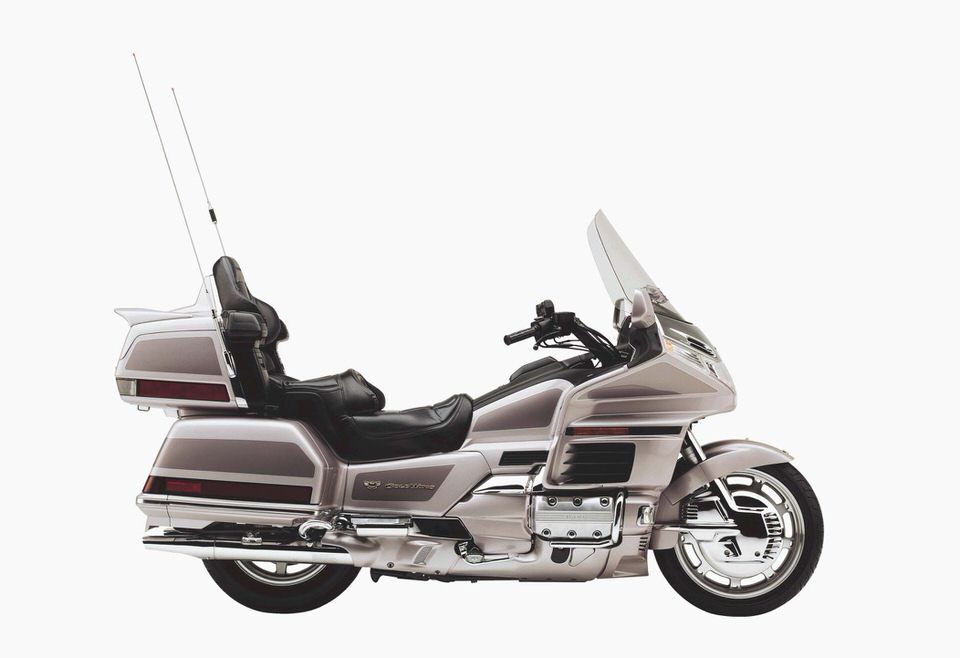 Mugen Honda CR-Z RR Concept Double Take
Honda VTX1300C
2012 Honda GL1800 Gold Wing First Ride – Motorcyclist Magazine
2010 Honda Shadow RS Road Test Rider Magazine Honda RS Reviews
2014 Honda NC700X Motorcycle Review Long Term Street Bike Test – Ultimate…