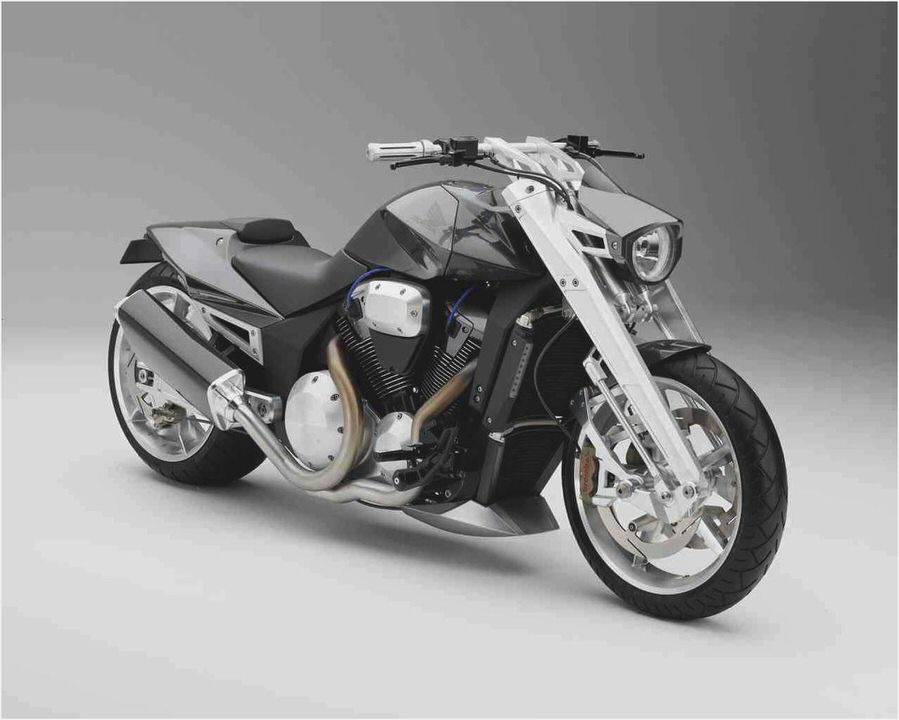 Honda VTX1800 (August 2001)
If big cruisers are your bag, this one's bigger than Texas – and has the performance to match. Honda's VTX1800 has just raised the bar in the cruiser stakes
There's something eminently satisfying about dragging off a car from a red light – especially when it's some joker that reckons they stand a chance of coming out on top.
And when that joker happens to be in control of a performance machine, upon which he's lovingly lavished countless dollars in the eternal pursuit of more power, a growling exhaust note and wanky styling add-ons, the victory is all the sweeter.
But not even a tricky little UV numberplate light was going to save this particular Subaru WRX owner, because between my legs that night throbbed something special – very special indeed. Well, it's not everyday you sit atop a 1795cc V-twin, two big ol' pistons the size of dinner plates churning up and down, in this instance turning out over 16kg-m of torque.
And on this occasion, I used those two pistons to great effect, my steed hungrily launching off the line in a manner which belied its size, the Rex shrinking at an impressive rate in my mirrors. Honda VTX1800 one, Subaru WRX nil.
BIGGEST IS BEST
I recently had the opportunity to sample the big VTX, and all juvenile, testosterone-driven traffic light games aside, it really is a cracker.
Chasing the very American big is better, biggest is best' ethos, any prospective manufacturer could well have built a machine with bulk capacity and skimped on the rest. Not Honda; this is one well thought-out cruiser, with the performance to further push the bitter old memories of under-powered, under-braked and under-achieving cruisers of yore further back into the pages of history.
Inspired by the Honda Zodia, a concept machine which stole its fair share of the limelight at the 1995 Tokyo Motor Show, the VTX1800 has raised the bar for production cruisers, thanks largely to its jaw-dropping powerplant.
Sporting the largest conrods and cylinders Honda has ever had to mass produce, the 1795cc, liquid-cooled, three-valves-per-cylinder, 52-degree V-twin pumps out a claimed 103ps (at 5000rpm), but with a neck-snapping 16.2kg-m of torque (at a low 3000rpm).
On the open road these figures translate to useable power just about everywhere, while I couldn't help but find a big grin plastered across my dial whenever I whacked the throttle open around town, as I strained against the acceleration and quickly snicked my way up through the bike's five-speed gearbox.
Well, snick through the upper gears at least – unfortunately changing between first and second can only really be described as something more akin to a bang, such is the clunky nature of the shift.
PICK A GEAR
The engine spins up incredibly easily for such a big V-twin, although its low-set revlimiter can easily catch you out on fast starts until you've acclimatised to the fact you're riding something with a donk bigger than those found in many small cars.
You won't find any carbs on the VTX either – Honda's PGM electronic fuel injection (with automatic choke) handles the mixture, further distancing this machine from the low-spec cruisers of old.
By and large, the efi works a treat here – certainly chilly, early-morning Melbourne starts weren't a hassle in the slightest – but some degree of concentration is needed to keep things smooth around town at lower speeds.
One of the nice points of this engine is its user-friendly and flexible nature – it'll pull from 50kmh in top, while a good level of go is also available in 120kmh top-gear roll-ons.
Rolling through the countryside to Melbourne's north west, a mixture of sweepers with the odd patch of tight stuff thrown in for good measure, it became instantly apparent the VTX is one of those pick a gear, any gear' sort of motorcycles. A lazy man's motorcycle, if you like, which suits me fine because on most ambles through the countryside I'm exactly that.
Mind you, should you want to investigate the life expectancy of a pair of VTX hero knobs on a twisty road (around five tight corners – or one long sweeper – per knob), you won't find the megaship lacking. Actually, its ground clearance isn't too bad – par for the course really for a bike like this – and what you lack in corner speed you make up with that awesome torque, rocketing you out of corners with shoulder-wrenching ferocity.
And while you'd expect the vibrations of such a monolithic V-twin to rattle your fillings clean out of your gob onto the massive expanse of fuel tank, with the VTX it simply isn't the case, the vibes successfully conquered courtesy of its dual offset crankpin and two counterbalancer weights.
NICE SUSPENDERS
Thankfully, all this stonking V-twin mumbo is backed up with a decent chassis and other associated running gear, the VTX's specs listing graced with several points you'd be more accustomed to finding on a sportsbike rather than a cruiser.
The tubular-steel chassis might be standard cruiser fare, but inverted forks? The 45mm units are non-adjustable, but when complemented by the dual rear shocks (equipped with adjustable preload), the entire suspension package works quite well.
Over the vast majority of road surfaces I found the VTX's suspenders to be quite compliant, although things can get a little harsh when going head-to-head with any large pothole or bump.
Encountering the same mid-sweeper at speed will see the otherwise super-stable VTX get a bit of a wallow on, but this generally only occurs when you're pushing the edges of its design parameters anyway.
It's stable under brakes, and fork dive is controlled relatively well, given the behemoth's claimed 320kg dry weight. Thankfully there's an excellent braking package to arrest that 320kg.
HIT THE PICKS
For such a hefty machine, the anchors the VTX comes equipped with haul this thing down fast. With three-piston calipers gripping twin 296mm discs up front and a twin-piston unit doing the honours (with a 316mm disc) down the back, their combined power and feel surpasses the picks package of any standard cruiser I've ever ridden.
A linked brake set-up has been employed, but they're linked in a way more closely resembling the Gold Wing's system, not the DCBS found on the marque's VFR800, CBR1100XX and Varadero.
Using the front brake only activates the two outer pistons of each front caliper, while using the rear brake not only presses the rear caliper into action, it actuates the middle piston of each front caliper too, with a proportional valve moderating the strength with which the pistons are applied.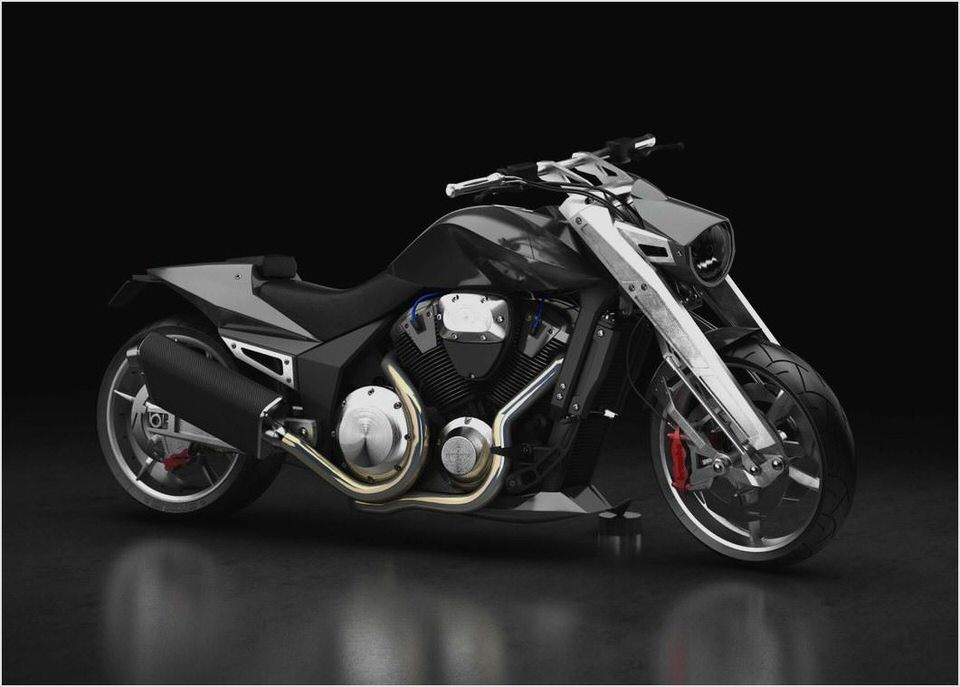 The system works really well on the open road, while low speed manoeuvring didn't seem to be rendered any more tricky than it usually is for a heavy, raked-out machine like this.
Ergonomically, I found the VTX to be a winner. My 190cm slotted aboard with ease, with just the right amount of legroom and the 'bars an easy stretch away. Mind you, with a low 693mm seat height, those shorter of leg should find the VTX equally accommodating.
The ride position itself is quite upright, maybe reclining back slightly for those on the taller side, and the sculpted seat was broad, well-shaped and comfy. Pillion appointments aren't merely an afterthought either; passengers can expect good legroom and a similarly good perch.
THIRSTY PERFORMANCE
Performance-wise, while the VTX may be perfect for cruising around town or relaxed jaunts in the country, I can safely say your arms, wrists and neck will cry enough long before you find top speed, due to the 'windsock effect' speeds over 120kmh induce. Judging by the lazy purr of the engine at 100kmh in top, I'd imagine speeds in excess of 170kmh would be possible for those dedicated enough to find them.
I hate to think how the bike's fuel economy would suffer on extended sprints at speed; as it was I got an average of just 12km/lt around town, giving the VTX an effective range of only 180 to 190km. Trouble is, it's just so hard not to really wind it on at every opportunity, and in doing so ride that delicious wave of torque. In one, err, somewhat spirited strop through the countryside I averaged just 8.2km/lt.
But flapping about on the back of a cruiser at go-to-jail speeds definitely isn't what this machine is all about. Decent performance, a top-quality finish and tough, aggressive lines are the name of the game for the VTX, and although I'd never don an open-face lid simply because I'd swung a leg over a cruiser, I dragged the trusty old leather jacket and black full-face out nonetheless.
TOUGH GUY
The VTX looks tough, plain and simple, and riding it makes you feel tough – well, perhaps just a little. And even though Hell's Accountants outnumber Hell's Angels on our roads these days by a thousand to one, it's the feeling that riding the VTX evokes which is going to attract prospective buyers to this motorcycle like mozzies to a light.
Unfortunately, the muffled fart exhaust does little to enhance any bad-boy image you may be hoping to create, but throw on an aftermarket system and get set to turn some heads – and rupture some ear drums!
Honda has invested significant effort in styling the VTX, and I can't help but think it's hit the bullseye. A move away from the vast majority of examples of the ilk, which in my opinion are caught in something of a time warp, the VTX is an interesting combination of old and new.
Plenty of chrome, combined with long and low mean looks, have been complemented by racy cast alloy rims with fat rubber, modern – albeit minimalist – instrumentation and a futuristic twist on the bullet-type headlight nacelle of yesteryear. Quality fittings set off the top-notch paint and chrome, ensuring re-sale values should remain high, and Honda has gone to some lengths to produce a list of optional extras longer than your arm, including backrests, windshields, footboards and an array of chrome and billet add-ons, among others.
At $22,990 (plus ORC), the VTX is firmly up in the pricier end of the non-Harley cruiser scale, significantly more than Kawasaki's $17,790 (plus ORC) Vulcan 1500 Classic or Drifter, Suzuki's $16,464 (plus ORC) VL1500 Intruder LC or Yamaha's $18,999 (plus ORC) XV1600A Road Star. But it's still significantly less than your average Twin Cam 88 Hog, and there's no denying you get a whole lot of bike for your bucks. With the VTX1800, Honda has gone out and blazed a trail all of its own.
With others like Yamaha's not-yet-released Road Star Warrior set to follow, I reckon Big Red's definitely on the right track.
Story Rod Chapman
Photos Helmut Mueller
Published. Wednesday, 29 August 2001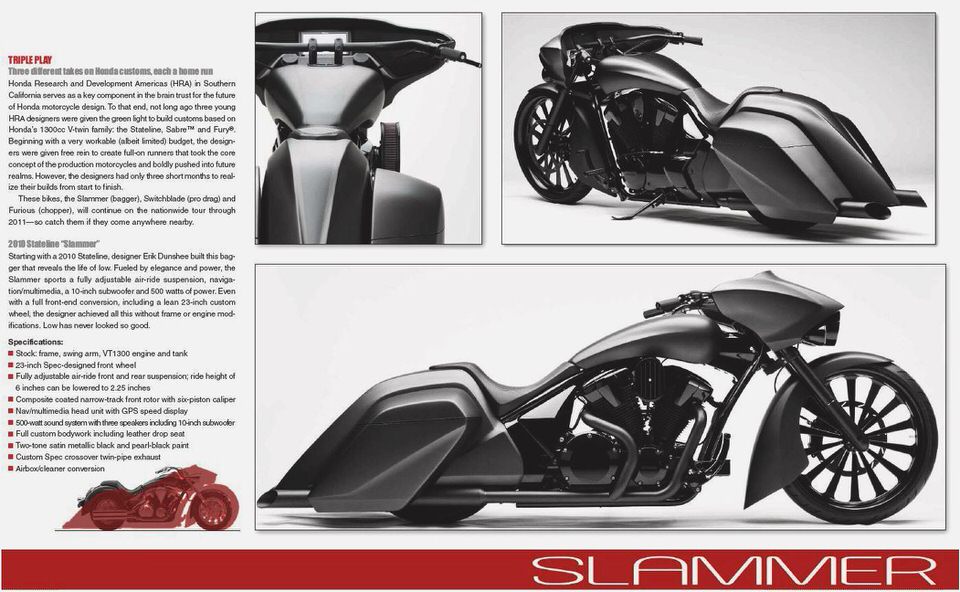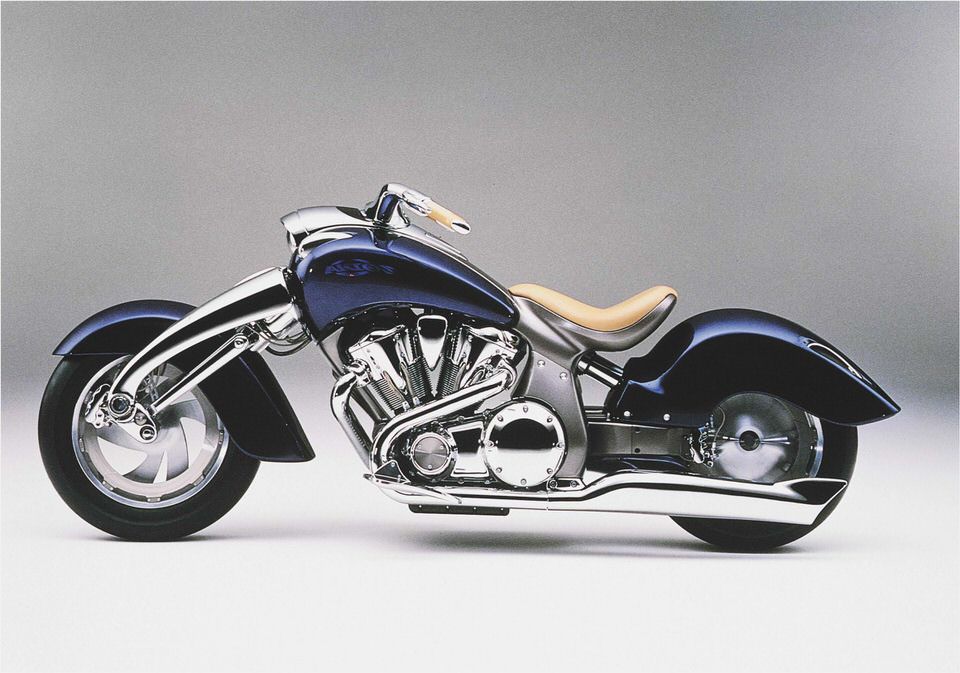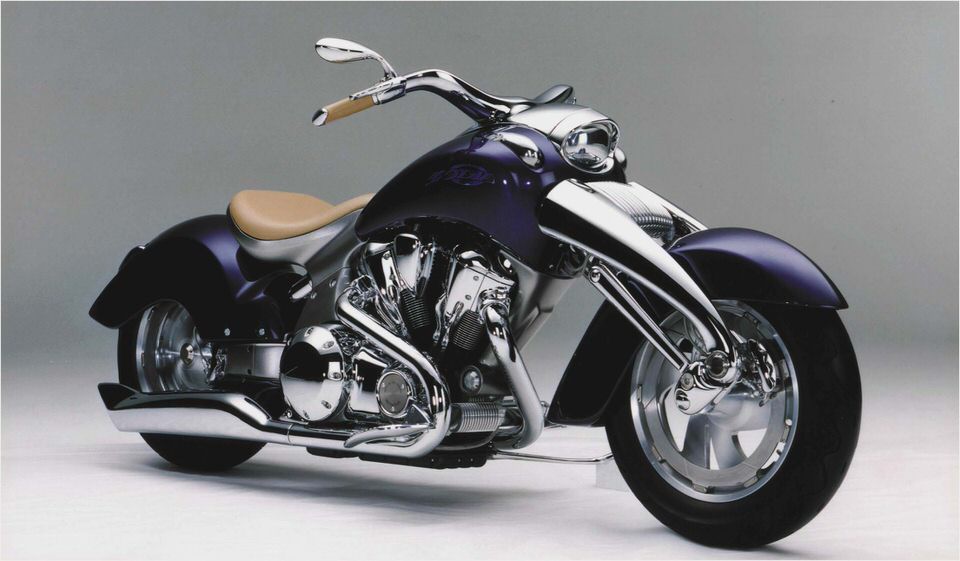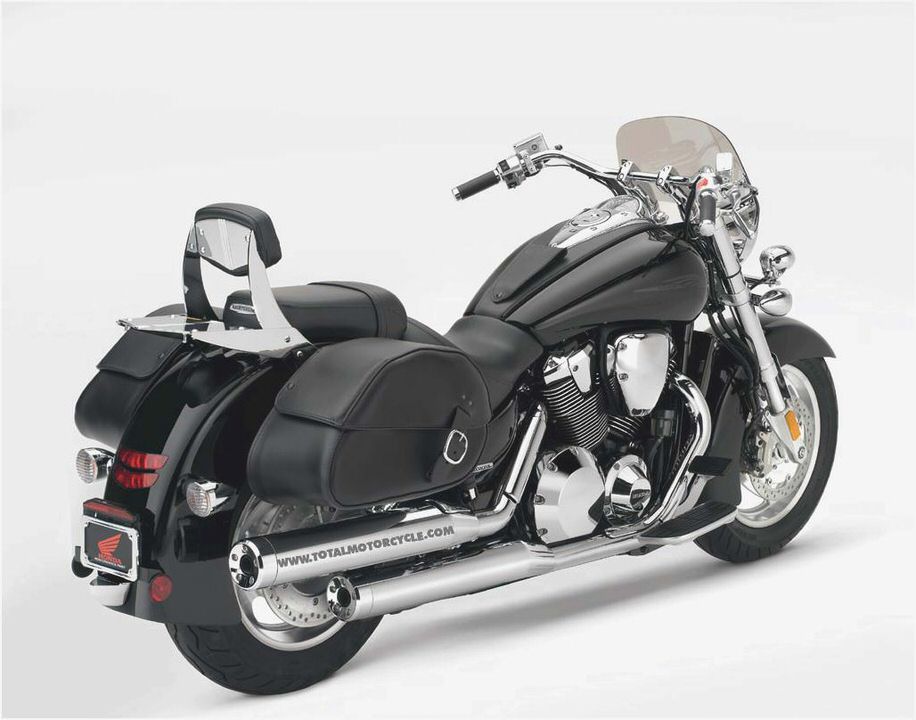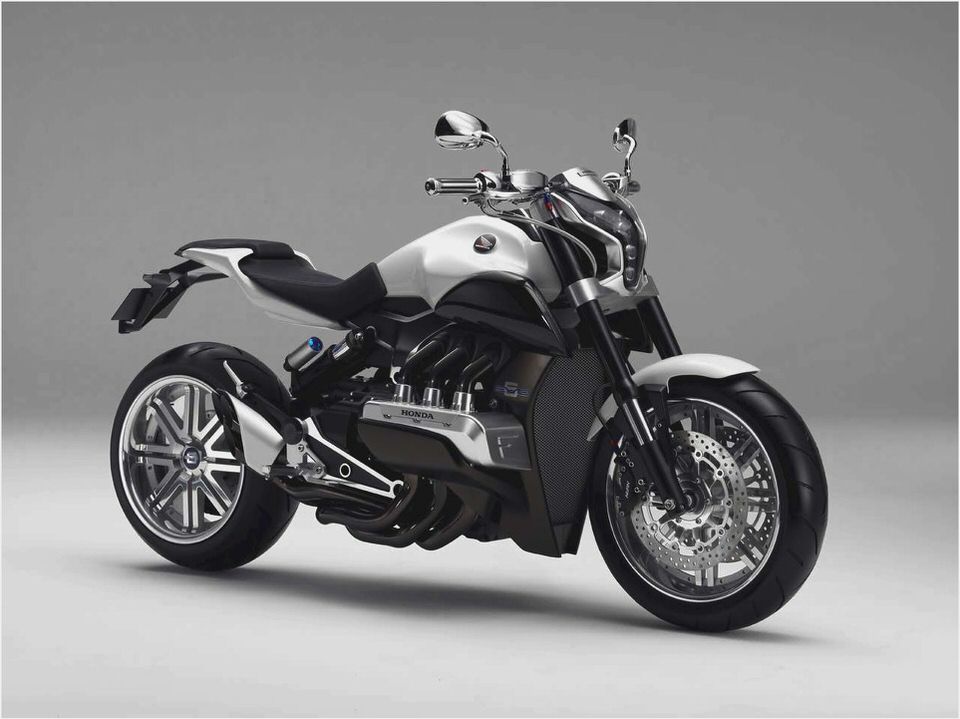 Photos: 2003 Yamaha YZR-M1 Prototype
2013 Honda Fury/ Honda Cruisers Introduced – Motorcycle USA
1948-1965 Porsche 356 Carrera Cabriolet Cars – Pictures & Wallpapers…
2014 Honda VFR800 Interceptor First Look – Cycle News
How to Adjust the Motorcycle Foot Peg for the Honda Rebel 250 eHow