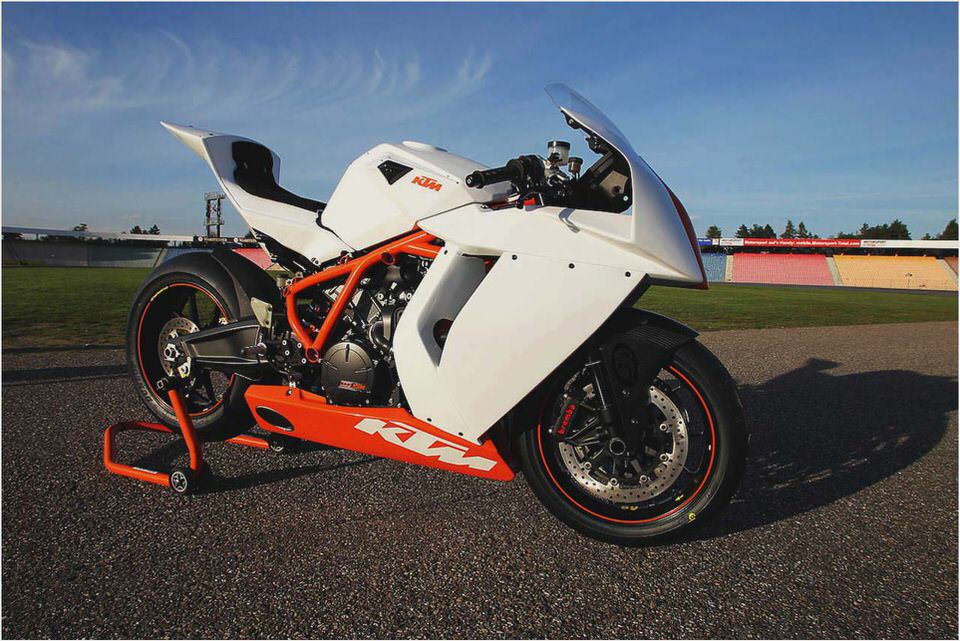 Hot Bikes for Spring pt 1: KTM RC8 R Track
When it's time to pull the cover down and roll the bike outta winter storage, sometimes you find yourself wishing you had something new.  A new helmet, jacket or pair of boots can go a long way to strengthening that desire to throw some miles on those dusty tires.  New accessories for the bike itself can also get the motor goin' (pun intended).
But, amongst all of the cool stuff that you can get for yourself when it's time to get the bike out of storage, nothing beats buying a new motorcycle!
Sure, nothing is wrong with your current ride.  Heck, maybe  you have a stable of healthy motos sitting in your barn, all of them asking for a little time to stretch their legs.  Perhaps you've never had to put the bike away blessed with the ability to ride all winter long.
 Whatever the case, your bike (or bikes) is still an old piece of $%# and someone out there is tearing up the streets this Spring with the newest and greatest!
So, to help you spend money that you really  don't need to be spending, we're gonna throw some cool little scooters your way that you may haven't heard about.  Maybe you'll consider one or two of these rides when you go out shopping for a new bike this Spring because as you know, keeping a bike for more than one season is so 2003 .
First bike on the list?  I figure, let's go all out and show you something made out of unobtainium.
Trackable RC8
Can you buy this bike?  Probably not, but you should try anyway.  Your trackdays with this orange and white piece of hoonage will never be the same!  This bike is an upgraded version of last year's KTM R superbike, but unlike that bike, it already has the club racing kit installed and there's no throttle-snatching emissions thrown on there because, lets face it, this is a bike made for turning in lap times at the track, not phone numbers at the bar.
 Actually, you probably could turn in a phone number or two just by tying your shoes next to this thing.  How?  Because it's that awesome .
Let's look at the stats:
180 HP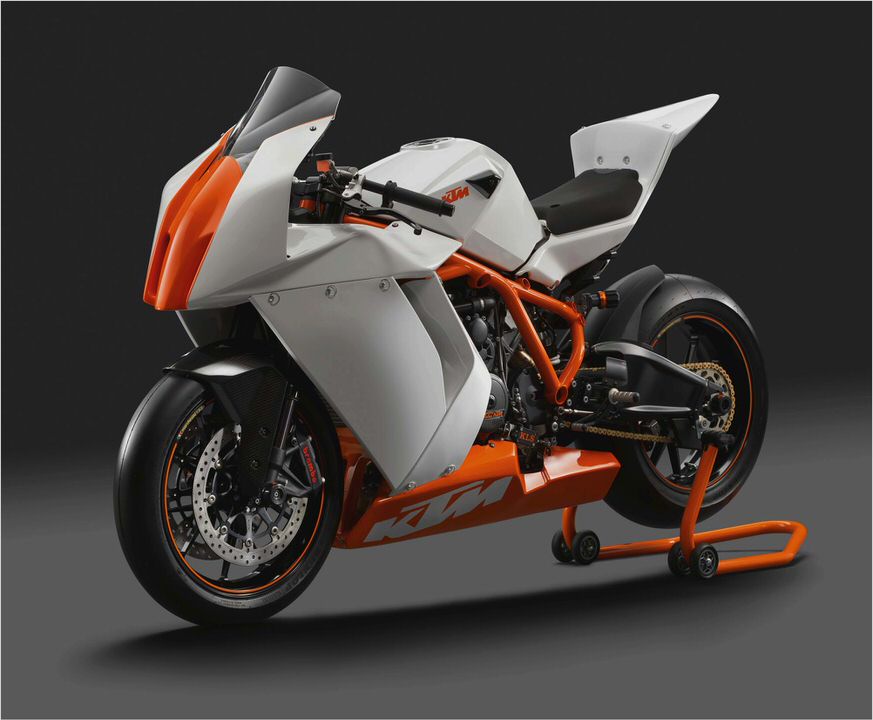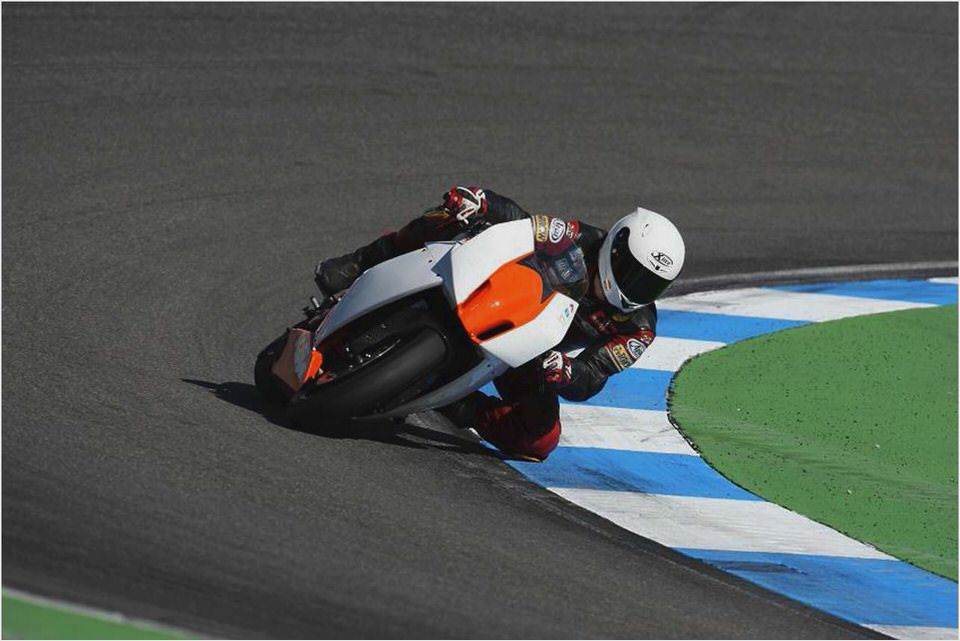 Racing brake pads
Racing chain with alu rear sprocket
KTM PowerParts racing tank lid
KTM PowerParts rear stand
KTM PowerParts crash pads and protective cover
Again, the KTM RC8 R Track is a perfect bike to buy in lieu of. I don't know, just cleaning the bike you already have.  I mean, it's only money, right?
We figure, if you're out buying a new bike you're going to need some new gear to go with it.  But, don't worry!   Motorcycle Closeouts has you covered.  Check out these picks.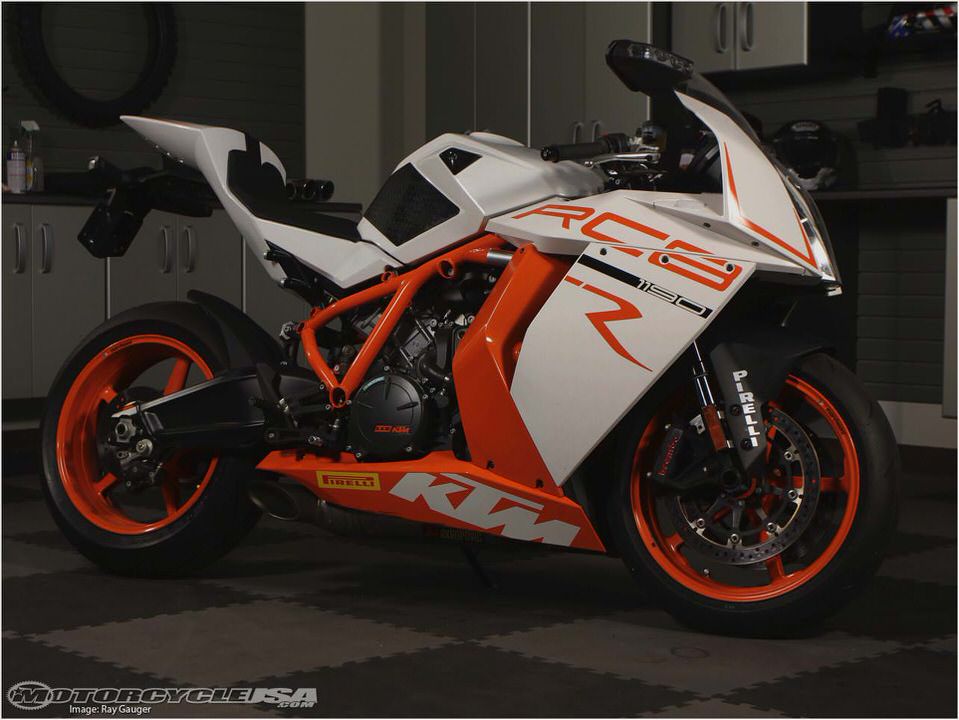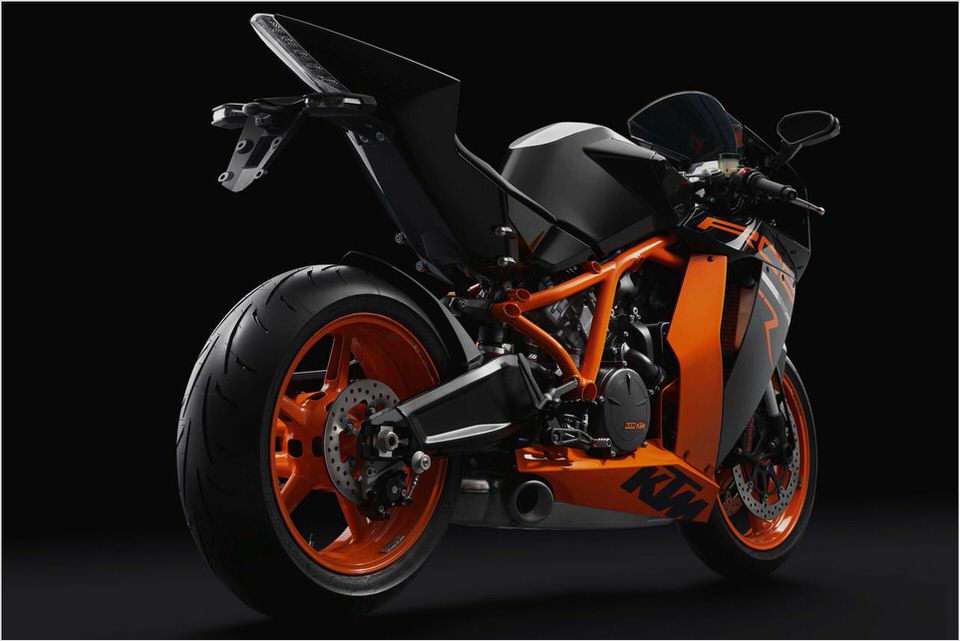 Full Test: 2008 KTM EXC range MotoOnline.com.au
Under the Skin of a KTM RC8 R-Powered Sidecar Racer News
Bundlr – 2012 KTM 450 XC-W
KTM 990 Adventure
KTM EUROPEAN JUNIOR CUP 2012 KTM-UAE