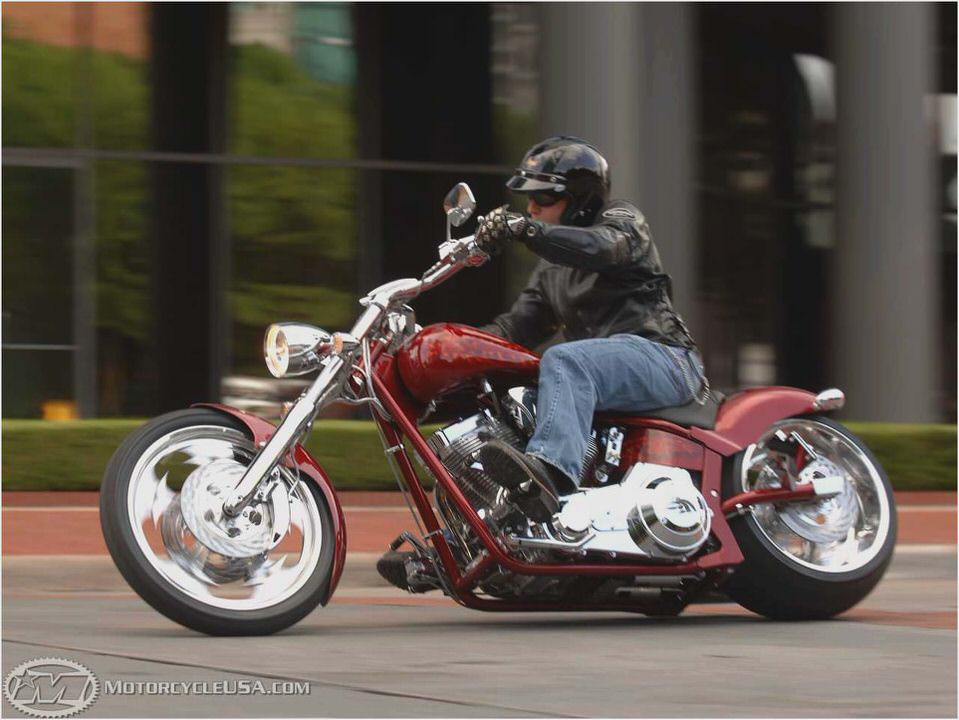 Factory and Factory-Modified Chopper Profiles
By factory, we don't mean Harley-Davidson. These choppers come from smaller enterprises typically producing less than 1,000 bikes per year; by contrast, Harley builds upwards of 250,000 a year.
These companies offer several models that can be individualized with different colors and paint schemes, providing many buyers the best of both worlds: a great-looking bike that stands out in a crowd, and instant delivery — with a warranty. Some buyers use them as merely a starting point, modifying them with their own special touches.
Follow the links below to see detailed pictures and specifications of some of these factory-modified custom choppers.
The patriotic paint scheme of the Retro chopper is just one of the features of this motorcycle that is bound to turn heads. Check out custom details through pictures and specifications.
The Legend chopper is a 2004 custom motorcycle built by American IronHorse. Explore the innovative details of this Factory chopper, including machined foot controls and tapered, chromed fork sliders.
Inverted Marzocchi forks and a Penske coil-over rear shock are among the list of high-performance hardware that help power the Hellcat 124 chopper. See pictures of these amazing features here.
The Slammer is a typical American IronHorse chopper with its own custom touches, such as a rip and tear diamond-plate paint scheme and an intricate wheel design. Take a closer look at this powerful chopper.
The Texas Chopper comes in various styles; owners can choose from different engine size, paint schemes, and wheel patterns to customize their own American IronHorse Texas Chopper. View the details here.
This custom chopper is powerful machine with a frame designed to hold any Harley-Davidson V-twin engine. Read about the custom details and see pictures in this chopper profile.
The Shady Lady is a Wicked Women Choppers creation built with the lady rider in mind. Learn how this chopper is customized for the petite but strong enough for any size.
This LSC chopper shows off sculpted front and rear fenders and a sleek, silver design. Get a close-up view of these custom touches and more.
DD Customs built the Dropseat 280 with a War Eagle chassis, Tricky Air rear suspension, and Pro-One wheels. See pictures of the Silver Candy paint, Von Dutch-style striping, and more details on this custom motorcycle.
Some of the striking features on the Creep Show chopper include a unique chameleon paint scheme and elaborate graphics that pop. Find out why the Creep Show has the audience going wild.
This article profiles Independence Cycles' most radical chopper. Take a look at some of the details of this custom motorcycle, including intricate pinstriping and an Old School flavor.
Check out the High Roller 280 RHD, American Performance Cycles' top-of-the-line chopper. With a 124-cubic-inch SS engine, 6-speed transmission, and a guitar-theme paint job, this bike truly is a high roller.
Before factory-built custom choppers were available to the public, motorcycle parts could be purchased individually through catalogs. See images of a Scooter Shooterz Catalog chopper.
The next section explores the unique Radical choppers, which are rarely ordered through catalogs or factory-built. See what makes these custom motorcycles so special.
For more information on custom choppers and motorcycles, see: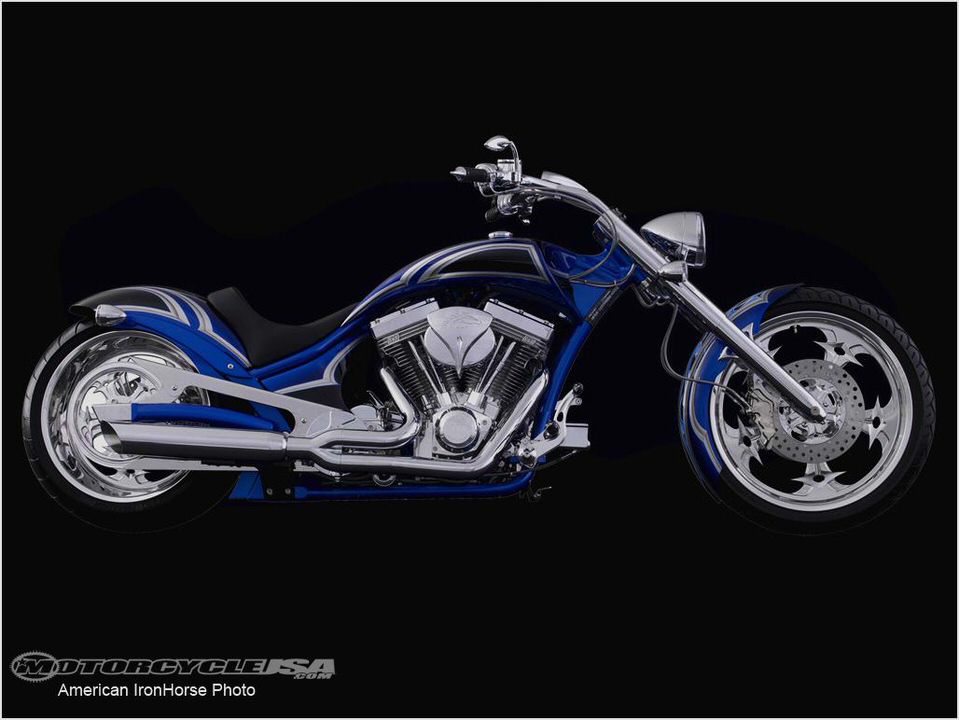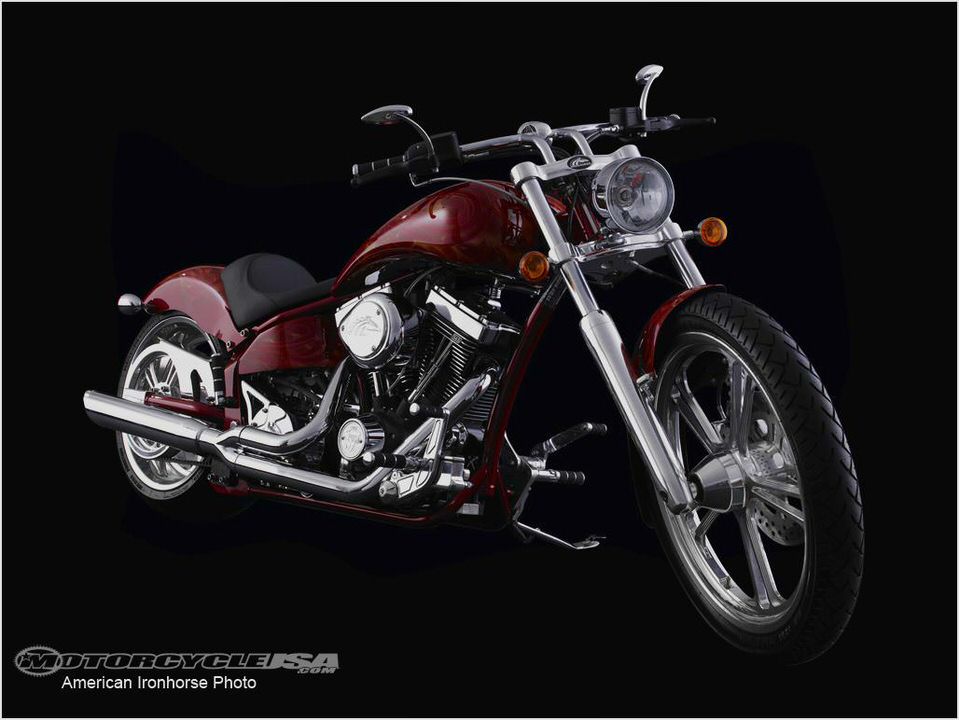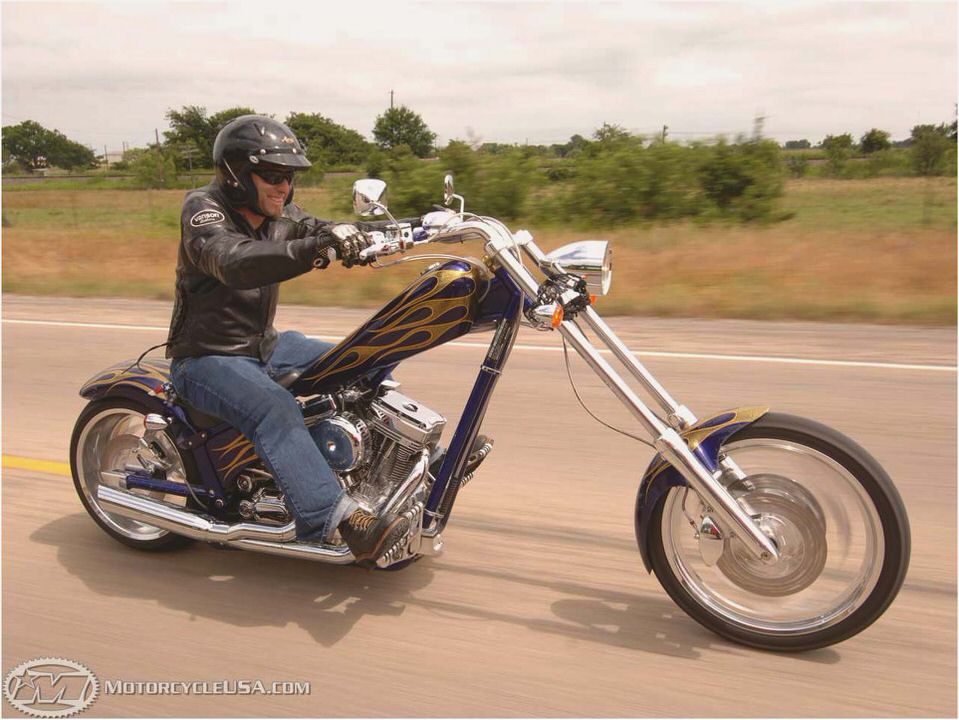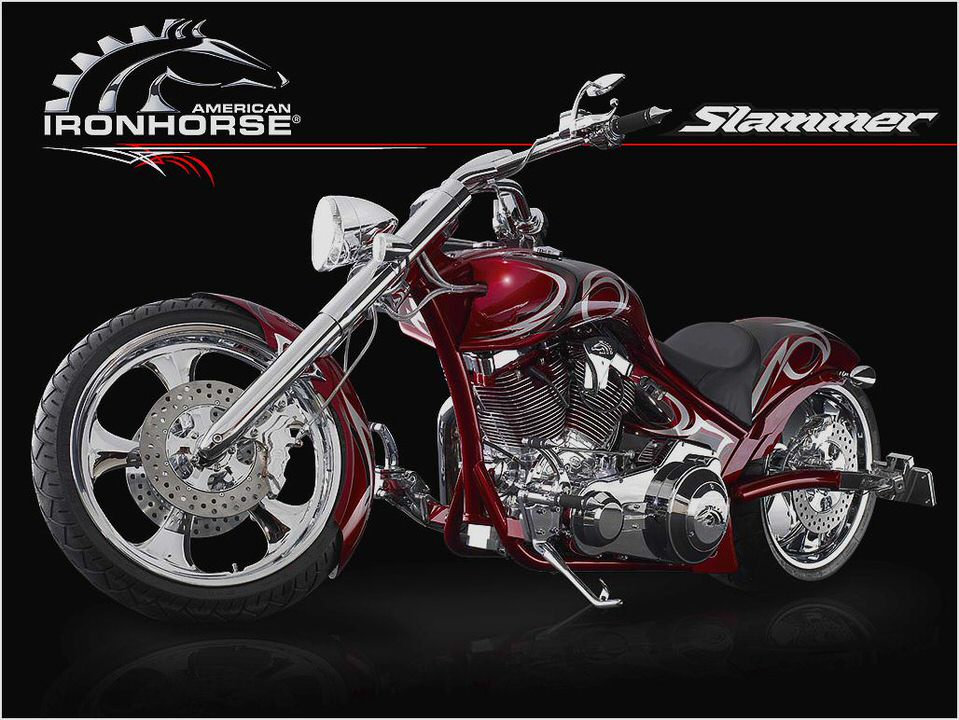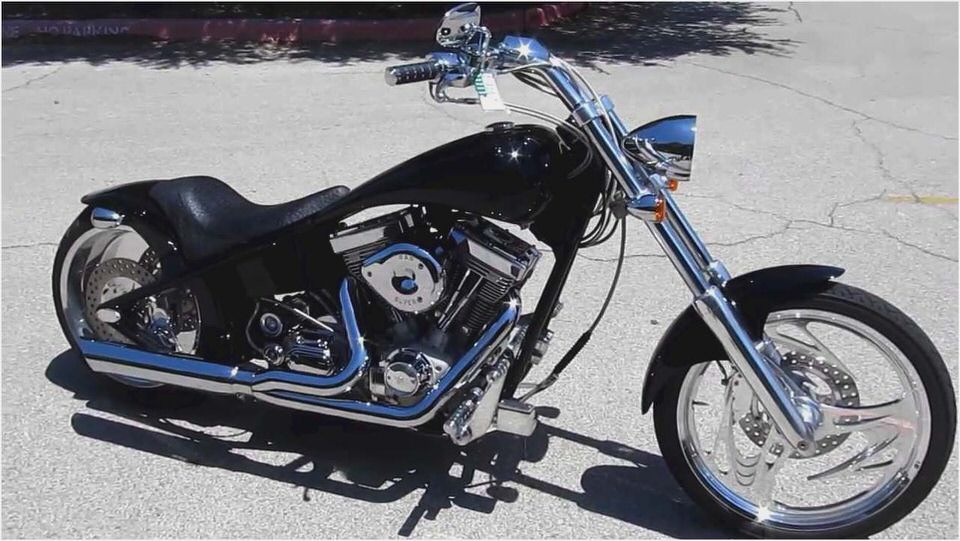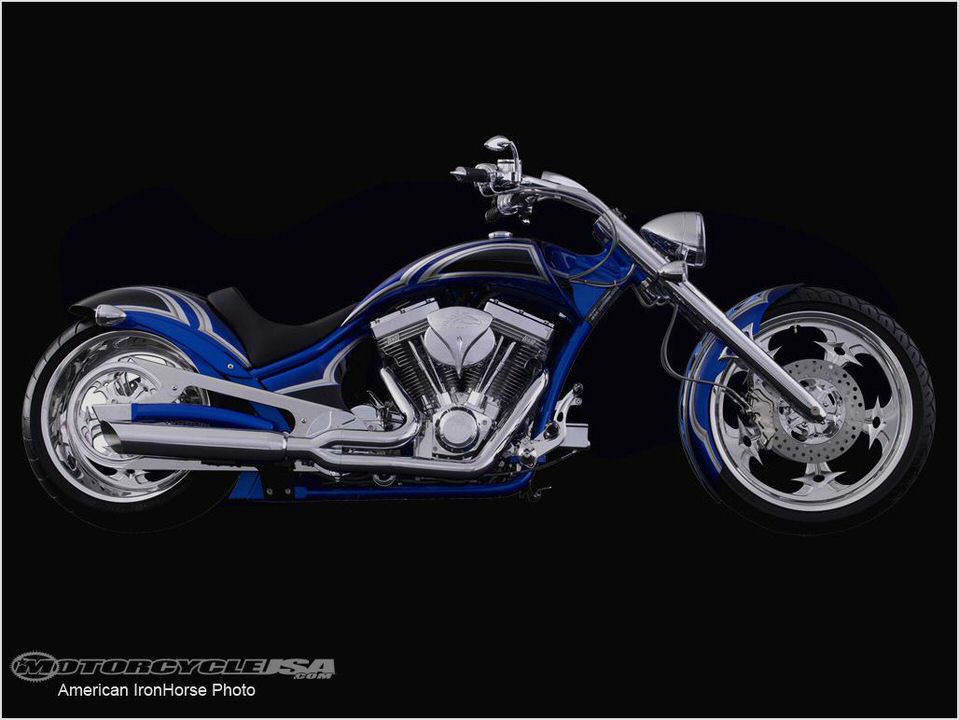 American Ironhorse Motorcycles, Largest Manufacturer of Chopper Motorcycles…
2006 American Ironhorse Legend Chopper Review & Road Test Hot Bike
World of Wheels Car and Bike Show Thunder Press
2007 American IronHorse Models Hot Bike
Belly Up. American IronHorse Saga Continues. at Cyril Huze Post – Custom…