An Inline-twin, inline twin-cylinder, or in-line vertical-twin is an internal combustion engine in which the axis of the crankshaft is inline with axis of the final drive or chassis of the vehicle. It is also known as in-line and tandem twin. An inline-twin engine differs from the two cylinder engine design known as a parallel-twin engine which has its crankshaft at a transverse or right angle to final drive and the chassis of the vehicle.
An inline-twin, having its crankshaft parallel to the direction of the chassis or drive, is described as being longitudinal, hence the differentiation between transverse and longitudinal parallel twins. ultralight aircraft, tractor, ATV, Superkart, motorcycle, marine, large scale flying model aircraft and automotive applications including passenger, transportation and sports uses.
The design has been used for two-stroke, four-stroke, and diesel engines, and water-cooled, and aspirated by both carburettors and turbochargers.
Advantages and disadvantages
Inline twins have the advantage of being compact, relatively simple, and cheap to make in comparison to V or flat twins. As with any twin cylinder engine, they have an imbalanced firing action which causes vibration and inline-twins also suffer further from torsional torque reactions and vibration.
Tandem twin engine
In inline tandem twins, the motor has two crankshafts, one for each cylinder which are joined and kept in co-ordinated by load carrying, crank-phasing gears connecting the two cylinders. The design has been used in motorcycling, and go-kart racing.
Between 1975 and 1982, Kawasaki used the design to win 8 250cc and 350cc world championships before retiring. The engine design was also used for a road legal production motorcycle inspired by the racer.
Automobile
Inline-twins were used in the early days of motoring in models such as the 1898 Decauville Voiturelle which used a pair of cylinders taken from a de Dion model mounted fore and aft and positioned below the seat.
In 1955, engineer Aurelio Lampredi designed an experimental inline twin cylindered F1 engine on the theory that it would provide high levels of torque for tight race circuits. The result was the 2.5-liter Type 116 prototype. Unfortunately, it vibrated so badly it broke the testbench and never made it into production.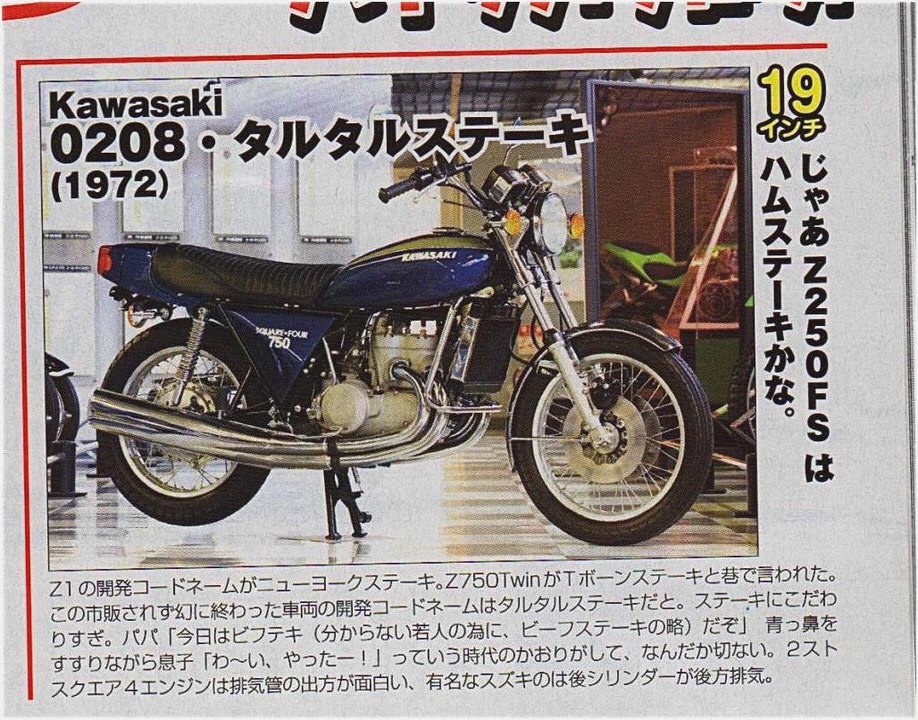 Marine
Inline twins are common in marine use both inboard and outboard, such as the Suzuki 15 models, and as jet pump motors.
Motorcycling
In motorcycling, the term inline engine is used more narrowly, for a straight engine mounted in line with the frame. The inline-twin engine design has been used often during the history of motorcycling for both two-stroke and four-stroke engines.
Examples include, the Dresch 500 cc Monobloc, the Sunbeam S7 and S8, Kork Ballington's world championship winning Kawasaki KR 250 and 350s and Aprilia's 1985 GP racing bikes, The Kawasaki KR models won 8 world championships. they also create a longer engine. A significant disadvantage for air-cooled engines is that the rear cylinder runs hotter than the front cylinder.
Aviation
Inline-twin engines, such as the Hirth 2704 are commonly used in Ultralight, single seat gyrocopters and small homebuilt aircraft. Another popular inline-twin two-stroke engine was the Cuyuna 430-D, a modified snowmobile unit which produced 30 hp More modern Ultralights tend to use engines such as the Rotax 503.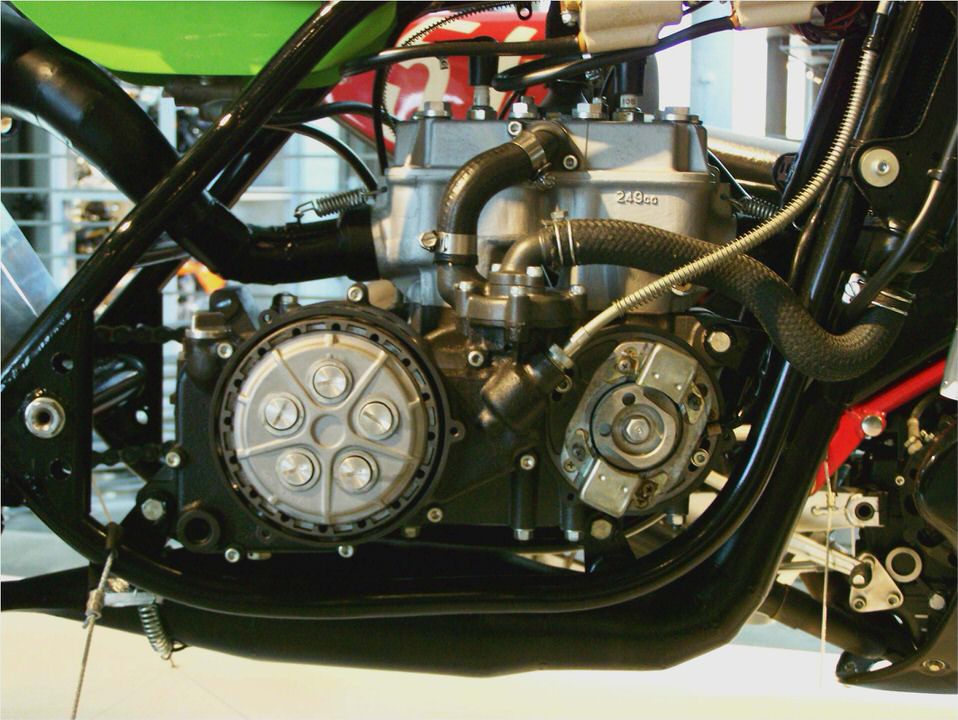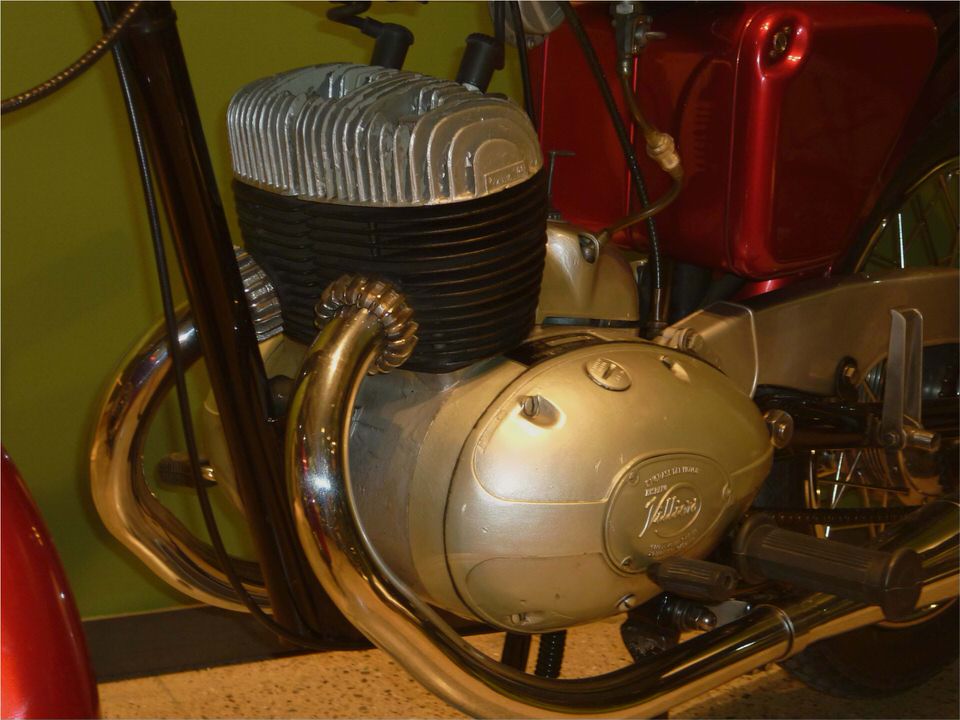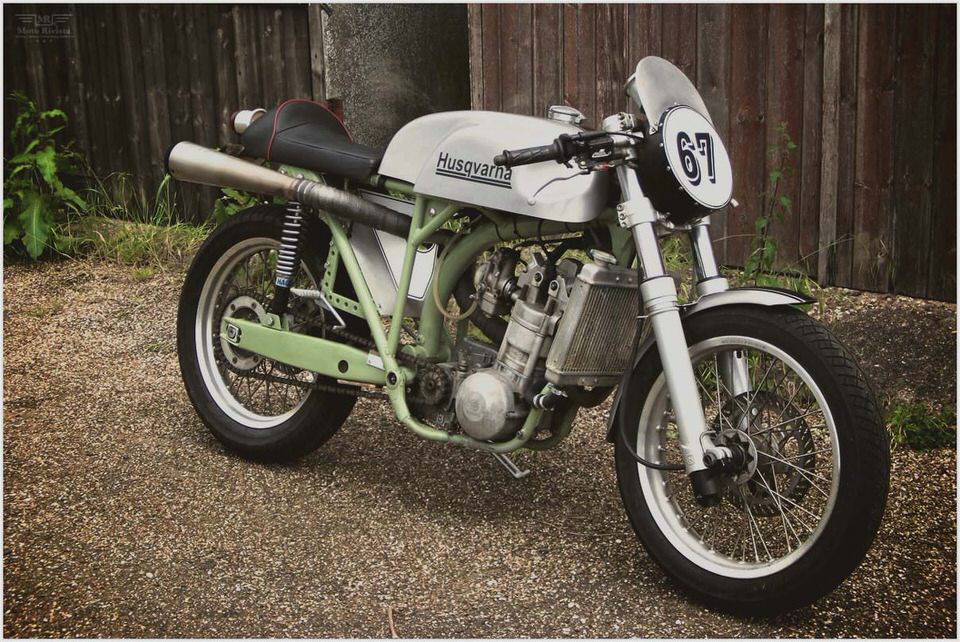 2008 Kawasaki 1600 Mean Streak Specs eHow
Classic Sport Bikes For Sale Archive Kawasaki
Kawasaki Versys 650 Super Fast, Super Strong Cool Bikes
2013 Kawasaki Concours 14 ABS Review – luweh.com
2005 250Cc Four-Stroke Dirt Bikes – Test Ride – Review – Dirt Rider…