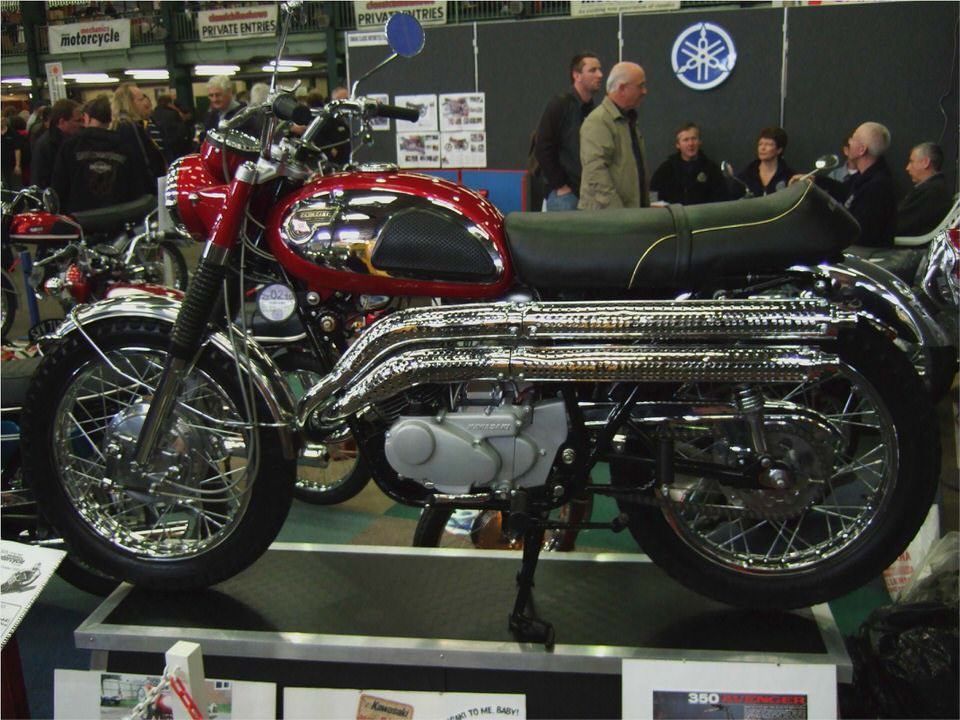 I received my 66 dream seat yesterday, and WOW what a drastic
change! I sent you a near 40 year old seat in fair condition at best.
How you were able to refresh/restore my original cover, pass. strap,
trim strip, and bring it back to as NEW condition is amazing. Its your
craftsmanship and attention to detail that sets you above the rest. You
have my highest recomendation.
Thanks again,
The seat arrived today and all I can say is that my jaw is still on the floor as I sit here looking at it. You are one seriously talented individual.
I have looked at many restored seats for my bike(1968 Honda Z50 K0) and not one even comes close to the work you have done. This thing
looks like it just came off the factory production line. I could not be more satisfied, and I am a very picky customer. Thanks again and feel free
to use me as a reference or include me in your testimonial section.
P.S. Thanks for putting up with my impatient nature, I was probably a huge PITA with all the emails. It was worth every minute of the wait.
Sending another seat to you soon. I'll take some pics of the bike with the new seat on it and send them at a later date.
G/Day from New Zealand.
Hi guys – just to let you know the (CB500) seat arrived safe and sound – superb.
As promised I will take some before and after photos and send them thru to you in the next couple of days. Can't wait to get it on the bike – will be the crowning glory. Thanks again for a superb job!!
Words cannot express how satisfied and pleased I am with the Honda SL350K1 seat you built for me. Superb craftsmanship and quality control second to none.
Paint, foam, hardware, cover, all perfect. Without a doubt, this is the best cycle seat I have seen. Clearly, this seat IS superior to OEM or an aged new factory seat.
I have spread the word for those I know that may need your services. I will be sending you my Honda CL350 and other motorized bike seats for refurbishment in the near future. Thanks again for all your hard work and dedication to your craft.
Hard work pays off, and it shows.
WOW. Received the (red CA92) seat, it
looks awesome! I cannot wait to mount it on the bike.
I probably won't be able to until after the weekend,
but as soon as I can I will forward pics and a glowing
recommendation.Take care, and I look forward to doing business with
you in the future.
Just wanted to let you know that I got the GL1000 LTD key fob ( you custom made for me) today. Looks great. I like the key fob very much.
Thanks!
I picked up the bike at Forward Air earlier today. It arrived just as you left it. It's a real nice bike! I'm pleased. I can understand some seller's remorse.
F-A did a fine job shipping it and helped us get it into a trailer. I would certainly use their service again. I was pretty anxious about the pickup. Buying long distance requires some trust. You came through with a bike that matched your descirption.
Thank you for being on the up and up. My 1983 Honda Goldwing arrived on Sunday and I could not be happier with my purchase from you. The bike is in precisely the condition you adverstised on Ebay.
It looks and runs great. As you'll remember, I had many concerns about buying a motorcycle on Ebay and then having it shipped from St. Petersburg to Pittsburgh. I really appreciated having the opportunity to contact one of your other customers as a reference on the way that you do business and the goods that you sell. The call I made with your customer set aside any concerns I had about doing business with you.
Your responsiveness before, during and after the sell should give any potential customers the peace of mind and confidence needed to do business with you. The timeliness of your email replys and phone calls made a huge difference in the purchase of my Goldwing. I love it!
Thanks again for a great transaction and best wishes for your continued success!
My Honda 150 Benly (CA95) seat cover kit came yesterday in good shape. I am very happy with it. I'm glad I opted for the silver HONDA lettering because it contrasts better with the black seat material than the gold lettering that is on my original seat.
The silver color will also go better with the molding and the other chrome, etc. on the bike. I'm also glad to find out that the molding is applied with adhesive and that I don't have to puncture the seat material with fasteners.
Thanks,
Thanks for the shipment. I have now received all of the things I orderd. The tires are great and the seat cover looks great as well! Thanks for all the tips about the seat re-covering.
I will send photos when it's done.
Seats arrived today and I just unpacked them. By the way, nice packing job! Anyway, the seats look fantastic and yes, you can use me as a reference.
You have my name and email address..once again – Thanks!
Cheers,
Cool! Sounds like the only thing I need to do is ship the seat along to you and let you take care of it for me. By the way, of the 15 or so vinyl repair shops I've contacted, you are the only one that's been willing to look at the seat.
I really appreaciate it.
Thanks!
I got the new (CT90) seat cover on and it looks great. Thanks! The seat cover was perfect and the instructions faciltated a great looking installation.
I still need a new seat cover for 1973 my CL350.
Excellent (ebay) transaction. Bike ('99 Ducati 996) was better than the pictures. Very happy. A++ Ebay
Thank you for getting the seat here. We got it about two days ago and it looks increadable.
It completly changed the look of our bike. It really looks good. Thanks again for everything you did.
Excellent job on the CB750F side cover repair and restoration. Thanks again for offering a service I couldnt find anywhere else.
The seat arrived today. wow. very nice! I am impressed! You can be
assured that I will let EVERYONE know of the job you did and I will
certainly be doing other business with you in the future as needs warrant. I
will post a picture on our club website for others to see—-maybe some
other people will want similar ones done.
Thanks Again,
The (CB160 Sport) seat came out at least as well as my highest expectations. workmanship is great! The color matching (blue) was also a challenge and it seems right on!
Follow Up: I finally completed the CB160 and took it to it?s first show?the AMCA Viking Chapter show here in the Twin Cities area. It got a lot of great comments and one person said the seat was the best they had seen. I?m including a picture of the bike.
When I first inquired about getting my seat repaired T.D. took a personall interest. First he called on the phone for a visit, followed up by a very nice e-mail. When I finally decided to get my seat repaired, I e-mailed T.D. to let him know I would be sending it, and my great concern for it's well being, as for many of these vintage seats, they do not grow on trees.
T.D. assured me it would be well taken care of. After they received the seat, T. D. emailed a list of recommendations for the seat repair and we discussed the time frame that I would have to get it back. I myself was in no hurry, I just wanted perfection, and you know what, that is exactly what I got! The seat looked so great I was nervous about mounting it back on the pan, thinking I might damage it during installation. After I got the seat cover back on, it looked like a brand new NOS seat.
I guess what I have been trying to say this whole time, is if you want true professionalism, if you want great communication, if you want someone to work on your seat and treat it as if it were their own ( I truly mean this, the seat came out way better than expected), T.D Bash is where you want to do your business.
Sincerely,
Greig
P.S.- T.D. please feel free to edit this any way you need to. I am not used to doing testimonials, because so very rarely am I completely satisfied with work I have had done in the past.
Received and installed my 305 seat cover. Looks fantastic! The exhaust baffle is great also. The bike looks and runs like new. Thank You!
Mr Bash, The seat looked super. You did a great in making it look stock. You are more than welcome to use me as a referral. I have been restoring bikes for about 20 years and I'm glad I have found someone to do a good job.
Thanks!
I received the seat for my Honda CD175 and it looks
GREAT! I couldn't wait to put it on the bike. The seat was so bad that I
thought it couldn't be saved, but T.D. managed to do it. The silver welt
cord is really impressive-makes the bike look like it just rolled out of the
showroom! The time and attention to detail shows. I have more bikes in line
for restoration, and you will have more projects from me in the future!
Knocked it (seat logo) out last night and it looks fab man, I followed the instructions to the letter and am very pleased with the results.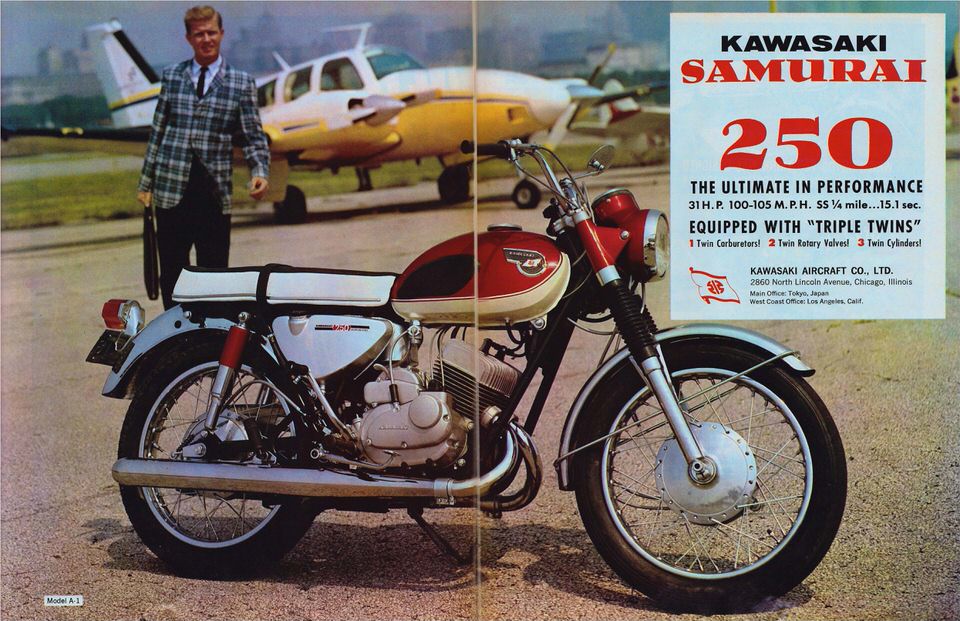 Thanks again and best of luck to ya-
Many thanks for fixing the tear, reconditioning the vinyl and redoing the logo on the seat of my 1976 Yamaha XS650. It looks as good as new! I strongly recommend your services to anyone who wants to bring a vintage motorcycle seat back to original condition.
Thanks again for taking good care of my baby! Warm regards,
The seat is great. It looks perfect on the bike. The details are excellent. I have already told everybody I know.
Wanted to let you know I received the seats over the weekend. they look great, the logo looks perfect, and your workmanship seems flawless.Thanks again.
I installed the seat trim Sunday. I had new seat cover and so didn't have the benefit of the 'old groove'. But I just looked at a picture of a CL77 seat with trim and followed the basic pattern.
It went on great. Anyway, I'm happy with the look and how it turned out.
I picked up the seat today and the seat looks excellent! The only way to know it's
not a brand new one is to flip it over and look at the frame and springs. Those
won't show with it bolted on the bike. Once again you've exceeded
my expectations on what's possible when restoring vintage Hondas!
You have taken my butchered CB77 late model lip-type seat and turned
I have received my seat today, and everything was ok. I`m also very pleased
with the work you have done,so I have no problem with SPREAD THE WORD
Thank you
I did receive the (SL350) seat today and it got here safely. I put it on the bike immediately. It looks great and thank you for being a person of your word, both in meeting my schedule and delivering what you promised.
I still have plenty more fires to put out on this bike and I am glad that one of the major items is now behind me. Thank you!
The seat arrived today and looks great! We're going to install it probably tonight.
As soon as we get a nice sunny day this week, I'll get some good digital photos and email them to you. I would consider it an honor to have my bike on your website.
Thanks again
You did an outstanding job on my KZ 650 seat. I can not believe how nice
it looks! If it is not a Trade Secret, what is the product that gives
it the shine coat? You really are a true professional. Thanks again for such a quick and truly professional rework of my seat. I wish you well,
Got my seat today and couldn't be more pleased the vinyl repairs and general re-conditioning made a fair seat look like brand new! – fast turnaround and the price was right, too unless it's some kind of secret formula, let me know what you put on the material to make it so soft and shiny would like to put it on the seats on my other bikes it sure looks and feels better then the armor all-type protectant i'm using now thanks for a great job!
The seat for my Black Bomber arrived today.
well done Sir! What a beautiful and perfect job. You are an artist!
Please accept my congratulations on a job well done!
Cheers,
Got the (CB77 Super Hawk) seat today and it looks real nice. Thanks !
The (CB550) seat arrived today and it is absolutely flawless! Thanks so much!
The (CL77 Scrambler) seat arrived safely. I looks gorgeous! Great job! I will send pics as
soon as I get the bike totally finished..
You told me to send you a pic of my Honda CL77 when I finished. Thanks to
you and your staff the seat really helps to make this bike look like it
does. Again, thanks for the GREAT Seat.
Just a quick note to say I got my 68 CB450 Tank and CL450 Front Fender today. I am VERY PLEASED. Thank you.
I received the HONDA CB450K1 CB450 450 Front Fender and mufflers. NICE CHROME! I am very glad about it. Very many thank yous.
Just to let you know, the CB450K0 seat cover has arrived, and its look good. you are the god spare parts – thanks++!
First class seat! It is really too nice to use on a daily rider.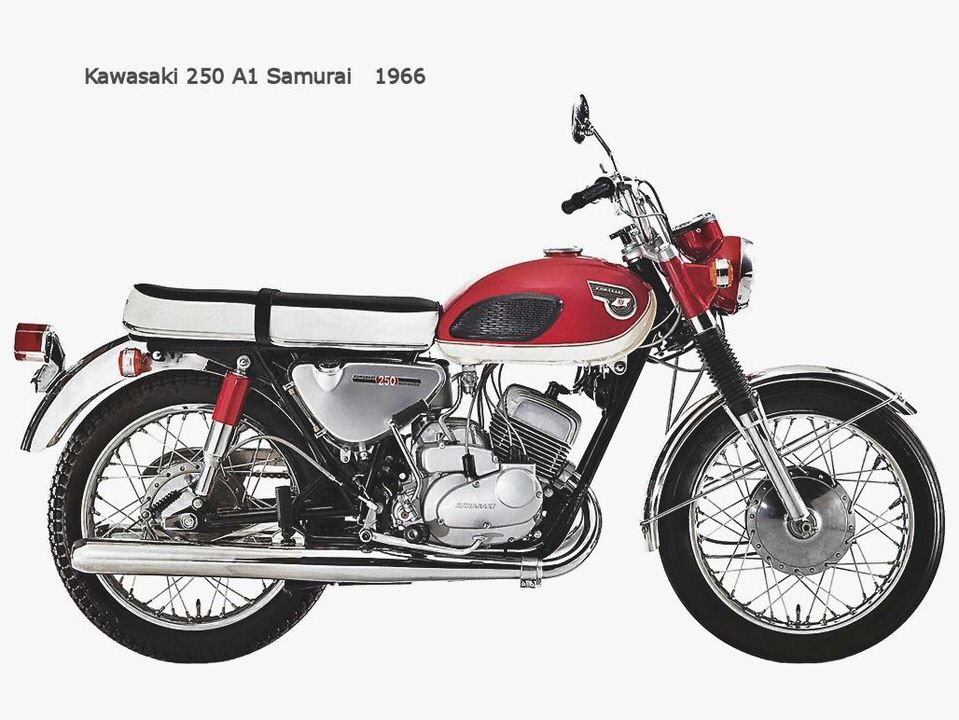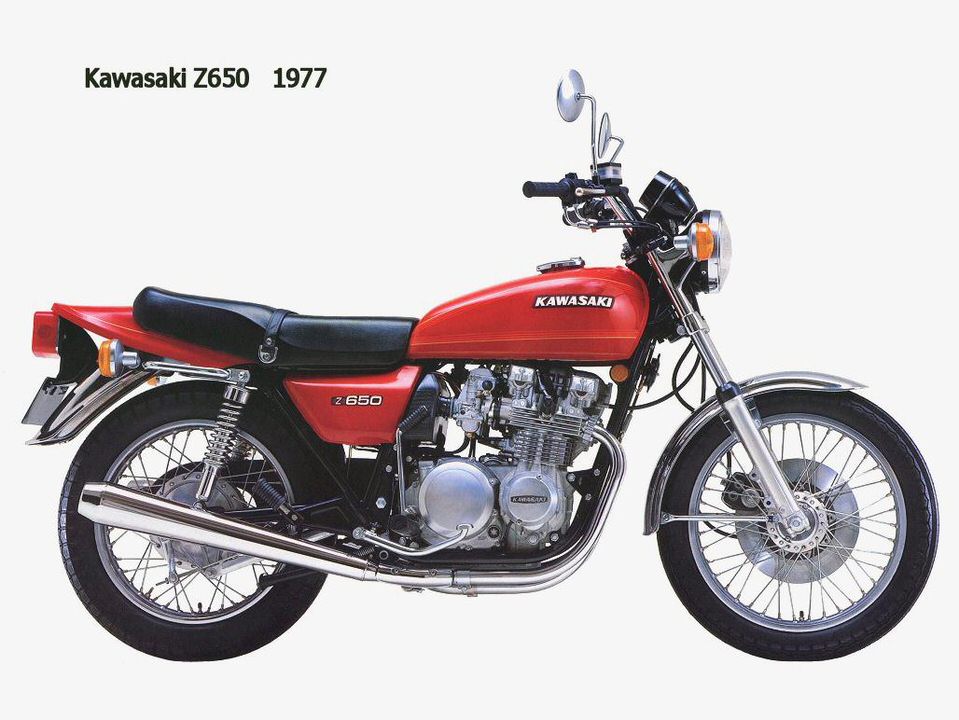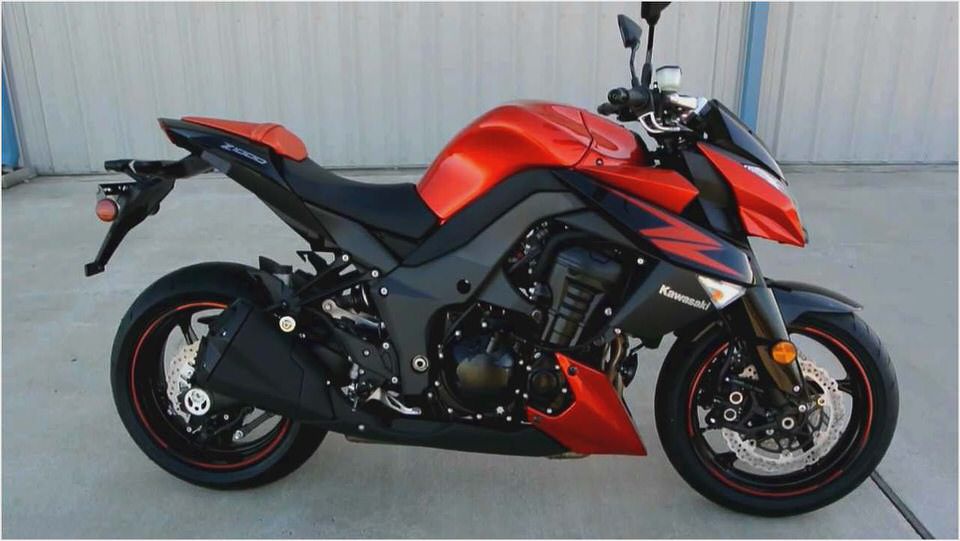 CNC Machining Craftsman—Clen Tomlinson
2012 Kawasaki ZX-14R Breaks Cover
Kawasaki Super Sherpa cool
Kawasaki Saddlebags. Best Kawasaki Bags and Hard Bags for Kawasaki Motorcycle
2011 Kawasaki Versys motorcycle review @ Top Speed