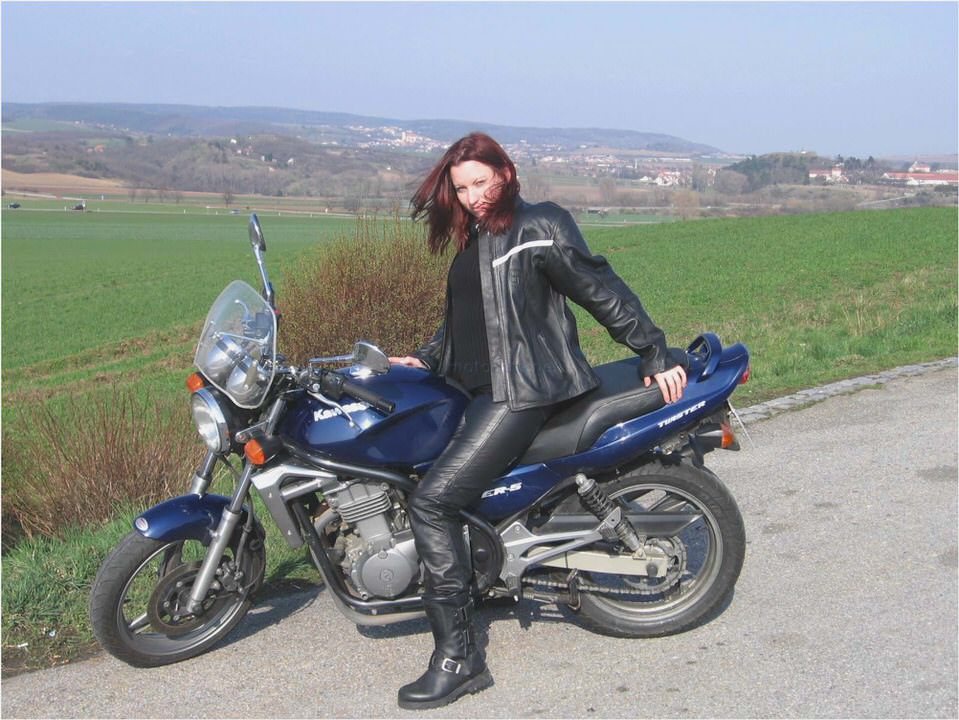 Kawasaki ER-5 (May 2000)
One of the great urban myths at the moment is that the sensible all-rounder bike is no longer available. Guido found living proof that it's a load of old cods
It was over what was probably the fourth beer in a long and excessive weekend that I found myself chatting with Paul from the NSW motorcycle council. The topic of conversation was learner approved motorcycles, and I'd just explained that the Kawasaki ER-5 was the best argument for the concept that I'd come across in a long time.
Eh? Learner approved motorcycles, or LAMs, is an idea that's been kicked around for years now. It's one that anyone with half a brain would have taken up ages ago, which may explain why it's so far been too much for any government to accept.
The concept is that learners could ride bikes bigger than 250cc, so long as they met certain criteria such as a power to weight ratio. This would enable a newby to get on something that might actually be comfortable, and a good long-term proposition. Maybe then they wouldn't fall such easy prey to peer pressure and step straight from a quarter-litre to some monster that's four times the size.
Fitting in
Which is where the ER-5 fits in. It's no rubber-burning, tarmac-ripping monster ­ just a nice easy-to-ride bike that does everything without fuss. It would suit a learner perfectly, while having proper open road performance and space to carry a couple of people with some degree of dignity.
While I'm thinking of it, who came up with the name? I think I would have preferred Dennis.
Whoever wrote the media blurb for the bike obviously got a little more excited about the whole thing. It runs, Specially developed for the X generation, it is fashionable, hip and totally cool. I'd keep going, but have a weak stomach.
The drugs seemed to have worn off by around the second paragraph, which suggests, the ER-5 is exactly what many people today are looking for in a motorcycle. If that's right, then good luck to them, though local experience suggests otherwise for the time being.
Just ask Suzuki about its GS500E, a similarly appointed vertical twin with an identical $6990 price. Sales haven't set the Australian scene alight, though we believe it's something of a success story in parts of Europe.
Wotsit
So what's an ER-5? Essentially it wraps Kawasaki's now 12-year-old 498cc liquid-cooled four-stroke twin in a fairly basic chassis. There's been some dress-up work done, like the addition of a decorative cowl over the radiator, though the package itself is very straight-forward.
We've seen the eight-valve twin in two other bikes from K, namely the GPX500 road bike of 1987 and the KLE500 dual-purpose machine of 1992. Both were pleasant enough models and sold in modest numbers.
Kawasaki says its played with the powerplant a little, which originally claimed around 60 horses. The ER-5 version has the marque's KCA system fitted, which injects fresh air into the exhaust for lower emissions. In turn this prevents having to run the carburetion lean to achieve the same result, allowing the manufacturer to gain all the ponies possible.
Though hardly a major issue, a nice touch is the fitting of a foam rather paper air filter. That means it can be reused and thus helps to reduce what would already be low running costs. Power is fed through a wet clutch and six-speed box ­ no tricks there.
The chassis is very basic. The twin loop steel frame design includes a removable section to ease engine removal. Holding up each end is a set of 37mm forks and twin shocks on the rear.
Preload up back is the only adjustment. Braking is handled by a single disc with a two-pot caliper up front and a mechanical drum rear.
Rounding all this off is a conventional instrument package, a 16-litre fuel tank, and a claimed dry weight of 174 kilos.
Urban animal
People who ride every day seem to be thin on the ground compared to 20 years ago. If you're one of them, and do most of your miles in the city, you'd like this motorcycle.
Being dumb enough to hurl a 280-kilo tourer through peak hour's finest most days, I was in for a shock when I first hit the bars of the Kawa. In fact I damn near turned it inside out the first time we went to make a tight turn, and was quite chuffed we didn't land in the boot of a taxi in the process.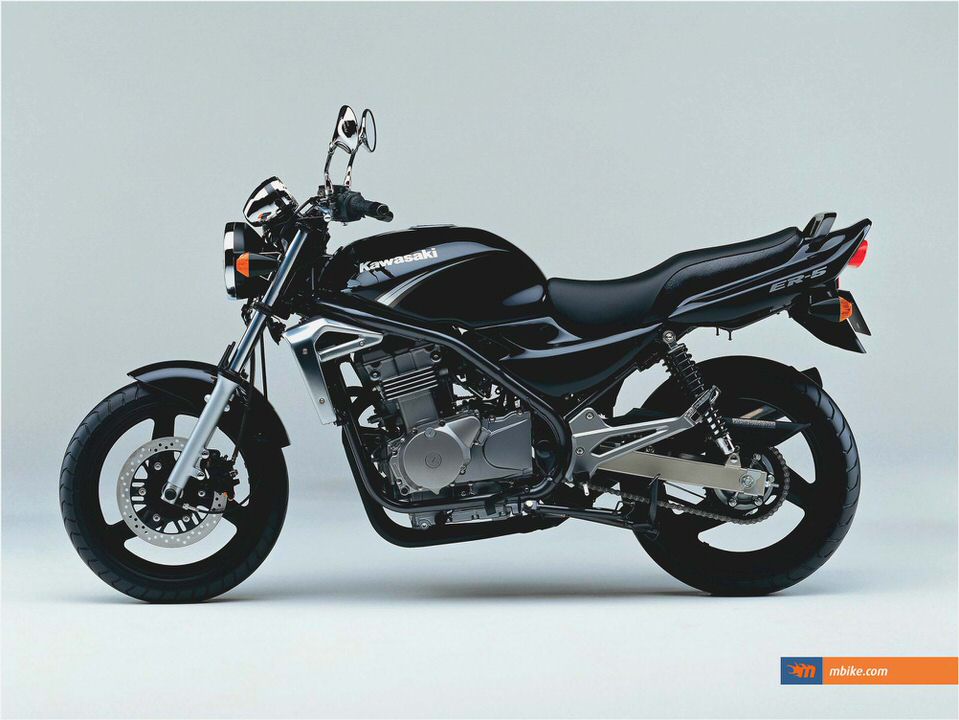 You can interpret from that the ER is a nippy thing through the traffic ­ narrow and light to steer. The ride position assists by being fairly upright, with a natural enough relationship between the handlebars, seat, and footpegs. A welcome addition is adjustable hand levers.
Power is fine, with enough on tap to fry the opposition at the red light drags without doing that change of time and space continuum thing that big ZZ-Rs are so good at. It tops out at around 180kmh (indicated), with the horses arriving in a predictable fashion.
Tuning has put the real urge in the rider's hands by 7500rpm, with more noise than neddies happening from there to the 10,500rpm redline.
Braking is fine and the suspension does a reasonable job around town. However the suspenders start to get a little emotional when you push the bike hard on the open road. The basic message is get a sports bike if that's your gig ­ cruising at a sane pace is okay, but a combo of pace and potholes tends to tie the chassis in knots.
Gearbox action is slick, though the clutch had a marginally narrower than ideal take-up band. It's something an owner would adapt to quickly enough, though.
Fuel consumption is predictably frugal, with 20km/lt being standard fare.
Vibration through the handlebars and footpegs becomes noticeable at 95kmh in top (around 5000rpm), and increases with engine revs. It's not intrusive enough to be worrying, until you start pushing the pace beyond the 120kmh mark. This takes the edge off the bike's long-distance abilities.
Courier material
If I was embarking on the hazardous and just that little bit too exciting career of being a motorcycle courier, the ER-5 would be very high on the shopping list. It's the right size and weight, is a snip to ride in the city, has plenty of performance for the job, while being cheap to buy and run.
For all of those reasons the Kawasaki would also make a great LAM. It and the GS500E are living proof the often lamented 'sensible' all-rounder motorcycle is still very much alive and kicking.
Story: Guy Allen
Published. Thursday, 11 May 2000
Kawasaki En 500 C Free Links
KLR-650 vs V-STROM 650
BBC TopGear Magazine India Official Website
Kawasaki Ninja ZX-10R ABS- Long-Term Test Wrap-Up
2001 Kawasaki Eliminator 125 Review