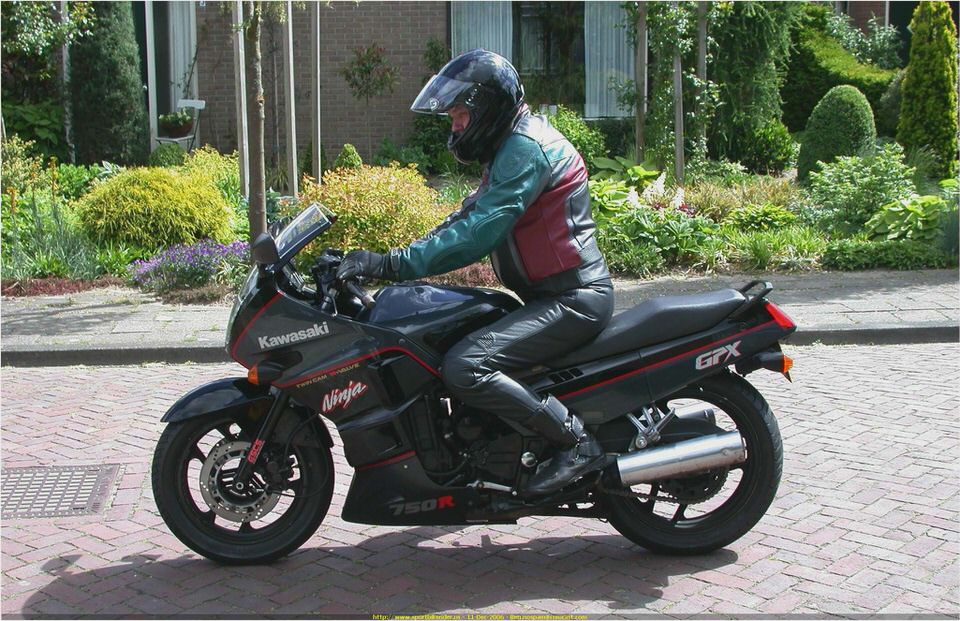 1988 Kawasaki GPX750R from United Kingdom
Left hand indicators stopped working.
General Comments:
I now own a Kawasaki GPX750R, as a bigger bike is better for me, as I weigh nineteen stone.
The price of it was £450, and that is cheap, even if it is a 1988 model. The seller dropped the price from the £600. It was advertised on eBay. He took my lower offer straight away.
I have had the bike for just over a two months now, so this review is of my initial impressions, in order to help anyone looking on eBay for a cheap bike.
It is black, a Kawasaki GPX750R as that is what the stickers on the bike say, but it is called a ZX750-F2 according to the MOT and registration certificate for some reason. It was described as being in average condition, which is easy to argue about. The bike came with an MOT until July 2011; that is just about a year, so at least it should be road worthy you would think.
The bike has a stainless steel exhaust (4 into 1), but someone has fallen off the bike, as the exhaust is dented and scratched.
It has a new chain, but the sprockets have not been changed and the chain needs adjustment, even if the MOT tester was supposed to have said the chain should be loose.
I am told the bike has new brake seals, but the brake pads are well used and so not new.
Oil and filters were said to have been changed, but the oil level was very low and needed a top up of half a litre. The oil looks dirty, so the question is when was it changed? The sump plug had been over tightened, so could be unscrewed by hand and cannot be re tightened.
Had to seal it up after the oil change.
Clutch was jerky, and was also leaking; this had to be fixed as well; total cost was about £100.
The bike does have good tyres with plenty of wear left in them though. It has braided brake lines, so the originals must have been rotten. It is then a very cheap bike, not only to buy, but also to insure, as that was only £95.
There are plenty of parts and mod available everywhere. I had to replace the front forks; it cost £40 plus nearly two hours labour to do it. Annoying, as the same make and model of bike in perfect condition went on e Bay for £600 last week.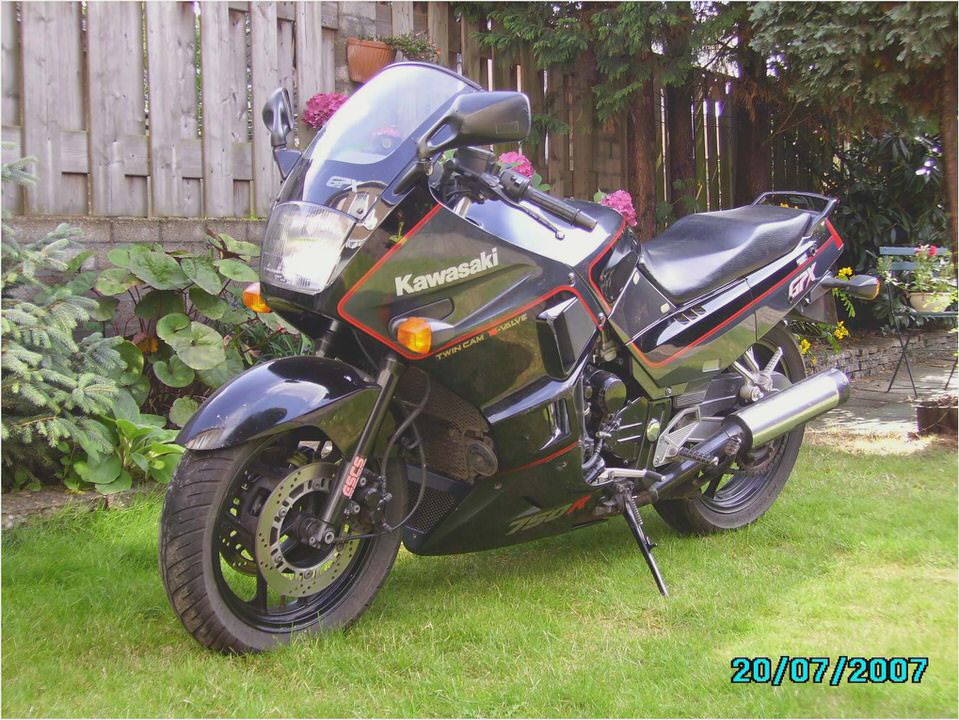 Another moot point is the top speed; it is restricted to 180.0 km/h (112 mph), yes restricted! Get near that speed and it is like you have just run out of petrol. I first noticed it trying to keep up with a BMW. I pulled over to the side as the previous owner had told me the carburettors were out of balance. But this seemed strange as the bike will do 60 mph in first gear without any problems, and there is also no backfiring.
I even took it to a garage to get a quote on having the carburettors sorted out; he wanted four hours labour.
I was also told the engine was too quiet, which seemed strange, although he refused to do any work on it. It was then I went online and found out that all bikes sold in Japan are restricted.
The good point about this restricted performance is the bike has never been thrashed at high speed. Judging by the quietness of the engine, it has years of life in it.
I have not read a bad review of this particular model, and it seems even when not restricted, they are very reliable. I wonder if this is as they were originally built for endurance racing?
The few months of ownership have not been trouble free, what with the replacement forks and clutch leaking; one wonders how did it pass an MOT a few weeks previously?
I keep being suckered buying bikes on ebay. This is the third one. You can read about the others in my other reviews.
Would you buy another motorcycle from this manufacturer? Yes
Review Date: 21st October, 2010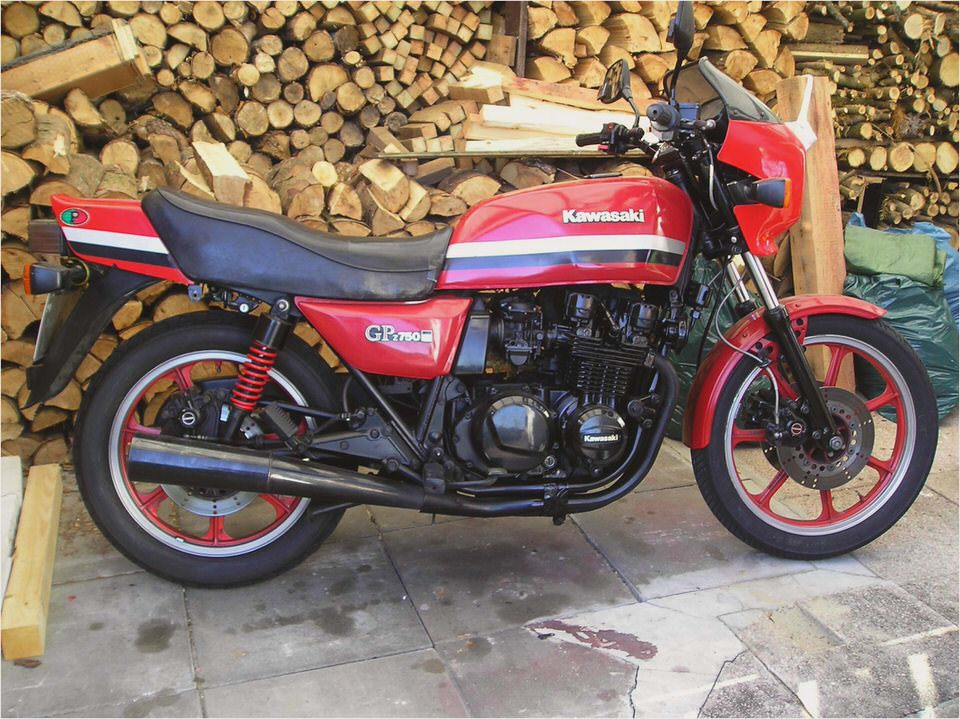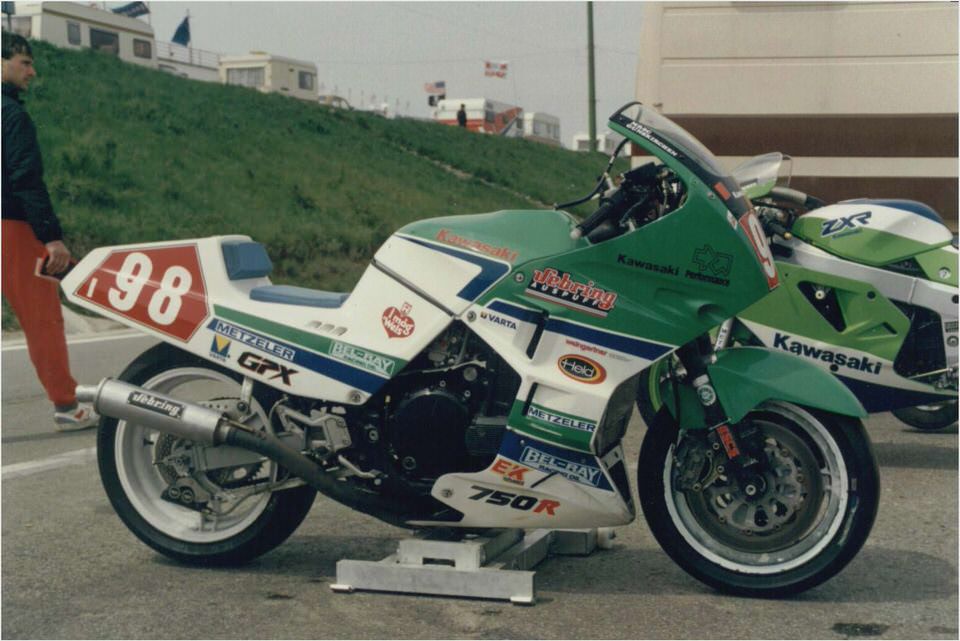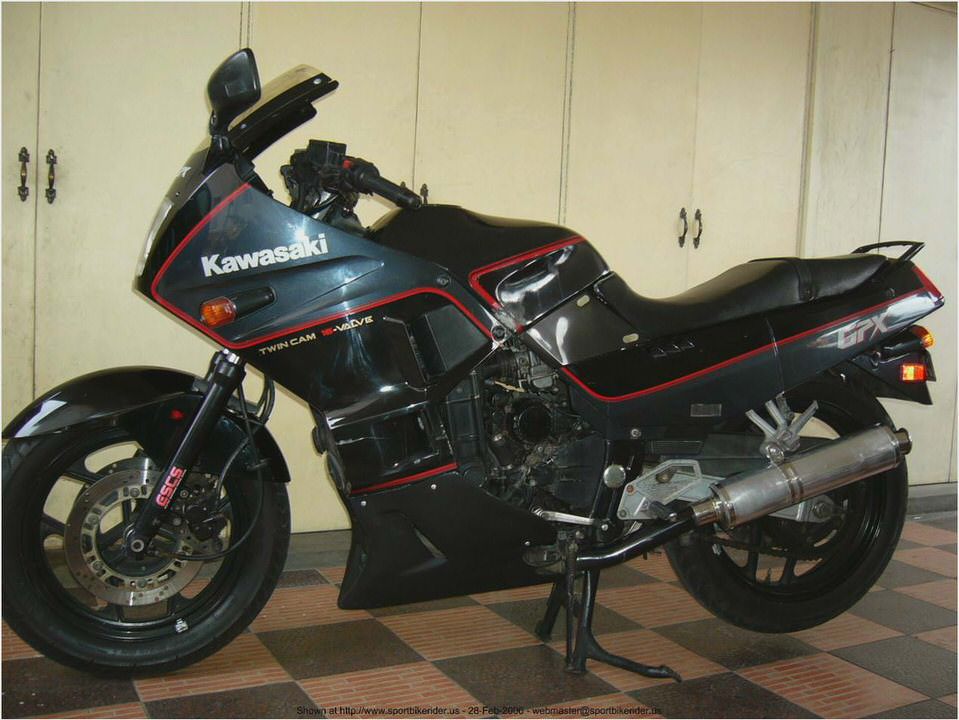 2009 Kawasaki Ninja 650R Riding Impression Review- Ninja 650R Photos
New 2013 Kawasaki Ninja 650R review: Slick and Savvy – Motoroids.com
2010 Kawasaki KLR 650 motorcycle review @ Top Speed
Klr 250 Service Manual Owners Guide Books
The Revolution Begins: 2004 250cc Four-Stroke Shootout – Transworld Motocross