Kawasaki KLE 500
Read more about this motorcycle. Specification, detail, pictures and video. Please comments and give rating, tell others about it. Feel free to look around, we open 24 hours a day.
Make ModelKawasaki KLE 500
Year: 2005
Engine: Liquid cooled, four stroke, parallel twin Cylinder, 4 Valves per cylinder
Capacity: 498
Bore x Stroke: 74 x 58 mm
Compression Ratio: 9.8:1
Induction: 2x Keihin CVK34
Rear Tire. 130/80 VR17
Dry-Weight: 181 kg
Fuel Capacity: 15 Litres
Consumption average18.2 km/lit
Standing ¼ Mile 15.5 sec
Top Speed157.4 km/h
OverviewMotoring.co.za / Motormag / 1000ps.at
The Kawasaki KLE500 is the smallest and least powerful midWeight: dual-purpose bike on the South African market. It's a high-revving, 498cc parallel twin in a fiercely contested class of torquey 650cc singles and V-twins, putting it at a disadvantage from the start.
It is, however, the second cheapest, beaten on price only by Kawasaki's own KLR650 thumper.
So what do you get for your R47 500?
You get a smooth, responsive little Engine: of proven reliability. The liquid-cooled, dual-cam unit wais lifted from the long-running ER500 street bike – and before that it was used in the GPz500S mini-sportster of the 1980s
There's very little vibration, no powerband worth talking about and very little sense of urgency
In this application it's tuned for a moderate 33kW at 8300 revs, with 41Nm available at 7500rpm. It's redlined at 11 000, although there's little to be gained by going there as the power tails off sharply after 9500rpm.
It breathes through a pair of 34mm Keihin CVK carburettors, almost old-fashioned in these days of fuel-injected machinery, and its throttle response is a little slower, a little less crisp, than today's riders are used to.
There's very little vibration thanks to a gear-driven balancer, no powerband worth talking about and very little sense of urgency. The Engine: just revs ever more frenetically and the bike just goes a little faster.
It tops out at a respectable 169km/h at 9300rpm – but needs a long run to get there, although it runs rock steady at full taps, seemingly unstressed and happy to keep up that pace all day
Even with a low-tech twin piston floating front brake calliper the front end dives extravagantly
The power is transmitted to the six-speed gearbox by a rather grabby clutch (unusual for this maker) that takes up suddenly a long way out from the handlebar grip. Fortunately the lever is adjustable for span so that you can move the take-up point to suit any size hand – although there's not much you can do about its narrowness.
The gearshift action is short, positive and distinctly notchy, especially a low revs. With more than 6000rpm on the rev-counter, (almost) seamless changes in both directions are easy.
To its credit the 'box didn't miss a shift in either direction throughout the test and there's remarkably little lash in the final drive but the transmission remains the only part of this 20-Year: -old design that shows its age.
It's housed in a neat double-cradle Frame: of round steel tubing with a few sheet steel pressings at the stress points – a design philosophy perfected by Soichiro Honda four decades ago but still valid today.
This example is so well executed that instead of painting it plain black to de-emphasise it, Kawasaki has finished it in metallic "Candy Gold Spark", making a bold (and successful) styling statement.
The right lower Frame: member is detachable, making it easier to get the motor out of the Frame: but doing little for chassis rigidity, which is in any case never an issue with only 33kW on offer. There's a big aluminium bash plate under the motor, looking a little incongruous on this prettified street-scrambler.
The big rectangular-section steel swingarm is finished in black, as are the rims and most of the bodywork, giving the bike an unusual and striking overall colour scheme – almost reversing the traditional format.
It's articulated via a uni-track linkage and single shock adjustable only for preload.
Squodgy suspension
The 41mm leading-axle forks are preload-adjustable by means of tyre valves – it's at least 12 Year: s since I've seen a set of air forks and I don't know whether you can still buy those little shock pumps to adjust them with.
Certainly there isn't one in the bike's issue toolkit and I couldn't find mine so the forks stayed exactly as they were for the duration – distinctly squodgy.
Even with a low-tech, twin-piston floating front brake calliper the front end dives extravagantly under hard braking, enough to unsettle the steering in anything but a straight line.
The Rear Suspension: is a little more self-possessed but the ride is still marshmallow soft, the steering a little vague and and the whole bike prone to doing the hippy-hippy shake on long sweeps.
It's a lot better in the dirt, however, where the 21″ front wheel comes into its own and the compliant springing soaks up all the bumps and gullys of my favourite green area. Make no mistake, this is not an enduro bike but on gravel roads and easy trails the KLE500 is surprisingly comfortable.
The soft, broad and deeply padded saddle helps, as does the relaxed seating position with the footpegs directly under the nose of the saddle.
Modern styling
In contrast to the conservative chassis Engine: ering the body styling is right up to date with a deep-shouldered fuel tank and integrated fairing, laid out in bold strokes and large blocks of colour.
Aside from the side panels of the fairing, which are sprayed the same gold as the Frame. the whole bike is finished in semi-matt black – all the graphics are printed on large self-adhesive decals, which will make refinishing the bike after a minor fall a lot quicker and easier.
The exhaust tailpipe runs high up on the right, almost hidden under the side cover, and there's a neat (plastic) carrier behind the pillion seat, which is nearly as broad and even more deeply padded than the front seat.
The mini-fairing with its cantilevered fly-screen is taken directly from the Z750S, with side vents to produce the "air curtain" that takes most of the slipstream straight over the rider's head. Don't laugh, the principle has been used in air-conditioning for Year: s.
The analogue instruments are set in a neat fascia, boldly marked out in gold, strongly backlit at night and surrounded by a rather haphazard arrangement of warning icons; the only extra I would wish for is a clock – which is more an indictment of a lifestyle that always needs to know how late it is than a criticism of the bike.
User friendly
In the end the beautifully finished KLE500 just misses the mark; it's a great first bike, a wonderful learning tool, almost without vices but also without character.
It'll teach you how to ride off-road and how to cope in traffic. It'll go round corners in style if without urgency and it's comfortable for a good few hours at a time.
But unless all you want is a competent commuter in stylish "adventure" clothing, once you find out who you are and where your riding is going to take you, you'll move on to something with a bit more bite.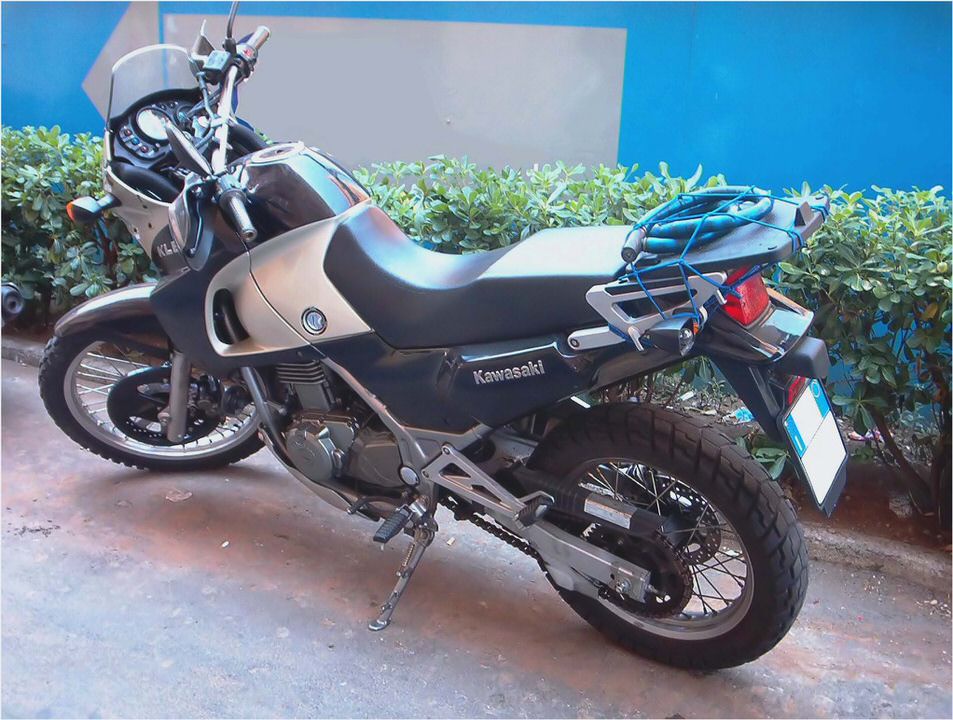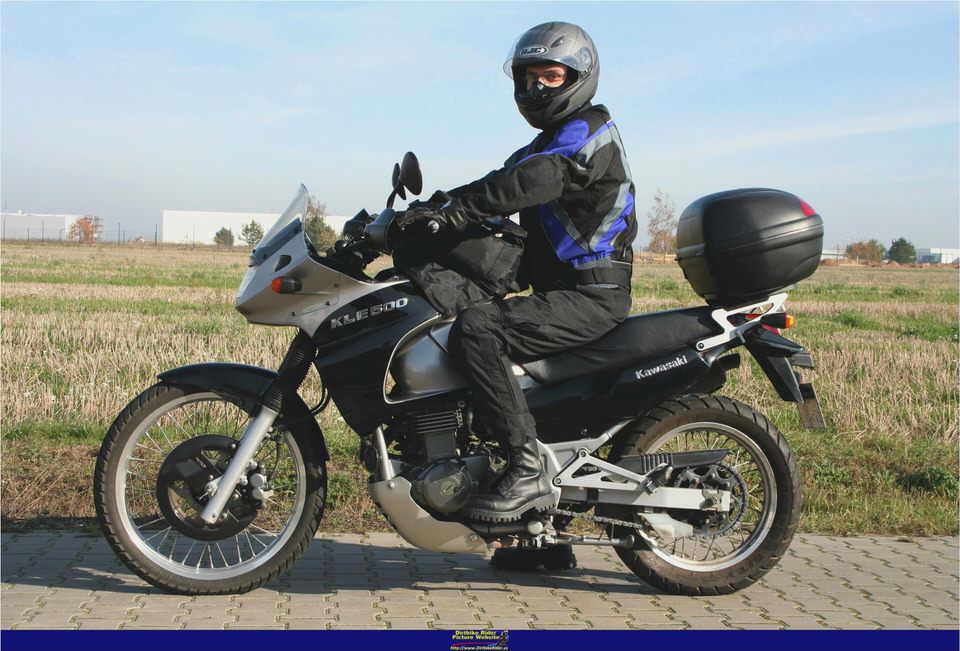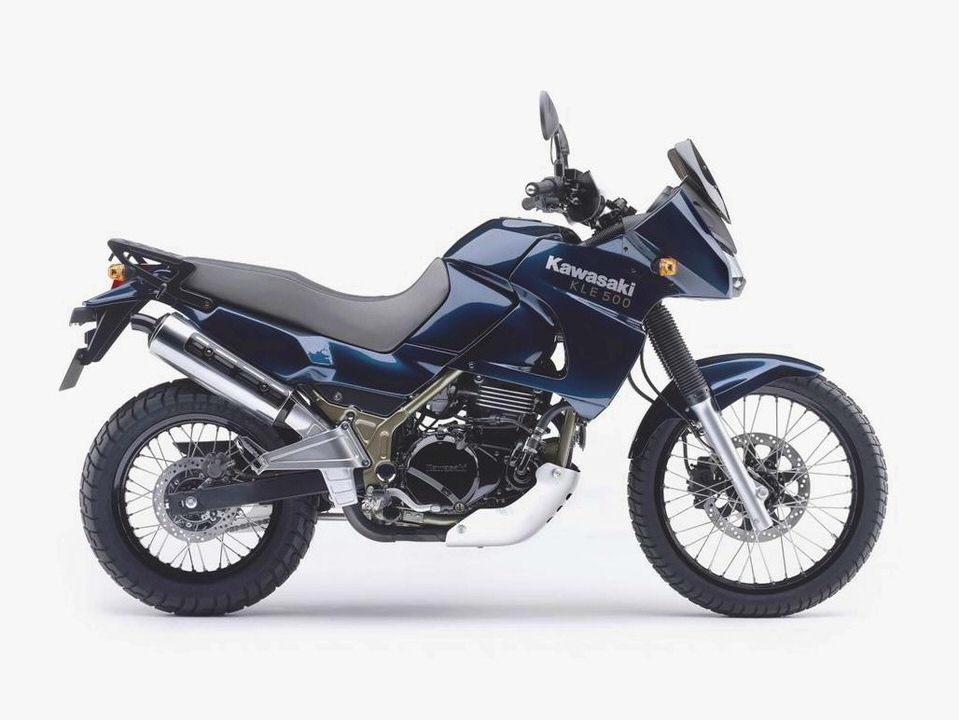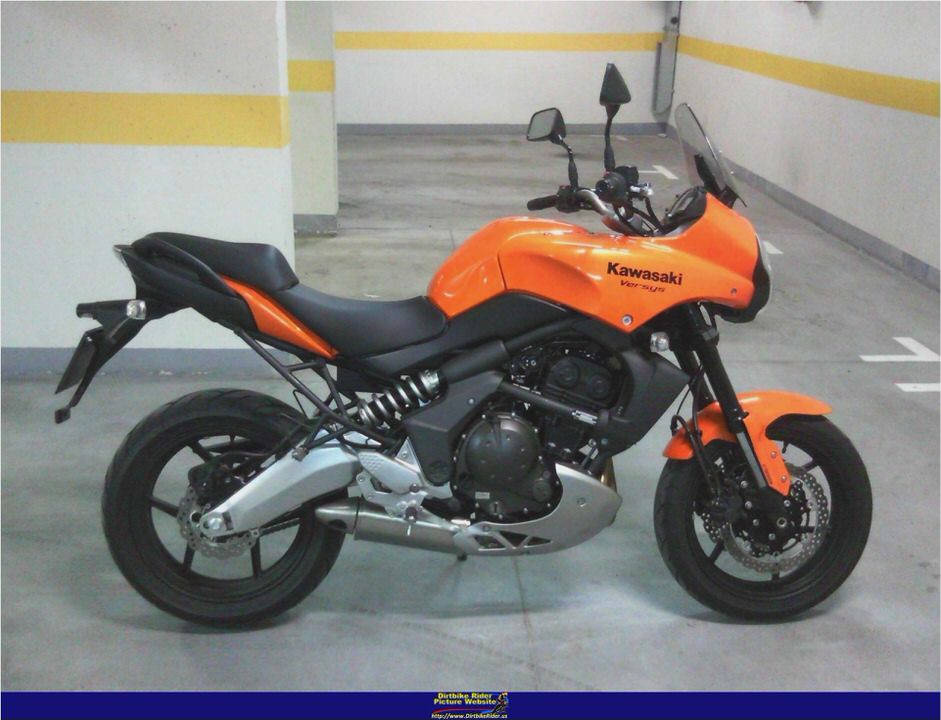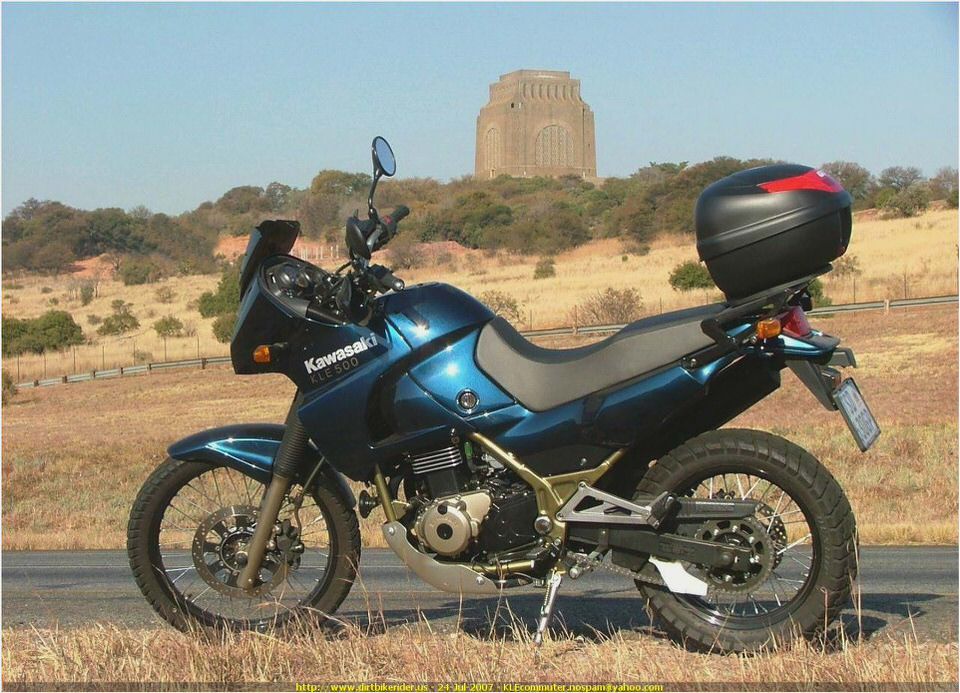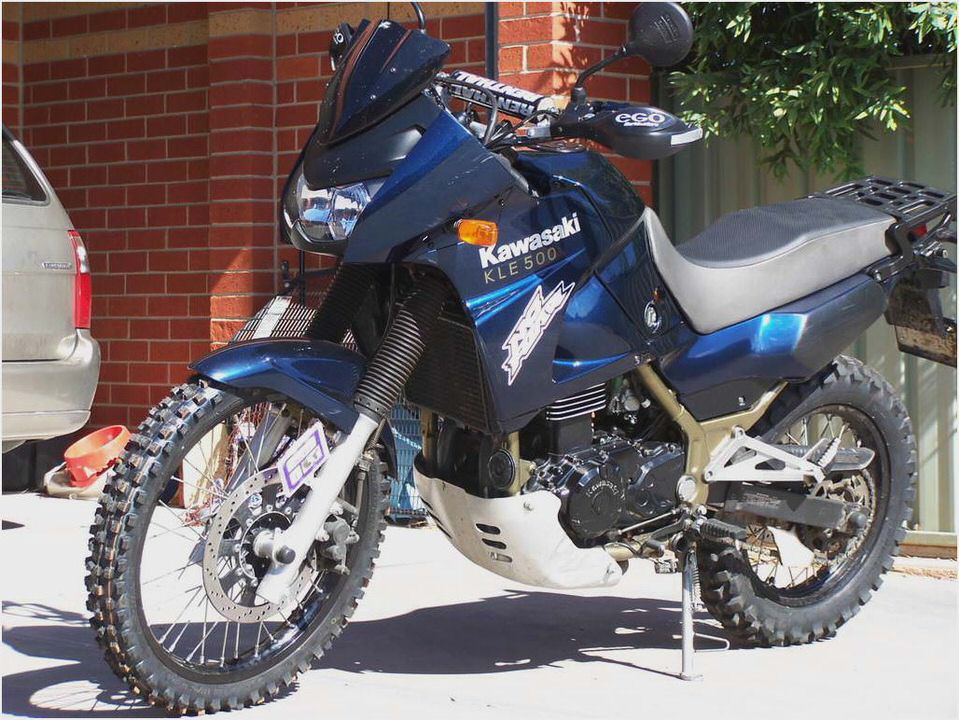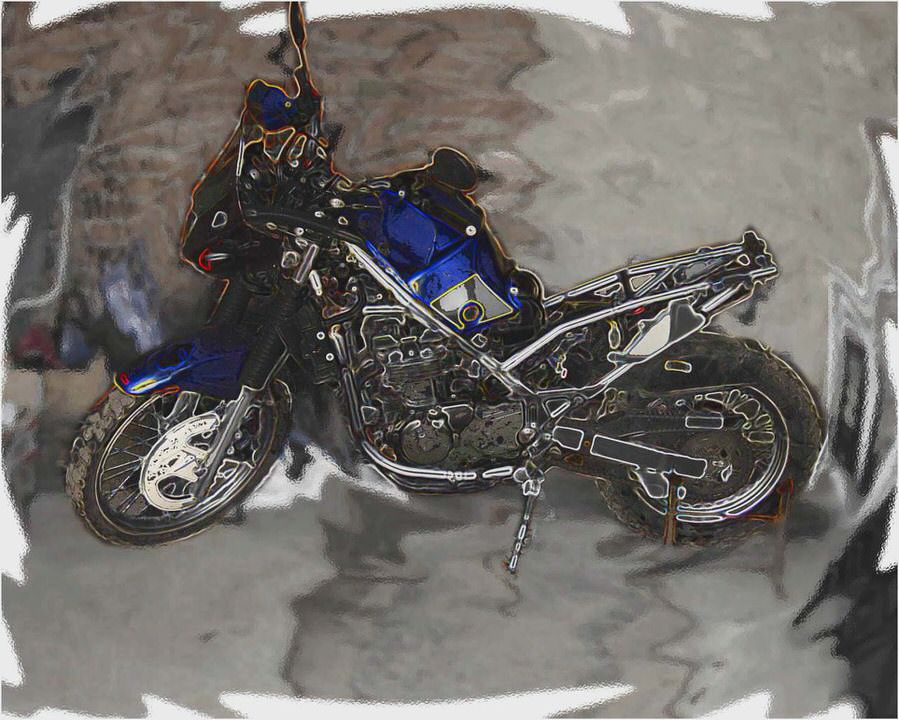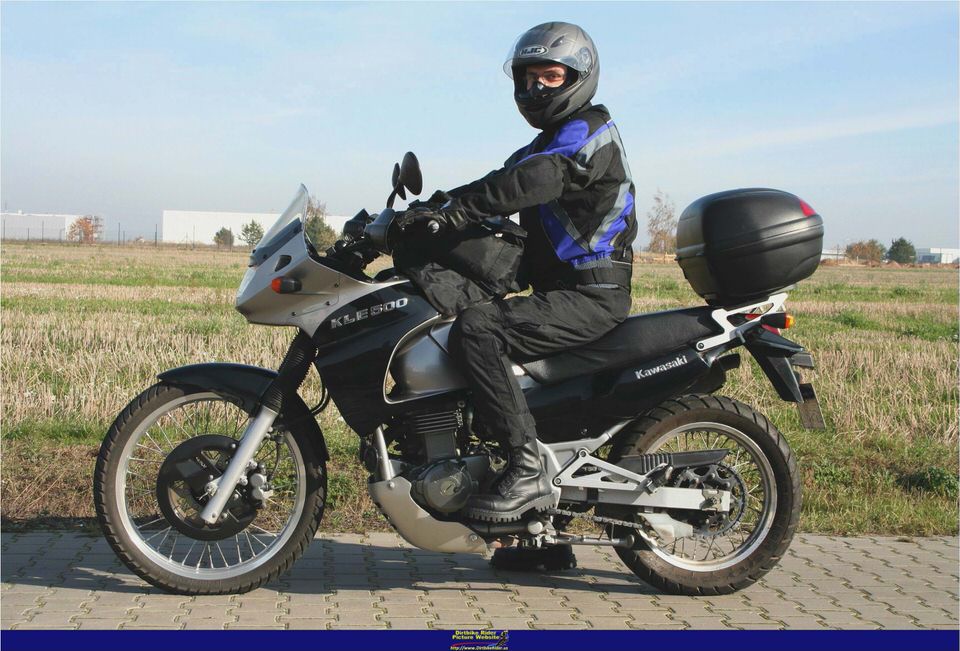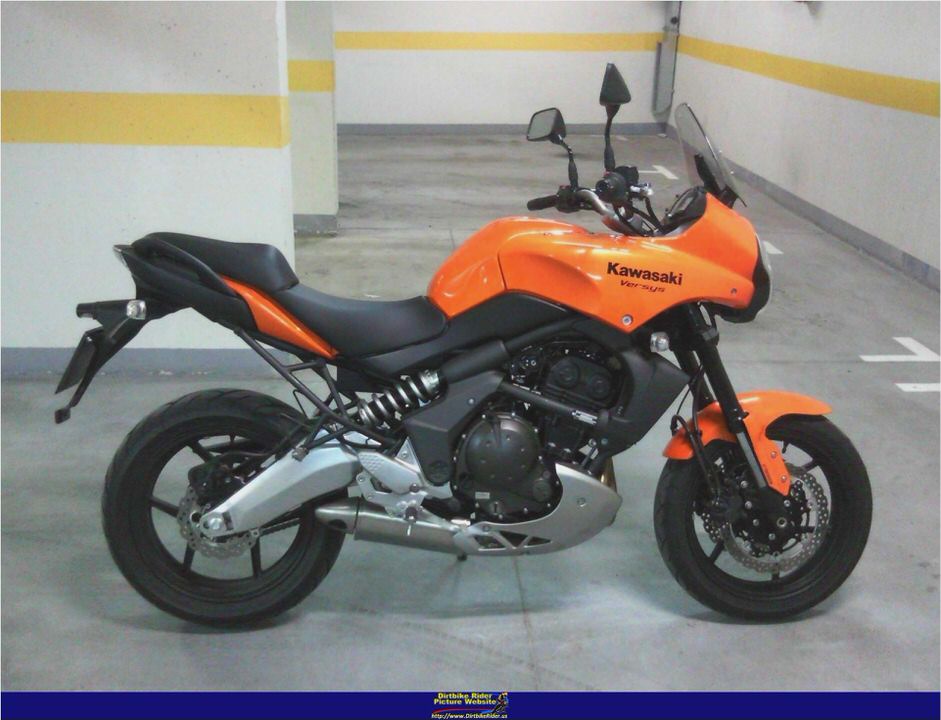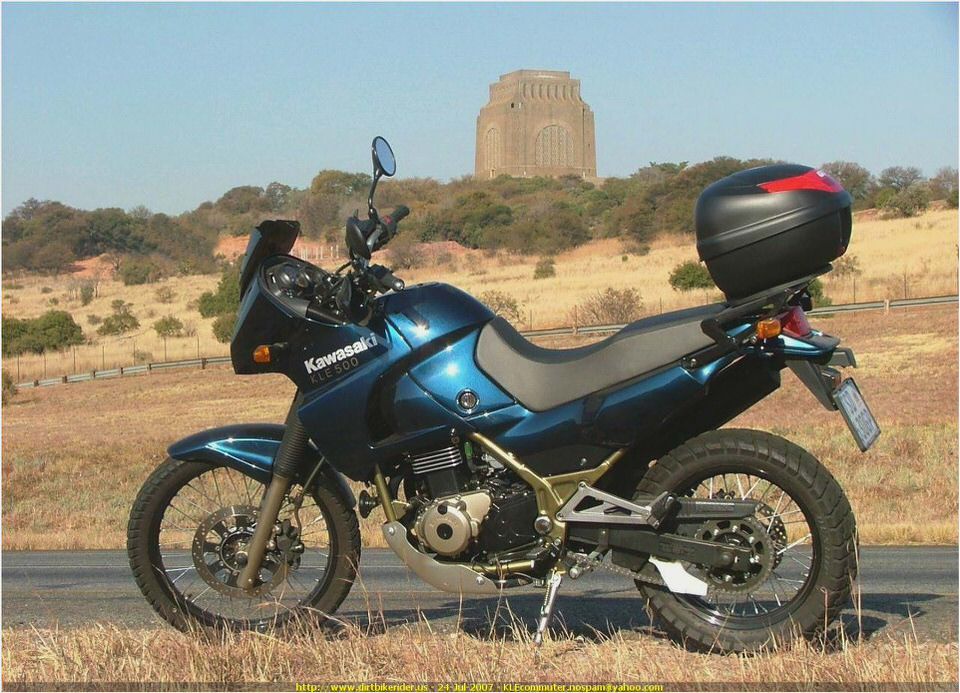 2001 Kawasaki VN 1500 Vulcan Classic Tourer – Fi Troubleshooting, Repair…
Specifications for the 2001 ZX-9R eHow
Son of Z1: The 1976 Kawasaki KZ900 – Classic Japanese Motorcycles – Motorcycle…
Kawasaki KLR 650 Wiki
2014 Kawasaki ER 6n ABS Review detail Specifications and galery yellow…