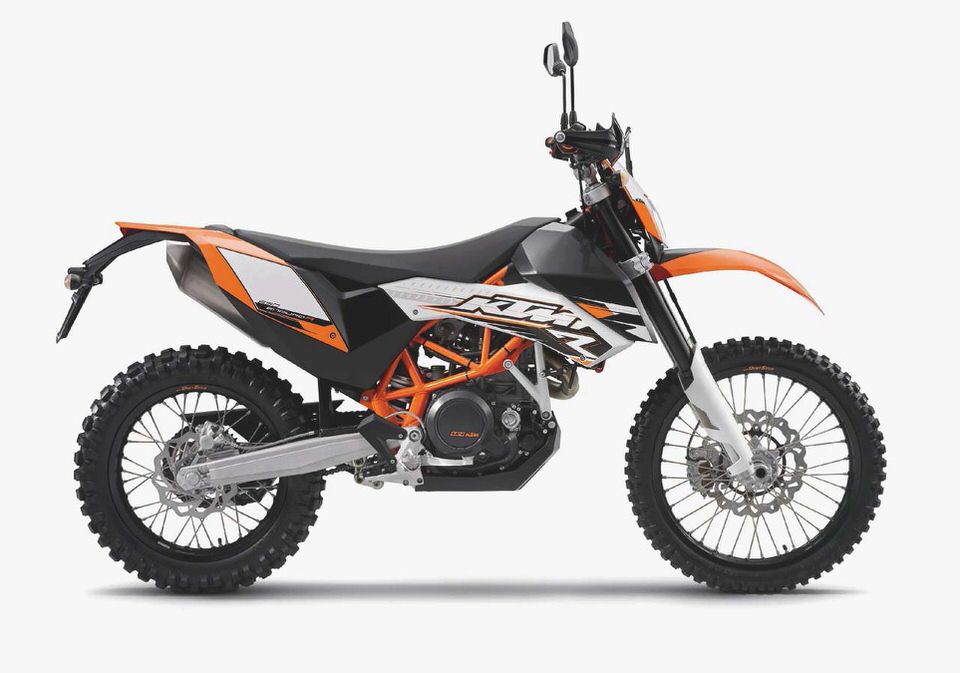 KTM RFS Diaries 3 – Dual Sporting
Part 3 – Installing the SAR dual sport kit on the KTM 450xc
As part of my ongoing KTM RFS projects, my goal is to set one bike up as a true dual sport mount. A large part of my riding is in Baja and there we can get by without any type of street legal set up. Yet I really want to expand my riding
KTM RFS 450xc project bikes
to include more areas here at home and that is going to require being street legal. I have had a number of bikes that were basically dirt bikes with a head light and tail light that I have managed to get street plates for, but for this project I want a true street legal set up. I want it to be something that will actually encourage me to venture out to new areas of riding opportunity.
Of course this is all part of an ongoing personal dilemma of what the ultimate dual sport bike is. I have tried all sorts of bikes and always end up back at the KTM RFS line up. The combination of strong durable engines and top shelf parts make them an easy pick.
The six speed transmission is always the clincher. Even the large Japanese DS bikes can't boast the overall gearing of a wide ratio KTM. While my 450xc has the close ratio six speed, it too has some strong points and can be geared for almost any purpose.
What has really kept me back from attempting a full Dual Sport conversion previously is the mess of wiring required. Over the years I have worked on many bikes with DS conversions and the jumble of wiring found under the seat and tank is enough to discourage anyone.
Earlier this year I had the chance to ride with the guys from Sicass Racing (SAR) of Clarkston, Michigan. Steve Stapula and the crew were telling me a little about some of the products they make and how much effort they have put into making simple, durable Dual Sport and lighting kits.
Additionally, as they are KTM riders, they have put special effort into the products for the orange bikes. This includes
Unpacking wiring harness
using factory connectors everywhere. This makes the wiring very easy to adapt to any KTM model.  While DS conversion bikes are getting more difficult to plate, Steve tells me that one of their biggest markets is providing replacement parts for OEM dual sport bikes.
Many of the lighting parts on these bikes are bulky and fragile and SAR has a good selection of quality replacement options.
So as it turned out, I ended up with a gift certificate for SAR from a Rider Down Foundation auction. Once I had some of the other projects done on my 2006 450xc I called Steve up to get the dual sport kit. One of the nice things is that they asked my which model I had, and the details of what parts I would like to have on the kit.
For my needs I chose to go with the flush mount LED turn signals for the rear and flexible shaft LED's for the front that I would mount directly to the headlight shell. As I already had lights, I did not need those. But one of the nicest things I did receive was the replacement LED taillight lense for my Baja Designs subfender.
The Baja D tail light had always been kind of weak and the replacement has many more bulbs so it is very bright.
Combination start/kill switch
Now that I would have switch control on the left side of the bar, I bought the one piece start/stop switch for the right hand side. This Domino made part is similar to what came stock on the RFS models prior to 2004. It is a great way to make space on the bars as it allows the removal the stock left side kill button.
Once I got to installing the main harness, I was impressed by how well thought out everything was. All the connections are labeled. Really the entire kit could be installed without directions, it is that simple.
It is also set up so the power can be from either the stock A/C stator power or from a D/C source. So if you want to "float the ground" and convert your bike to a D/C system, you simply change one plug in connection on the harness.
Other nice details of the SAR kit include:
-LED indicators on the bar control switch for high beam and turn signals
-Brake light, turn signals and horn are run directly from the battery to keep wiring simple
-All wiring is housed in durable casings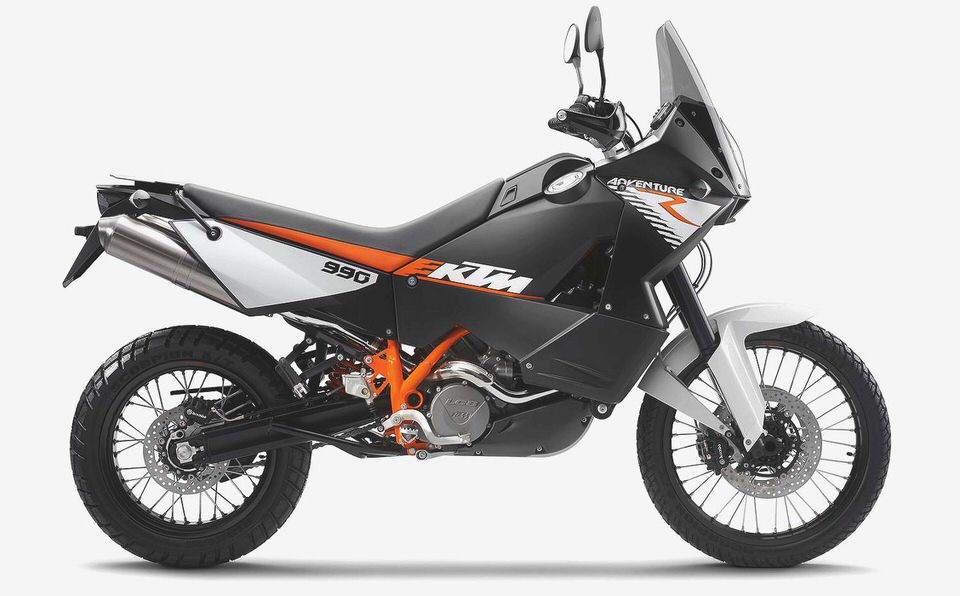 My total time to install the dual sport kit was about four hours. Some of this was due to the fact that my bike had already had some of the wiring connectors changed when the existing lights were installed. SAR sent me some extra connectors so that I could get everything put back to the stock configuration.
To finish off my street legal conversion SAR provided me with a left side mirror mount that goes on the Magura clutch perch and their unbreakable license plate backer to keep my new plate looking nice.
I took the bike out for a brief test in the dark. Everything seems to be working very well. The rear flush mount LED's are slightly covered by the license plate, yet they put out a very bright light so I think it will be fine.
The right side turn signal is far enough away from the exhaust that it won't melt from the heat. The high/low/off light switch is kind of easy to turn off when switching form high to low, but I think I will get the feel for that okay.
Overall I could probably use a little more power from the headlight. Ultimately I might go to a bigger stator to be able to run a stronger bulb in the glass lense. I like the simplicity of being able to use a standard H4 bulb verses going to something like an HID that would provide the ultimate in illumination.
I have to give very high marks to the parts from SAR. Everything seems very well thought out. Now that I am road worthy it is time to start searching out some new routes to explore.
Next up for the RFS, look for my reports on; Acerbis super tanker, Pro Moto Billet Rack and Fastway Pegs
Dual sport riding around San Diego County LED turn siganl KTM RFS 450xc project bikes Collection of parts from SAR
Unpacking wiring harness Rear brake light switch Pulling wiring harness through frame All connections are labeled
wiring tucks under rear subfender Routing of brake switch Tail light flexible front turn signals
horn mounted on rh radiator Combination start/kill switch rough layout of wiring harness Left side bar switch
Some zip ties keeps everything in place Wiring harness blends right in LED tail lights Thumb switch
Exploring some backroads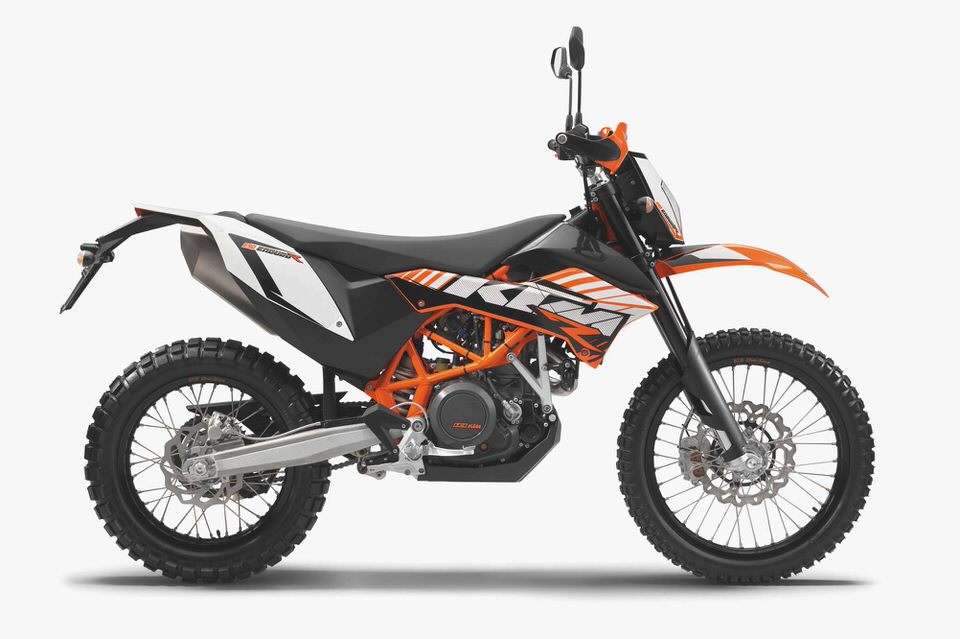 KTM 450 EXC Enhancements — Old Boys Toys
Ktm 50 Senior
KTM 950 Super Enduro R motorcycle test ride thisisbristol Bristol Post
2011 KTM 1190 RC8 R – Used 2011 1190 RC8R at Motorcyclist Magazine
Pro Circuit KTM 65 SX Project Bike – Dirt Rider Magazine