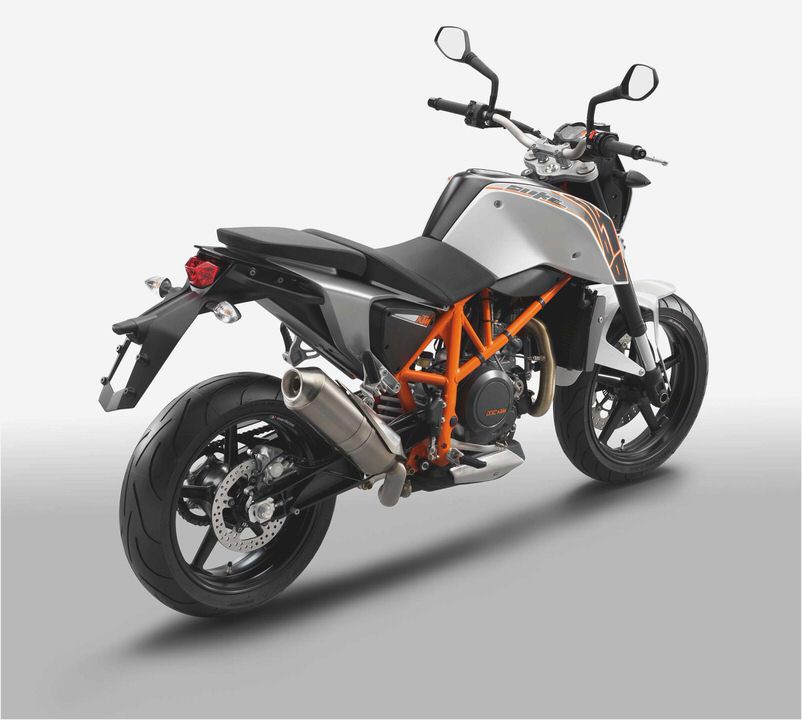 KTM 990 Super Duke R and 690 Supermoto
November 15, 2006 – KTM has announced that the 2007 Super Duke R and 690 Supermoto will be released at the EICMA Trade Fair in Milan.
KTM stated that the bikes are the spearhead of sporty street fighters, with improvements to the Super Duke 990 for 2007 and the addition of the brand new Super Duke R.
2007 Super Duke
Highlights at the trade fair in Milan are the significantly improved Super Duke and the brand new model, the Super Duke R, being offered for the first time in 2007.
Improvements to the sporty KTM Super Duke street fighter include chassis modifications as well as a whole range of new high quality components.
The bike has a new steering head angle of 66.1° which is claimed to make this sporty naked bike significantly more stable without sacrificing handling, particularly at high speeds.
Radial mounted high-performance four piston brake calipers are fitted to the front wheels of the new Super Duke, while riders of these second generation bikes also have at their disposal a completely newly designed multifunctional dashboard.
The fun can last even longer than before because the fuel consumption of this extremely light LC8 two cylinder has been reduced, thanks to changes in the fuel injection system and mapping in line with EURO III regulations.
A 4-litre increase in the fuel tank capacity significantly improves reach while the Super Duke, which will be available at KTM dealers in the spring of 2007, is rounded up with fresh new design elements. Without deviating from the overall appearance of the street fighter, KTM designer Gerald Kiska has introduced exciting new elements such as the aggressive front mask.
KTM 690 Supermoto
KTM also recently released the 690 Supermoto at the Intermot show in Cologne. The 690 Supermoto is the first model of a completely new generation of single cylinder motorcycles for KTM.
The Austrian producer will be presenting the entire KTM 2007 model range at EICMA – the world's biggest motorcycle trade fair, including additional new products.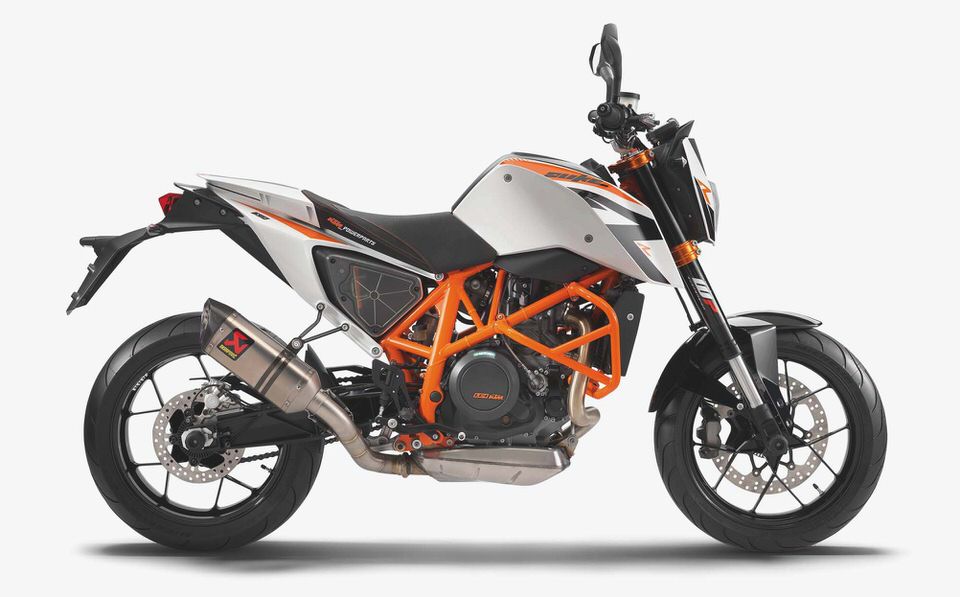 2007 KTM 690 Supermoto (Photographer: H. Mitterbauer)
2007 KTM 690 Supermoto, Rear (Photographer: H. Mitterbauer)
Original press release and information on the KTM 990 Super Duke:
Here are photos and specifications for the KTM 990 Super Duke V-twin! Photos and text are courtesy of KTM Motorcycles .
KTM claims around 406 pounds wet (minus fuel) for this motorcycle. The engine is based on the very proven 950 Adventurer system and is claimed to have somewhere around 118 bhp.
These photos and information are provided to webBikeWorld courtesy of KTM-Sportmotorcycle AG. The photographs are copyrighted by each photographer as noted.
See below for the 990 Super Duke specifications.
Click on individual photo to open new window with image, then click on arrows to scroll back and forth between photographs in image gallery.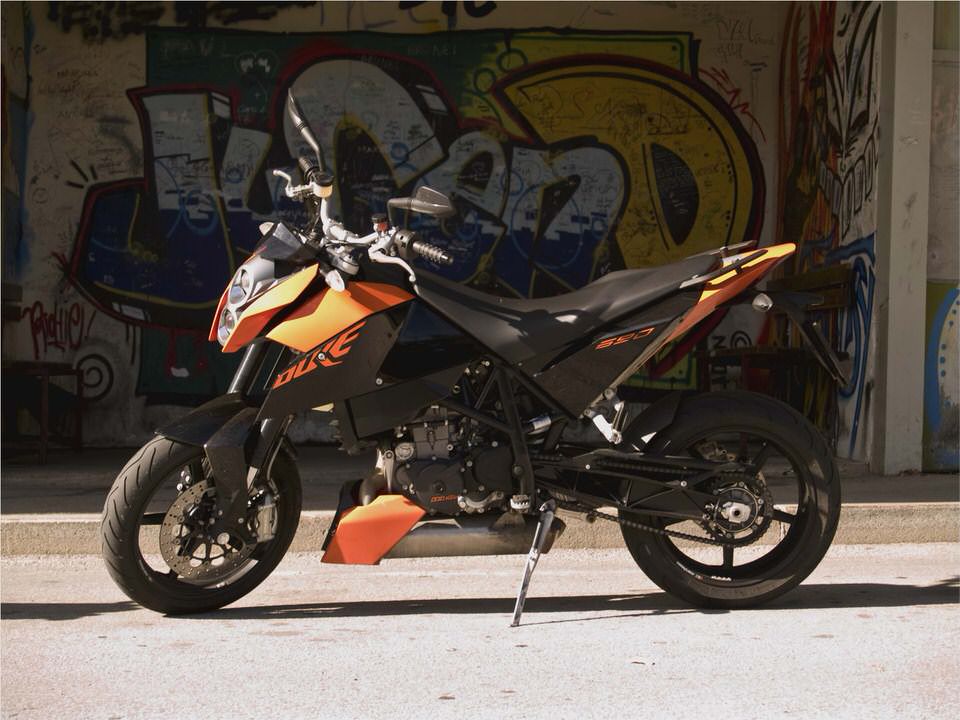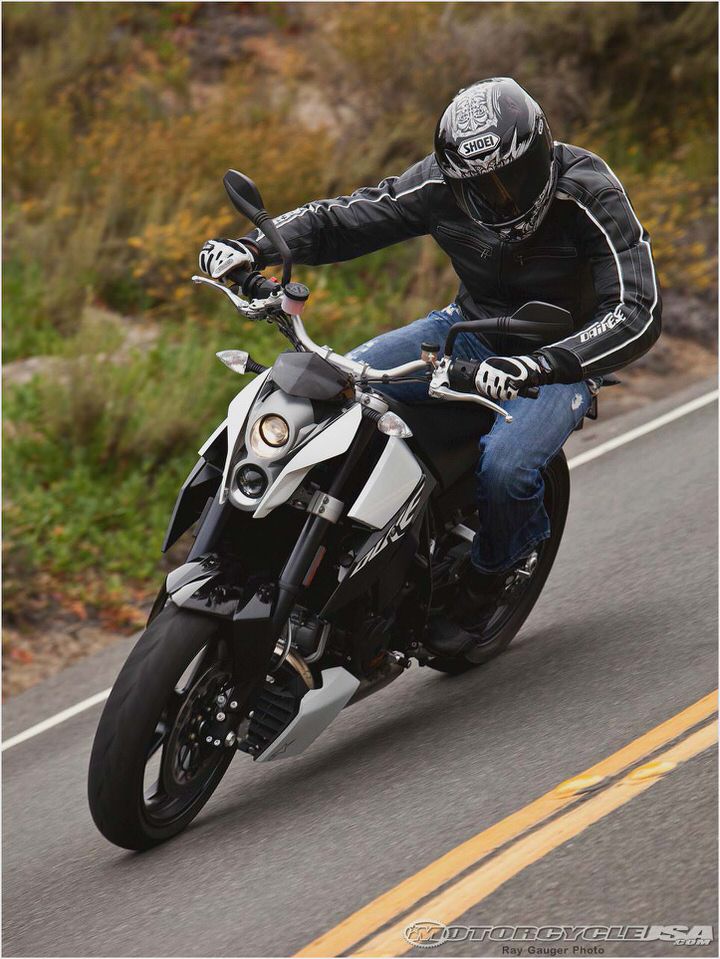 Motorcycle Trials Trials Central
KTM 1190 RC8 – Wikipedia, the free encyclopedia
Knight gives KTM 350 EXC-F Memorable First Enduro Outing – Racer X Online
KTM 690 Duke To Be Launched In India By 2015 – Overdrive
1994 ATK SUPERMOTO Strt Legal Titled, 45+MPG Excel rims OBO