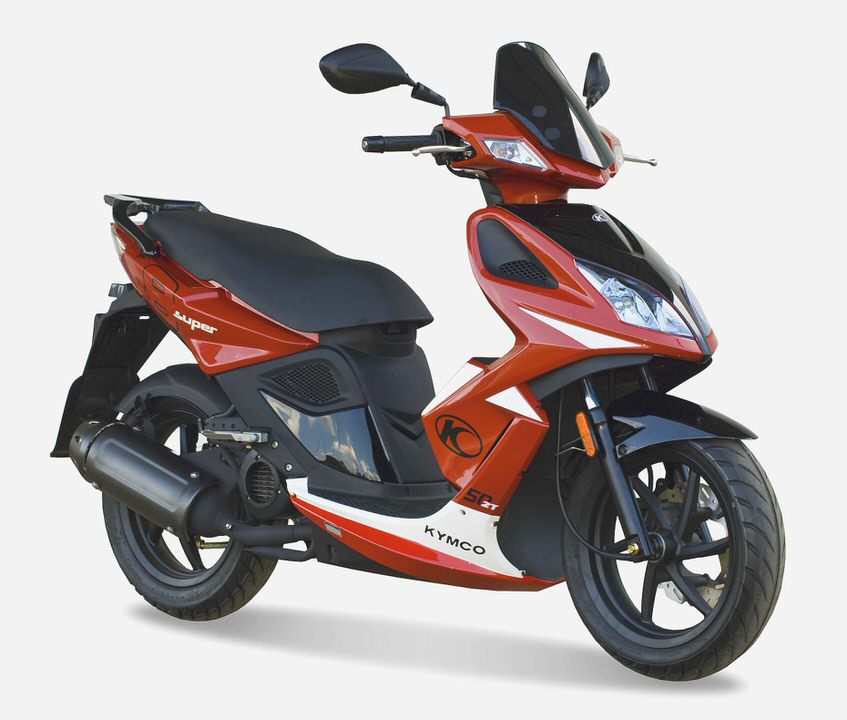 The home of 2-wheeled commuting
Home News Scooter Review: KYMCO Super 8 125
Scooter Review: KYMCO Super 8 125
Published: 03:04PM Feb 21st, 2010
KYMCO had quite a successful year in the UK in 2009. Despite the gloomy financial news that we eventually got sick of hearing about, the UK importers exceeded sales forecasts, launched new models. To top it all, the Super 8 50 beat off stiff competition to take third spot in a Gadget Show 'Top five 50cc scooters' feature.
Kymco Super 8 125
The brand was also one of the few scooter manufacturers on show at the Carole Nash NEC Bike Show in November. Their stand attracted a fair amount of attention from the public and media alike; helped no doubt by the launch of their KR125 naked bike, the 200cc Like scooter and a bevy of PVC clad show girls who demonstrated their 'protective' one-piece rubber wear to an appreciative crowd.
The Super 8 125 has been around for a while now, but it seems to get better looking with time. This little black number looks the sexiest so far. The paintwork looks fantastic with its striking black and contrasting silver panels.
Subtle details make all the difference to a scooter, like the red logos which work well against the black paint and the yellow springs on the twin rear shocks which give the scooter a sportier feel. Overall the KYMCO ticks all the right boxes and should appeal to any savvy youngster while not being too sporty for an older rider.
From a practical point of view, the Super 8 125 comes equipped with a Euro 3 compliant four-stroke engine, which is not only environmentally friendly, but drinks less than a camel and is surprisingly nippy as well. The Super 8 125 is claimed to offer 100mpg, so a tank of fuel should last most people all week. The automatic engine is air-cooled, so there's no radiator to top up or pipes to freeze in winter and being a four-stroke, there's no messy two-stroke oil to top up either.
So the scooter is virtually maintenance free, other than the usual oil and filter change.
Quite a few learners stick to mopeds, even if they're old enough to ride a 125 on 'L' plates, sometimes it's because they think that they can't afford the insurance for a larger capacity scooter. As it happens Masco, the UK KYMCO importers, offer subsidised insurance for their machines.
With the scheme a 50cc bike will cost you just £99 a year (any age/area), if you're over 25; a 125cc will cost you just £49; and if you're under 25, a 125cc will cost you £149. You can't really grumble about those prices – try getting a year's train or bus fares for that. The insurance is underwritten by MCE and also includes free breakdown cover, a further saving for you.
Another reason why people stick to mopeds (or choose them as an alternative to a second car) is the misguided impression that a bit of extra speed/power is dangerous. In fact quite the opposite is true and a bit of extra power is always good to have. It gives the rider a safety margin to play with and stops them feeling vulnerable or intimidated by other road users who get frustrated when held up by a sub-30mph scoot.
It's much safer to be able to cruise at 40 or 50mph, holding a good position on the road, than it is to be riding in the gutter, constantly feeling a bit nervous as you struggle to maintain 30mph.
Out on the road I was pleasantly surprised at how well the new scooter picked up from a standstill and on the dual carriageway it managed a respectable 65mph without too much effort. It could probably hit closer to 70mph once the engine had loosened up a bit. The Super 8 felt stable at speed and its riding position is quite an upright one, which helps you to be seen and also for you to see what's happening around you.
The scooter has a cool looking wavy front disc, (offering plenty of braking force) and a rear drum. It also has twin adjustable rear shocks and 14-inch wheels which gives the scooter a nice stable feel. Larger wheels soak up the bumps much better than smaller ones and on some scooters every blemish on the Tarmac can turn into a potential speed bump.
Fourteen inch wheels are a good compromise on a scooter; us Brits tend not to like the larger wheeled machines because they often leave a scooter looking a bit odd, but 14-inch wheels offer better road-holding and still look OK and keep things in proportion.
The KYMCO Super 8 125 is a great looking, practical machine. It's competitively priced and with the added bonus offered by the subsidised insurance it's well worth a look.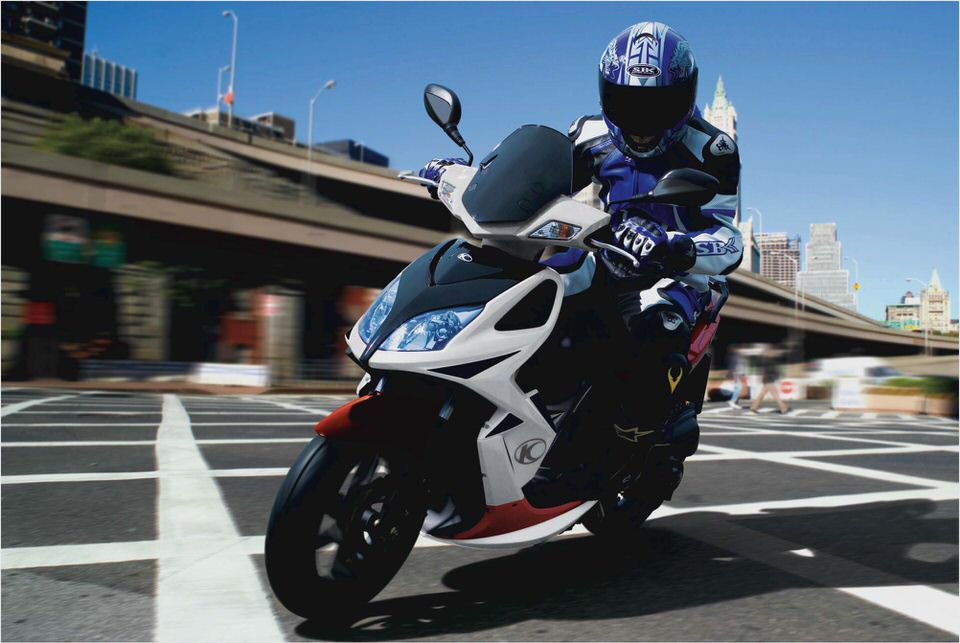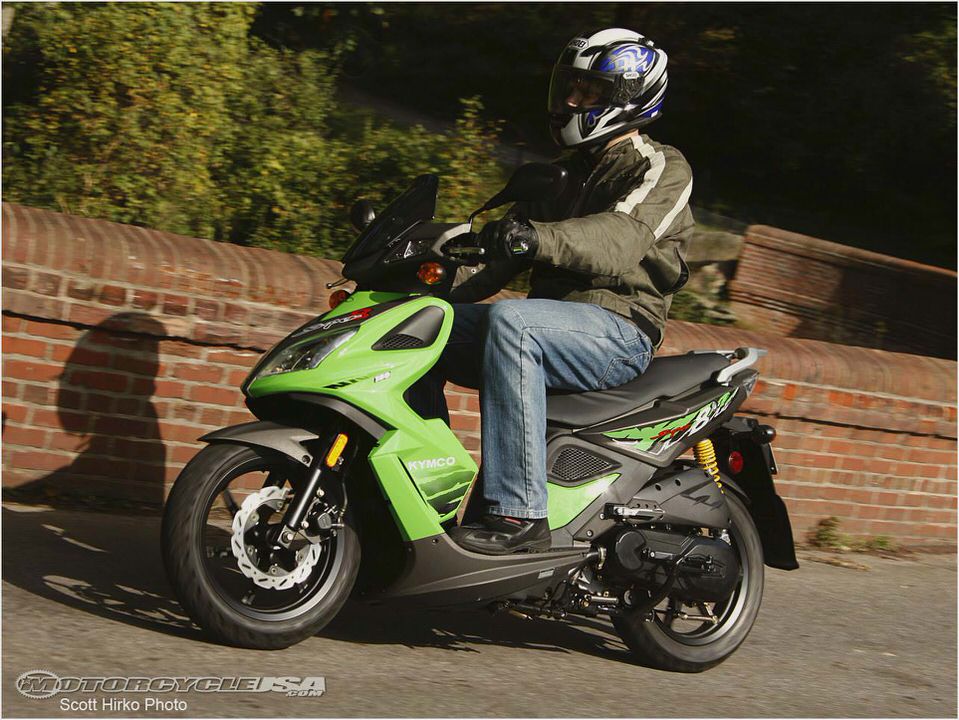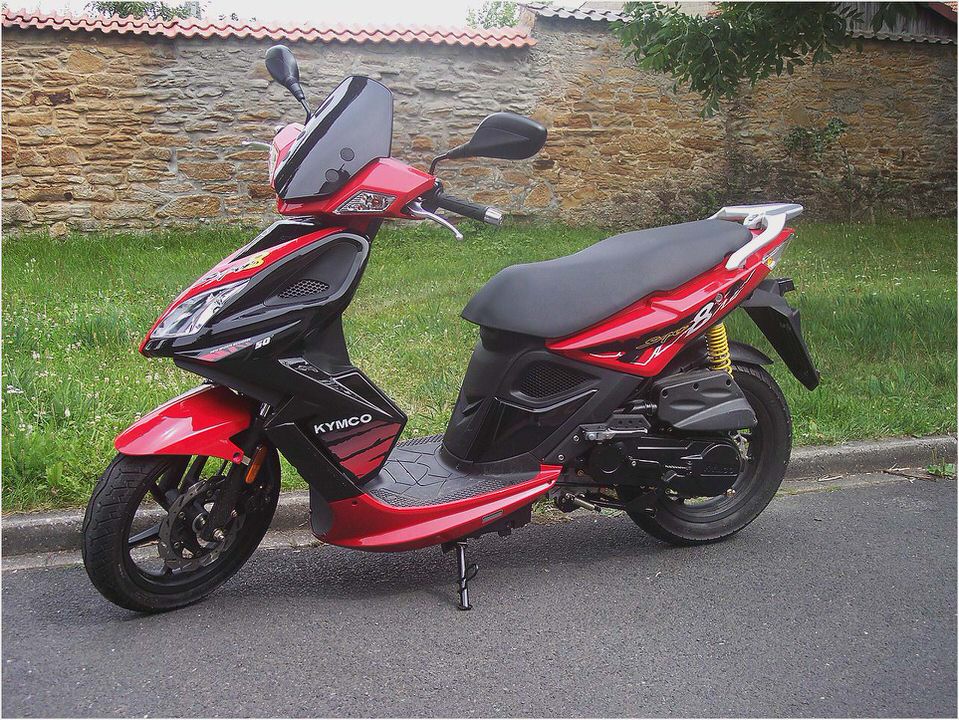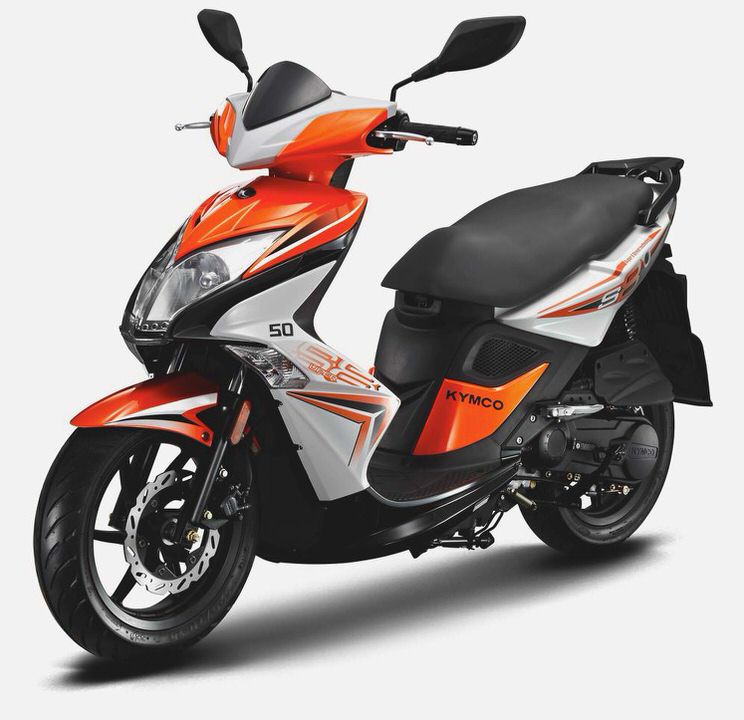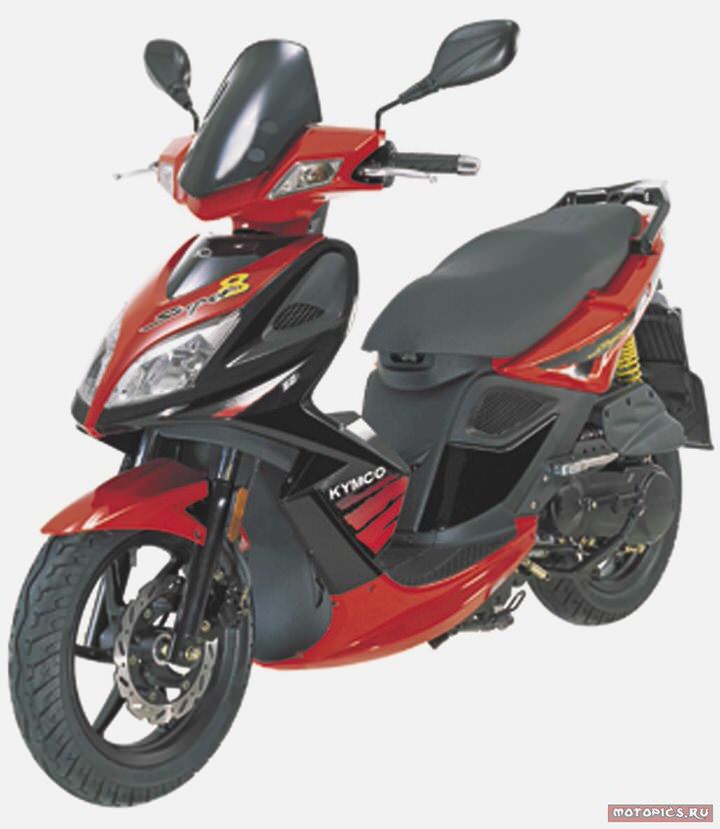 Kymco Super 8 150 – Scooter Focus – All about Scooters
Downtown300i
2012 KYMCO Agility 50 – Used 2012 Agility 50 at Motorcyclist Magazine
Kymco Scooter Reviews of Kymco Scooters
Kymco Agility City 50 Motor Scooter Guide