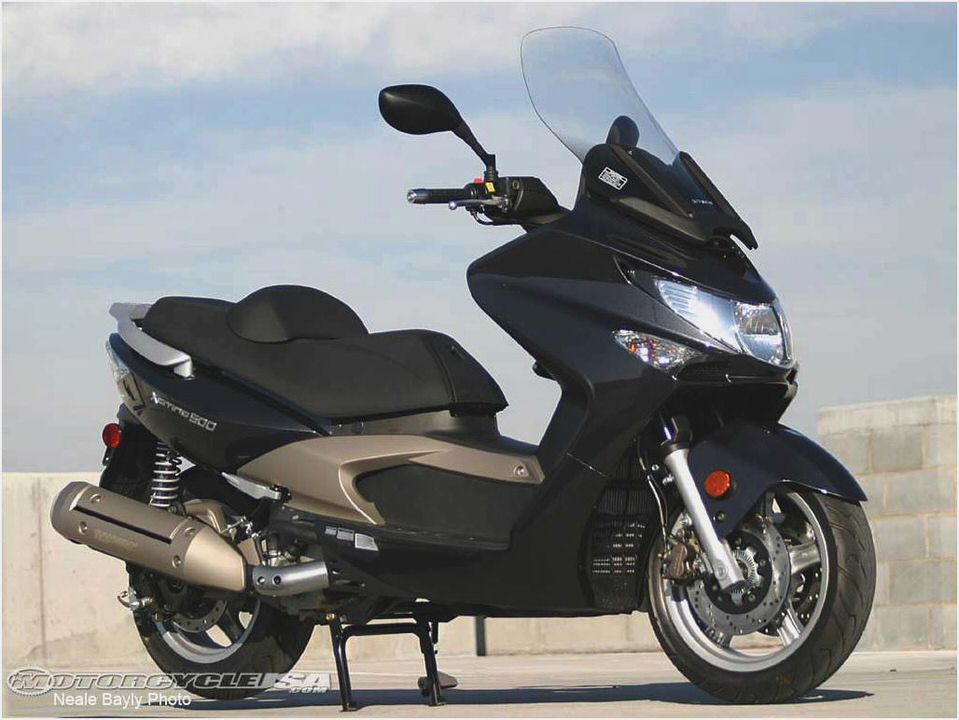 Kymco Xciting 500i
What would you get if you combined a water-cooled, fuel injected 500 cm3 engine with a constantly variable transmission, and installed the resulting assembly in a underbone frame? Kymco, the Taiwanese scooter manufacturers, did just that and in the process they created a scooter with the heart of a tourer.
The Kymco Xciting 500i is not the only maxi scooter available on the local market that niche includes Suzuki's 400 and 650 Burgmans and Yamaha's T-Max but its R45 000 price tag makes it the least expensive (its nearest competitor is just shy of R20 000 dearer). But 'inexpensive' needn't be synonymous with 'cheap', and as far as general build quality and panel fit is concerned, the Xciting rivals its Japanese counterparts.
An attractive beast, it's also physically imposing: its wheelbase is a rangy 1 590 mm and its overall width is 810 mm. It is also no lightie, with a dry weight of 230 kg. Thanks to an extremely low centre of gravity, however, you are all but oblivious to its weight it feels no heavier than a comparable conventional bike.
Scooters are expected to be endowed with ample storage space, and the Xciting is true to form. A small lockable cubby hole in the front leg shield, and a similar (but not lockable) compartment in the forward portion of the seat mount, join the reasonably-sized underseat compartment the latter, although somewhat smaller than expected, swallows a full-face helmet with enough room left for a jacket and gloves.
The seat is opened by twisting the key to the left in the ignition, and held upright by a gas strut. The underseat storage is equipped with a courtesy light, a cell phone charger socket and a secure housing for your phone while it is charging. Notably absent is the incoming call indicator found on the instrument panel of Kymco's Grand Dink 250.
Two large rear view mirrors are mounted on the handle bars (a welcome change from the 2007 model's fairing-mounted mirrors). The mirrors are almost completely vibration-free, thanks in part to the surprising smoothness for the single-cylinder engine, but in my opinion their stalks could have been a tad taller I have to tilt my head down slightly to use them. The instrument panel is comprehensive: it contains a large central speedometer, a rev counter to the left, and coolant temperature and fuel gauges to the right.
A multi-function LCD display in the speedo has a dashboard clock, an odometer and two trip meters (one in kilometers and one in miles. The speedo is dual-unit, with km/h markings in white on an outer ring and mph markings in red on an inner ring. There is a comprehensive array of warning lights, including lights to tell you that the side stand is extended or that the seat is unlatched.
The Xciting has large wheels by single-speeder standards 15" in front and 14" at the back which combine with its considerable length to keep it stable on the road. Suspension is by 38 mm conventional cartridge forks in front, and dual hydraulic shocks with preload-adjustable damping at the back.
And interesting (and eminently sensible) feature is that, unlike it's lesser brethren (the hordes of Chinese 125s that festoon our roads these days), the Xciting's engine fixed to the frame and not mounted on the swing arm. This reduces the unsprung weight and improves handling, especially on uneven road surfaces. Scooters lack the engine braking inherent to conventional bikes, and it stands to reason that a scooter this heavy needs serious stopping power.
The Xciting fares well in this department, with dual disk brakes on the front wheel and a single disk on the rear wheel. It is here that another interesting Kymco feature emerges: the two brake levers on the handle bars operate in an unexpected fashion. While the right-hand lever operates the two front calipers, the left hand lever operates the rear caliper and one front caliper.
This means that it is impossible to brake the rear wheel alone, unless you resort to using the parking brake (and I kid you not, it actually has a parking brake!).
For safety reasons, you have to apply the left-hand brake lever in order to start the 500cm3 engine. The side stand also needs to be retracted, which means that you need to place the scooter on its centre stand to pre-warm the engine. The engine starts easily, even on a cold morning (such as we have been experiencing lately) and settles into a steady idle.
At idle the fact that the engine is a single makes itself known, but the level of vibration is more of a mild annoyance than anything else (it smoothes out as the engine speed increases, and at 5 000 rpm there is almost no vibration). As with all CVT scooters, there is a slight lag on pull-away, but the clutch disengages more quickly than expected. Due to the torque of the big engine (37.1Nm at 5 000 rpm) this is no problem, and the Xciting doesn't suffer from acceleration dip you get with smaller scooters when their clutches disengage.
With peak power of 27.5 kW at 7500 rpm, this is not the most powerful 500cm3 engine out there, and acceleration doesn't feel particularly dramatic. Kymco claims a sub-6 seconds 0-100 km/h time, and judging by the way I leave cars behind a traffic lights, this may not be too far removed from reality. I recall the salesmen at Biking Accessories (where we bought the scooter) telling me that this bike is deceptively fast, and I agree.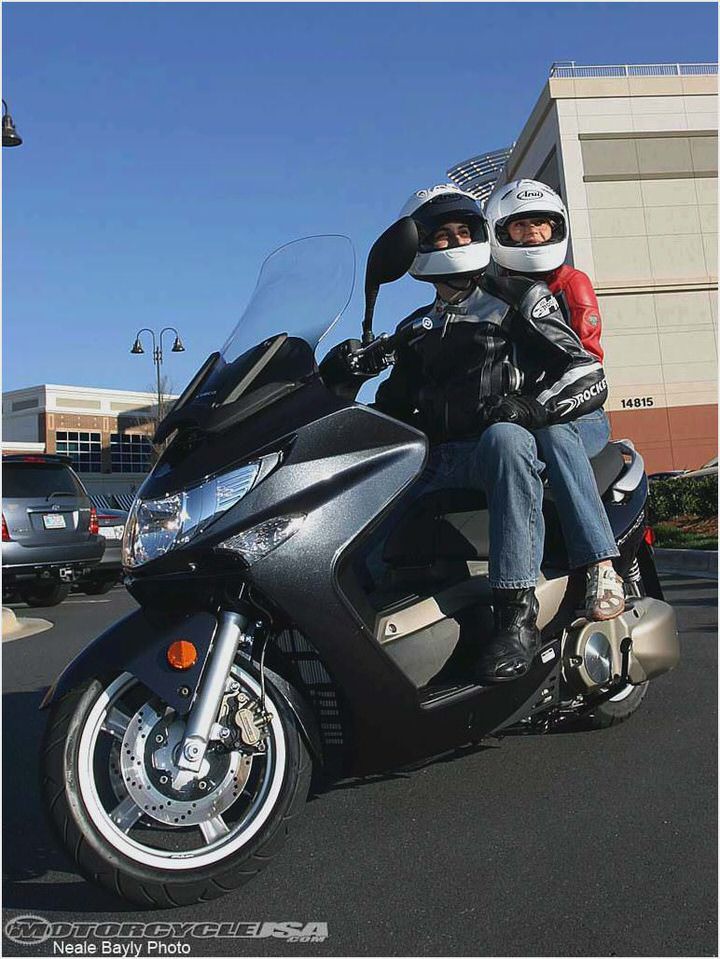 The apparent lack of urge (and the effectiveness of the tall screen) robs you of a real sense of speed, and I have often found myself going much faster than I had intended. The speedo is (I suspect) extremely optimistic, and I think that the indicated 170 km/h I've seen at the 8000 rpm red line is closer to 150 km/h or so in real speed.
But 150 km/h on a scooter is certainly nothing to be ashamed of, although her tendency to snake a little under hard braking or in response to an uneven road surface at this speed doesn't inspire confidence. Up to (an estimated) 140 km/h, however, the Xciting is as steady as you could wish for.
Some reviewers consider the Xciting is a little too bulky to be effective as a commuter, but I haven't found this to be problem in a week of commuting between Pretoria and Johannesburg the handle bars are no wider than the FZ6 I had previously used (which my son has gleefully inherited). Due to the engine still being broken in, economy hasn't been a priority in the first week, and as a result I can't comment on fuel consumption.
Without being able to prove it with cold, hard facts, I am willing to wager that the Xciting will turn out to be reasonably frugal. Braking, as I've mentioned before, is impressive I have had to make the usual emergency stops in the rush hour traffic, and I have yet to lock a wheel.
One advantage of the Xciting's braking arrangement came to light during lane-splitting: I was able to keep my left hand on the combination brake lever while operating the throttle with the right hand. This way I still has access to both front and rear brakes, which has proven adequate in all but the direst of emergencies. Handling, while not up to conventional bike standards, is good enough, and I have been able to take corners at faster than expected.
I have yet to run out of ground clearance while leaning into a corner, but I suspect that if I do, there will be grip to spare.
All in all, the Xciting is a competent package sufficient power for the open road, and nimble enough to be a pleasure in traffic. I think the market for maxi scooters in South Africa is limited they may lack the macho appeal most men look for in their bikes, and their sheer size may be intimidating to women. If so, more's the pity: the Xciting is a bike with such a good combination of features and characteristics that it deserves a far greater audience than it is likely to get.
This scooter is better than having two bikes in one it is just about anything you want it to be at any given time. You could do a lot worse than investing in one of these.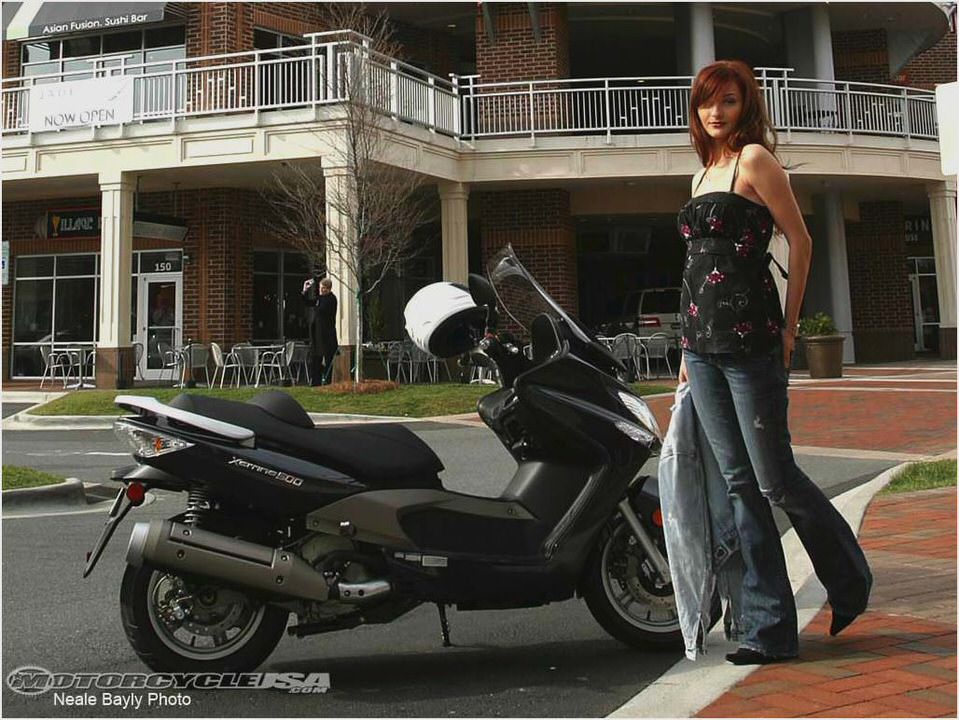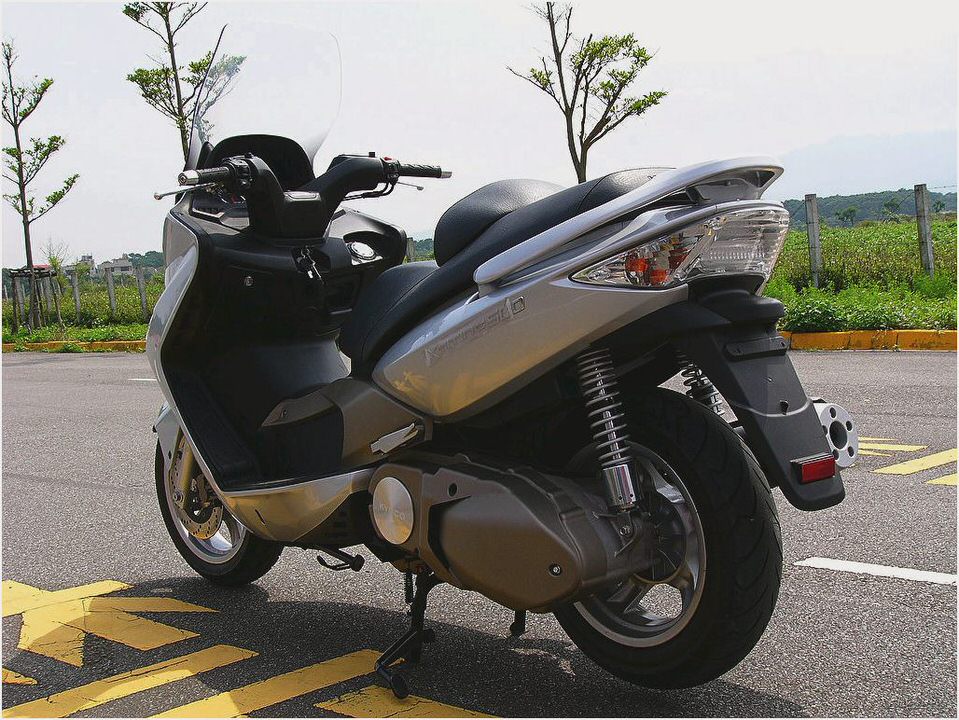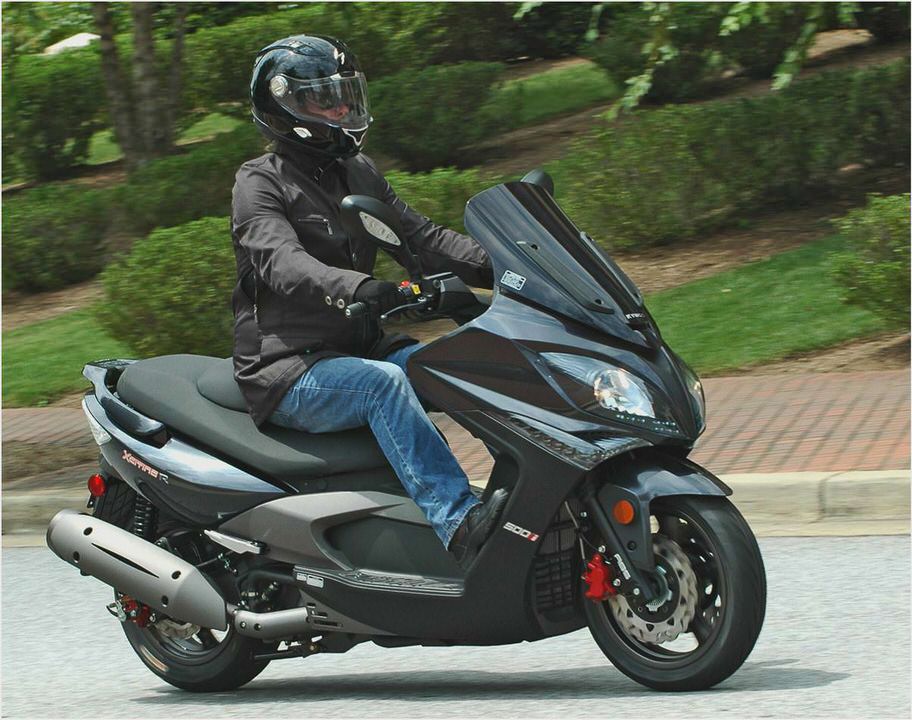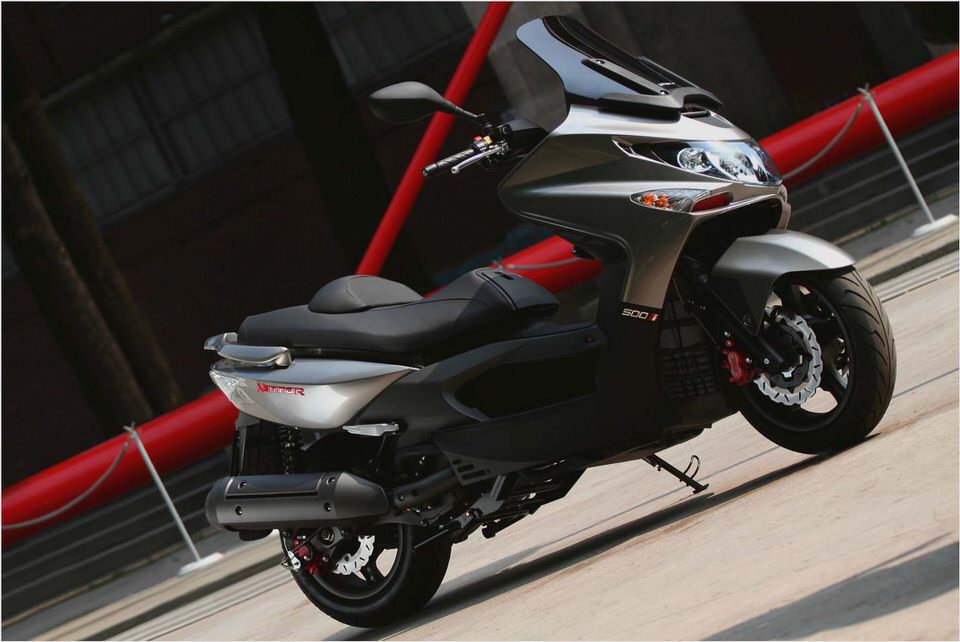 First Look, KYMCO's Side by Side UXV 500
Xciting
2012 KYMCO MXU 500i IRS 4×4 Review ATV Illustrated
Kymco Agility 50 – Starting Up How To Save Money And Do It Yourself!
Like200