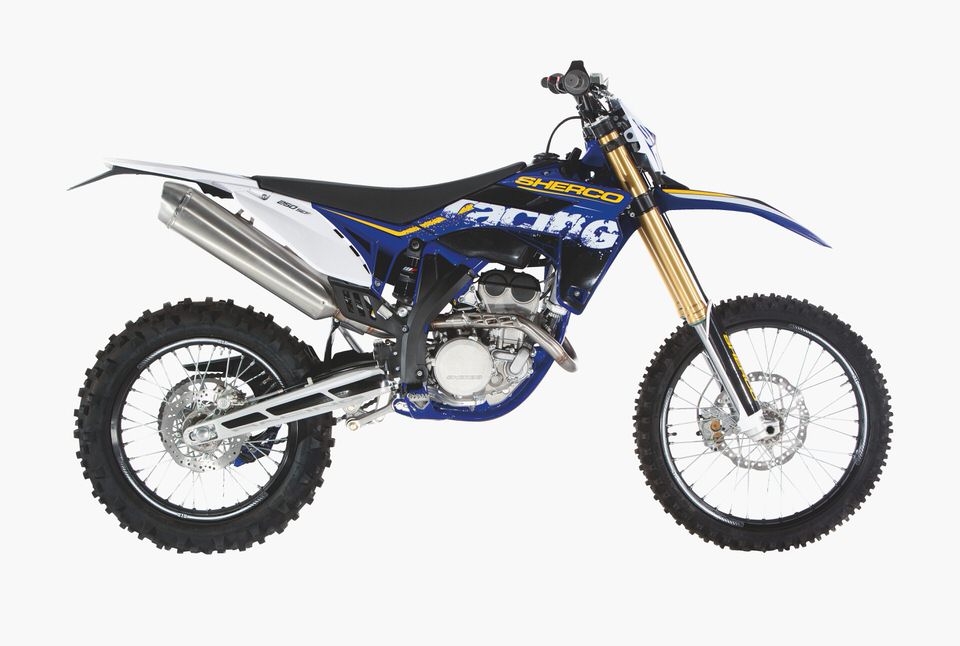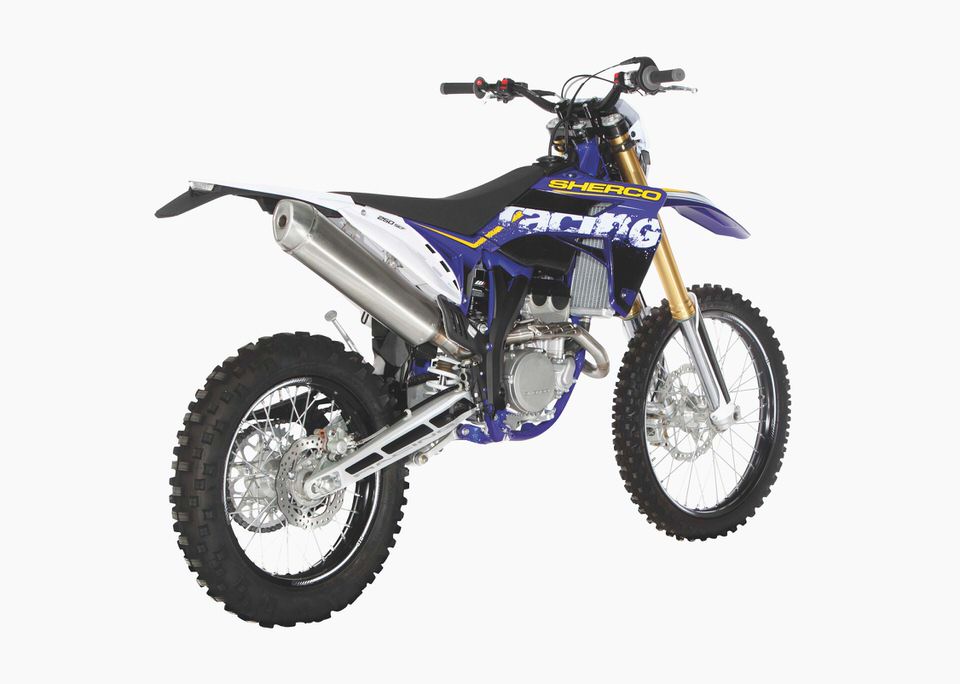 Sherco 450i Enduro (December 2004)
Getting a new and untested bike into an established market is tough but Sherco's having a crack at it with the impressive 450i Enduro. Barry Ashenhurst reports
We didn't really know what to expect when Sherco importer Don Murray (Moto-Central) rang and asked if we'd like to ride his new 450i Enduro. Sherco has a terrific rep in trials bikes but absolutely no track record with trail/enduro bikes. What would this thing be a dud or something to get excited about? How good could it be as the company's first attempt at an enduro bike, and how would it cope in a market already saturated with red hot models and plenty of brands to choose from?
It didn't take long to find out.
The 450i is at the pointy end of Sherco's expansion into the trail/enduro market and produced in a new factory in Nimes (France) dedicated to this mission. The engine was developed by Josep Paxau, who designed the company's two-stroke trials engines. Paxau was guided by market research that showed the new bike had to satisfy a broad customer base – from hacks like us, to pros – and it had to be light, fast, attractive and reliable.
One of the reasons for designing and building the engine in-house was to was make sure it was custom-built for the 450i, a virtual impossibility had it been designed and put together by a third party. Another reason for keeping it in the family was to make future engine developments were accomplished more easily. Sherco says it also wanted to avoid excessive idealism – it didn't want a hand-crafted, limited edition bike but one comprising parts that could be mass produced.
LOOKS GOOD, GOES WELL
What Mr Paxau ended up with is a SOHC, fuel injected 448.6cc engine with an aluminium block, four valves, a six-speed box – and as much flat-knacker grunt as most of us little back ducks can handle.
The bike is blue and yellow, the company colours, and in most respects conventional. The engine sits in a tubular chrome moly, double down-tube chassis with a removable sub-frame, and the equipment attached to it, like the Pro Taper bars, AJP calipers, stainless steel header pipe, 520 O-ring chain, Excel rims and super-light hydraulic clutch, is first class. AJP brakes are fitted to trials bikes, and few if any dirt bikes, but our short time on the bike showed them to be powerful and progressive.
The suspension comprises an adjustable 46mm fork, developed in a collaborative effort between Paioli and Kayaba, and a Paioli shock with high and low speed compression adjustment as well as the capacity for finetuning preload and rebound. The setup is firm without being harsh, and although the fork felt busy to us, it was a brand new bike and deserved more run-in time before smart-arse comments can be made about that.
We reckon this bike is on the money. It's slim, fast, very easy to turn, marvellously well balanced – that's in the Sherco genes – and it looks pretty straight forward to maintain. The only complaint we had was that an 8.5 litre fuel tank is too small for Australian conditions, as far as trail riders are concerned anyway.
Most 450s get around 12km/l so you'd be lucky to reach the benchmark 100 kilometres before looking for a pump.
Don Murray has set up a new company (Moto-Central Group Pty Ltd) with the resources and financial backing to expand into the enduro/off-road market with this bike, and others to follow. If Don gets his way the 450i will sell for between $12,500 and $12,900.
The bike we rode is here for ADR testing and will be on display at the Melbourne Motorcycle Show. If you want to know more about Sherco in general or the 450i in particular, log on to www.trialzone.com.au. or ring Don Murray on 0262 480 229. (Don's also looking for good dealers.)
QUIK SPEX
Sherco 450i Enduro
Engine
Type: Single cylinder four-stroke
Displacement: 448cc
Fuel system: Magneti Marelli fuel injection
SUSPENSION AND BRAKES
Rear suspension: Adjustable Paioli shock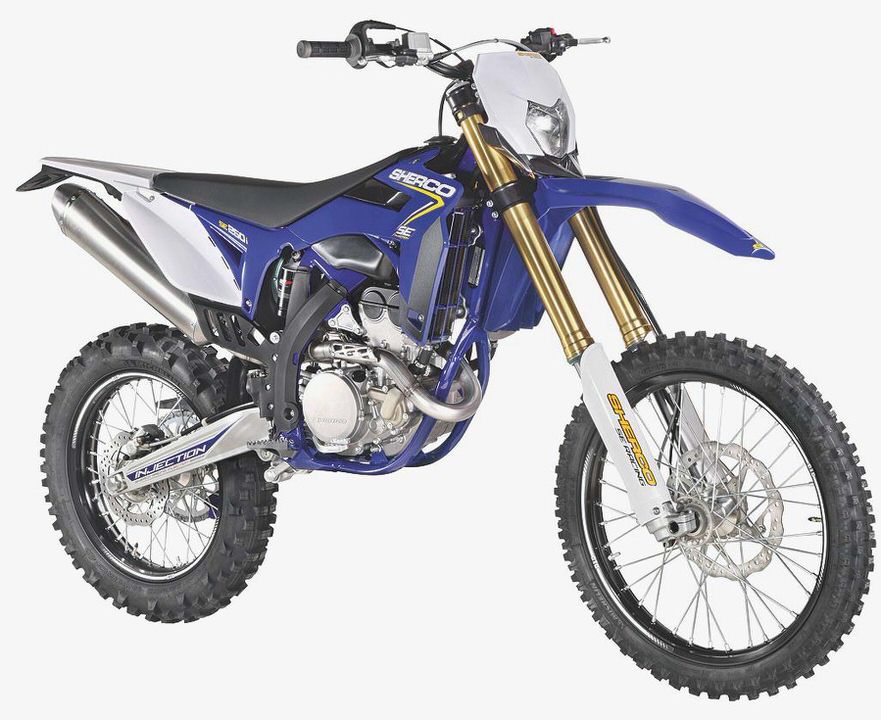 SHERCO TRIALS MODELS – World Motorcycle Parts
Sherco News Sherco Racing
Sherco 2009 Model Trials Bikes
Canadian Motorcycle Association
Sherco 300i Race First Ride Enduro360.com