LEAKED: 2011 Kawasaki ZX-10R Details
09/29/2010 @ 1:07 am, by Jensen Beeler 8 COMMENTS
Who has two thumbs, $4.99, and no embargo obligations? These guys [holds up thumbs]! Do you want to know every dirty secret about the 2011 Kawasaki ZX-10R, but don't want to wait until the big end-of-the-year bike shows?
Well don't worry, we won't make you wait any longer than these overly-hyperbolized introductory paragraphs.
In what can only be described as another "accidental" story leak by Cycle World . this embargoed information could be bought for $4.99 at the right news stand in Hollywood this evening (by the way, it's a long drive from San Francisco). Since Asphalt Rubber isn't under any obligations to keep this information secret, we've waded through the non-copyrightable facts and figures on the 2011 Kawasaki ZX-10R and printed them here.
The first thing you need to know about the 2011 Kawasaki ZX-10R is that it comes in the color green. Continue past the jump for other juicy details.
Somewhere in the offices at Kawasaki HQ, it was realized that something had to be done about the company's racing endeavours. Kawasaki pulled-out of MotoGP in a dramatic move that saw private team Hayate and sole-rider Marco Melandri picking up the pieces of Kawi's shambled racing effort (Melandri would go on to finish the MotoGP Championship in 10th place that year with an impressive showing on the Hayate bike).
In World Superbike Team Green wasn't fairing much better, clearly out-classed by its opponents and their machinery. So what's a manufacturer to do?
With MotoGP still too expensive for the Japanese manufacturer (Suzuki is still trying to figure out how to get out of the money trap) the decision was made to hook-up an defibrillator to the ZX-10R, and jump-start a new World Superbike effort. Taking a bottom-up approach, Kawasaki decided to develop a powerful racing package, and then figure out a way to make a street version that would pass for homologation, rather than the traditional other way around.
Kawasaki has made no efforts to hide it's attempt, and has been slowly leaking information about the 2011 Kawasaki WSBK-spec ZX-10R on its @Next_Ninja twitter account. But until now, details on the street bike have been sparse.
For starters the all-new 2011 Kawasaki ZX-10R will make more power than the 2010 model, which was good for around 160hp at the wheel depending on whose dyno you believe. The new ZX-10R also underwent some lyposuction, losing nearly 20lbs from its predecessor's bulk. If you follow the path of the air entering the 2011 Kawasaki ZX-10R's prominent ram-air intake, you'll find at the end of the tube a larger air filter (48% larger than the 2010 model).
Once past the larger filter, there is the larger and taller airbox. The air will then pass through larger throttle bodies (47mm, up from 43mm) and down into larger intake valve (+1 mm). Are you starting to notice a trend yet?
 Couple that with the fat trimmings found here and there on the ZX-10R, and an impressive improvement on the bike's design comes to fruition.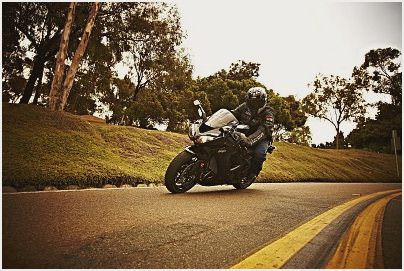 However, Kawasaki has made it clear leading up to the 2011 ZX-10R's launch: the focus has been on mid-range power, not top-end. While they won't release dyno charts of the 2011 compared the 2010 model, we can deduce that some significant mid-range gains have been made with the modest horsepower increases up-top. For many sportbike fans, these numbers are the holy grail of tech spec sheet racing; but for 2011, Kawasaki is instituting a major change in sportbike philosophy. Derived from the latest trends in MotoGP and WBSK, Kawasaki is implementing a higher degree of electronic rider aids to make sure that the added performance values actually equate into improved bike performance in the hands of mere biking mortals like you and I.
The first of these aids is Kawasaki's new traction control system (S-KTRC) and anti-lock brake system (KIBS). Like its MotoGP counterpart, the Sport-Kawasaki Traction-Control (S-KTRC) is intended to allow a rider to put down the maximum amount of throttle regardless of lean-angle. Stepping in only when it feels traction is being compromised (it makes that assessment from numerous sources throughout the bike), S-KTRC is a race-bred traction control system that's designed to let a rider push the 2011 Kawasaki ZX-10R closer to the edge, and can be adjusted to suit different rider needs and conditions.
Similarly, the new ZX-10R's ABS system has also been refined from what's in the Kawasaki parts bin. Lighter than its predecessor, the Kawasaki Intelligent anti-lock Brake System (KIBS…seriously who makes these acronyms?) has no adjustability, but functions much more effectively that other similar systems, both inside and outside of Kawasaki. Designed by Bosch specifically for use on motorcycles, KIBS won't give you the noticeable pulsation that you'll find on other ABS-spec bikes, making the system one of the most sophisticated to-date.
Suspension has been improved upon, with the 2011 Kawasaki ZX-10R getting the big piston fork treatment. The rear shock has also been horizontally mounted, to allow for a larger pre-chamber in the titanium tubed/stainless steal canned exhaust system. There are other various chassis changes that accompany the 2011 ZX-10R, but the big takeaway from this bike is its racing-bred ethos.
With Kawasaki still finalizing other details on the new ZX-10R expect more information to trickle out after the Intermot and EICMA bike shows. Thanks for the tip Evan!
Source: Kawasaki Cycle World
Top 5 Related Posts:
Kawasaki Ninja 250 Review Best Beginner Motorcycles
Cheap ZX 12 R 00 01 Ninja ZX-12R Fairing Kit For Kawasaki Ninja ZX12R…
KAWASAKI EARLY SEAT LOGO MASK AVENGER SAMURAI CURVED
CNC Machining Craftsman—Clen Tomlinson
2012 Kawasaki ZX-14R Breaks Cover