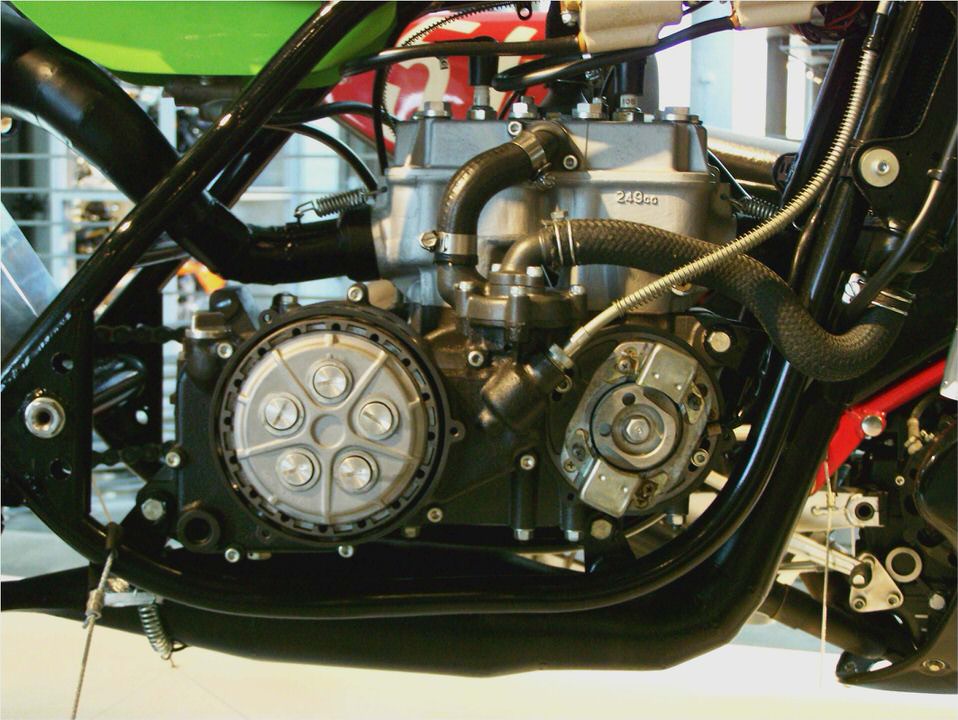 By Alvin Uy
2:16 am | Monday, March 10th, 2014
Last year, the summer heat didn't deter car enthusiasts and buyers from going to the 2013 Manila International Auto Show (MIAS) as MIAS welcomed more than 96,000 visitors during its four-day weekend show. With over 30,000 square meters of indoor and outdoor exhibitions, MIAS had a total of 28 automotive brands and nine new model debuts and launches. These included Ford's Wildtrak pickup and a one-day preview of the all-new Fiesta.
Other launches included the Subaru Forester, Mazda6, Mini Paceman, Jeep Moab Wrangler, Peugeot RCZ, and the Chery Fulwin hatchback and E5 sedan.  Other show attractions included Subaru's "Jellyfish" or the "invisible car" that caused a stir as Motor Image Pilipinas, the exclusive Philippine distributor of Subaru automobiles showcased the Subaru BRZ Prologue. It is a see-through prototype model of the BRZ sports car designed to show the internal engine and chassis layout of its acclaimed boxer engine.
Something old, something new
Although the car companies have not officially announced what models they will launch in this year's MIAS, classic and custom car enthusiasts will again look forward to the yearly MIAS Custom and Classic Car Competition where over a hundred cars vie for honors in category awards and the must coveted Best-in-Show title for 2014. As a supporting event, MIAS successfully held its fifth consecutive year the Petron-MIAS Custom Classic Car Competition last year with over 80 cars vying for top honors competing for the best-of-show and other category wins. Johnson Tan of JSK bagged the most number of wins in his highly customized RX7 with a Veilside custom bodykit, including the "Best of Show" award for 2013.
One of the show's attractions Subaru's mainstay performer at MIAS, British precision driver and Guinness World Record holder Russ Swift used the BRZ for the first time to perform a new routine much to the delight of the crowd. According to Mike Luyun, General Manager of Motor Image Pilipinas, there was a notable increase in the audience of this year's Russ Swift Show, which was held three times daily in the four-day show.
This year, aside from holding daily stunt performances, Subaru will showcase a customized All-Wheel-Drive simulated off-road track on the front lawn of the World Trade Center. This will demonstrate its 4-4 prowess for customers and visitors alike.
This year, the MIAS is also adding another pavilion for motorcycle displays. It has partnered with the Motorcycle Program Participants Association Inc. composed of the top 5 motorcycle brands in the country – Honda, Kawasaki, Kymco, Suzuki, and Yamaha motorcycles. They will have a separate pavilion showcasing their current model collections.
Despite holding the event in two compounds, namely the World Trade Center Metro Manila (WTCMM) and Philippine Trade Training Center (PTTC), Worldbex Services International (WSI), the organizer of the event constructed several air-conditioned connecting hallways joining the four independent structures. From WTCMM's main building to its East Wing Tent Building, a 4,000 square meter custom tent building was also specially constructed to house its automotive aftermarket displays to provide additional floor area for more exhibits and a 400 square meter food court area.
The new layout provided a seamless connectivity from WTCMM to PTTC, where the custom and classic cars are displayed. This allows visitors to hop from one building to another without having to go outdoors.
This year, organizers of are looking to break another record in visitor count, hoping to exceed 100,000 visitors and hopes to have over 100 cars competing in the custom and classic car competition event.  According to Jill Ang, Managing Director of WSI, achieving the 100k goal is one thing,  "but we also want to encourage our visitors to stay for a longer period of time aside from hitting our numbers in visitor count.
We are preparing a bigger food and beverage assortment by enhancing our food court area as well as the available dining options at the mezzanine lounge of WTC so that our visitors and even our exhibitors do not have to leave the show to have their lunch or dinner, since our show starts as early as 10am and ends late until 10pm. They can come in early and end up enjoying the show for almost the whole day. Based on last year's layout, we heard from several of our main exhibitors that they also registered improved results in exposure and sales leads as well."
The Manila International Auto Show will be held on April 3 to 6 at the World Trade Center and Philippine Trade Training Center, Pasay City. Show hours are from 10am to 10pm.
The Petron MIAS Custom Classic Car Competition was held at the Philippine Trade Training Center (PTTC)
Related Stories:
First Ride: 2011 Kawasaki Vulcan 1700 Vaquero – Press Launches – 2011…
Kawasaki H1 Mach III 500 Bike EXIF
Memorable Motorcycles Kawasaki H1 – Motorcycle USA
Kawasaki 454LTD, Vulcan 500, Ninja 250 Repair Manual 1985-2007
Kawasaki Versys 650 ABS Review New Motorcycles New Zealand