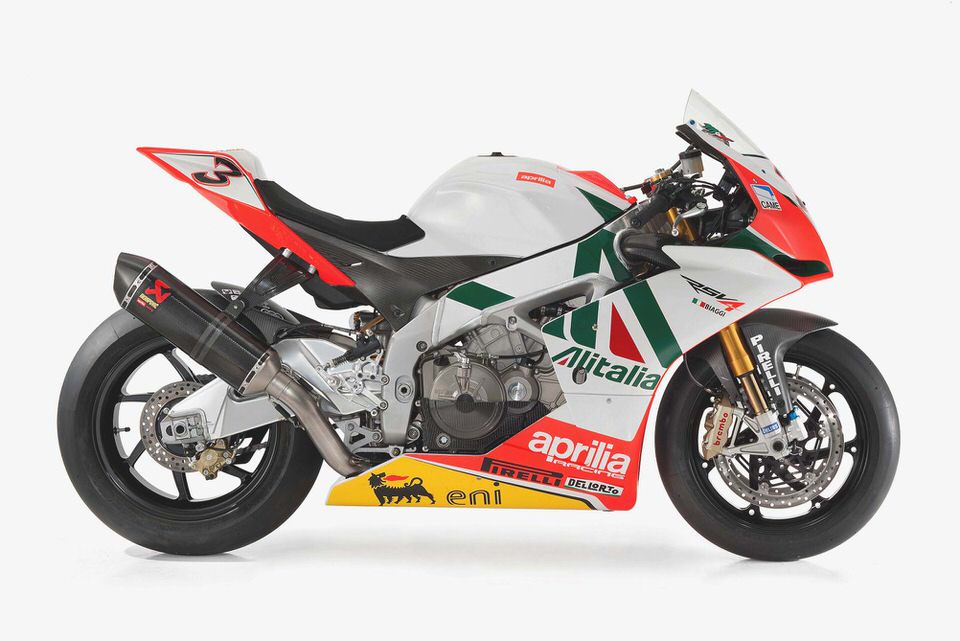 Max Biaggi's Aprilia RSV4 Race Bike Caught with Illegal Fuel Injection Pump at Assen – No Penalty Given
04/19/2011 @ 12:50 pm, by Jensen Beeler 8 COMMENTS
Respected source in the World Superbike community, Sport-Bikes.fr is reporting that WSBK technical scrutineers have found an illegal fuel injection system on Max Biaggi's Aprilia RSV4 Factory at the Assen round of the Championship series. According to World Superbike rules, the entire fuel injection system must be original to the street homologated motorcycle, including the pump, fuel lines, and injectors.
Scrutineering at Phillip Island found that the injectors of all three Aprilias were in compliance, as was also the case for the outlet pressure injection pump, which was checked at Donington Park. However at Assen, Max Biaggi's RSV4 was found to be different from the bikes used by Camier and Haga, and was racing with a non-original fuel injection pump.
A fuel injection pump seems hardly a worthy offense to crucify the reigning World Champion over, and many will state that pushing the limits of the rule book is a part of racing (something Aprilia is already known for ). Accordingly World Superbike has not docked Biaggi of his results from Sunday's races, nor has it levied any sort of penalty for the team's actions. Instead, Aprilia has simply been told it much replace the pump by the next race at Monza.
This is an interesting action, since there could be obvious race altering benefits to a new fuel pump design, a conclusion other publications have already jumped on.  Sport-Bikes.fr has weighed out the different areas that Aprilia could have gained from the now illegal fuel injection pump. Reliability has never been an issue with Aprilia RSV4′s fuel system, which rules out an improvement in that aspect of the design.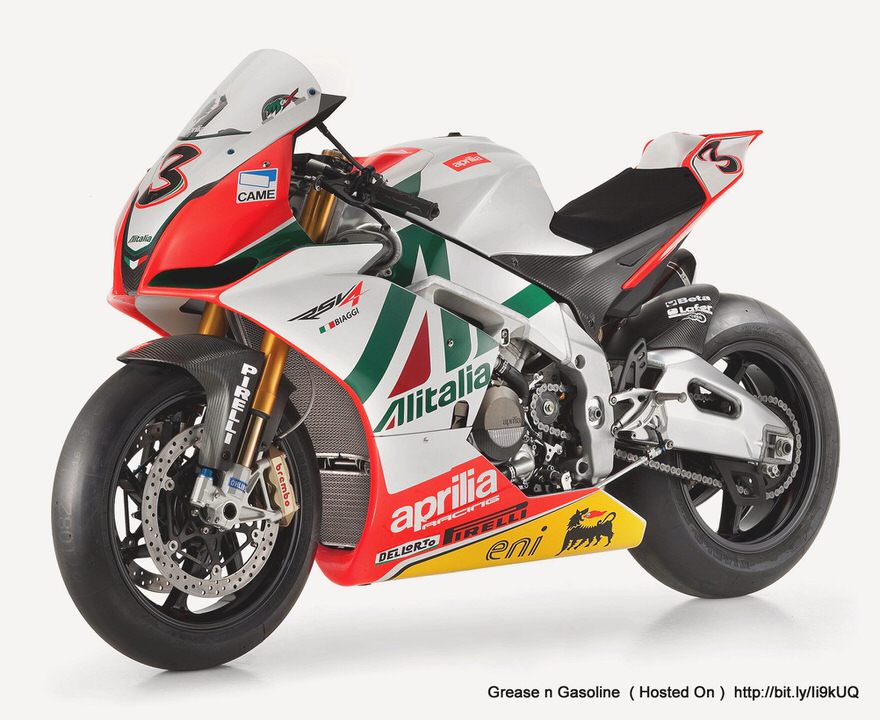 However, a new pump could in theory shave 300-500g of weight, which could modestly increase performance, but perhaps the biggest benefit could be a freer-moving assembly.
Reducing the friction caused by the fuel pump, Aprilia's refined design could take load off the 999.6cc V4 motor, allowing it to in-turn use that power to drive the wheels.  Sport-Bikes.fr speculates that 2-3hp could be gained from such a system, certainly enough of a power difference to change the outcome of a race. However, ultimately the pressure at the pump outlet for the standard and illegal pumps was found to be essentially equal, meaning the benefit to Biaggi was modest at best.
This gives way to the reasoning why Race Direction hasn't slapped the team with a stiffer penalty, and no other teams have levied a complaint.
Top 5 Related Posts: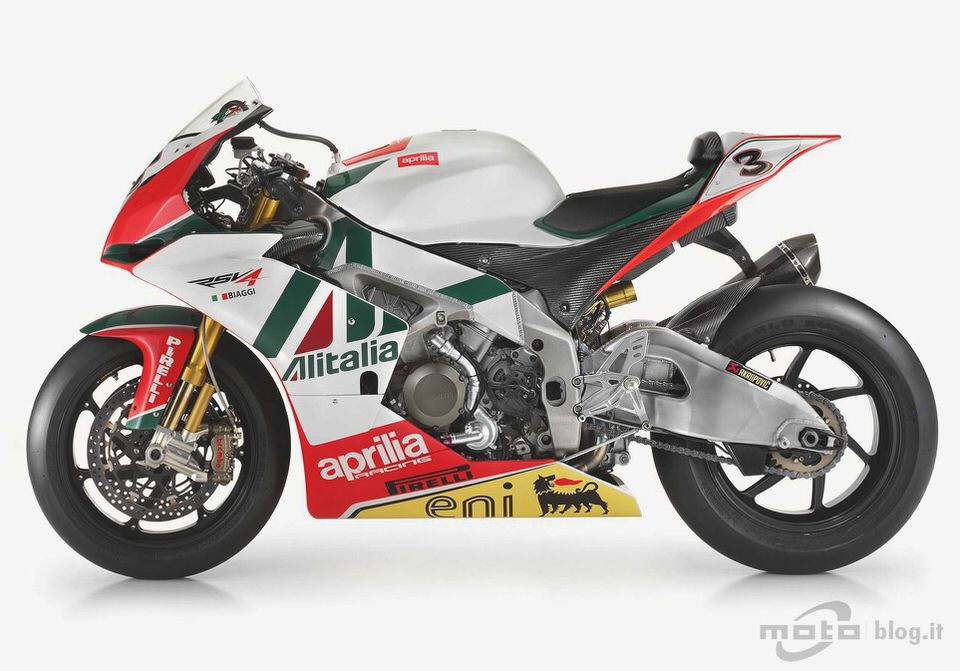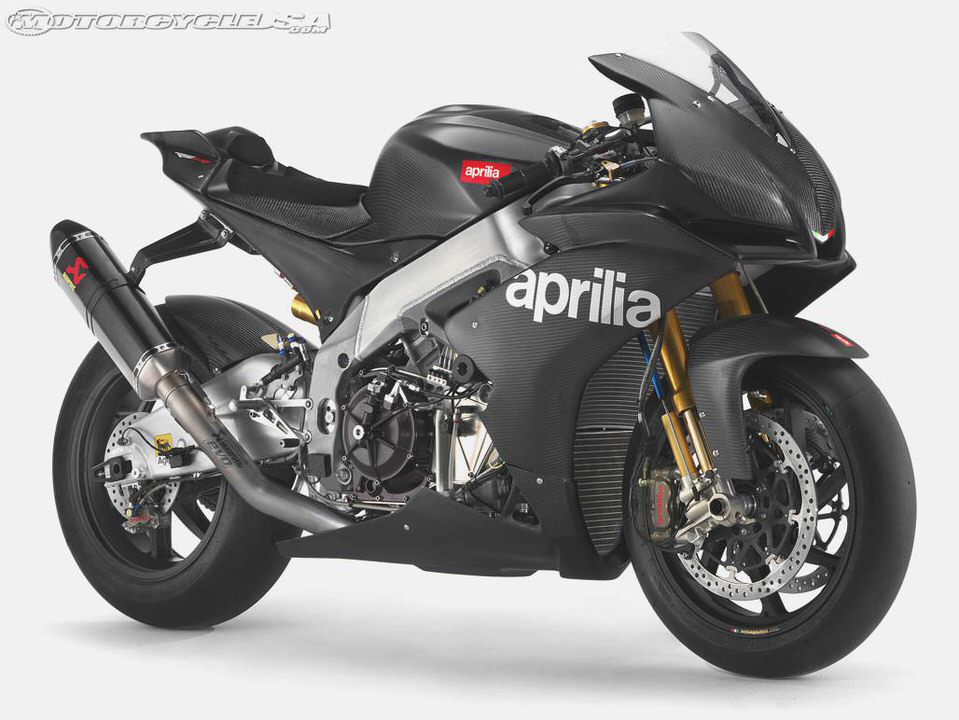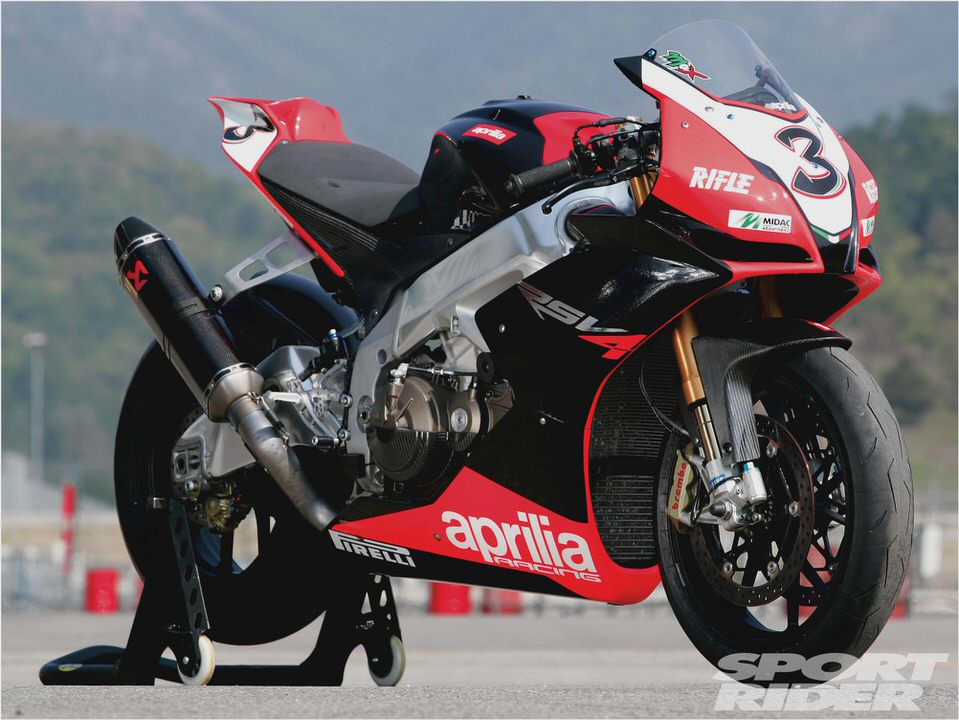 APRILIA Pegaso 650 1994 – 2000
2009 Aprilia RSV4 Factory First Ride – Motorcycle USA
Aprilia SMV 750 Dorsoduro ABS: Dorsolibido, New Aprilia SMV 750 Dorsoduro…
2011 Aprilia RSV4 Factory APRC SE Sport Rider
Test Aprilia Sport City Motors TV